"I have a Seagate external hard drive to transfer files between my personal computer and work computer. I saved some documents on it yesterday, but today when I connect it, my documents are gone. How to make Seagate data recovery?"
Fortunately, there are still ways to recover data from Seagate hard drive on market.
In this tutorial, we are going to share the best Seagate hard drive recovery software. Spending a few minutes, you can get the data recovery software for Seagate, how-to and tips to enhance the success rate of data recovery on hard drives.

How to recover data from external Seagate hard drive
To enhance the success rate of data recovery on Seagate hard drive, we suggest you to follow the tips below:
1. Stop what you are doing when you found important files were gone. If the lost files are overwritten by new data, it is harder to get back lost files from your hard drive.
2. If external Seagate hard drive is corrupted, try data recovery Seagate external hard drive first before formatting it. That is because format may wipe some data from the hard drive and make it non-recoverable.
3. Always choose the best Seagate recovery software, which has much higher success rate than other software.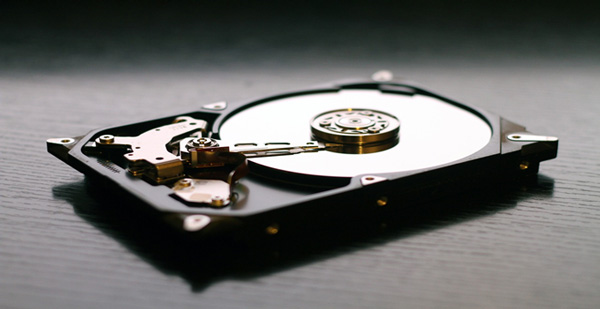 Issues that Apeaksoft Seagate data recovery can solve include:
Deleted files recovery: Delete files from internal and external hard drive by accident.
Formatted drive recovery: Click on Format Seagate hard disk mistakenly.
Corrupted drive recovery: Encounter the Seagate hard drive corrupted problem and the disk not formatted error message.
Virus-attack drive recovery: The Seagate hard drive is affected by virus, malware, Trojan, ransomware, or other malicious programs.
Drive is inaccessible or hidden: Seagate hard drive not recognizing or showing up.
Unknown errors.
Download for Win
Download for Mac
How to recover data from external Seagate hard drive
Step 1: Scan entire hard disk to look for lost files
Download the latest version of the best Seagate hard drive recovery tool and install it on your computer.
If you want to recover data from external Seagate hard drive, you have to connect it to your computer with a USB cable.
Start Data Recovery when you discover that your files are gone. There are two sections on the home screen, data type and location. First of all, locate to the data type area and select what data types to recover by ticking the checkboxes, like "Image", "Audio", "Video", "Email", "Document", or "Others". Then move to the location section and select where you want to recover.
It lets you get recovery of image, video, audio, document, email formats, and more, like JPG, ICO, PNG, BMP, GIF, PSD, TIFF, RAW, MP4, MP3, WAV, AVI, DOC, ZIP, etc.
Data Recovery supports both local hard disk recovery and external hard drive recover. If you are ready, click on the "Scan" button and the best Seagate data recovery tool will work automatically.
If your external hard drive not showing up in Removal Devices area, try troubleshooting first.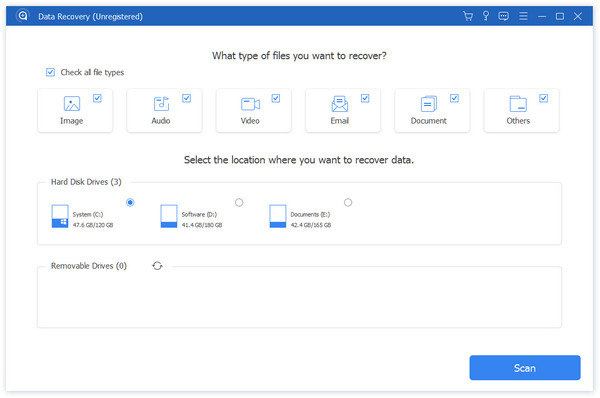 Step 2: Preview files before Seagate data recovery
After standard scanning, you will be taken to the result screen. You can find the recoverable files will be arranged in different types and formats.
For example, click on the "Image" option on left hand column. You will see several folders named JPG, ICO, PNG, GIF, etc. Opening each folder, you can view thumbnails of lost pictures on the Seagate hard disk.
Moreover, the "Filter" feature at top ribbon could find a single file quickly by entering the key word and clicking the "Filter" button.
If you cannot find the file that you want to retrieve, click on the "Deep Scan" button at upper right corner. It will take longer time to scan the Seagate hard disk deeply and find more recoverable data. Here you may also want to know how to test hard drive speed.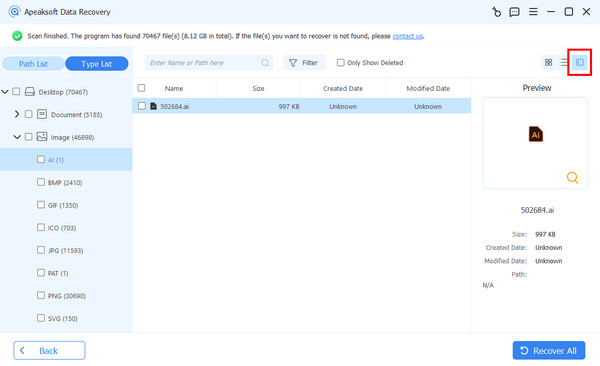 Step 3: Data recovery Seagate external hard drive in one click
Make sure to select all files that you'd like to recover from Seagate external hard drive. Click on the "Recover" button, drop a destination to save your files on the popup dialog and start data recovery. Wait for the process to complete. Then you can access your Seagate data as usual.
You should save the files recovered from Seagate external hard drive to another disk, in order to avoid data loss furthermore.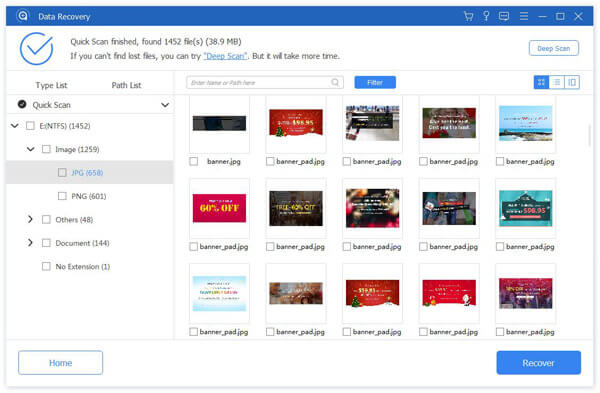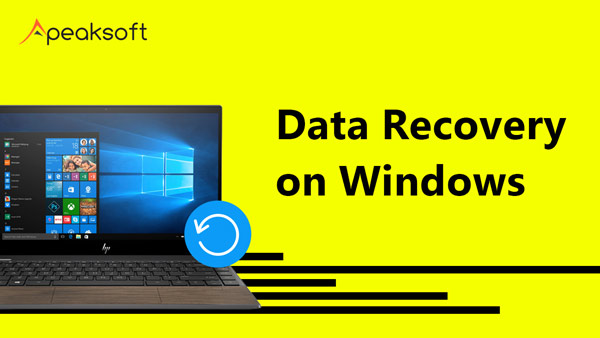 Conclusion
Though Seagate is a popular storage brand and the storage products are reliable, a variety of problems may happen similar to other hard drives. But with our guides and tips above, you do not need to worry about data loss on Seagate hard drives any more. Apeaksoft Seagate data recovery is able to recover almost all lost data in a variety of situations. Our step-by-step guide could help novices to do data recovery Seagate external hard drive and internal hard disk easily. We wish that our post is helpful to you. If you have more questions related to Seagate data recovery, leave a message below.