If you are a photography enthusiast, you may have heard of Compact Flash card, or even have used it. Accidentally deleted or formatted your photos and videos in your CF card? How to recover data from CF card? Is there any compact flash data recovery program? How to retrieve and restore missing data and pictures in CF drive? These questions are very common on photography websites and forums. Of course, you can take your card to CF card recovery services, but they are expensive and you have to take the risk of data leakage. Fortunately, a complete do-it-yourself data recovery application for computer could help you to recover your lost photos, audios, videos and other files from your Compact Flash card. And we are going to show you the details in this post.

Part 1

: What is the Compact Flash card?

First of all, many people still do not understand what Compact Flash card is, though they may use it every day. In brief, a Compact Flash card, abbreviated as CF card, is a kind of memory card format released by SanDisk in 1994. It uses flash memory technology to store data on a small removable device. It does not have moving mechanical parts or battery. Today, CF cards are primarily used for high-end digital cameras. Based on the Parallel Advanced Technology Attachment interface, a CF card measures 42.8mm by 36.4 mm and has storage capacity up to 512GB.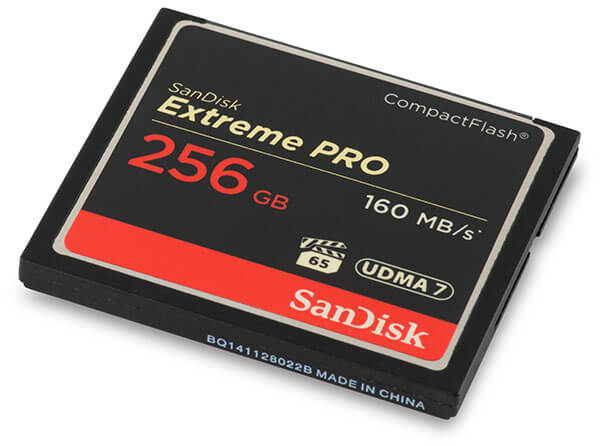 The important problem is whether we can recover deleted files on a CF card. It utilizes index technology to track your photos on a CF card. When a photo or all files are wiped out, CF card removes the indexes and marks the storage saving the files as empty and waiting for new photos and videos. From the point of file system, deleted files are no longer on your Compact Flash card. However, until the indexes are written by new data, the files are still on your CF card. That gives you chances to do compact flash data recovery. Of course, without professional programs, you cannot browse deleted photos even though they are here. So, when you discover your photos are gone from your CF card, stop what you are doing and use CF card recovery to get your photos back.
Recommend: Apeaksoft Data Recovery
Apeaksoft Data Recovery is one of the best CF card recovery software. This CF card recovery application is able to get back deleted files from CF cards in one click, so even novices could grasp it in a few seconds.
1. File recovery in various situations. No matter your photos lost due to mistake operation, accidental deletion, virus attack, system crash, or format, it could recover them easily.
2. Support a variety of data types and formats. It works for all images, videos, and audios formats, like JPG, ICO, PNG, BMP, GIF, PSD, TIFF, RAW, MP4, MP3, WAV, AVI, DOC, ZIP, etc.
3. Lossless recovery. With the best CF card recovery application, you can restore deleted files in original conditions, including format and quality.
4. Preview for selectively recovery. After quick scanning, you can look at all lost files organized by categories and formats and decide to recover all of them or specific items.
5. High compatibility. Apart from Compact Flash memory card, you can aslo get external hard drive recovery, like Western Digital, LaCie, Toshiba, etc.
6. Moreover, CF Card Recovery is available to 10/8.1/8/7/Vista/XP.
In short, the data recovery software is the best option to get back deleted files on your compact flash card.
Part 2

: How to make compact flash (CF) card data recovery

In this part, we will show you how to do compact flash data recovery in detail.

Step 1. Scan entire Compact Flash card to look for deleted files

Download and install the latest version of Data Recovery on your computer. Launch the best compact flash data recovery software and insert your CF card into your computer, when you found important files disappeared. There are two parts on the home interface, data types and locations. Go to the data type area, select the file types by checking the corresponding boxes, such as Image, Video, Audio, etc. Then navigate to the location area and select your CF card in Removable Devices section. Data Recovery will work as soon as you hit the "Scan" button.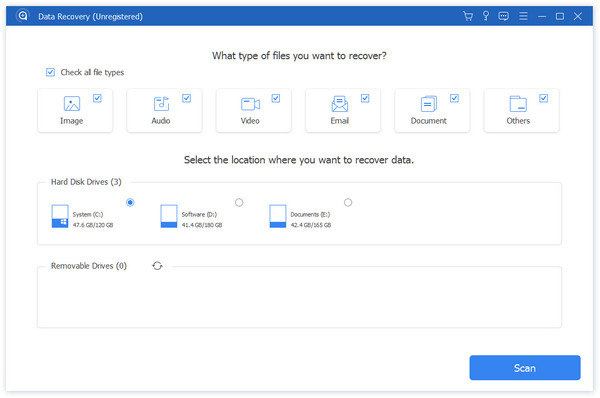 Step 2. Preview files before CF card recovery
After quick scanning, you will be brought to the result window. For example, click on the "Image" option on left side bar, you will get several folders titled PNG, JPG, ICO, GIF, etc. If not sure, go to each folder and preview the recoverable photos. Moreover, the "Filter" feature at top of the window could help you to find the files quickly. Enter the keywords into the search bar and hit the Enter key.
If you cannot find the desired photos, click on the "Deep Scan" button at upper right corner. It will take more time to scan the system deeply and find more recoverable data.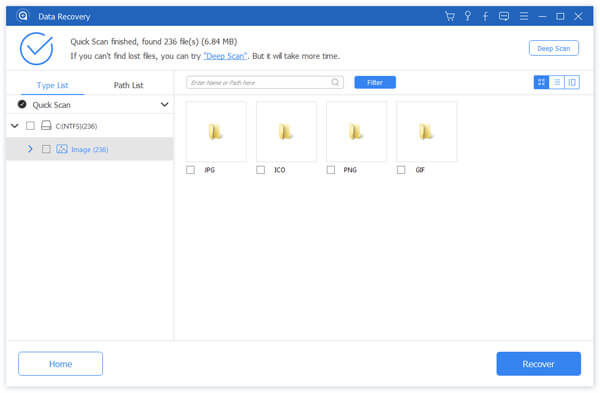 Step 3. Make compact flash data recovery in one click
To restore deleted photos, check the box in front of the title of each desired picture. Click on the "Recover" button to start the process. When it is done, hit the "Open Folder" button on Recovery Finished window to open the folder stored these photos. Then you can browse, copy and paste, or edit your photos as usual.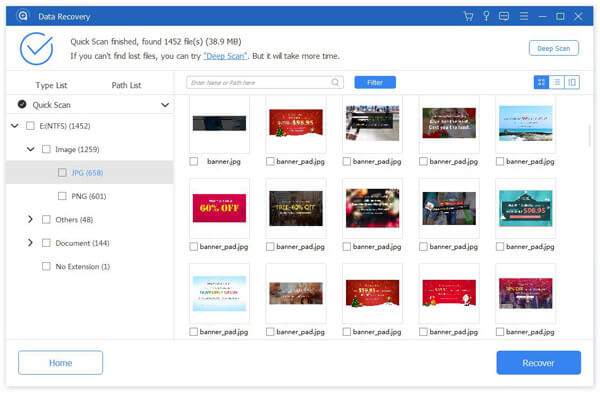 Don't Miss: How to Restore Windows Old Folder on Windows 11/10/8/8.1/7/XP/Vista
Conclusion:
In this tutorial, we have talked about what is compact flash card and how to restore deleted files from CF card. Currently, CF card is a popular flash digital memory card with larger storage capacity. And most photographers have a CF card for their camera. However, compact flash data recovery is still a professional problem.
Therefore, we recommended a professional CF card recovery program, Apeaksoft Data Recovery. It is not only easy to use, but also able to get back almost all deleted data from compact flash card even when the flash drive is not recognized. We wish that our guides and suggestions are helpful to you.