When you cut and pasted some photos from a SD card to computer, and then you can hold Ctrl + Z by mistake and all documents were gone. How to revert Ctrl + Z?

Experienced Windows users are more likely to use shortcut when copy, paste, cut or select content. Ctrl + Z combination is a well-known shortcut on Windows 10/8/8.1/7/XP/Vista.
In some cases, this shortcut deletes files on computer and you cannot find them in Recycle Bin and original location. Therefore, we are going to tell you the basic knowledge about how to undo control Z and recover lost files simply.
Part 1

: How to undo an action on Windows

Ctrl + Z combination is used to undo the last action on Windows. And it is convenient if you write or erase too much, move a file to wrong place. This shortcut is not only available to Windows File Explorer, but also most software, like Office, photo editors and more.

Any time when you want to undo the last action, hold Ctrl + Z at the same time. To undo the last activity in programs, such as Office Word, you have more options besides the shortcut. The Undo icon is usually on the top of the program. And you can find the Undo option in Edit or Tools menu.

Moreover, people are allowed to press Ctrl + Z multiple times to undo more actions on Windows. But Ctrl + Z combination is invalid in some cases, for example, you cannot undo after closed the file.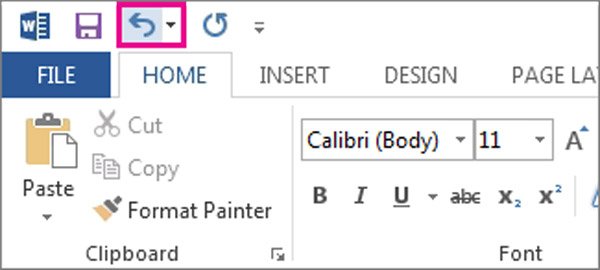 Part 2

: How to redo an action on Windows

To repeat the last action, such as paste and delete, hold Ctrl + Y or F4. Unlike control Z, this combination is only available in programs but not Windows File Explorer.
Part 3

: How to revert Ctrl + Z

If you press Ctrl + Z and your file or data is lost, you may want to know how to undo control z. As mentioned, Ctrl + Z combination is the shortcut of undo and Ctrl + Y is the hotkey of redo. So, the thing is simple: press Ctrl + Y to redo the action and revert undo control Z.
Part 4

: How to Recover Files Deleted by Control + Z

On the other hand, if you want to recover deleted files caused by Ctrl + Z, you will need a professional tool to undo control Z, like Apeaksoft Data Recovery.

Main features of this data recovery include:

1. Data recovery in various situations, including undo Control Z, other mistake operation, virus attack, software corruption, and hard drive format.

2. Easy to use. This data recovery tool is able to get back lost files from your hard drive in one click, and even novices could grasp it quickly.

3. Work on hundreds of data types and formats, including all image, video, music, document, email and archive formats.

4. Lossless restore. With the best data recovery application, you can restore deleted files in original conditions, format and quality.

5. Preview for selectively recovery. After scanning, you can view all lost files ordered by types and formats and decide to recover all data or specific items.

6. Quicker and safer. This data recovery tool is lightweight and could restore lost files quickly and safely without privacy leakage.

7. Moreover, Data Recovery is available to Windows 10/8.1/8/Vista/XP and a variety of file systems, like NTFS, FAT16, FAT32, exFAT, EXT, etc.

In a word, the best data recovery software almost equips all features you are looking for to undo Control Z.
How to Recover Files Deleted by Control + Z
Step 1: Look for deleted files on hard disk
Get the best data recovery software installed on your computer. When you found important files are deleted by undo Control Z, stop what you are doing and launch Data Recovery.
On the main window, select what type of files you want to recover, such as "Image". Then go to the location area and choose where you want to retrieve the files. If you are ready, click on the "Scan" button to start looking for deleted files on the hard disk.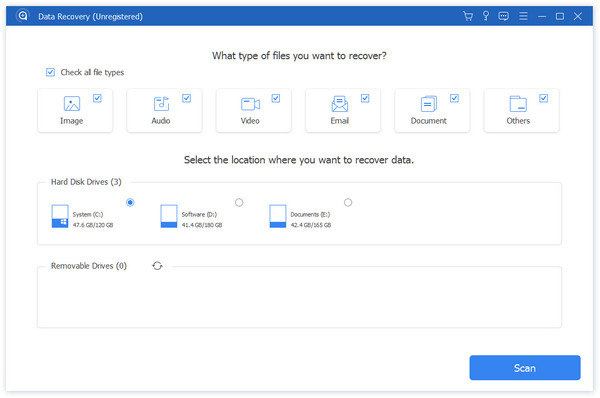 Step 2: Preview before undo Control Z recovery
After standard scanning, you will be taken to the result screen. For instance, go to the "Image" tab from left hand column, and folders named JPG, ICO, PNG, GIF and other picture formats will show up on right pane. Now, all you need to do is to open each folder and preview the pictures.
If you want to find a certain file, enter the key word into the box on top of the window and hit the "Filter" button. Moreover, the "Deep Scan" function is able to scan your disk deeply and get back more data, but it may take longer time.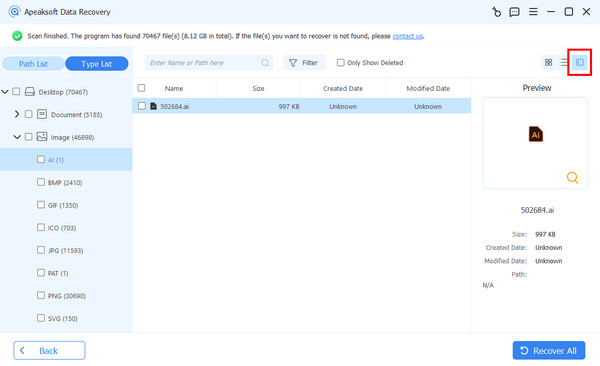 Step 3: Recover files deleted by undo Control Z in one click
Make sure to select all files that you want to get back by ticking the corresponding checkboxes. Click on the "Recover" button, drop a different destination on the popup dialog and initiate recovering files deleted by undo Control Z. Finally, click the "Open Folder" button on Recovery Finished window to check if your files are back.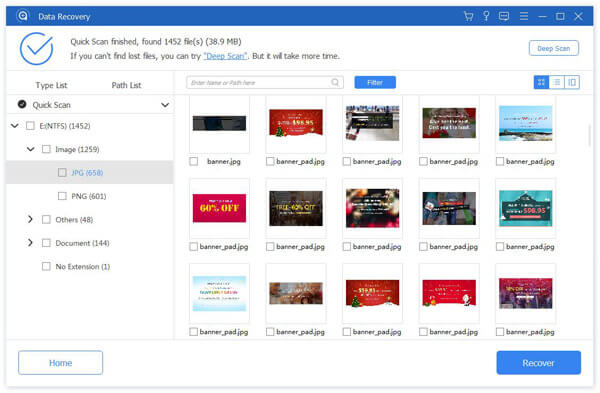 The best data recovery application does not have limitations on the number of data that you recover at one time. According to our testing, it is able to recover hundreds of files in a few minutes. However, since data recovery is probabilistic, it cannot be 100% guaranteed that the data or file lost due to Control Z will be recovered by this data recovery tool. We suggest you use the trial version for a test before you purchase it.
Conclusion
Many people prefer to use hot keys, for example, Ctrl + Z, Ctrl + Y, Ctrl + C, Ctrl + V, Ctrl + A. The Ctrl + Z combination is a convenient way to undo the last action. And it is available to bot Windows File Explorer and programs.
In this tutorial, we have showed you how to undo, redo and revert undo. If the redo shortcut cannot get back your files deleted by undo Control Z, we suggested you to try Apeaksoft Data Recovery. It is the best data recovery software and able to recover files within three simple steps. We hope that our suggestions and guides are useful to you.