In this digital world, we produce and access oceans of data every day. Some people have higher demands on data storage and access. That is why RAID is widely used throughout the world. It is able to improve the transmission rate and provides fault tolerance. Even some small and middle businesses choose RAID to ensure the security of important data. But data loss still happens on RAID disk. The first thing emerging in mind is whether RAID data recovery is possible when something unlucky happens. In this tutorial, we will share the basic knowledge about RAID and the best way to recover data from RAID.

Part 1

: What is RAID

To many ordinary people, RAID is a still uncommon concept. RAID stands for Redundant Array of Independent Disks. Most computers only have one HDD, so the storage capacity, speed and reliability are rather limited. To overcome these problems, people developed a way to combine multiple, less expensive drives into a single, higher-capacity and faster volume. Briefly, RAID is a super storage device with multiple hard disks.

In addition to larger storage capacity and higher speed, another important benefit of RAID is redundancy. When drive failure happens due to hardware problems, redundancy of RAID offers protection against data loss, though it not works for malware and theft.

RAID has levels, by which the drives are ganged together. There are three most common levels in the consumer and small business markets, RAID 0, RAID1, and RAID 5.

RAID 0 distributes data across multiple drives to increase write and read speeds, so it has faster performance; however, RAID 0 offers no protection against drive failure, since not offer data redundancy. When a drive fails, your data is quite possible gone.

RAID 1 writes and reads the same data to pairs of drives, offering as mirroring. It is the simplest, easiest method to create failover disk storage, but it costs 50 percent of total storage capacity.

RAID 5 offers both speed and data redundancy. It writes and reads data from multiple disks and distributes parity data across all the disks in the array, so any drive can fail without causing entire array to fail or data loss.

The other RAID levels include 6, 10, 5+1, JBOD, Microsoft's virtual disk RAID and more.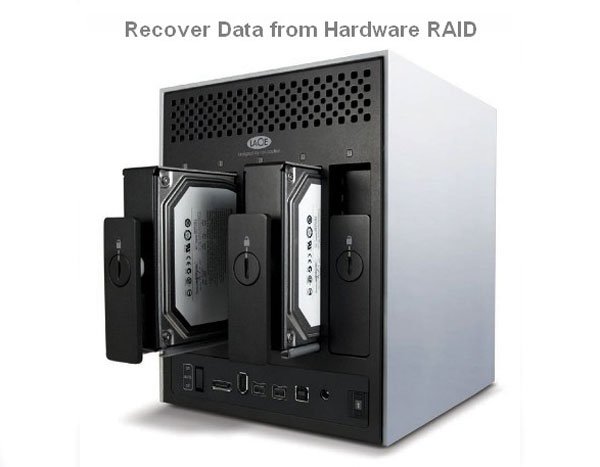 Recommend: Best RAID Data Recovery
Though RAID has a lot of benefits, it is certainly no substitute for perfect backup practices, especially RAID 0. When you discovered important data lost from RAID, you need a professional RAID data recovery program, such as Apeaksoft Data Recovery. Its key features include:
1. Easy to use. This RAID recovery tool is able to get back lost files from your RAID in one click, so even novices could grasp it in a few seconds.
2. File recovery in various situations. No matter your files lost due to mistake operation, accidental deletion, malware attack, file software corrupt, or format, it could recover them easily.
3. Support a variety of formats. It works for all image, video, audio, document, email and archive formats, like JPG, ICO, PNG, BMP, GIF, PSD, TIFF, RAW, MP4, MP3, WAV, AVI, DOC, ZIP, etc.
4. Lossless recovery. With the best RAID recovery software, you can restore lost files in original conditions, including format and quality.
5. Preview for selectively recovery. After quickly scanning, you can look at all lost files organized by categories and formats and decide to recover all of them or several specific ones.
6. Quicker and lighter. This RAID 0 recovery tool is lightweight and could restore lost files quickly and safely. You do not need to worry about privacy leakage.
7. Moreover, Data Recovery is available to 10/8.1/8/Vista/XP, and the file system NTFS, FAT16, FAT32, exFAT, EXT, etc.
In short, the best RAID recovery software almost integrates all features you are looking for.
Reading more: Wondershare Data Recovery
Part 2

: How to recover lost RAID files with RAID Data Recovery

In this part, we will show you how to make RAID data recovery. And we use RAID 0 as the example to introduce the workflow.

Step 1. Scan entire RAID to look for lost files

Download the latest version of Data Recovery and install it on your PC. Make sure to connect RAID 0 to your computer as well. Launch the best RAID 0 data recovery software when you found important files disappeared.

On the main interface, you will see two parts, data types and locations. Firstly, go to the data type area, and select the data types you want to get back, such as Image, Audio, Video, etc. Then head to the location area and select your RAID. Click on the "Scan" button, Data Recovery will work automatically.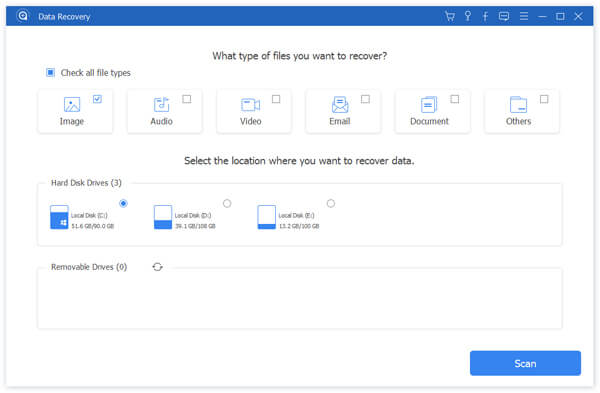 Step 2. Preview files before RAID recovery
After quick scanning, RAID Data Recovery will take you to the result window. And the recoverable files are organized by formats. For example, go to Image tab from left hand column; you will get several folders labeled JPG, ICO, PNG, GIF, etc. Open each folder and look at your desired files. Plus, the "Filter" feature at top ribbon could help you to locate the files quickly by entering key words.
If the standard scan result does not contain your desired files, click on the "Deep Scan" button at upper right corner to look for data deeply.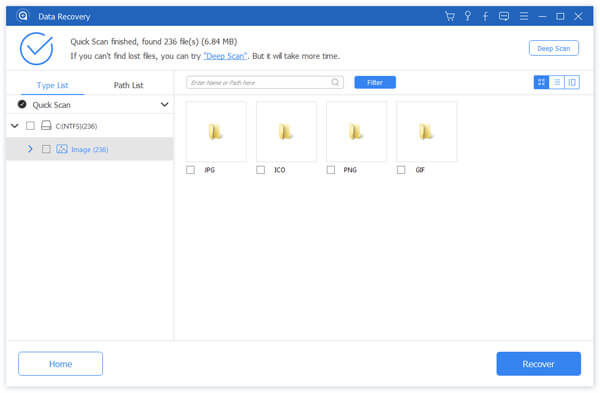 Step 3. Recover RAID 0 data in one click
Select all files and folders that you want to recover by checking the corresponding boxes. If you are ready, you can click on the Recover button to initiate the process. Wait for the process to complete; then you can access, copy and paste, or edit RAID data as usual. RAID Data Recovery does not have limitations on how much data recover from RAID 0/1/5 and other levels.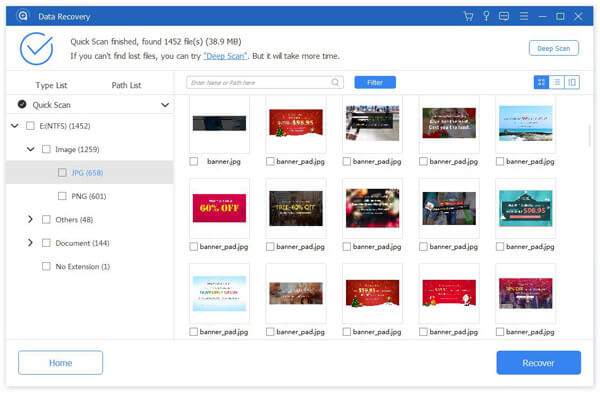 You may also want to know: Best Hitachi hard drive data recovery
Conclusion
Considering RAID is widely used, it makes sense that RAID data recovery becomes an important skill. And based on our tutorial above, you might understand how to get back lost files from RAID easily. As a powerful storage device, RAID is facing the risk of data loss as well. Apeaksoft RAID Data Recovery is not only easy to use, but also able to retrieve most files from RAID. We wish that our guides and suggestions are helpful to you. And if you have more questions related to RAID data recovery, please leave a message below.