Have you ever accidentally deleted an important file among the many files on your computer? This phenomenon is very common. Faced with complex file names, it is easy for people to confuse the needed and unneeded files when organizing files in batches, resulting in data loss. Don't panic yet, because deleting a file on your Mac doesn't mean it's gone from the device forever.
For this problem, numerous solutions have also emerged to recover deleted files on Mac. If you are confused about where to find the lost files, read this article carefully. We will introduce 5 practical solutions in detail, including one of the top data recovery tools to fix your problem.

Recover Deleted Files on Mac
Part 1. Recover Deleted Files on Mac with Apeaksoft Data Recovery
To help you recover deleted data on Mac most efficiently and comprehensively, we highly recommend you try Apeaksoft Data Recovery. This tool can retrieve corrupted or deleted files, including images, video, audio, document, etc., from multiple devices like Mac, Windows, Trash, flash drives, SD card, digital camera, and mobile phones. The scanning and recovery efficiency of this data recovery software is quite high. During the recovery process, it will not get any of your private data, and your privacy is 100% guaranteed. You can even recover files scanned directly during the scanning process. With the help of it and the detailed steps we provide, you can be sure that your Mac files recovery will be smooth.
Here are the detailed steps to operate it.
Step 1 Download and install Apeaksoft Data Recovery for Mac on your Mac. Open it and choose Mac Data Recovery on the interface.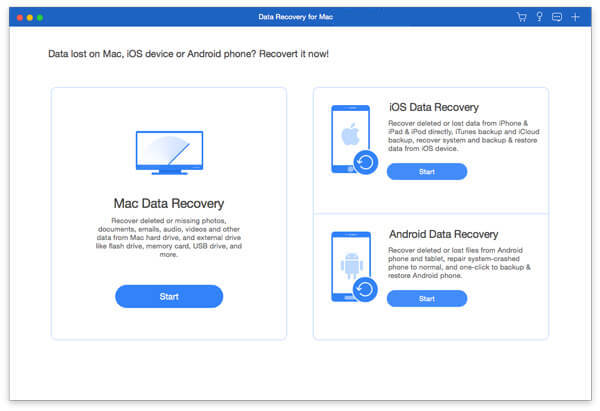 Step 2 Choose the file types you want to recover and the hard drive you want to retrieve. Then press Scan. You can also choose Deep Scan if the first scan did not go far enough. This tool will search for your files more thoroughly.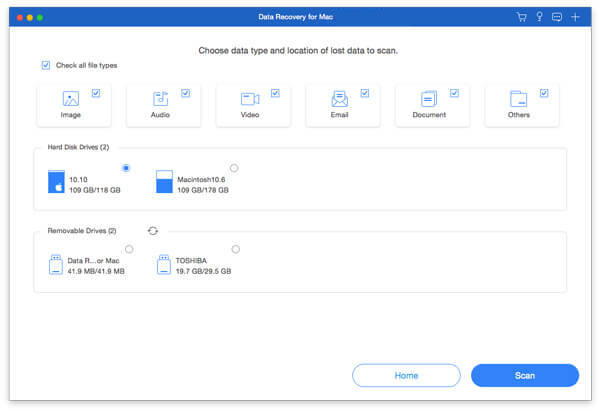 Step 3 Your lost data will appear sorted by type on the left sidebar. Find the data you want to recover and click Recover.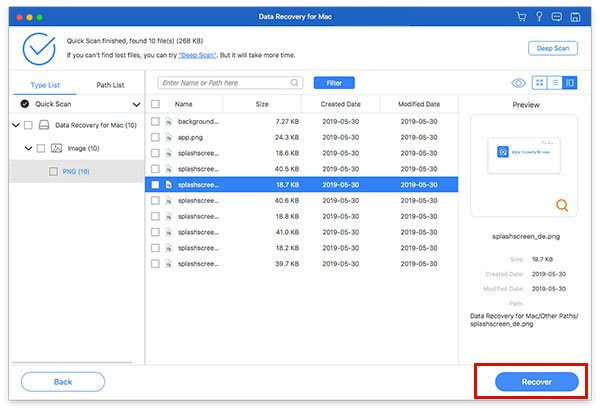 Step 4 Select a folder to save the restored files on the pop-up window, then wait for the recovery to complete.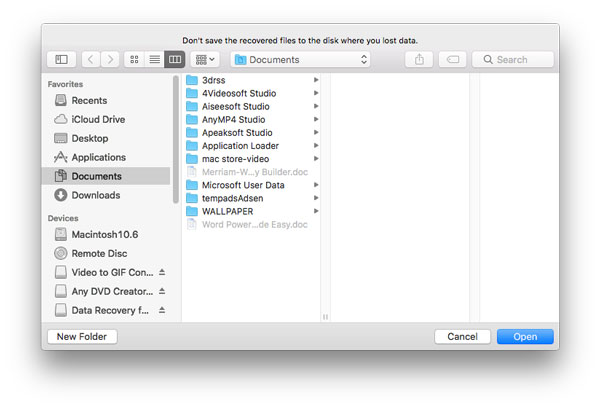 Part 2. Retrieve Lost Files on Mac Via Trash
This is the most basic and easiest way to recover deleted Mac files. Generally, deleted files are stored in Trash. You can restore them in Trash if you have not emptied Trash or set permanent deletion. Otherwise, you will not find them here.
Here are the steps to follow with.
Step 1 Open Trash on your desktop and find the files you want to recover.
Step 2 Drag them to the desktop directly. Or you can right-click on them and choose Put Back. Your files will be back to their original location.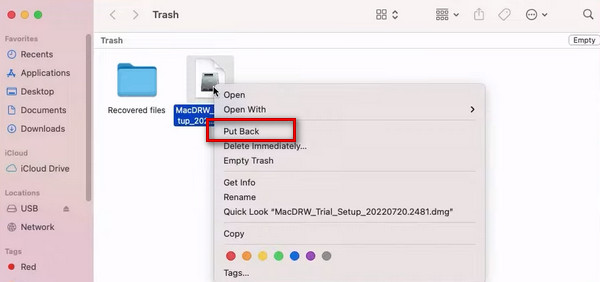 Part 3. Use Undo Options to Recover Deleted Mac Files
This is a rather convenient and quick operation. You only need one click to restore the Mac files you mistakenly deleted. But this method only works for files that have just been deleted. This method will no longer work if you have lost it for a long time or it has been permanently deleted.
Step 1 When you discover that you have deleted a file by mistake, choose Edit.
Step 2 Press Undo Move of XXX in the drop-down list. Or you can press Command + Z on the keyboard to realize the undo action.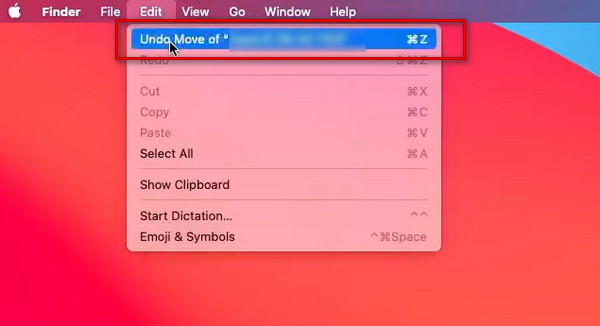 Part 4. Restore Deleted Mac Files with Time Machine
Time Machine is a tool to back up the data in your Mac. If your Mac has Time Machine backup enabled, you can restore deleted or permanently deleted Mac files. This method will not work if you do not have backups turned on beforehand.
Here is the step-by-step guide we offer.
Step 1 Launch Time Machine on your Mac. Find it. Then you can search for it with Spotlight.
Step 2 Find the files you want to recover. Also, you can use the timeline to locate the time and select the backup of your lost data.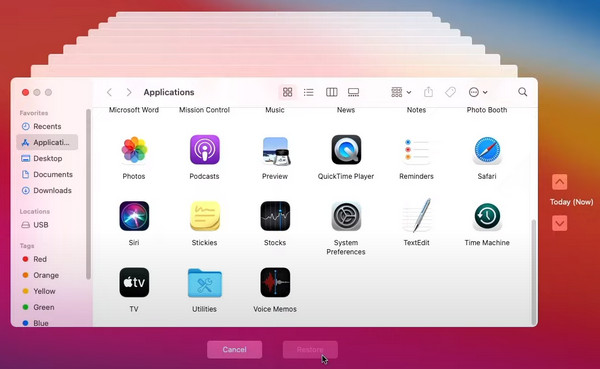 In addition to Time Machine backup, if you have ever backup your MacBook to iCloud or other Cloud storage platforms, you can also try to restore your files from them.
Part 5. Recover Deleted Files Through Terminal
Terminal helps you retrieve deleted Mac files that you deleted by mistake without downloading software. If you know the names of the lost file, you can recover it very quickly with this tool. But it only works on the files in Trash. So if you have emptied your Trash, this method is also not applicable. Compared with the previous methods, its operation steps are a bit complicated for new beginners.
Step 1 Come to Finder > Applications > Utilities, and double-click on Terminal.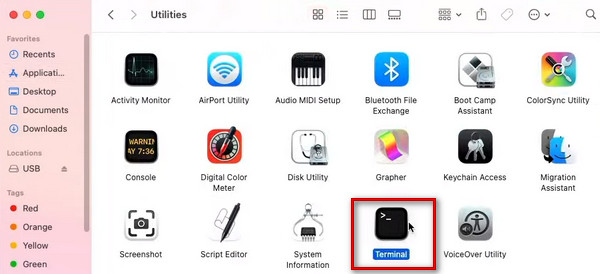 Step 2 Enter cd.Trash in the window and press the Return key on the Mac.
Step 3 Enter ls -al ~/.Trash to check the content in Trash.
Step 4 Type mv filename../ and press Return. Here you need to type the full name of the deleted file.
Step 5 When the process of Mac file recovery finishes, type Quit to exit Terminal.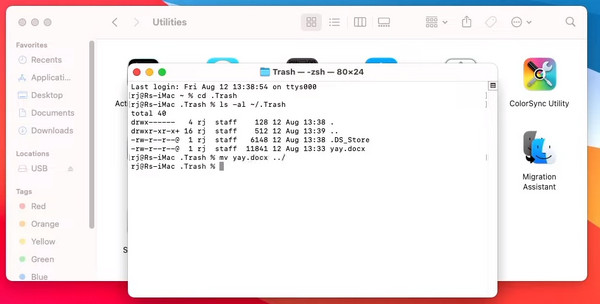 Part 6. FAQs for Recovering Deleted Files on Mac
Where do permanently deleted files go on Mac?
If you just delete files on your Mac normally, you can find and restore them anytime in Trash. If you delete them permanently, the space they are stored in will be readily available to be overwritten by other data. But you can also try to repair them using tools like Apeaksoft Data Recovery for Mac, Undo Options, Time Machine, etc.
Can Apple recover deleted files on Mac?
Generally, you can recover deleted files on Mac within thirty days through icloud.com or iCloud Drive. As long as your backups are turned on, your files can be restored through these two routes, regardless of the device on which you deleted them. However, you will not be able to recover files that have been permanently deleted.
What files should not be deleted on Mac?
In addition to some of your important personal files, some files on your Mac device should never be deleted, such as files in your Applications folder in the form of .App. They are the native applications of macOS. The contents in these files and folders can be moved. Just remember not to delete them.
Do deleted files stay on the hard drive of the Mac?
When a file is deleted from the Mac, the data is not immediately removed from the drive. They will wait to be overwritten with new data. Data recovery software for Mac can extract and rebuild the data of deleted files to help users recover them.
Is it safe to clear the cache on Mac?
In general, caches are designed to make your App or web page open faster, so it's safer to clear them. A regular cleanup can also help you save some storage space. But system cache and user cache are relatively more important. If you clear them, you may need to re-enter your account password when using some websites. So please be prepared before you clean them.
Conclusion
In this article, we look at one of the most useful data recovery software and 4 other ways of data recovery that can be operated directly on Mac. Among them, Apeaksoft Data Recovery for Mac is undoubtedly the most secure and the most comprehensive in terms of features. After reading our tutorial, you can choose it according to your needs. We hope these tools will help you fix how to recover deleted files on Mac. If you have a better method, please comment and share it with us.