Q:
"I just scanned for virus on my computer with Smadav antivirus. But after scanning, I found some of my files are gone. Can someone tell me what happened? And how can I recover my files?"
When you use an antivirus program like Smadav, you may encounter some tough problems, just like this one. Maybe that's because the software mistakes your files for viruses. In that case, it may "delete" your files autonomously.
But fear not! In this post, you can learn 3 ways to recover files deleted by Smadav. Among them, there must be a solution that works for you.

Recover Files Deleted by Smadav
Part 1. Get Back Removed Files from Smadav Quarantine
As we said, antivirus software may consider some of your files as viruses. It will move the files to the Quarantine and isolate them separately on your computer. So, when you use Smadav to scan for viruses and accidentally lose your precious files, that doesn't mean your files are deleted permanently. The first thing you should do is to check the Quarantine on your Smadav. Please follow the instructions below.
Step 1Launch Smadav on your computer. Then go to the Settings tab.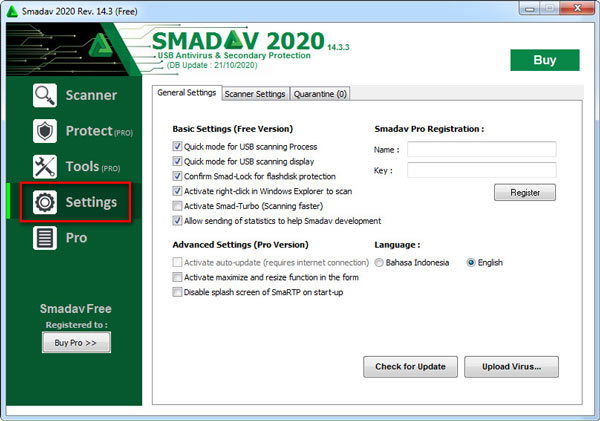 Step 2You can see the Quarantine option on the top. Just open it and check the list of viruses. If you can find the files you want, select all of them and click on the Restore or Restore To button to recover the isolated files back to your computer.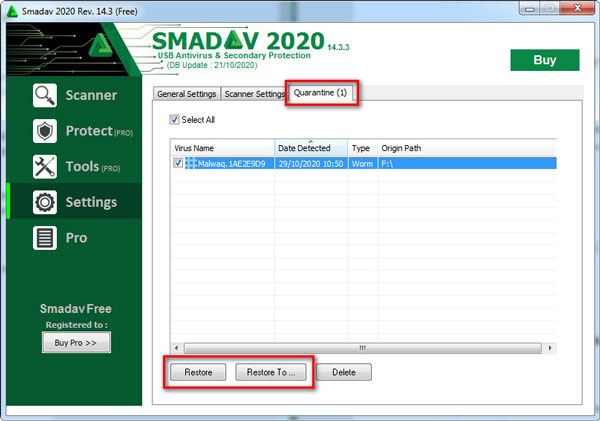 Note : Please make sure the file you want to restore is not a real virus. Otherwise, other data on your computer may be in danger.
Part 2. Recover Files Deleted by Smadav with CMD Command
Sometimes, it's not the antivirus program that deletes your files. Maybe your files are hidden by the annoying virus. After clearing the virus, you can make your hidden files visible with the CMD command.
Step 1Press Windows + R on your keyboard to open the Run window. Then type cmd in the Open box. Click OK or press Enter to activate CMD.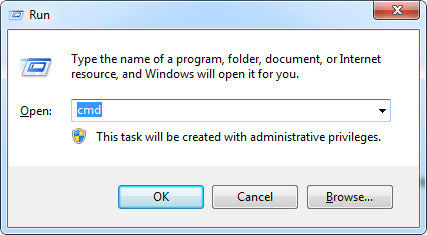 Step 2Type in the hard disk you want to detect, for example, E:, to change the searching path. Then enter this command line: attrib -s -h /s /d *.*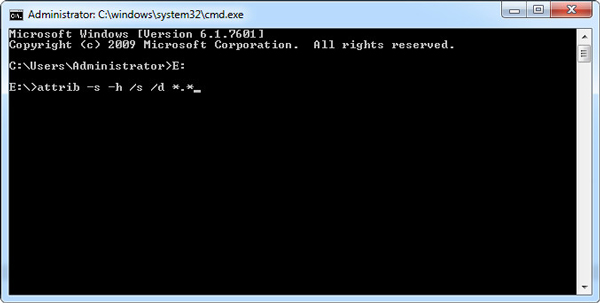 Step 3Press Enter on your keyboard and wait till the execution is over. Then you can check if your files are back.
Part 3. The Ultimate Way to Retrieve Smadav Deleted Files
If these solutions above are not workable, you can rely on a data recovery professional to bring back your important files. With Apeaksoft Data Recovery, you can recover any deleted files like a pro. It has the capability to handle all kinds of data loss due to accidental deletion, formatted disk, hard drive damage, program crashes, virus attack, etc.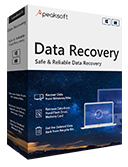 4,000,000+ Downloads
Recover files deleted by Smadav and other antivirus programs easily.
Restore images, audio, videos, documents, emails, and more.
Retrieve lost files from empty folders, recycle bin, hard drives, etc.
Preview the detected files and recover the file (s) you need precisely.
Step 1Download & Install Apeaksoft Data Recovery
Free download this data recovery tool on your computer. Then launch in after the installment.
Step 2Choose Data Type & Hard Disc Drive
In the main interface, there will be many file types and hard disk drives for you to select. Just choose the right file types of your lost files and the disks the files are stored in. Click the Scan button.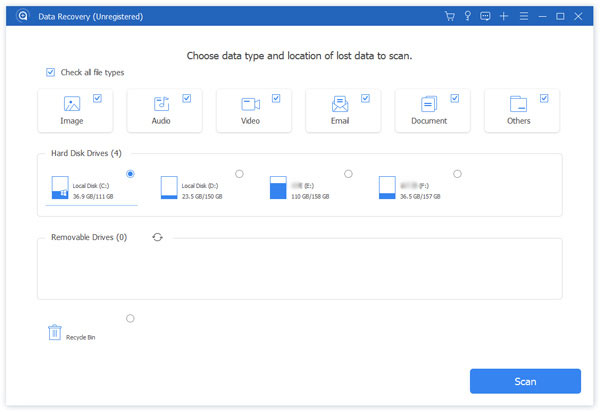 Step 3Quick Scan & Deep Scan
After the Quick Scan, you can look through the folders and check if your files are there. If not, please initiate the Deep Scan mode, which can scan the disk more thoroughly.
Step 4Recover the Deleted File
After scanning, you can find the deleted files you want to recover on the list. Select all of them and click Recover to restore them to your computer.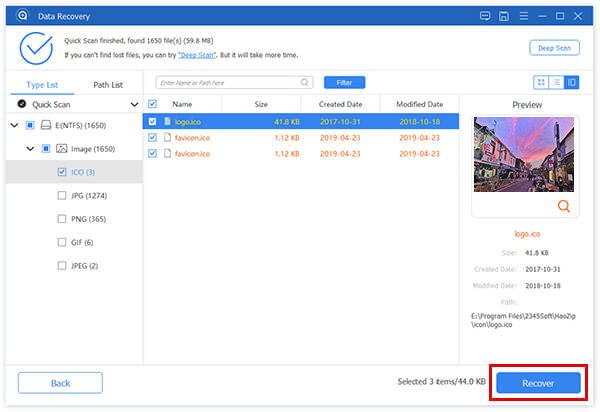 If your files are accidentally removed by yourself and you cannot find it in Recycle Bin, you can also count on Apeaksoft Data Recovery to help you recover deleted files that are not in Recycle Bin.
Part 4. FAQs of Recovering Files Deleted by Smadav
1. How can I recover deleted files from antivirus?
If your files are deleted by other antivirus software, you can also check the Quarantine or Virus Chest first. If they are not there, just use a third-party recovery tool to recover deleted files on your Windows PC or Mac.
2. Is it safe to delete quarantined files?
It is safe to delete quarantined files if you are sure you don't want them anymore. But for your information, it is not safe to recover quarantined files. Because there may be a virus hidden among them.
3. Can Smadav remove Trojans?
Of course! Smadav can deal with all kinds of virus problems, including the Trojans virus. But before removing, you can make a backup of your important files.
Conclusion
Smadav cannot decide how important your file is itself. So, you'd better back up all your important files regularly. If you find your files deleted by Smadav, the first thing you should do is to check the Quarantine. If that doesn't work, you can try Apeaksoft Data Recovery instead.
Feel free to leave us your comment on this article. Or if you have better ideas, please let us know.