"I have a SDHC card in my Canon digital camera and it has been used for several months, I have saved many important pictures on it, but I just found that all my photos on SDHC card were gone. I have tried everything to restore them, but nothing useful. Is there any way to make SDHC data recovery? Please help."
If you are using a high-end digital camera, you may have heard of SDHC card or even have one in your camera. But data recovery for SDHC card is still a professional skill. In this tutorial, we are going to show you the best solution for SDHC data recovery.

Part 1

: What's SDHC card

There are many kinds of removable storage cards on market, SD card, memory card, flash drive, and more. What is SDHC card? How is it different with other SD cards? In brief, the SDHC card is the new version of SD cards. The full name is Secure Digital High Capacity. And you can get some clues from its name. First of all, a SDHC card usually has the storage capacity from 4GB to 32GB. It is to meet the growing demand for HD videos and high resolution images. The SDHC card is the same physical size and shape with standard SD card but meets the new SD specification of version 2.0. You can find the SDHC label on a SDHC card.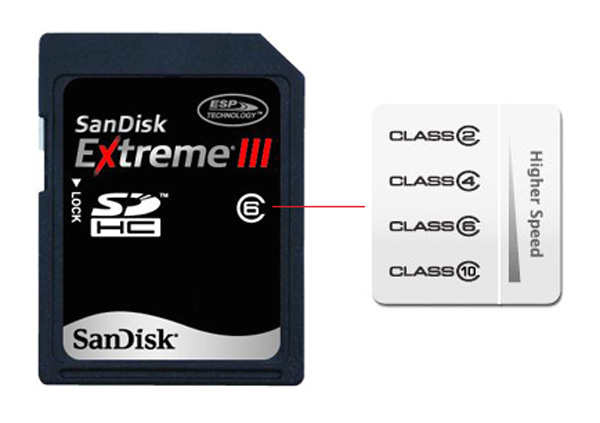 There are some unfortunate instances could cause data loss from SDHC card, such as:
1. Delete files from SDHC card by accident when it is connected to PC or on your camera.
2. If the file system of SDHC card is damaged, it will get corrupted and files on it cannot be accessed.
3. Formatting SDHC card is another common reason lead to data loss.
4. Using the same SDHC card on multiple devices incorrectly or forced ejecting it could make the card corrupted and files lost as well.
5. Virus and malicious programs are another reason leads to file loss on SDHC card.
Is it possible to recover data from SDHC card? The answer depends on what tool you use. There are many data recovery applications, but not all of them are able to get back lost data from SDHC card. According to our lab testing, we identified the best solution of SDHC data recovery. With the best SDHC data recovery software, data recovery rate is much higher than other software.
Recommendation: Data Recovery
Apeaksoft Data Recovery is one of the best SDHC data recovery software. It is an easy to use program. Data Recovery is able to get back lost files from SDHC card, flash drive, memory card, digital camera and other storage media in one click. Just check out the features of the program.
1. Available in a variety of situations. No matter your files lost due to accidental deletion, virus, system crash, or hard drive format, this data recovery tool could get your files back.
2. Support a wider range of data types. It works for all image, document, audio, video formats, email, etc.
3. Loss less recovery. The best SDHC data recovery software could get back your files from SDHC card in original format and quality.
4. Preview for selectively recovery. After scanning, you can preview the recoverable files and select specific ones to restore.
5. Quicker and lighter. This SDHC data recovery tool is lightweight and could restore lost files quickly and safely.
6. It can not only recover SDHC data, but also support other SD card recovery.
7. Moreover, Data Recovery is compatible with Windows 10/8.1/8/7/Vista/XP.
In short, it is the best solution on how to recover data from SDHC card.
Part 2

: How to recover SDHC Card Data

In this part, we will use a SDHC card and Windows 10 as the example to show you the workflow.

Step 1. Scan entire SDHC card to look for lost files

Download and install Data Recovery on your Windows 10. Launch the best SDHC data recovery software and insert the SDHC card into your computer, when you found important files disappeared. There are two parts on the main window, data types and locations. Head to the data type area, select the file types by ticking the corresponding checkboxes, such as Image, Video, Audio, and more. Then navigate to the location area and select your SDHC card in Removable Devices section. Data Recovery will work as soon as you click on the "Scan" button.

If your SDHC card now showing up, re-insert the card into your computer and update the drivers. Using a SDHC card reader? Try another one.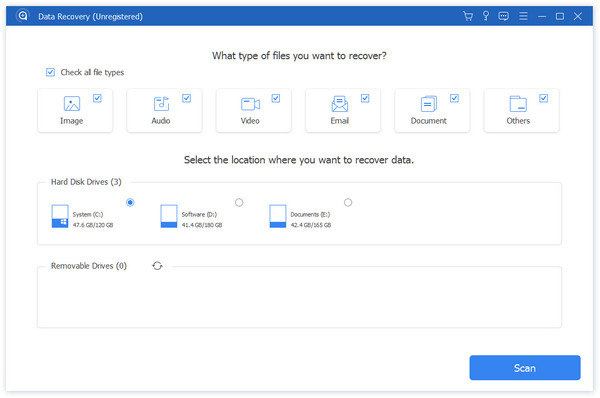 Step 2. Preview files before SDHC data recovery
After quick scanning, you will be presented the result window. For example, click on the "Video" option on left side bar, you will get several folders titled AVI, MP4, 3GP, FLV, etc. If not sure, go to each folder and take a look at the recoverable videos. Moreover, the "Filter" feature at top of the window could help you to find the files quickly by entering the key words into the search bar.
If you cannot find the desired photos, click on the "Deep Scan" button at upper right corner to scan the system deeply and find more recoverable files.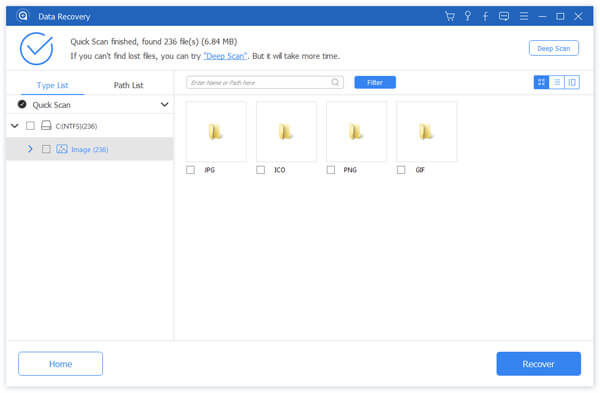 Step 3. Make SDHC data recovery in one click
To restore deleted pictures, videos, audios and other files, check the box in front of the title of each desired file. Click on the "Recover" button to start the process. When it is done, hit the "Open Folder" button on Recovery Finished window to open the folder stored recovered files. Then you can browse, copy and paste, or edit your files as usual.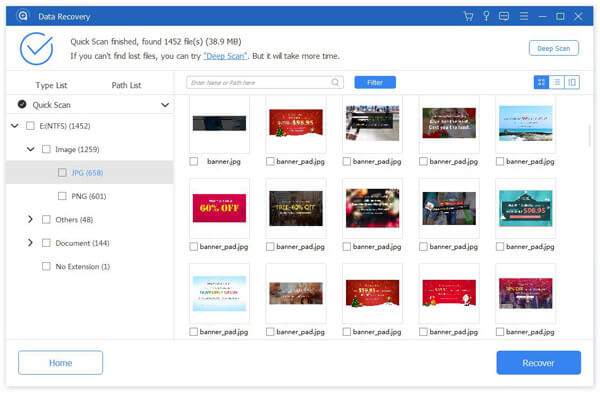 Conclusion:
Based on the introductions above, you might understand what you should do when file lost on your SDHC card. It makes sense that ordinary people are frustrated when deleted SDHC data, when you considering that many specialists still do not know how-to. If you are suffering this problem, you are lucky since we have shared the best SDHC data recovery solution in this tutorial, Apeaksoft Data Recovery. Any time when you found that files were gone from your card, use the best data recovery tool and follow our guides to get back them. If you have more questions related to Apeaksoft Data Recovery, please leave a message below this post.