Modern web browsers offer enhanced privacy modes for browsing the Internet while blocking brands to track your behaviors via cookies, browsing history or other information. This privacy feature is called incognito mode or private browsing.
This article focuses on how to see incognito history of Google Chrome on Windows and macOS 11. According to our research, many people still do not understand what is Chrome incognito and how to see incognito history though they have switched to the private browsing mode. That is why we share this post.

Part 1

: What Is Incognito History

When you browse the web in a standard mode, your browser stores the address of every page you visit and keeps the information even after you quit the browser. The next time you open the page, your browser can respond quickly. That makes it easier to retrace the web pages. Moreover, the browser also permits websites to track your behaviors via cookies, which are little files embedded in websites and send your information back.

However, incognito mode works differently. Once you turn on incognito mode in Google Chrome, your cookies go away at the end of each session and you get a whole new set the next time you open the website. If you are using incognito mode, you will notice less tracking from advertisers. Most of the data about your session will be deleted; however, it cannot erase the records of your visit.
How to Turn on Incognito Mode on Chrome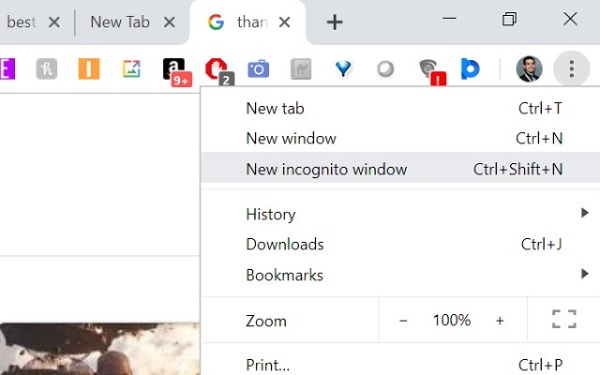 Step 1. Start your Chrome browser and click the three-dot icon at the top right side.
Step 2. Select New Incognito Window on the context menu and start browsing in private browsing mode.
Step 3.
Note: Another way to trigger the incognito mode is pressing Ctrl + Shift + N combination on Windows or Command + Shift + N on Mac.
Part 2

: How to See Incognito History on Chrome Mac

If you are using incognito mode on Chrome, the history is not stored by your browser that 100% true; however, the information of the websites you visit might be stored on your computer. Therefore, chances are that you can see incognito history on Chrome for Mac.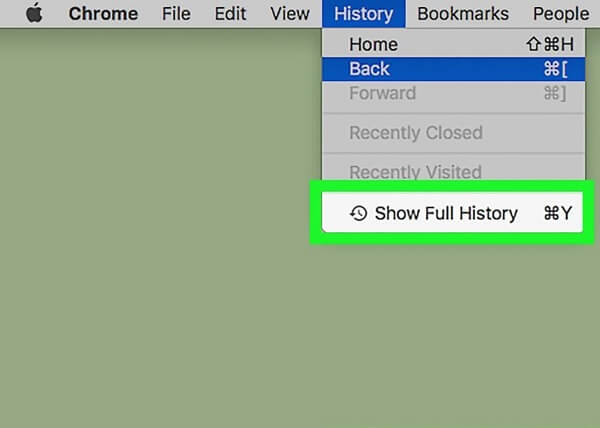 Step 1. Open your Google Chrome app on your MacBook or other Mac computer.
Step 2. Go to the History menu on the top ribbon and you will get several options, Recently Closed, Recently Visited, Show Full History, and more.
Step 3. We select Show Full History to display all your browsing history in Chrome. Then you can re-visit or delete any websites on the list.
Note: If you cannot see incognito history on Mac with the built-in history checker, you have to use a third-party tool, such as mSpy.
Part 3

: How to Check Incognito History on Chrome Windows

As mentioned, your private browsing history may be available to your internet service provider as well as to the websites you visit. If you want to see incognito history on Windows, here is a guide. Bear in mind that this method is only allow you to check the history stored on your device. It cannot check the information from the internet service provider or websites database.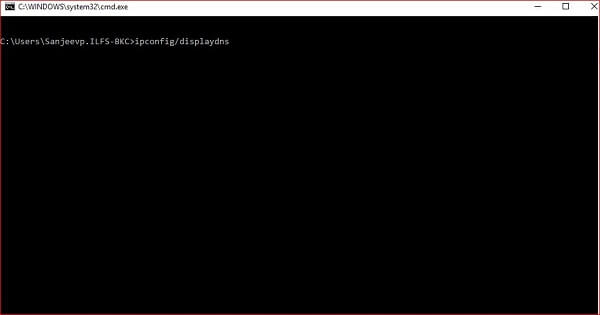 Step 1. Press the Windows + R buttons at the same time to trigger the Run dialog.
Step 2. Input cmd into the box and press the Enter button on your keyboard.
Step 3. Type in the command ipconfig/displaydns and press Enter key to execute it. Then you will be present some series of the sites you visited in incognito mode.
Part 4

: How to Recover Chrome Incognito History

As you can see, it is difficult to see incognito history on Windows or Mac, partly because your browser will delete it after you close the websites. Apeaksoft Data Recovery is a reliable incognito history viewer.
Recover files from your hard drive, recycle bin in one click.
Support a wide range of file formats including image, video, audio, etc.
Preview deleted files for selectively recovering.
Available to a variety of situations, like accidental deletion and more.
Download for Win
Download for Mac
Apparently, Data Recovery is the best option to see incognito history on Windows or Mac.
How to Recover Chrome Incognito History
Step 1. Get Data Recovery on your PC
Download and install the best incognito history checker to your PC. There is another version for Mac.
Then launch it when you want to see incognito history.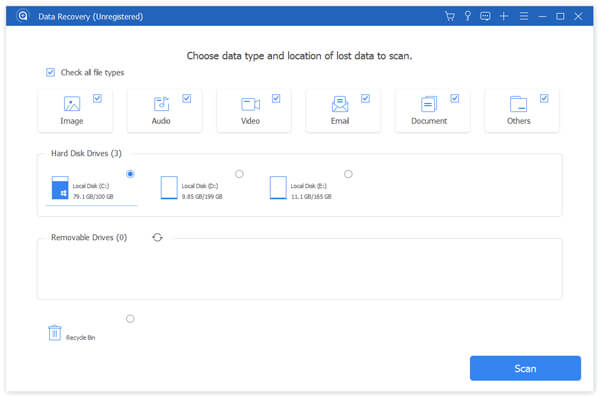 Step 2. Scan your hard drive
Select the data types you intend to recover from the file type section, such as Image, Video, Audio, etc. Then choose where your data locate in the Hard Disk Drives area. Once click the Scan button, it will start looking for your browsing history.
When it is done, you will be taken to the preview window. You can access the data by type and format. Plus, the search bar on the top of the window can locate certain files quickly.
If you cannot see incognito history, click the Deep Scan button at upper right side to perform a deep scan.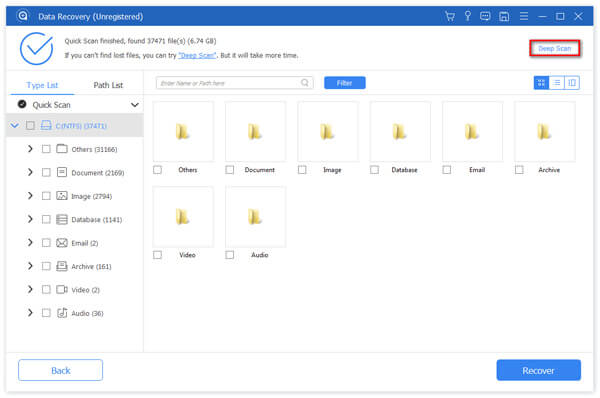 Step 3. Recover incognito history
Finally, check all incognito history you'd like to see later, and click the Recover button. After recovery, you will see the Recovery Finished window. Hit the Open Folder button to go to the directory that stores the history.
Note: According to our research, it only takes a few minutes to recover all private browsing history. For Chrome bookmarks, it also supports the recovery. Plus, the browsing history will be saved to another disk after recovery.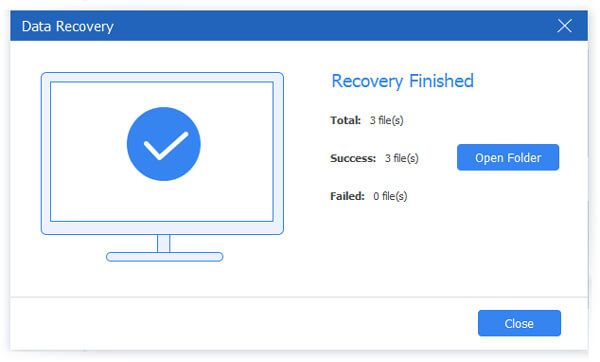 Conclusion
This tutorial has discussed how to see incognito history on Windows or Mac. (Phone users can refer to this post to see incognito hitstoy.)
Today, more and more people enable the incognito mode in their Chrome browser. That makes it difficult to see browsing history. We shared the built-in feature to see browsing history. If it is not working for you, Apeaksoft Data Recovery could meet your need. It is not only easy to use, but also able to recover incognito history for viewing on Windows or Mac any time. More suggestions? Please leave your messages below this post.