Framaroot is a popular way to root Android devices.
Tough Samsung, LG, HTC, Google, Moto, Sony and a lot other manufacturers integrate Android operating system on their Android devices, they usually include brand services.

These pre-installed apps are not necessary to everyone, but you are not allowed to uninstall them without the right of root access. Moreover, some apps are only available to rooted Android phone. That is why people want to use Framaroot to root their devices.
If you are unfamiliar with this Android rooting tool, don't worry, spending a few minutes to read the post below, and you can get the full guide of Framaroot.
Part 1

. How to download and install Framaroot

To root Android phone with Framaroot, you have to download and install it on your phone first. Bear in mind that it is not available in Google Play Store or any app store. If you feel it is difficult to get the Android root tool, the steps below can be helpful.

Step 1: First of all, you must have an Android device and it should run Android Ice Cream Sandwich and above since Framaroot only supports these devices.

Step 2: Open the "Settings" app from your App Tray, scroll down and find the "About Device" option, tap on it and then write down the Build number of your phone.

Step 3: Next, head to "Security" in Settings app and turn on the "Unknown Sources" option. This permits you to install APK files downloaded online.

Step 4: Start your mobile browser and access framaroot.net. Or you can download the APK file on your PC and transfer it to your phone. Make sure to get the right Framaroot APK based on the Build number.

Step 5: Run the APK file on your phone and tap on Install when prompted. Wait for the process to finish, tap "Done" and Framaroot icon will show up on your App Tray as other apps.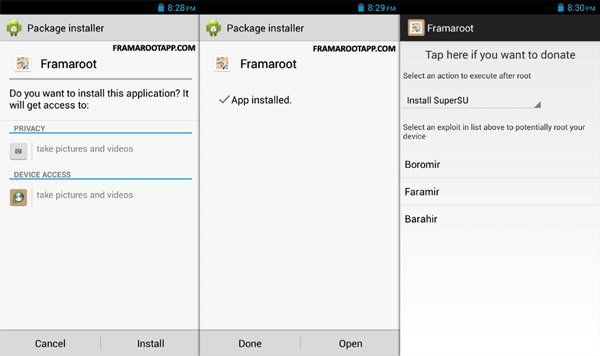 Part 2

. How to root Andriod phone with Framaroot

Installing the Framaroot APK on your Android phone is the first step to root your Android phone. Framaroot app is compatible with Android version 2.0 to Android version 4.0. In this part, you can learn how to root your phone with Framaroot in detail.

Warm tip: Rooting Android phone is at risk. So avoiding any data loss, you had better backup Android phone first.

Step 1: Open the Framaroot app, touch and unfold the dropdown menu, and select "Install SuperSU".

Step 2: Next, select an exploit to start rooting your phone. If everything works fine, a few seconds later, you will get a popup message said "Success". Otherwise, the process may fail.

Note: SuperSU is a necessary tool to get rid of the restrictions of Android phone root. It means your phone is rooted, if SuperSU is installed successfully. As you can see, Framaroot has integrated the Unroot feature. Any time when you want to unroot your phone, just open the app and select Unroot from the dropdown list.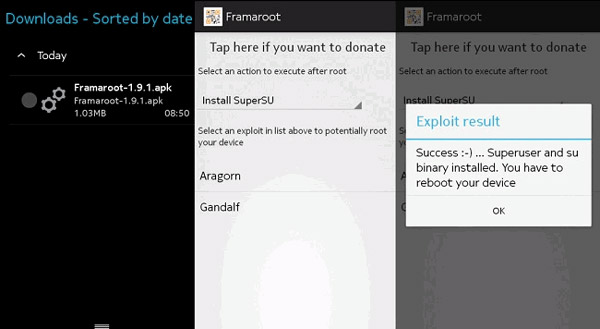 Part 3

. Alternative for Framaroot

It cannot be guaranteed that Framaroot works on your Android phone. So, we will share more options to root Android devices below.
Kingo root
Pros
1. Offer a Windows version and an APK version for rooting Android phone with or without computer.
2. Root a wider range of Android versions, including Android O/N/M and earlier.
3. According to research, this Framaroot alternative could Root Android devices from LG, Samsung, Sony, HTC, Moto, Google and other major manufacturers.
4. It is an open source project, so you can download it for free.
5. The concise interface supports one-click to root smartphone.
6. If you do not like the rooted Android, the built-in unroot feature is available.
Cons
It installs other apps while using.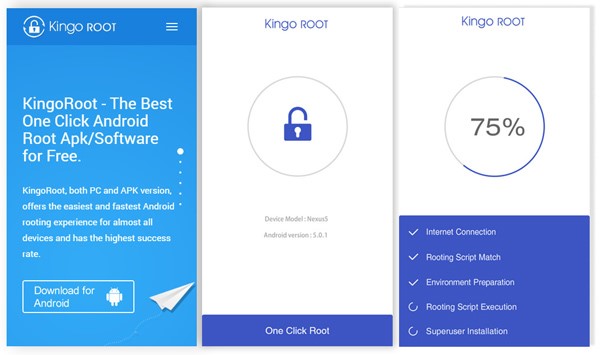 SRSRoot
Pros
1. It allows you to root an Android phone on PC.
2. This Framaroot alternative supports one-click to root Android.
3. The onscreen instructions are helpful for beginners.
4. You can unroot your Android phone with it at any time.
5. It also offers the ADB Toolbox.
6. This tool works will on old Android OS, from 1.5 to 4.2.
Cons
1. If you want to root a new Android system, it may be not available.
2. It does not offer Android APK.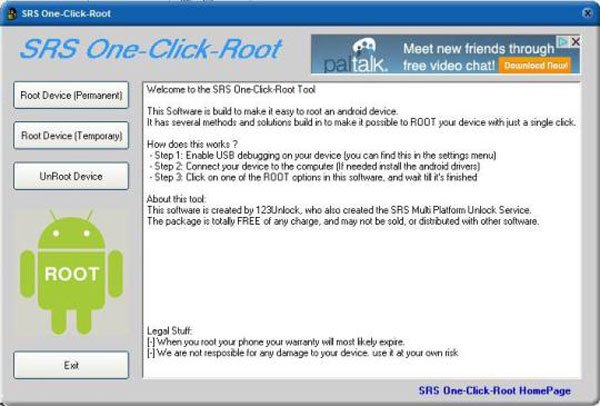 Towelroot
Pros
1. The polished interface makes this Framaroot alternative easier to use.
2. George Hotz, the developer of Towelroot released it for free.
3. It will download useful tools for rooted Android automatically.
4. For the Android device that is not supported, this tool will not brick it.
5. It supports Android devices running Android 4.4 and abovex.
Cons
1. It does not install SuperSU and you have to install it manually.
2. You cannot use it on old Android systems.
3. It lacks some features, like unroot Android.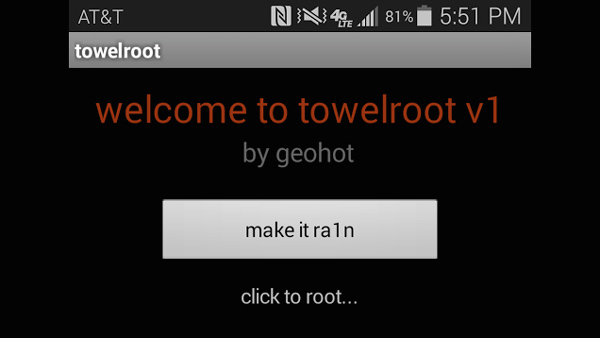 Root Master
Pros
1. Root Android tablets and smartphones with one click.
2. Built-in a unroot option to bring rooted Android to original status.
3. Offer both APK and PC versions.
4. Work well on Android phones from HTC, Sony, Google and more.
5. This replacement of Framaroot is free to download and use.
Cons
1. The PC version only supports Chinese language.
2. It cannot handle latest Android devices since it is only compatible with Android 1.5 to 5.0.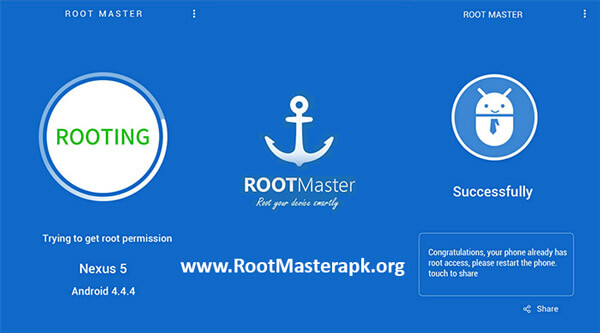 iRoot
Pros
1. Root Android tablet and smartphone with or without PC.
2. One tap to get rid of root access restrictions.
3. Available to Android Froyo/Gingerbread/Ice Cream Sandwich/Jelly Bean.
4. According to developers, this alternative of Framaroot supports more than 8000 Android devices.
5. It is more suitable to beginners and non-tech savvy.
Cons
1. Users that own the latest Android phones cannot use it.
2. Any improper operation could lead to data and device damage.
3. It works in limited languages.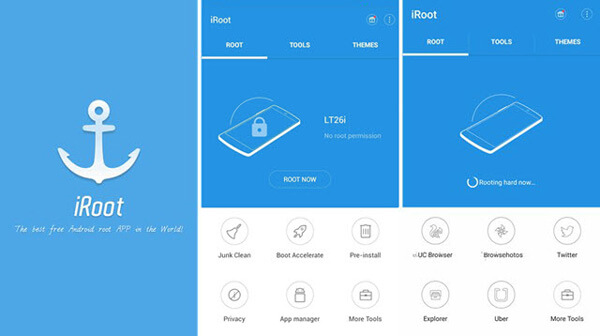 Learn here to use iRoot to root your Android phone.
For more root apps, just visit this page: Best root apps for Android phone.
Part 4. FAQs of Framaroot
What are the consequences of rooting an Android phone?
Rooting your phone voids the warranty provided by the manufacturer, so you need to pay for any repairs or replacements. Additionally, rooting may modify the system files, which means your device will easily become unstable. Rooted devices may also be more vulnerable to security threats and malware.
Does rooting an Android phone delete everything?
Rooting an Android phone does not automatically delete everything on the device. However, it is important to note that the rooting may result in data loss if not done properly. So before attempting to root your device, you'd better back up your data.
Is rooting an Android phone reversible?
Of course, rooting an Android phone is reversible. However, the process of reversing rooting, which is named unrooting, can vary depending on the specific device and the method used for rooting. To minimize the risk, you should read the guidance provided by the device's manufacturer and follow their instructions.
Does rooting a phone increase RAM?
No, rooting your phone does not increase its RAM. Rooting a phone just gives you administrative access to the device's operating system, allowing you to make changes and install custom software.
Why does rooting fail?
One common reason is that the device's manufacturer has implemented security measures to prevent rooting, like locked bootloaders or secure boot protocols. Additionally, rooting requires specific software and tools that may not be compatible with all devices or versions of the operating system.
Conclusion
Based on the introduction above, you might understand what Framaroot is, what it can do, and how to use it to root Android devices. As you can see, it is a very simple way to break root access restraint without Windows. Unlike other rooting tools, you can decide the action after rooted, such as install SuperSU automatically. If you do not like Framaroot, we also shared several best alternatives for Framaroot in the second part.
Anyway, you can pick up your favorite method and get what you want with our 100% working tutorial.