People prefer iPad to Android tablet, partly because the excellent performance. But iPad is not a perfect tablet device. And some people complained that they cannot get what they want on iPad, such as install apps from sources other than App Store, download files from website freely, and more. That is why people want to root iPad.

According to our research, many people do not understand what they are doing while jailbreaking their iPad devices. That is pretty dangerous. Therefore, we are going to tell you everything you should know about rooting iPad in this post.
Part 1

: Why should you root iPad, or not

There are a lot of reasons that people want to root iPad devices, the common ones include:

1. Install apps that cannot find in App Store. Though you can find millions of apps in App Store, the one you are looking for may not be included. After rooting iPad, you can install any apps as you wish.

2. Download any files from websites. By default, you cannot download files from Safari or other mobile browser on iPad. Apple announced that this is to protect your device security. Once root iPad, you can download videos, PDF and other files in your browser and save them to the memory.

3. Customize your iPad. Apple does not permit users to change configure settings. For instance, you can only set ringtone on iPad with the built-in ringtones or purchase some in iTunes. Jailbreaking gives you more custom privilege.

4. Access the file system. Users are not allowed to access file system on an iPad. On the other hand, the file system on a rooted iPad is accessible like an Android device.

What the cost of root iPad?

1. Void the warranty. Apple has professional customer services, but you cannot enjoy it anymore once jailbreak your iPad.

2. Expose your iPad to more security risks. It is well-known that iPad shares higher level of cybersecurity and it is rare to hear iPad is attacked by virus and malware. Once root iPad, you will lose such protection.

3. Cannot update software. Apple releases update for iPad and iPhone frequently to introduce new features and fix bugs. The regular way of software update is very simple. But a rooted iPad cannot get the software updates because it will unroot your device.

4. Make iPad unstable. Many people reported that their rooted iPad kept crashing, freezing or triggered other errors.
Part 2

: What should you do before iPad rooting

The starting point of root iPad should always be back up. From this point, we recommend Apeaksoft iOS Data Backup & Restore. Its main features include:

1. Make a backup for your iPad before jailbreak it with a single click.

2. Back up iPad data to computer in original formats and quality.

3. Not interrupt existing data on your iOS device during the backup process.

4. Work on contacts, messages, call logs, photos, videos, music, documents, etc.

5. Support iPad 5/4/Pro/Air/mini 4/mini 3/mini 2/mini 1 and earlier.

6. Restore your iPad with the backup if jailbreak fails.

7. Offer a version for Windows 10/8/8.1/7/XP and another version for Mac.

Don't Miss: How to Access to iPad Backup Location.
How to make a backup before root iPad
Step 1: Connect iPad to iOS Data Backup & Restore
Download and install iPad backup tool on your computer. Plug your iPad to the computer using the lightning cable.
Launch iOS Data Backup & Restore to let it discover your device. Then click on iOS Data Backup button to continue.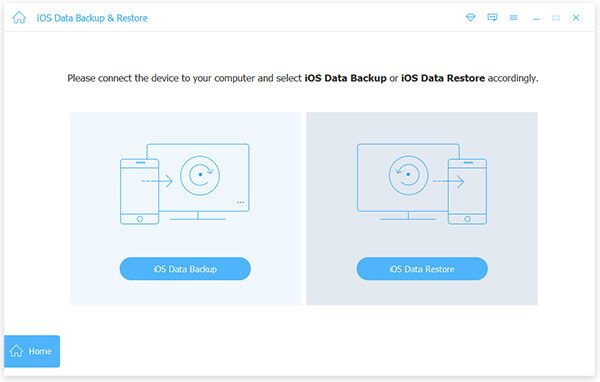 Step 2: Select what you want to backup
If you want to add password on your backup, select Encrypted backup, drop your password and click Start button. When going into the data type window, select the data types you want to back up, like Contacts.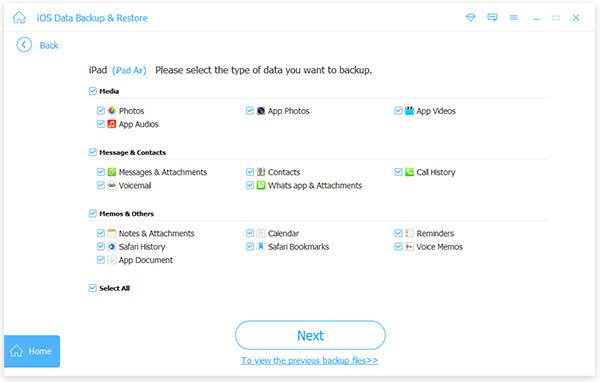 Step 3: Backup before root iPad
Click on the Next button at the bottom of the window, pick up a proper destination to save the backup and trigger the backup process immediately. It only takes a few seconds to create a full backup for iPad.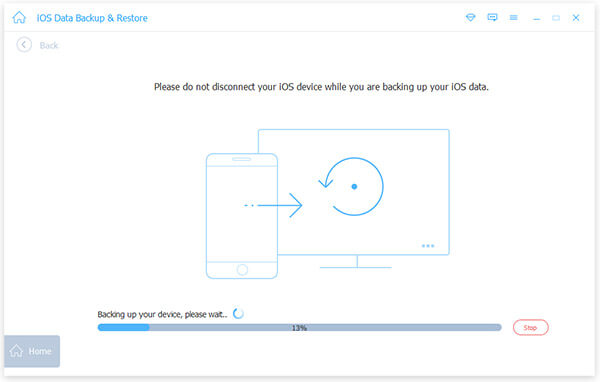 Don't Miss: 5 Best iPad Backup Viewer and Explorer
Part 3

: How to root your iPad

Rooting iPad is a pretty technical job, and you have to use different method for different iOS version. Here we use iOS 10.2 as the example to show you the workflow. It is available to iPad Air/mini 4/mini 3/mini 2/Pro running iOS 10.2.

Step 1: Get Yalu Jailbreak IPA for iOS 10.2 and the latest version of Cydia Impactor from internet. Double click on Cydia Impactor to open it.
Step 2: Connect your iPad to the computer via the Lightning cable came with your device. If your iPad is detected, it will show up in the dropdown list on Cydia Impactor.
Step 3: Next, drag the Yalu IPA file titled yalu 102_alpha.ipa and drop it into the Cydia Impactor. Now, you will be required to enter your Apple ID and password. It will be sent to Apple and used to sign the IPA file.
Step 4: Next, drag the Yalu IPA file titled yalu 102_alpha.ipa and drop it into the Cydia Impactor. Now, you will be required to enter your Apple ID and password. It will be sent to Apple and used to sign the IPA file.
Step 5: Firstly, head to Settings > General > Profiles & Device Management, touch the profile of the Apple ID that you used in Cydia Impactor, and then tap on Trust to trust the developer profile.
Step 6: Now, go back to your home screen and run yalu 102 app. If you are ready, tap on the Go button to start rooting iPad. Do not touch the screen of your iPad until rooting is complete.
Step 7: Finally, your iPad will reboot automatically. If you can find the Cydia app shows up on your home screen. Launch it; you can get any apps as you wish.
Conclusion
In this tutorial, we talked about how to root iPad Pro/Air/mini 4/mini 3/mini 2. You will first get the benefits and costs of jailbreaking iPad carefully. If you are sure to jailbreak your iPad device, we suggest you to create a backup for your device with Apeaksoft iOS Data Backup & Restore. Then you can feel free to root iPad following our step by step guides. If you have more problems about jailbreaking iPad, welcome to leave a message below this post, we will reply it as soon as possible.