Samsung releases several flagships every year and Note is the high end products. Even though Samsung integrates a lot of services for Note phones, customers do not seem to be satisfied with them. It makes sense that users asked how to root Samsung Note 3/4/5/6/7/8 on social platforms and forums. According to our research, most people cannot completely understand what rooting Samsung phone means. Therefore, we are going to concentrate on this topic in this post. Spending a few minutes, you can get everything you should know about how to root Samsung devices in detail.

Part 1

. Risks to root Samsung Note series phones

It is very important to understand the risks of rooting Note 2/3/4 and other models:

1. First of all, once you root your Samsung Note 2/3/4/5/6/7/8, it means that you give up the warranty. That is very important since you should pay for repairing your phone if it were broken.

2. Destroy data on smartphone. Some Android root toolkits will wipe out all data on your phone while rooting Samsung. Plus, if the Android rooting process fails, your data may be damaged as well.

3. Expose your smartphone to security risks. Manufacturers do not encourage users to root their devices, partly because it breaks the latest defense of security. After rooted, the apps could access your root and any data on your phone.

4. Cause update issues. Manufacturers release updates for their products to fix bugs and introduce new features. But rooted Samsung cannot enjoy the regular updates. You have to install them from Samsung manually. And the updates may not work on your phone anymore.

5. Destroy your phone. The most severe problem of Samsung rooting is to brick your smartphone. And you cannot repair it with your warranty. Moreover, the rooting process itself is pretty dangerous. Any improper operation may lead to unexpected result.
Part 2

. How to root Samsung Note 2/3/4/5/6/7/8

Now, you might understand what risks you are facing while rooting Samsung. If you are sure, the guides below could help you to do it correctly.
How to root Samsung Note 2/3/4/5/6/7/8 without PC
There are some Samsung rooting APKs on market allow you to break root access restriction without computer. We use iRoot as the example to show you the workflow.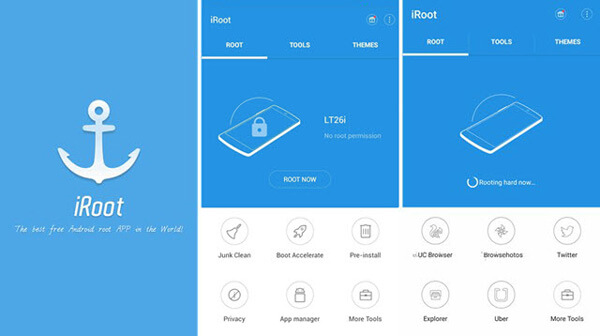 Step 1: Power on your Note phone, connect it to a good Wi-Fi network, run your mobile browser, access iRoot website and download the APK to your phone. If not sure, check whether it supports your device on the official website.
Step 2: Go to Settings-> Security and enable Unknown sources. Next, open the APK file and install iRoot on your phone.
Step 3: Run iRoot app from your home screen, and then touch Root Now button to start rooting Note 4/3/2 or latest models. Wait for your phone to reboot and you can see if it is successful by checking the root status of your phone.
Reading more: Root Android with iRoot.
How to root Samsung Note 2/3/4/5/6/7/8 with a computer
If you are looking for a more stable way to root a Note 3/4/5/6/7/8, CF Auto Root is a good option.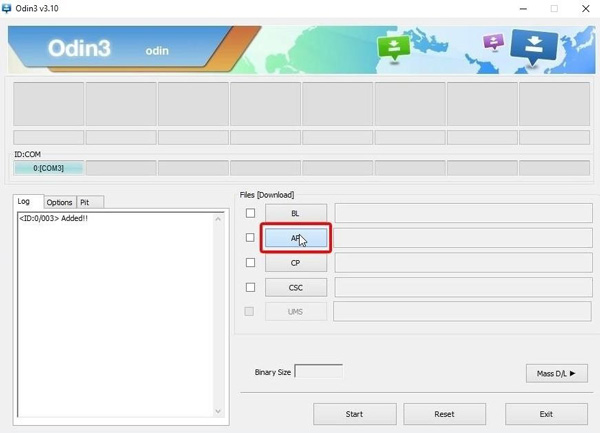 Step 1: Make sure to install Samsung Drivers on your computer. Unlock your phone, go to Settings-> About Phone and write down the value of Build Number.
Step 2: Visit XDA Forum in your browser and download the package based on your build number. Save the package to your desktop and extract all files from it. Find the Odin.exe file and install it on your PC.
Step 3: Shut down your phone, and put it to download mode by holding Volume Down + Power keys. Then plug it into your computer via a USB cable.
Step 4: Click AP button on Odin interface and select the system.tar file from the decompressed folder. Next go to the PIT tab on left side, click PIT button and select .pit file from the same folder.
Step 5: Hit the Start button to trigger Samsung rooting process. When it is done, put your phone to download mode again, click Reset button in Odin, click BL button and pick up the BL file in the folder, and then select corresponding file for AP, CP and CSC.
Step 6: Click Start button to boot your phone into recovery mode. Then choose Reboot to System to access rooted Samsung phone.
Part 3

. Top 5 Applications to Root Samsung Note 5/6/7/8

In this part, we will share more options to root Note 4/5/6/7/8.
1. Kingo root
Pros
1. Root Samsung Note without computer.
2. Support Android 7.0/6.0 and earlier.
3. Works well on Samsung Note devices.
4. Free of charge.
5. One-click rooting Android phones and tablets.
Cons
It tries to install unwanted apps while using.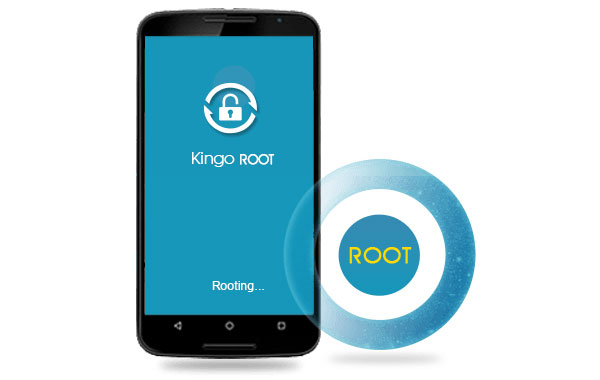 Click here to learn more about Root Android with Kingo Root.
2. Towelroot
Pros
1. Root Note 4/5/6/7/8 with a single tap.
2. Work on Samsung phone running Android 4.4 and above.
3. Open source.
4. Not brick unsupported devices.
5. Download utilities for rooted Samsung automatically.
Cons
It lacks some features, like unroot Android.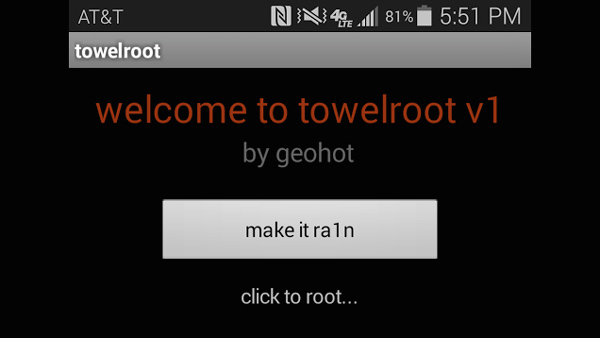 3. Framaroot
Pros
1. Handle Samsung rooting without PC.
2. Support Android 4.0 and later.
3. Integrate unroot option.
4. Free of charge without ads.
Cons
It needs internet connection when working.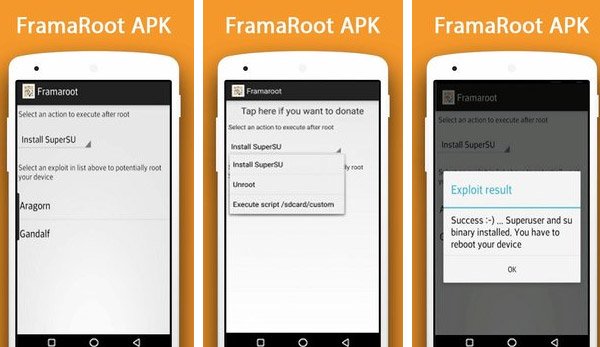 4. Universal Androot
Pros
1. Root Samsung Note devices without computer.
2. Work for Android 1.5 to 7.0.
3. Use without paying a penny.
4. The interface is intuitive.
Cons
It contains annoying ads.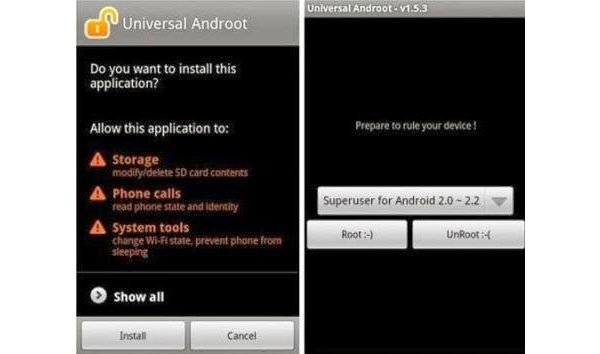 5. KingRoot
Pros
1. Root Samsung Note with or without PC.
2. Compatible with Android 2.2 up to 7.0.
3. Support one-click rooting.
4. User-friendly interface.
Cons
It lacks unroot function.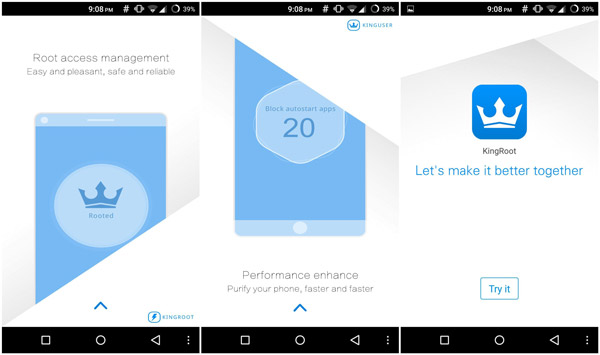 Click here to learn more: Root with King Root.
Conclusion
If you have a Samsung Note phone and want to root it, you will find all information in this tutorial. First of all, read the risks of rooting Samsung Note phones. If you are sure to move on, we share two solutions to help you perform Samsung rooting with or without a computer. To enhance the chances of rooting Note phone, we also shared more applications to get rid of root access restriction on Samsung Note in the second part. Now, you can pick up your favorite tool and get what you want.