There are many ways to root an Android device, from complicated general method to one-click Android rooting toolkits. But some people asked that how to tell if my phone is rooted on Android forums and communities.
First of all, the general methods, such as ADK, cannot tell you the result of Android rooting. Moreover, some simple toolkits just tell you root finished, no matter your phone is rooted successfully or not. In another word, you need an approach to check the root status after performing Android root. Therefore, we are going to tell you everything you need to know about root status.
Part 1

: What is root access for Android phone

Android operating system is open and flexible since it is based on Linux. Briefly, root access is the superuser account. It is well-known that Windows has an administrator account and allows users to create several user accounts. But only the administrator account has the capacity to change configure settings, install software, and more.

The superuser account on Android is much like the administrator for Windows. By default, you only enjoy user permissions on Android. After rooting Android, you can get the superuser privilege, also known as root access.

For more powerful Android root apps, you can check here.
Part 2

: How to tell if my phone is rooted

If you have rooted your Android phone but not sure about it, there are three solutions on how to tell if my phone is rooted.
Method 1: How to tell if my phone is rooted by Terminal Emulator for Android
Terminal Emulator for Android is a terminal client app available in Google Play. It is a simple solution on how to tell if my phone is rooted.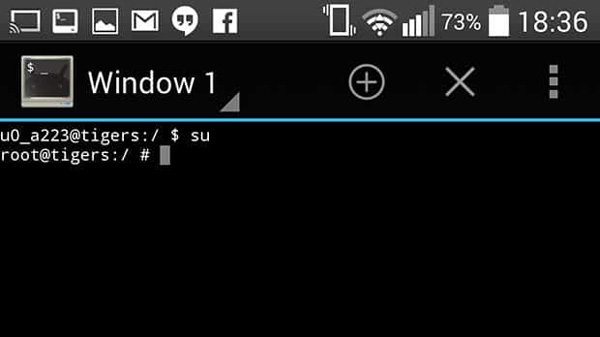 Step 1: Connect your phone to a Wi-Fi network, launch your Google Play Store, search for Terminal Emulator for Android and install it on your rooted Android phone.
Step 2: Next, run the app from your home screen; you will be presented a text entry prompt. If the interface shows a pond sign, it means your device is rooted successfully. Get a dollar sign? Type in su and tap enter on the viral keyboard; the dollar sign should change into a pound sign.
If the terminal app asks superuser permissions, you need to grant it.
Method 2: How to tell if my phone is rooted with Root Checker app
Root Check app is another easy way to get the answer of how to tell if my phone is rooted. It is available to both rooted and non-rooted Android devices.
Step 1: Put your phone online, run your Play Store, find the Root Checker app and install it. Bear in mind that it has the basic free version and a paid pro one. The freeware is enough if you only want to get the root status.
Step 2: Start the Root Checker app from your app drawer, go to the Root tab and tap on the Check button.
Step 3: A few seconds later, a message will show up under the button to tell you the status of your device. The message that said This Device is Rooted means your phone is rooted. Otherwise, you have to root it again.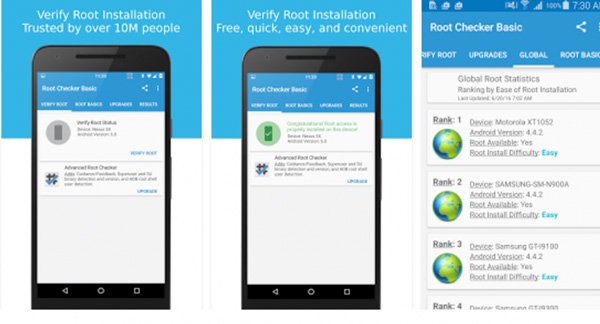 Method 3: How to tell if my phone is rooted using SuperSU
In most cases, Android rooting toolkits install SuperSU app on your device during the rooting process. So, when is complete, you can check your home screen to see if superSU appears. Then launch the SuperSU app to see whether it works fine.
If your rooting toolkit does not install SuperSU, don't worry, go to your Play Store, download and install an app that needs root access to solve how to tell if my phone is rooted problem easily.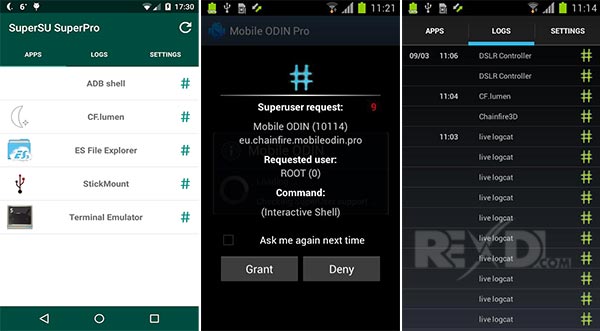 Part 3

: How to recover lost data after rooting (Android data recovery)

If your data is lost after rooting, Apeaksoft Android Data Recovery is one of the best ways to get your data back. Its main features include:
Recover lost data from rooted or non-rooted Android devices in a single click.
Get data back from Android phone to computer in original conditions and quality.
Since restore lost data to computer, it does not damage existing data on your phone.
Cover contacts, call history, messages, photos, videos, music, documents, app data and more.
Available to various situations, like accidental deletion, rooting errors, or system crashing.
Work on all Android devices from Samsung, HTC, Sony, Moto, Google, and other major manufacturers.
Offer two versions, one for Windows 10/8/8.1/7/XP and the other for Mac OS.
Download for Win
Download for Mac
In short, it is the best way to get back your data once you solve the question of how to tell if my phone is rooted and find data loss.
How to recover lost data after rooting
Step 1: Connect your phone to Android Data Recovery
Android Data Recovery is a desktop program, so you need to download and install it on your computer.
Connect your phone to the computer using a USB cable. Launch the best Android data recovery tool; it will find your phone automatically.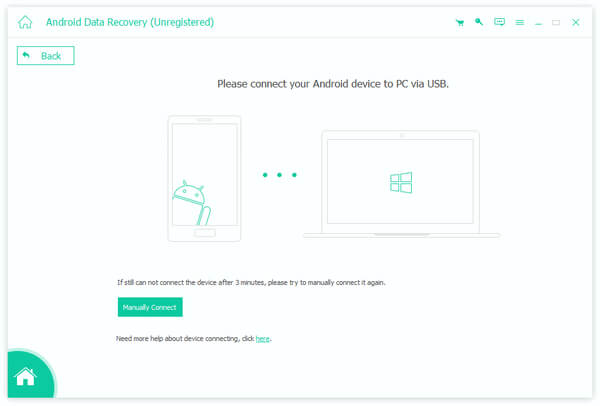 Step 2: Preview your data before get it back
After going into the data type window, select what you want to recover, such as Contacts, Messages, and more. If not sure, check the box of Select All. Click Next to open the preview window. Here you can go to each data type, look at and select the contents you want to get back.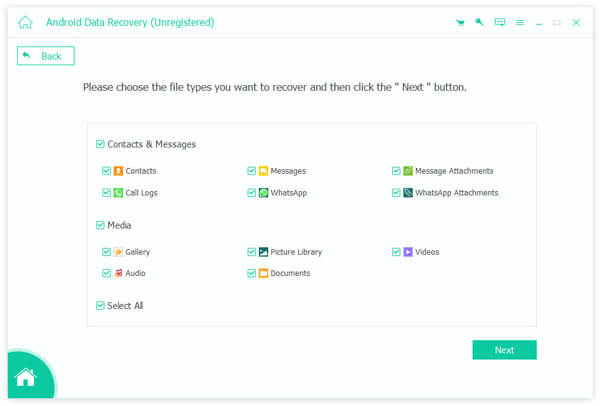 Step 3: Recover lost data after rooting
Finally, click on the Recover button at bottom right corner. It only takes a few seconds to recover over 10GB data from rooted Android phone.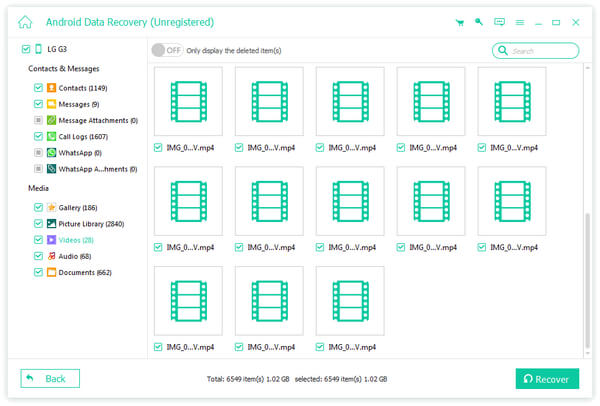 Conclusion
In this tutorial, we just talked about how to tell if my phone is rooted. To be honest, rooting Android is still a pretty professional job. Some easy-to-use toolkits are able to simplify the process, but it cannot be guarantee that they work on your device.
That is why people need a way to check if rooting is successful for their devices. Anyway, we shared three methods, SuperSU, Root Checker app and Terminal Emulator for Android. Pick up your favorite tool and follow our guides to learn the root status of your device simply.