Rooting HTC is a process to obtain the super user permissions on your HTC device. After that, you can enjoy some potential benefits of Android system, for example, remove the system apps and pre-installed apps to free up space, move any apps to SD card to enhance performance, freeze apps and stop them running in background to save battery power, and more. At the same time, you have to take some risks as well. Any incorrect operation while rooting HTC could destroy your data and smartphone. Therefore, we are going to show you how to root HTC One/Desire/EVO correctly in this tutorial.

Part 1

. 3 Methods to Root HTC One M7/8

In this part, you can get three methods to root HTC One M7/8, from the general method to one-click solution.

Before rooting HTC phone, you had better make HTC backup, just in case of data loss.
Method 1: General method to root HTC One
Step 1: Put your phone into bootloader mode: shut down your HTC One device, hold down Volume Down and Power buttons. Select fastboot mode using volume buttons and go to the mode by hitting Power button. Connect your phone to the PC.
Step 2: Download Android SDK Manager, and then get the Fastboot files from HTC Dev site. If you do not have developer account, register one to download necessary files.
Step 3: Navigate to the folder contains the ADB and Fastboot files, run a command prompt window as Administrator. Execute the command fastboot devices, your HTC One should show up as a device ID.
Step 4: Type fastboot oem get_identifier_token in the command prompt window and hit Enter. Copy and paste the text popup into the HTC Dev site when prompted. Then you will get the unlock token; put it in the Fastboot folder. Next, execute fastboot oem get_identifier_token command to root HTC One M8/7.
Step 5: Install SuperUser on your phone and download TWRP recovery into the directory include Fastboot and ADB files. Run a new command prompt and put your phone into fastboot mode again, execute the command fastboot flash recovery twrp.img.
Step 6: Boot into the Bootloader mode on HTC One, choose Recovery and install SuperUser. Congratulation! Your HTC One is rooted successful.
You will also like reading: Root LG device.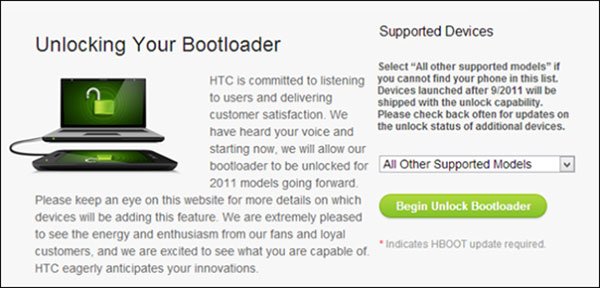 Method 2: Root HTC One with HTC Quick Root
Step 1: Install HTC Quick Root on your computer. Power on your HTC One, head to Settings-> Power and disable Fastboot. Next, go to Settings-> Developer options and enable USB Debugging.
Step 2: Connect your HTC One to your computer via a USB cord. Start HTC rooting tool on your PC and it will detect your phone automatically.
Step 3: Select Insecure Boot or Universal Exploit from the Root Method dropdown menu, and click on the Root Device button. Wait for rooting HTC One M8/7 to complete; disconnect your phone and reboot it. Now, you can explore Android root access on your HTC One.
Method 3: Root HTC One without computer
Step 1: If you are a mobile-first, some HTC rooting APKs could meet your demands, such as KingoRoot APK. Run your mobile browser, access the KingoRoot website and get the APK.
Step 2: Launch the Settings app from your APP Drawer, head to Security and turn on Unknown sources. Now, open the APK file and tap on the One Click Root button.
Step 3: A few minutes later when you see Root Succeeded message pops up, it means that your HTC One is rooted correctly. If not, you have to try the PC version.
Reading more: Root Android with PingPong Root.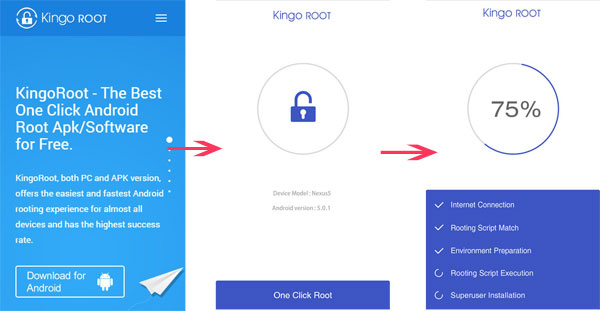 Part 2

. Prepare before rooting HTC phones

As you can see, there is no way that ensures to root every HTC device successfully. That is why you should make a backup with Apeaksoft Android Data Extraction before root HTC Desire/One and other devices. Key features of Android Data Extraction:

1. Extract data from HTC One and back it up to computer within a few minutes easily.

2. Keep your data in original status while backing up.

3. Not damage existing data on your HTC One.

4. Support contacts, messages, photos, videos, call logs, music, and other contents.

5. Download necessary firmware and fix HTC device before backup.

6. Works on all HTC One/Desire/EVO and other models.

7. Compatible with Android O/N/M and earlier.

All in all, it is the best option to back up your HTC device before root HTC EVO 4G or other model.
How to back up HTC One/Desire/EVO before root
Step 1: Connect HTC device to the best HTC backup tool
Android Data Extraction has two versions, one for Windows 10/8/8.1/7/XP and the other for Mac OS. Get the right one installed on your computer according to your operating system. Hook up your HTC phone into the computer using a USB cable. Once launch the program, it will recognize your phone. Then hit the Start button to move on.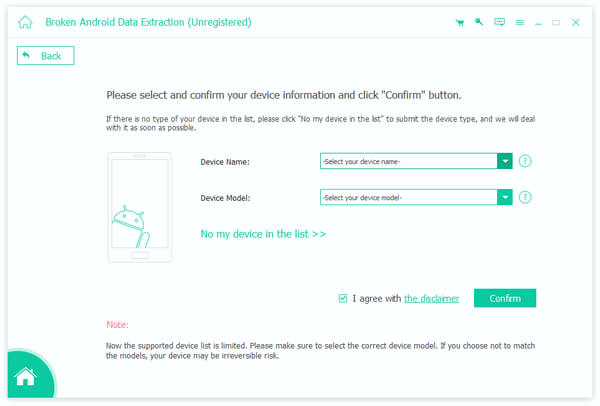 Step 2: Preview data on your phone before backup
The biggest benefit is allowing you to look at the data on your HTC device before root HTC One M7/8 or other models. When prompted, pick up your device name and device model, and click Confirm to open the next window. Next, follow the instructions to put your phone into download mode, and click Start button to get necessary firmware. When it is done, you will be taken to the preview window.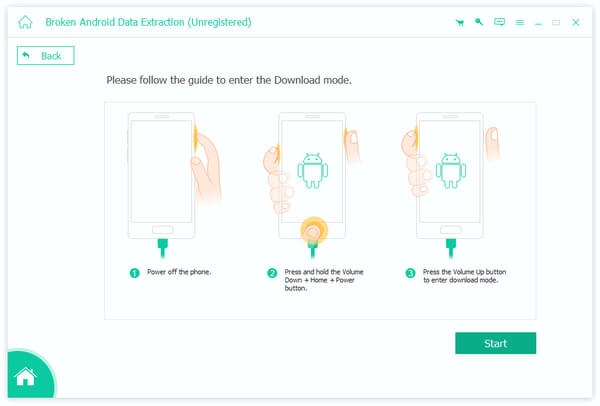 Step 3: Back up HTC device rooting
Select a desired data type from left hand column of the preview window, for example Contacts. Then all contact names and phone numbers will pop up on right panel. Choose the items you want to back up. Repeat it to select the desired staff in other data types. After that, click on the Recover button to save your data from HTC to PC before HTC rooting.
Learn more: Recover Deleted Files Android Unrooted.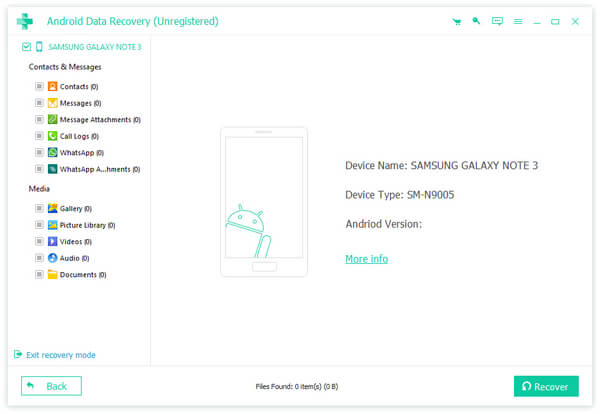 Conclusion
Based on the introductions above, you might understand how to root HTC One M7/8/Desire/EVO and other models without data loss. When rooting HTC phone, you can enjoy some benefits as well as take some risks at the same time. So, we suggest you to back up your data with Apeaksoft Android Data Extraction. Then you can feel free to pick up your favorite method and follow our guides to get what you want.