"I have a Huawei smartphone and recently I frequently got the notification said lack of internal storage, my friend suggested me to root it and remove system apps, but how to root Huawei, any recommendation is appreciate." As one of the most popular smartphone brands, there are hundreds of millions of people are using Huawei devices around the world. But it is criticized that Huawei has built too many services on products. The only way to get rid of them and free up storage space is to root your Huawei phone. In this tutorial, we are going to focus on how to root Huawei without data loss.

Part 1

. Preparations to root Huawei Phones

Bear in mind that rooting Huawei is a pretty dangerous task, some preparations are necessary if you want to obtain root access privilege on your Huawei device successfully.

1. Back up your Huawei smartphone or tablet. Rooting will wipe up your device and cause data loss. To avoid such disaster, you should make a full backup for your device using Apeaksoft Android Data Extraction.

2. Full charge the battery. It takes a while to root Huawei. And any interruption may cause the process failed. So, you'd better charge the battery with at least 80% of power capacity.

3. Install and update Huawei drivers. The process needs a computer. You can download the necessary drivers from Huawei website. If you already have Huawei drivers on your PC, update it to the latest version.

4. Disable antivirus and firewall on your computer. Antivirus software may treat the Huawei rooting toolkit as malware and block it.

5. Learn how to unroot and how to restore Huawei device. If you need to make your device to go back to what it was, there are two options, unroot it or restore it to factory settings.

6. Enable USB Debugging mode. Turn on your phone, head to Settings-> Developer options and enable USB Debugging mode. When prompted, touch OK to confirm it.

Reading more: How to Root LG device.
Part 2

. How to root Huawei Honor safely

There are many toolkits that have the capacity to root Huawei Honor. We use Kingo Root as the example to show you to workflow.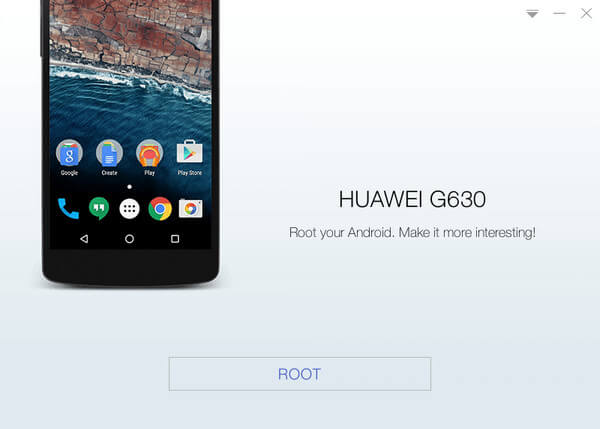 Step 1: Visit Huawei unlocking page in your browser, register a developer account, and then follow the onscreen guides to continue until you are ask the information of your Huawei device. Fill out the form based on your phone and hit Submit to get the 16-digit bootloader unlock password.
Step 2: Connect the Huawei device you want to root to your computer via a USB cable. As well as install Kingo Root for PC on your computer. Navigate to the folder titled Kingo Root, find and open the tools folder.
Step 3: Run a command prompt window as Administrator and execute the commands below one by one:
Adb devices, a serial number will show up if your Huawei is detected.
fastboot oem unlock [16-digit bootloader unlock password].
fasterboot reboot.
Step 4: After unlock bootloader for your Huawei device, run Kingo Root program from your desktop, as well as keep your device connected with your PC. When the Huawei rooting toolkit detects your phone, click on the Root button to begin breaking root access restriction.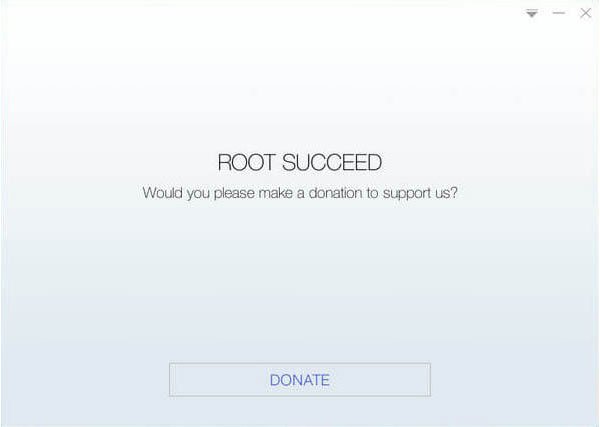 Step 5: After unlock bootloader for your Huawei device, run Kingo Root program from your desktop, as well as keep your device connected with your PC. When the Huawei rooting toolkit detects your phone, click on the Root button to begin breaking root access restriction.
Kingo Root will install Kingo SuperSU on your device by default after rooted, no matter you like it or not.
Reading more: Root Android with One Click Root.
Part 3

. How to extract data before rooting Huawei

As mentioned before, backup should be the starting point of rooting Huawei at any time. From this point, we recommended Apeaksoft Android Data Extraction. Its key features include:

1. It has the capacity to extract data from Huawei device and save to your computer easily.

2. If you want to keep all files and contents in original status and quality during backup, Android Data Extraction could meet your demands.

3. This Huawei backup tool uses the physical connection to extract data, so it is quicker and faster.

4. Another benefit is to back up Huawei without damaging existing data on your device.

5. It works on all data types: including contacts, call logs, SMS, MMS, photos, videos, music, documents, and more.

6. You do not need to worry about compatibility problem since it is available to all Huawei and Honor devices.

In a word, Android Data Extraction is the best option to extract data before rooting Huawei or Honor devices.
How to extract data before root Huawei
Step 1: Connect Huawei device to the best backup tool
Android Data Extraction offers two versions, one for Windows 10/8/8.1/7/XP and the other for Mac. Get the right one based on your operating system and install it on your computer. Hook up your Huawei device, such as Huawei Mate 9, to your computer via USB cord. Start the program and let it recognize your device. Then click the Start button to continue.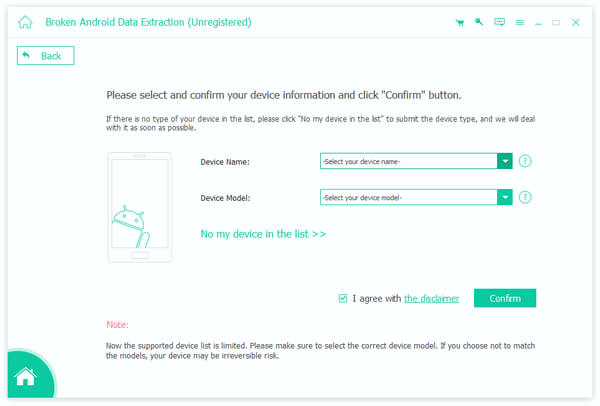 Step 2: Go to the Preview window
On the confirmation window, select your phone name and model from corresponding menus, and hit Confirm button to open the next window. Then put your phone to download mode following onscreen guide, and click Start to download firmware. When it completes, you will be presented the preview window.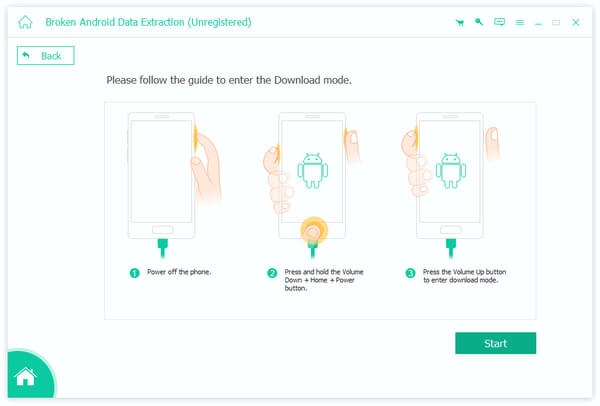 Step 3: Extract data from Huawei to computer before rooting Huawei
Focus on the left navigation bar and select a desired data type, for example Contacts. Then all contact names and phone numbers will pop up on right panel. Here you can select what you want to extract. Do the same thing in each data type. Finally, click on Recover button to back up your data. Then you can root Huawei without any concerns.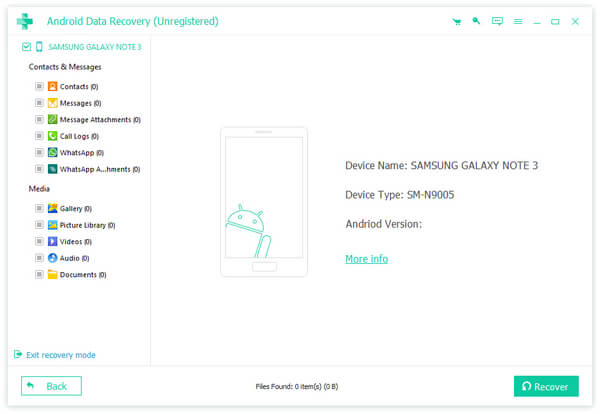 According to our testing, Android Data Extraction could extract all data from Huawei within a few seconds.
Learn more: Recover Deleted Files Android Unrooted.
Part 4

. FAQs About Rooting Huawei

Why can't I root my phone?

Different rooting systems apply to different versions of OS. If your device model does not match the rooting system, it will directly cause the operation to fail. In addition, some phones require you to put your phone into Recovery Mode to root.

What are the disadvantages of rooting Android phones?

When you root your phone, your phone's warranty will no longer be valid. This means that you will no longer be able to get compensation when something goes wrong with your phone's system. Your phone will also be exposed to malware and viruses, and you won't be able to enjoy the security you had before.

Does rooting make the phone faster?

Rooting itself won't speed up your phone or fix lagging issues. It simply allows you to do more with your device. These operations may make the device run faster, such as removing unnecessary default software.

How do I fix my slow Huawei phone?

If your phone is running slower, you can check if the network is too laggy to cause this. If the phone has too many applications running in the background, it can cause lagging. You can turn off the running programs and clear your phone's memory space. If none of these measures solve your problem, try resetting it to factory settings.

Is root and jailbreak the same thing?

Both are the same in the general sense of lifting some restrictions from your phone to enable more operations. Root is generally used to describe the operation of an Android phone, while the jailbreak is specific to the iPhone. The two differ in subtle ways.
Conclusion
In this tutorial, we have talked about how to root Huawei and Honor using an efficient approach. Firstly, you should read the preparation carefully. It can enhance the success rate of rooting Huawei devices. The most important preparation is to back up your device using Apeaksoft Android Data Extraction. Then you can feel free to root your smartphone or tablet with our step by step guides.