You can see many instructional videos in YouTube and other video-sharing platforms. Those videos are typical screencasts. You can teach online courses, share ideas and show how to use a program on screen by screencasts. You may wonder what is screencast and how to make a screencast by yourself. Well, just continue reading to get the complete answer of those two questions.

Part 1: What Is Screencast
Screencast is a type of digital screen recording of your computer. You can see what happens on the computer's screen and hear the synchronized audio narration. So you can regard a screencast as a video recording with audio. In many occasions, you need to record screen video with audio from browser, program, computer, microphone and more. It depends on your real needs.
Be aware that screencast is not the same as screenshot. They are totally different things. Screencast is a screen capture video or screen recording file. While screenshot is a still image only.
Part 2: How to Screencast on Windows and Mac
If you don't want to teach in front of groups over and over again, you can screen cast teaching videos or how-to videos. To record screen video, webcam and audio perfectly, you need Apeaksoft Screen Recorder. It is a simple and professional screencast software for desktop users. You can record any online video without lag. The built-in drawing panel is also powerful. Here're the main features of the screencast software for Windows and Mac.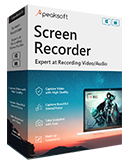 4,000,000+ Downloads
Make a screencast with full screen or customized screen size.
Capture any on-screen video/audio with original quality.
Add text, line, arrow, shape and other annotation tools with flexible size and color.
Save screencasts with a wide selection of output video format and quality options.
Share your screencast videos to YouTube, Facebook, Twitch and more directly.
Step 1 Free download and install Apeaksoft Screen Recorder. Launch the program. Click Video Recorder for Windows screencast. You can choose the same option for Mac screencast as well.

Step 2 Enable Display and set the screen capture area. Turn on Webcam if you want to record both desktop and your face in the same video. Then enable System Sound and Microphone to capture a screencast with audio.

Step 3 Click REC to record a video screencast. You can pause and resume recording without time limit. To add annotation to a screencast, click Edit to access those tools.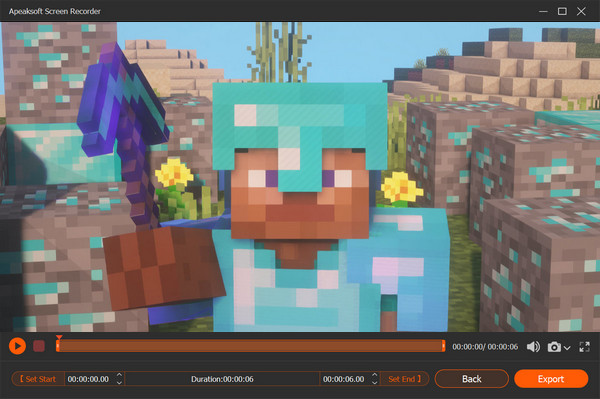 Step 4 A preview window pops up after recording, here you can preview and trim the screencast video. At last, click Save to download your screencast file.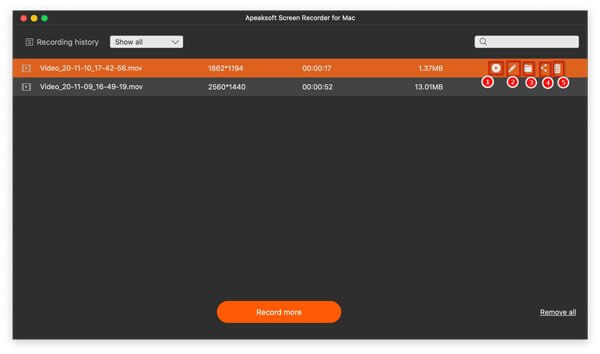 Part 3: How to Screencast Online for Free
There is also an online free screencast tool you can use, which is Apeaksoft Free Online Screen Recorder. Compared with the full version, many advanced features are not available. The hardware acceleration is also canceled. But if you want to quickly create a screencast video and audio, you can follow the steps below.
Step 1 Visit the official site of Apeaksoft Free Online Screen Recorder. Click Start Recording. Download a lightweight launcher as the on-screen instruction shows.
Step 2 Open the online screencast tool. Select the screen capture region by dragging. Enable or disable Webcam, System Audio or Microphone based on your need.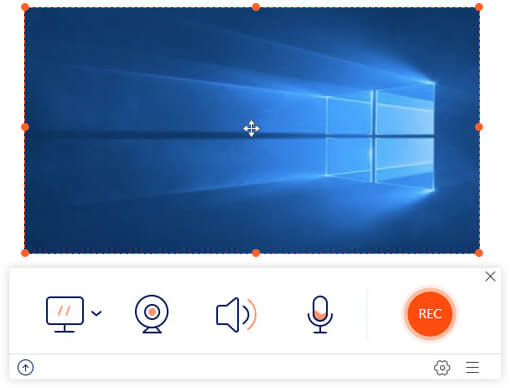 Step 3 Click the Record button to record a screencast online. When you choose the Stop button, it will stop recording and save the screencast directly.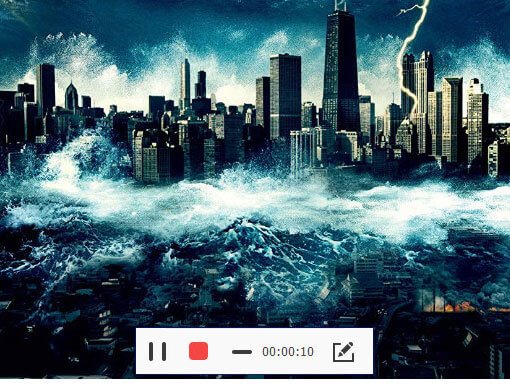 Part 4: FAQs of Screencast
How to Screencast on iPhone?
For iOS 11/12/13 users, you can use iOS screen recording to screencast on iPhone. But this screencast feature does not work for iOS 10 and earlier users. During this time, you can mirror iPhone to Mac or Windows or use an iOS emulator app to make screencasts.
How to Screencast to Roku?
You can screen mirror Android or Windows to Roku TV of online and offline videos. For instance, you can screen mirror YouTube video to Roku for a larger display screen. To make a screencast on Roku TV, you can use a desktop or online screen recorder mentioned above.
How to Screencast to TV?
It is also easy to mirror and screencast your phone to a smart TV. To record your casted content, you can use an Android screencast app. Or you can mirror Android phone to your computer to get more functions.
All in all, you can know the definition and instruction of screencast here. What is screencast? Actually, it is a screen recording video. You can use the above 2 screen recording tools to capture a screencast with ease. By the way, you can screen mirror iPhone or Android to your computer for a better screencast as well.