- "How do I access my audiobooks bought through iTunes?"
- "Where are audiobooks on my iPhone 14?"
- "Can anyone show me how to download free audiobooks on iTunes?"

Apple sells all audiobooks in the iBooks Store. If you are using an iOS device, you can open the iBook app to subscribe or listen to audiobooks. Well, you can enjoy Amazon Audible audiobooks too.
However, some users report that it is hard to find audiobooks in iTunes library. Well, if you have no idea how to manage iBooks audiobooks, you can get the satisfying solutions here. What's more, this article also shows sites that you can get free audiobooks. Just read and check.
Part 1. How to Buy, Download, Listen and Find Audiobooks on Your iPhone or iPad
From this section, you can access your audiobooks from the beginning. In another word, some frequently asked questions can be solved as well.
How to Buy Audiobooks on an iPhone
Step 1. Open the iBooks app on your iPhone.
Step 2. Tap "Top Charts" or "Features" on the bottom.
Step 3. Select your favorite audiobook.
Step 4. Choose the price and then select the "Buy Audiobook" option.
Step 5. Head to the "Purchased" section to find your bought audiobook.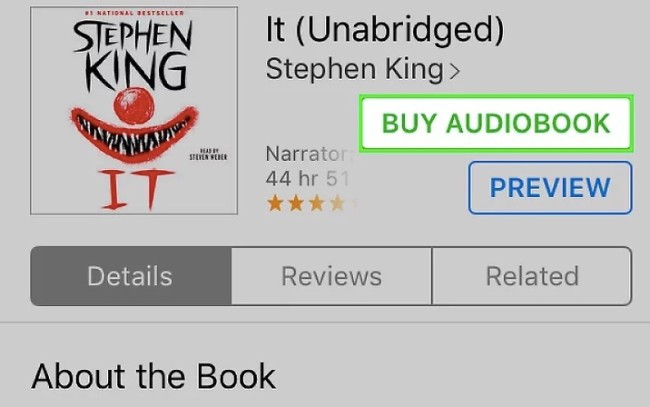 How to Download Audiobooks on an iPhone
Step 1. Run iBooks app on your iDevice.
Step 2. Locate "All Audiobooks" or "Recent Purchases" under the "Audiobooks" section.
Step 3. Tap the "Download" icon next to the title of your purchased audiobook.
Step 4. You can choose "All Books" followed by "Audiobooks" to find iTunes audiobooks on an iPhone.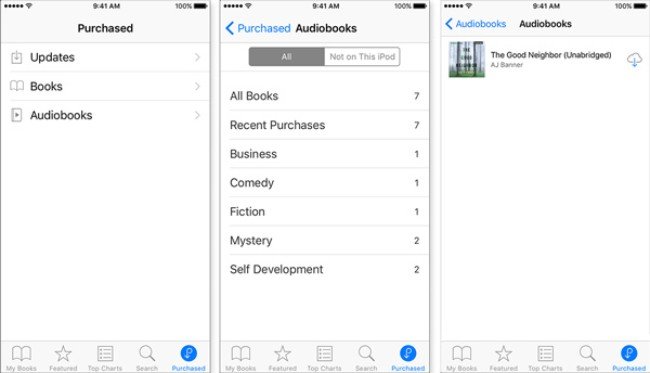 How to Listen to Audiobooks on an iPhone
Step 1. Launch the iBooks app.
Step 2. Choose the "My Books" option.
Step 3. Tap "Audiobooks" to find all downloaded audiobooks.
Step 4. Tap the title to play the audiobook.
Note: You can change the skip forward and skip back time in the "Settings" app manually. In addition, you can set a sleep timer for iPhone audiobooks.
For getting more free audiobooks on iPhone, check here.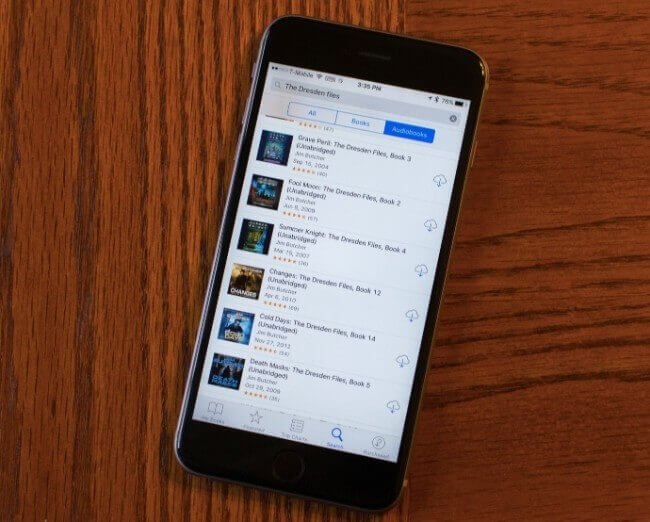 Where Are Audiobooks on Your iPhone
If you download audiobooks on your Apple smart phone directly, you can find audiobooks on iPhone iBooks app. As for those transferred audiobooks, you can head to your Music app. By default, those iPhone audiobooks will be under the "Albums" category in the "Music" app.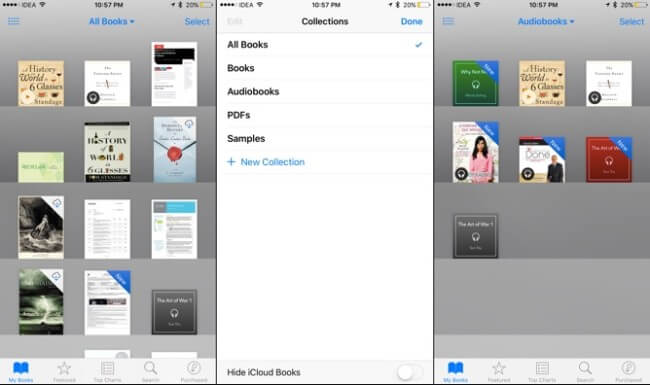 Part 2. Where to Download Free Audiobooks on an iPhone
Is there any method to download free audiobooks? Actually, you can get many free sites. There is no need to install any third-party app on your iOS device. You can visit the following sites to get free audiobooks for iPhone. To some degree, you can use these sites as your best free audio books app for iPhone and iPad.
1. Archive.org (Totally Free)
You can find other kinds of media files for free by using Archive.org. It is the collection of free videos, audios and images. Well, you can get over 15000 free audiobooks for iPhone. Most contents are released by self-publishing authors.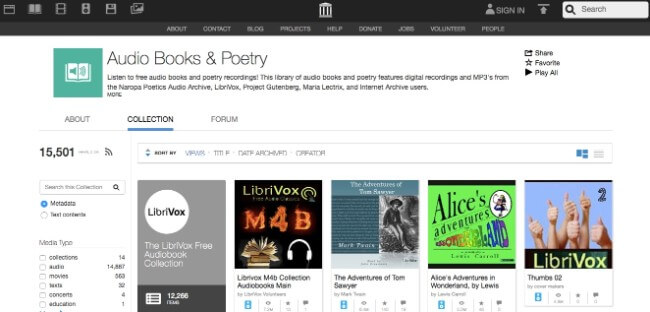 2. Audible.com (Free Trial)
If you are new to Amazon Audible site, you can enjoy its free trial for 30 days. Later, you need to subscribe to Audible audiobooks. Actually, it depends on your real demand.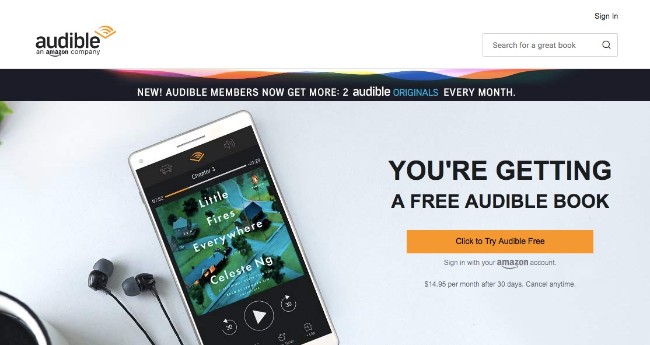 3. LibriVox (Totally Free)
It is a volunteer-powered site that offers public domain books reading by people all over the world. The current audiobooks are in 64 kbps or 128 kbps MP3 files. If you want to find classic audiobooks on iPhone in different languages, you can visit LibriVox for a try.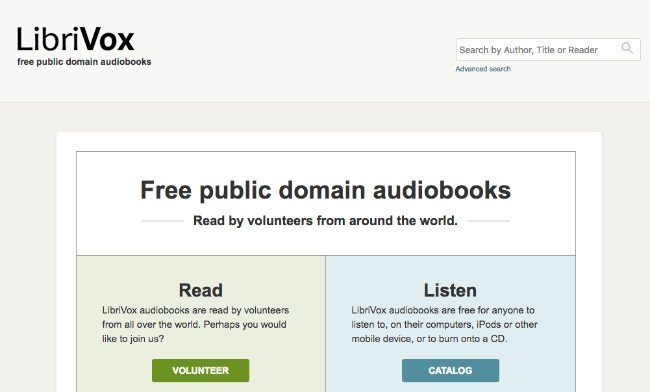 4. Lit2Go (Totally Free)
Teachers and students can find many classic literatures in Lit2Go. You may find that a long novel can be divided into several downloads separately. Thus, it is quite convenient to download free audiobooks.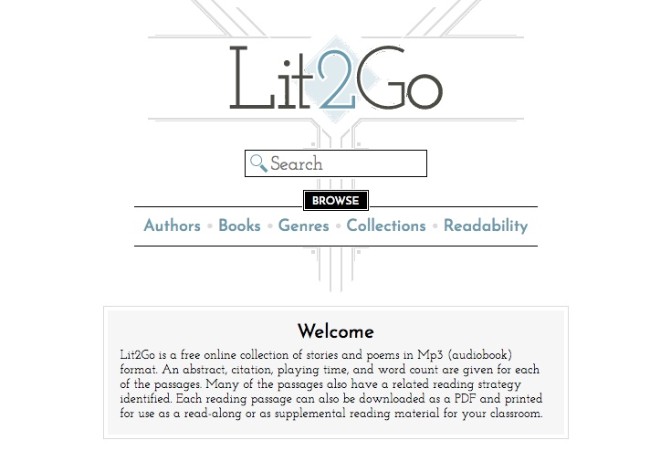 5. Loyal Books (Totally Free)
You can download free audiobooks as podcasts or MP3 files in Loyal Books. There are various public domain audiobooks in different languages. You may find that most titles are drawn from Project Gutenberg.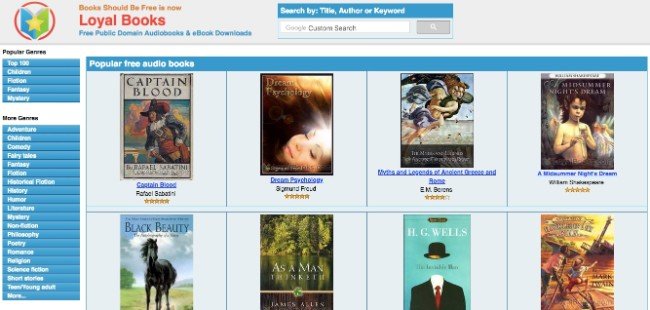 Recommendation: Best Way to Recover Lost or Deleted Audiobooks
What if you cannot find your downloaded audiobooks on your iPhone or iPad? To prevent unexpected data loss, you can free download Apeaksoft iOS Data Backup & Restore. This program allows users to backup and restore your iOS data selectively within few clicks.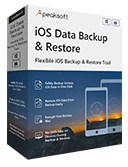 4,000,000+ Downloads
Backup the selected iOS data to your computer without overwriting.
Preview and restore any data safely and quickly.
Support all iOS devices including the latest iOS 16 version.
Offer a safe, clean and easy-to-use interface.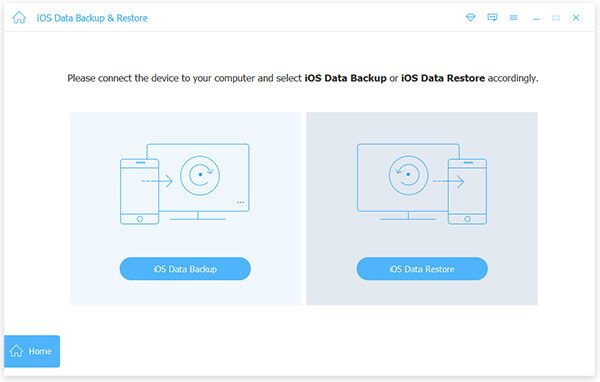 Now you can find audiobooks on your iPhone successfully. Even though you encounter some glitches, you can try above steps to solve the problem. Please share this article to your friends if it works.