Suppose you need to find a specific text message on your iPhone. It will be a disaster if you have lots of conversations. In fact, you can quickly locate the desired information and search text messages on your iPhone easily. You even do not need extra software or hardware since Apple has added the ability to iOS. Moreover, it is available for both messages sent over SMS and iMessage. Here is the how-to below.

How to Search Messages on iPhone
Part 1: How to Search Messages on iPhone
Bear in mind that you can only search for text on your iPhone within the Messages app or Spotlight. If you have deleted or cleared the conversations, you need to recover them before searching.
How to Search Messages in the Messages App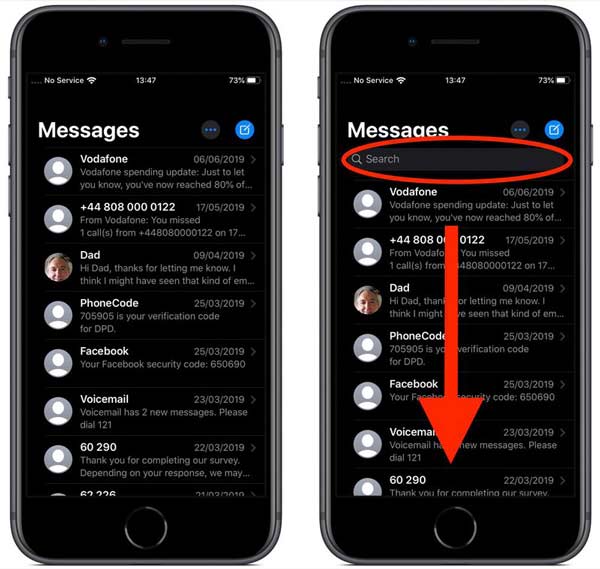 Step 1Run your Messages app, and navigate to the main screen.
Step 2Locate the Search bar on the top of the screen, and type in keywords for searching text messages on your iPhone. Then iOS will display the conversations that match your search. Tap See All if the short result does not include the desired message.
Step 3Next, tap the target conversation, and you will get the message directly. You can go back to the result by tapping the back arrow icon at any time.
How to Search for Text with Spotlight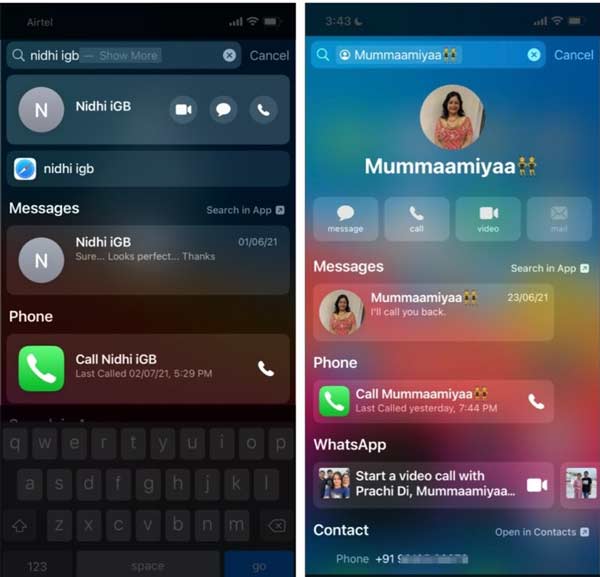 Step 1Go to your home screen if you intend to find a text message on your iPhone using Spotlight. Swipe downward from the middle of your screen with your finger.
Step 2Now, type what you'd like to find in the search bar, and you will be displayed the matched information from apps on your iOS device.
Step 3Scroll down until you find the conversation under MESSAGES. Tap the result and you will see the message in your Messages app.
Part 2: How to Search iPhone Messages with a Computer
As mentioned previously, the Messages app only allows you to search for text messages on your iPhone. What about searching for messages in WhatsApp or other apps? If you have a computer, the thing will become easy. Apeaksoft iPhone Transfer can help you quickly search for any messages on your iPhone.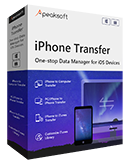 4,000,000+ Downloads
Search for messages on your iPhone with one click.
Available to all kinds of messages and conversations.
Back up important messages to your computer.
Offer a wide range of bonus tools.
How to Search Messages on Your iPhone Quickly
Step 1Connect your iPhone
When you need to search for messages on your iPhone, install the best message manager on your PC. Connect your iPhone to the same machine with a Lightning cable, and launch the software. It will detect your iOS device automatically.
Tip: For iOS 13 and later, enter your passcode to authorize the connection.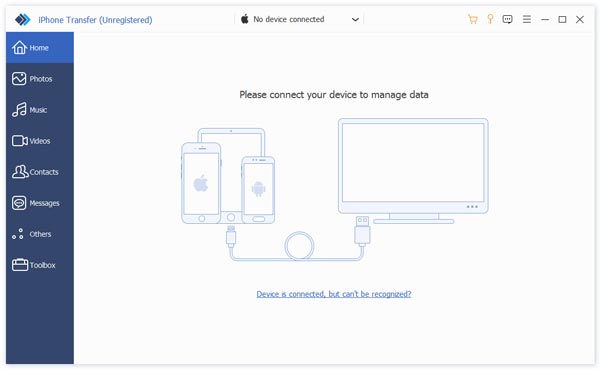 Step 2Search for messages on iPhone
Head to the Messages tab from the left sidebar. Then enter the keywords into the Search bar at the top right corner. A few seconds later, you will get all the matched messages and chats on your iPhone including WhatsApp and other message apps. You can read the messages immediately.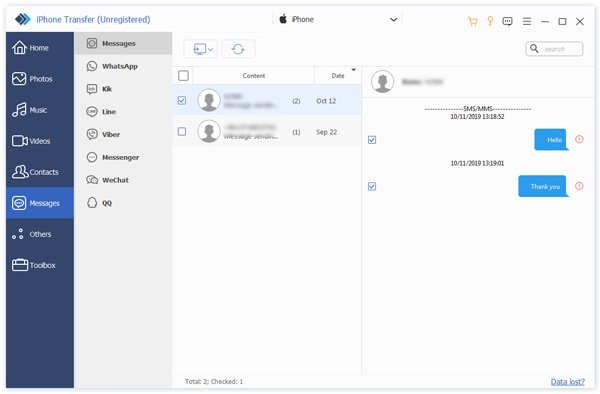 Step 3Back up messages
If you want to save the desired messages, tick the checkboxes next to them. Then click the PC icon at the top menu bar, and choose a format. The software allows you to back up the messages in CSV, HTML, or TXT files. When prompted, set the destination folder and filename.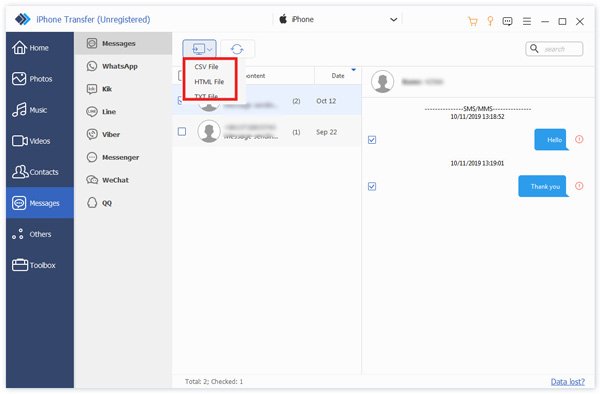 Note: After backup, you can read and search iPhone messages on your PC without your handset.
You May Also Be Interested:
How to Read & Backup & Search Facebook Messages
How to Delete Messages on iPhone
Part 3: FAQs on How to Search Messages on iPhone
Can you search for messages in iCloud on your iPhone?
If you have deleted the messages that are synced to iCloud on your iPhone, you cannot search them on your iOS device. Alternatively, you have to log in to your iCloud account from a browser or desktop client and view the messages.
How to search for text in Safari on iPhone?
Firstly, open a web page in your Safari browser. Then tap the search bar in the top right corner of the screen, type in the keywords that you are trying to find on the page, and you will get the search results.
Why I cannot search for messages on my iPhone?
If you cannot get the desired information in your Messages app, you can try to search for it with Spotlight. It will expand the scope of the search.
Conclusion
Reading our guide, you should find that it is not difficult to search text messages on an iPhone or iPad, although the built-in feature is pretty simple. Therefore, we also recommended a powerful way to search for the desired information, Apeaksoft iPhone Transfer. You can pick the best method according to your situation. More questions? Please feel free to write them down.