The iPhone silent mode is a convenient feature that helps block any disturbance during office hours. Except for pressing the volume down button to mute the notification sound, there is a little switch for you to turn on the silent mode for the iPhone easily. Moreover, you can manage to silence certain types of notifications like messages. Keep reading to see the full steps to silent notifications on iPhone for better concentration. Meanwhile, there are also some tips for learning about the silent mode or fixing your iPhone stuck in this mode.

How to Use iPhone Silent Mode
Part 1: What is iPhone Silent Mode
iPhone silent mode, as its name implies, can put your iPhone on silent and mute the notification sound. When you turn on the silent mode on the iPhone, you will not hear a sound from your messages, app alerts, or other notifications. But your iPhone can still receive or send information and play music. Under such circumstances, the silent mode helps build a quiet working/studying environment without internet distraction.
Part 2: How to Turn On/Off Silent Mode on iPhone
The little switch on the iPhone enables you to quickly turn notifications off and put your iPhone in silent mode. Move the switch on your iPhone to show the orange part, and turn on silent mode. You can see a silent bell icon if you unlock the iPhone while moving the switch. Then, how to turn off silent mode on iPhone? Reverse the step above and move the switch to hide the orange part.

Part 3: How to Silent Notifications on iPhone for Messages Alarm
The silent mode will silence all the notification sounds on your iPhone. But if you want to silence specific notifications, you must manually set it up on the iPhone. For example, how to silent messages on iPhone? To mute the Messages app only, here are the detailed steps.
Step 1 Go to Settings and tap Notifications. Then, find the Messages app and tap on it.
Step 2 Next, tap Sounds. On the next screen, choose None for the ALERT TONES of Messages.
Step 3 After that, your phone will make no sound or alerts for incoming messages.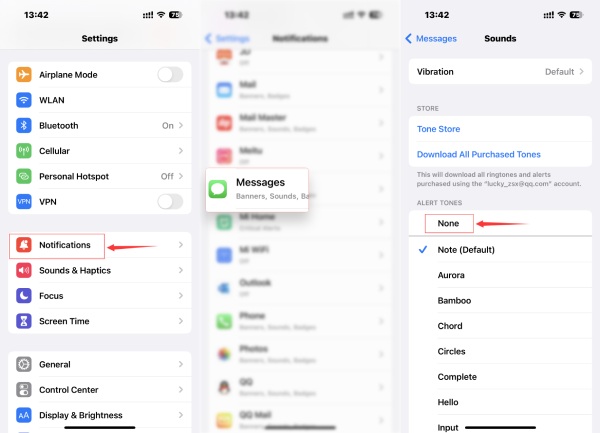 Extra Tip: How to Silent Messages on iPhone for a Specific Conversation
If you want to block messages in a certain group conversation on your iPhone but also wish to see the content after finishing your work, you can silence and mute the conversation in the Messages app.
Step 1 Go to the Messages app. Then, choose the conversation you wish to mute.
Step 2 Swipe it to the left and see the Mute button. Tap on it, and the conversation will not send notifications.
Step 3 You will receive no notifications from this message conversation.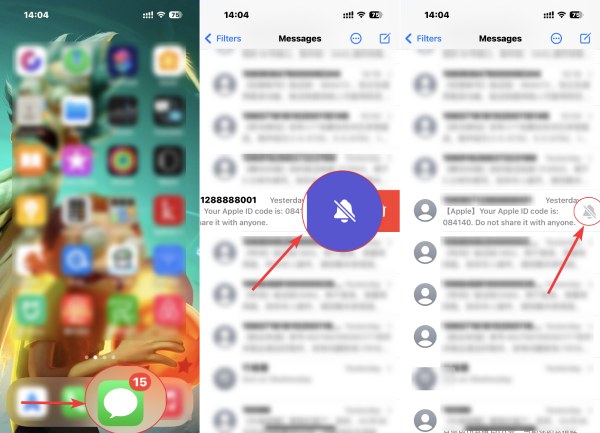 Part 4: iPhone Gets Stuck on Silent Mode [Fix]
iPhone silent switch sometimes might not work and can't turn off the silent mode. Then, your iPhone will be stuck in silent mode, and you might miss important messages because there is no sound, which can be disastrous. To quickly get rid of this iPhone silent mode, try and install the iOS System Recovery on your computer. This small program helps identify many iOS issues and recover them all effortlessly. All your iOS settings, data, and files are safe with this recovery, for there is no virus.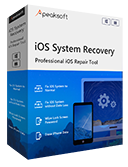 4,000,000+ Downloads
Recover deleted Facebook messages on iPhone and iPad.
Back up all types of iOS files including Facebook app data to PC/Mac.
Recover deleted iOS data from iOS device, iCloud backup, or iTunes backup.
Preview deleted Facebook messages on iPhone and then restore them selectively.
Step 1 After downloading the recovery on your computer, install and launch it. Connect the iPhone to your computer after launching the recovery. Then, on the main interface, click the iOS System Recovery option.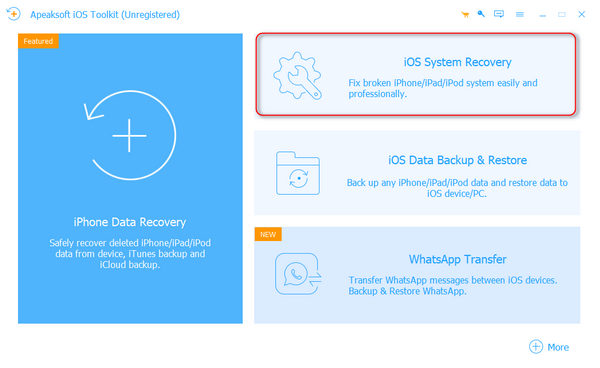 Step 2 Next, click the Start button to move on. You will see your iPhone information in the next window. To fix small iOS issues like getting rid of the silent mode, click the Fix button and choose Standard Mode for fixing.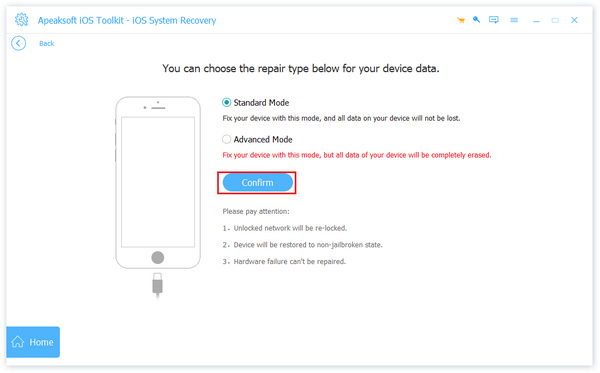 Step 3 Set up the correct firmware by selecting the right category, type, and model for your iPhone. And click the Get and Download button to acquire firmware for recovery. Click the Next button to start recovering.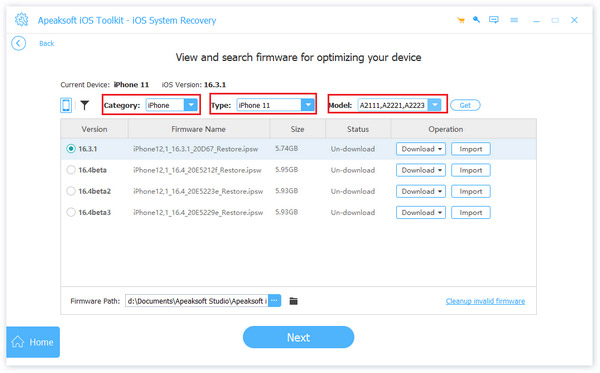 Part 5. FAQs of How Do You Unblock Someone on Facebook
Does the alarm sound when iPhone is on silent?
Yes, it does. The alarm you set will still sound even when your turn on the silent mode. Meanwhile, if you also enable the Do Not Disturb feature, the alarm sound will also work on your iPhone.
What is the biggest difference between Do Not Disturb and iPhone silent mode?
The silent mode on your iPhone silence all the calls, messages, and other notifications on the phone. And you can't customize the sound since the phone is silent. But, Do Not Disturb allows you to customize certain calls to come through and ring.
How to turn on silent mode on iPads without a silent switch?
You can open the Control Center on your iPad. Tap the ring bell icon to mute your iPad. If the icon turns red and has a line crossing over it, you have successfully muted the iPad.
Conclusion
With the small silent switch, you can put your iPhone in silent mode effortlessly and avoid any possible public embarrassment. Meanwhile, you can mute messages, calls, app alerts, and other notifications. If you want to hear sounds and notice important incoming calls, you can turn it off anytime you want with the switch.