Apart from default WhatsApp emotions, you can use stickers to convey more feelings. You can indeed use online sticker makers or offline sticker apps to create your stickers. Or you can save stickers sent by others during the conversation. No matter which method you choose, it is suggested to backup WhatsApp stickers and other conversations regularly. Moreover, you need to save stickers on WhatsApp before switching to a new iPhone or Android device.

Save Stickers on WhatsApp
Part 1: How to Save All Stickers on WhatsApp to PC/Mac/iPhone/Android
The best WhatsApp sticker save tool is Apeaksoft WhatsApp Transfer. You can backup and restore all kinds of WhatsApp files to your iPhone, Android, Windows, and Mac in minutes. You can migrate the current messages to your new device with ease. All your sent and received WhatsApp stickers are available on multiplatform. Besides, you can preview and manage WhatsApp stickers, messages, and attachments after saving here.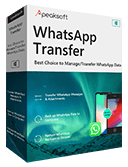 4,000,000+ Downloads
Save the stickers sent by others and your personalized stickers on WhatsApp.
Transfer WhatsApp stickers between the latest iOS 16 devices, Android, Windows PC, and Mac.
Backup and restore not only stickers but also chats, photos, videos, attachments, and other files within the WhatsApp app.
Export WhatsApp backup files in HTML or CSV formats.
Preview, manage and extract any WhatsApp sticker you like.
Keep the original files safe while restoring WhatsApp data.
Save WhatsApp Stickers to Another iPhone/Android
Step 1 Free download, install, and launch Apeaksoft WhatsApp Transfer. To save WhatsApp stickers in Gallery or elsewhere, choose WhatsApp Transfer on the lower right corner.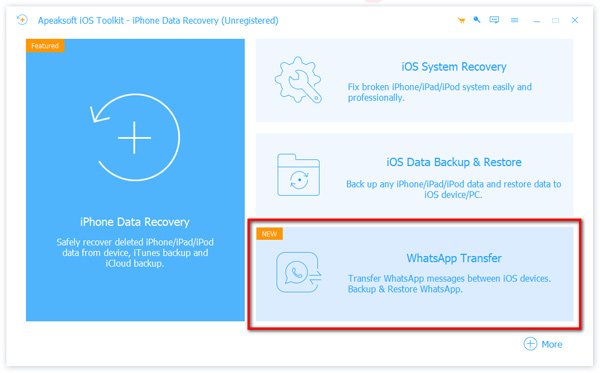 Step 2 To download WhatsApp stickers from your iPhone or Android to another device, choose the Device-to-device Transfer option.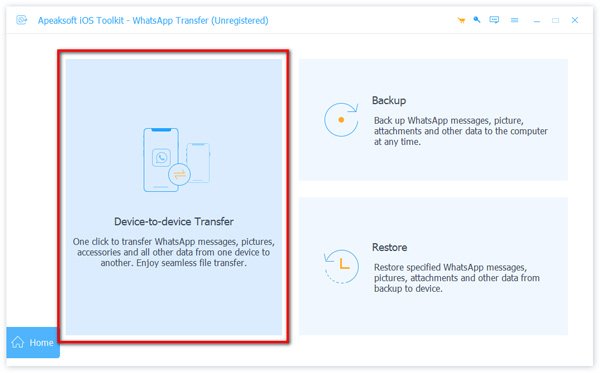 Step 3 Follow the on-screen instruction to plug two iDevices into your computer with USB cables. For iOS 7/8/9/10/11/12 devices, you need to tap Trust on your iPhone to move on. Later, go back to the computer and choose Next to proceed.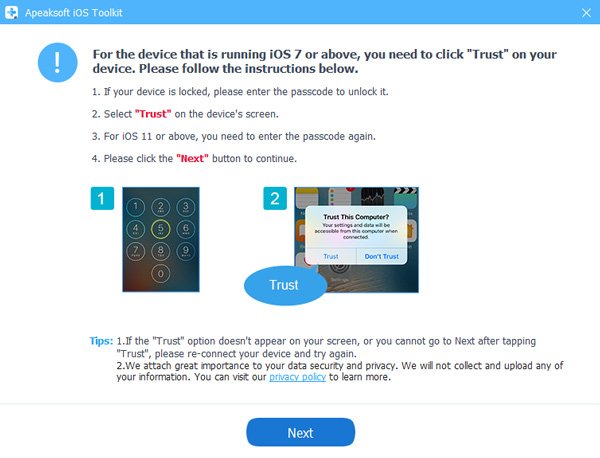 Step 4 Check the WhatsApp file transfer input and output devices. Later, click Start Transfer to transfer WhatsApp stickers to a new phone, including WhatsApp chat history, pictures, attachments, and more. Keep your devices connected until you send WhatsApp stickers to the other smartphone.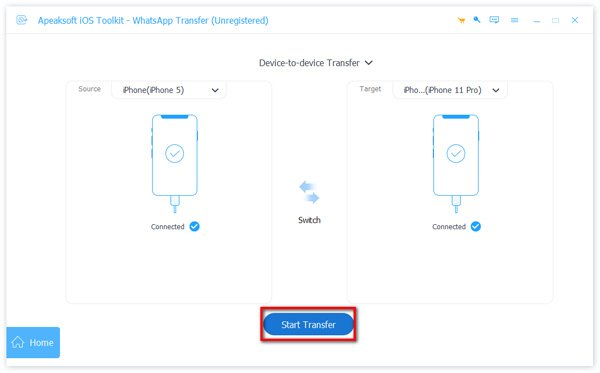 Save WhatsApp Stickers to Windows PC/Mac
Step 1 Launch the WhatsApp sticker download software after the installation. Choose WhatsApp Transfer on the home interface.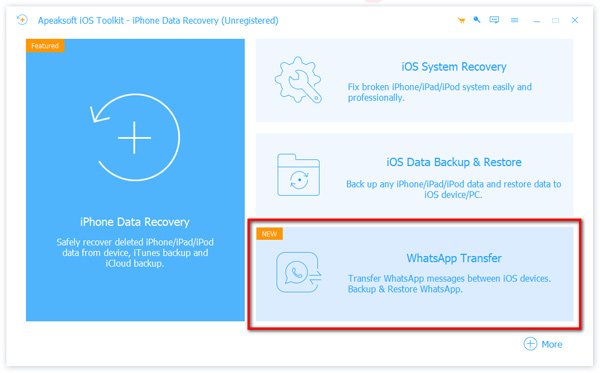 Step 2 To download WhatsApp stickers to your Windows or Mac computer for backup, select the Backup module.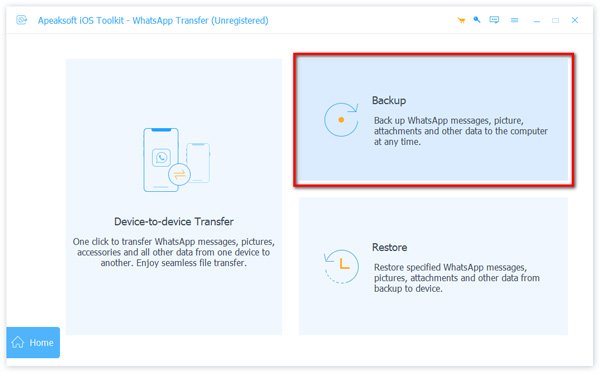 Step 3 Connect your iPhone or Android to the computer via a lightning USB cable.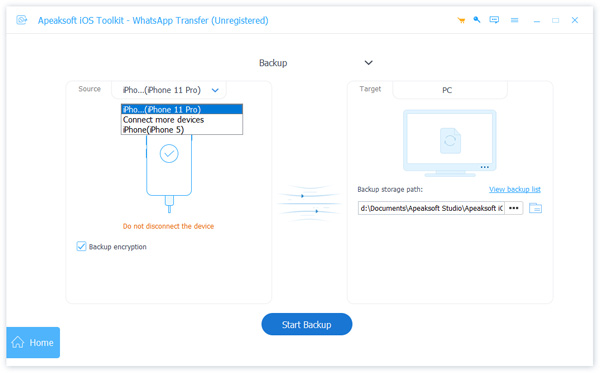 Step 4 Check before Backup encryption to set a password for your custom WhatsApp stickers and attachments if necessary. Moreover, you can click the three-dot More icon to change the destination folder. At last, click Start Backup to save stickers from the WhatsApp app to Windows PC or Mac.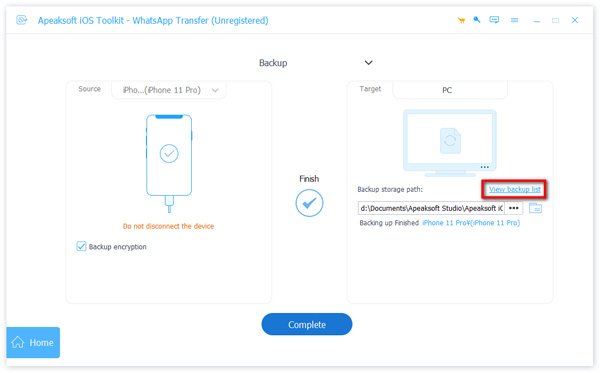 Part 2: How to Save A Sticker Sent by Others on WhatsApp
What to do if you want to save the sticker sent from an individual chat or group conversation? Is it necessary to turn to help to those WhatsApp transfer apps? During this time, you can do the following steps show to add stickers to the WhatsApp app on iPhone or Android directly.
Step 1 Go to the specific conversation, tap on the image or sticker you want to save.
Step 2 This image will enlarge on your display screen. Meanwhile, you can see popping-up options.
Step 3 Select Add to Favorites or Add followed by Download to save a sticker to favorites on the WhatsApp app.
Step 4 Go ahead to find your recently added sticker in the WhatsApp stickers gallery. You can find it in the first place of the favorites section.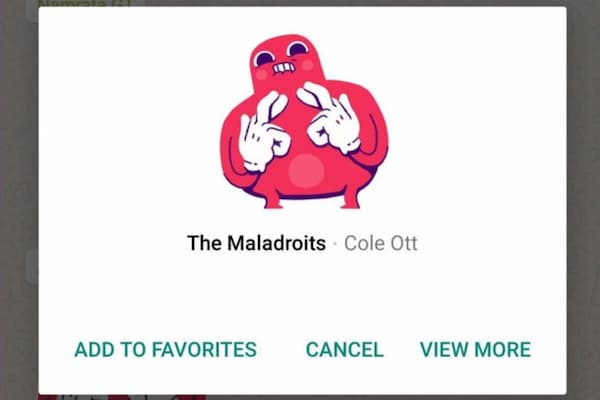 You may also want to know how to save photos from WhatsApp.
Part 3: FAQs of Saving Stickers on WhatsApp
How are WhatsApp stickers categorized?
Your downloaded stickers are categorized based on the emoji displayed on icons. You can tap the heart icon to view stickers within the WhatsApp app.
How to update WhatsApp sticker packs?
Find and tap the Add icon when you see a green dot. In the All Stickers section, choose Update next to the certain WhatsApp sticker pack. If you are prompted, tap Update to confirm the WhatsApp sticker update.
How to delete a sticker on WhatsApp?
If you want to unfavorite a sticker on WhatsApp, you can choose the Emoji icon. Select Stickers and then Favorites. Tap the hold that unwanted WhatsApp sticker. Later, you can remove this sticker from the WhatsApp app.
How to delete an entire sticker pack on WhatsApp?
Tap the Delete icon. Choose Delete to delete a sticker pack from WhatsApp.
That's all to save stickers on WhatsApp on iPhone and Android under all versions. You can collect all interesting stickers and images sent from others with ease. It does not matter if you want to switch from an old phone to a new one in different brands. All your WhatsApp stickers, conversations, attachments, and other files are available all the time. Just run Apeaksoft WhatsApp Transfer to send, backup, and restore all WhatsApp data with ease. If you still have questions about downloading WhatsApp stickers, you can feel free to contact us, or you can leave messages in the comments below.