What does bricked iPhone mean?
Actually, it does not mean you use a brick as your smart phone, but your iPhone is disabled like a brick, like stuck in Apple logo, loop boot, black screen, etc.
Reasons for bricked iPhone are all the same, while it is hard to pick the real solutions to unbrick your iPhone.
No worry, this article is just the one that gathers 3 real universal solutions to fix bricked iPhone.
Keep your patience and let's uncover the real fixes one by one.

Part 1: Pre-reading: Bricked iPhone (Why and what)
What does a bricked iPhone look like?
• There is only an Apple logo left on your non-responding screen, which indicates your iPhone stuck on Apple logo.
• iPhone gets stuck in boot loop.
• iPhone won't turn on but it is full charge.
• iPhone bricks microphone.
• iPhone get bricked and get error 53.
• iPhone units with third-party display.
• iPhone screen is black/white/red.
• iPhone is dead and no-responding to your any tap or voice order.
• And more.
You may feel it confused why your iPhone is bricked.
Actually, there are various causes of bricked iPhone. According to large amounts of reports, the followings are common reasons explain why would iPhone bricked.
• iOS 11.3 bugs on iPhone 7 and 7 Plus.
• Upgrade iPhone to unstable version of iOS.
• Run low storage due to heavy apps, music, videos, photos, etc.
• Firmware damage or malware attack.
• Others.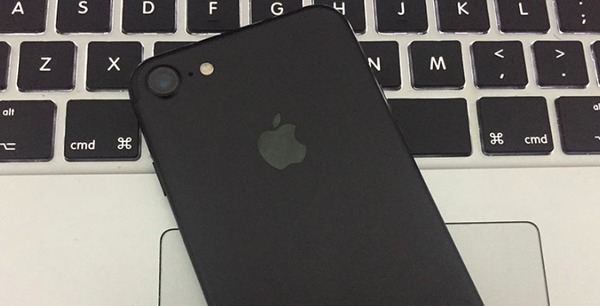 Anyway, having a bricked iPhone is a frustrating thing, especially when you need to use iPhone urgently.
In the following words, we will show you 3 easy ways to unbrick an iPhone safely.
Part 2: Fix Bricked iPhone with iOS System Recovery (Safe and easy)
Some people complain about iPhone 6 overheating and won't turn on and other different kinds of bricked iPhone problems.
Actually, Apeaksoft iOS System Recovery is the universal tool, which can fix all system errors without data loss including your bricked iPhone.
By putting iPhone into DFU mode or Recovery mode, iOS System Recovery can repair iOS system perfectly safely without data loss.
How to Fix a Bricked iPhone with iOS System Recovery (iOS 16 Supported)
Step 1. Open iOS System Recovery
Free download bricked iPhone fix software on your computer. Launch it and register with your email account. Tap "iOS System Recovery" to prepare to unbrick your iPhone.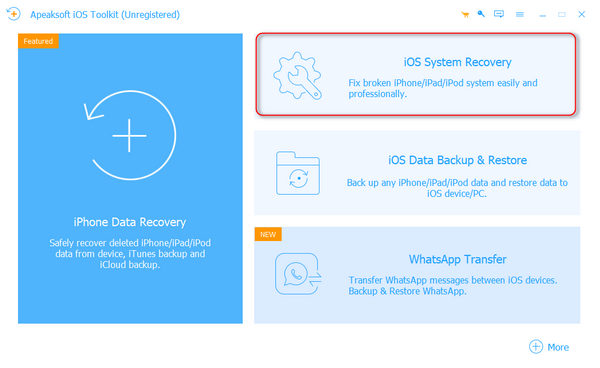 Step 2. Connect iPhone to computer
Connect iPhone to Mac or PC with a USB cable. Select the bricked state of your iPhone, and "Start" to proceed the next step.
In the pop-up window, you will find you are directed automatically to fix your iPhone in standard mode.
Be aware that If you choose Advanced mode, your iPhone will be restored to non-jailbroken state and updated to the latest iOS version automatically. Well, iOS System Recovery will relock your network again.
For running advanced mode, you had better back up iPhone data before doing that.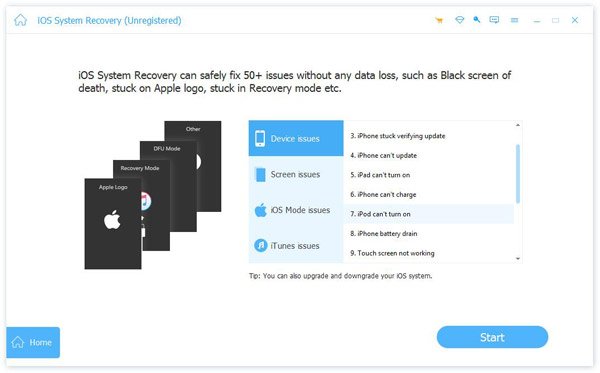 Step 3. Enter into DFU/Recovery mode
Press "Start" button and follow the on-screen instruction to put your iPhone into DFU mode or recovery mode. After that, iOS System Recovery can detect your iPhone information entirely.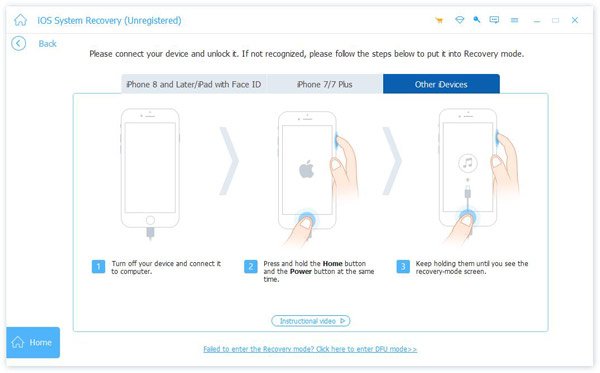 Step 4. Select iPhone model
Check the detected iPhone information to see if there is anything wrong, then correct it manually if necessary. Otherwise, your iOS model may be bricked during iOS system repairing.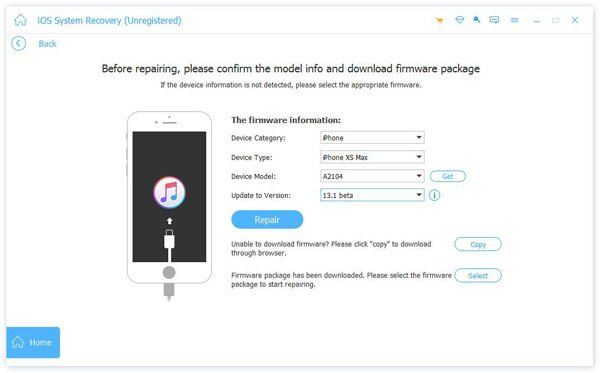 Step 5. Unbrick an iPhone
After everything has been done, tap "Repair" button to start downloading firmware and fixing a bricked iPhone safely and professionally.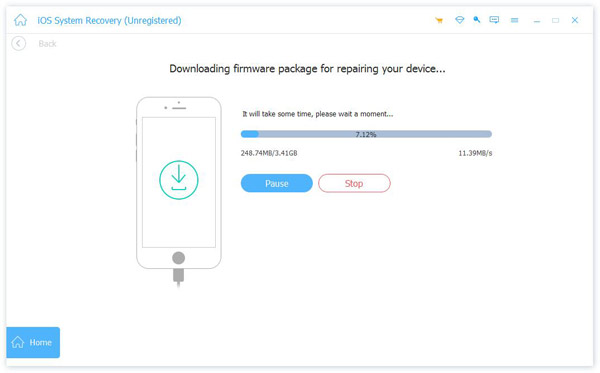 As a result, iOS System Recovery can help you repair iOS system errors and unlock a bricked iPhone, iPad and iPod Touch without technical skills required.
Part 3: Hard Reset iPhone to Fix Bricked iPhone
Hard reset, also named as force restart, can be your first attempt to unbrick an iPhone before you use the above tool.
In most cases, performing a hard reset can solve app crashes and other iPhone system errors automatically. You will not lose any iOS data during iPhone hard resetting, even though it may damage the firmware of your Apple device.
But if you are OK with this risk, then you can learn methods below of how to fix a bricked iPhone without restoring.
For iPhone 6s/6/5s/5c/5/4 and earlier:
Hold and press Wake/Sleep button and Home button together at least 10 seconds, do not release them until the Apple logo appears. Then restart your iPhone to see if it is still bricked or not.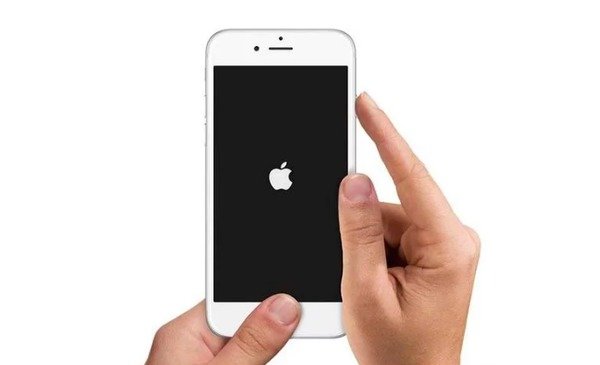 For iPhone 7 and iPhone 7 Plus:
Long press Power button and Home button simultaneously. When you see the Apple logo again, you can restart iPhone 7/7 Plus and fix it back to the normal state.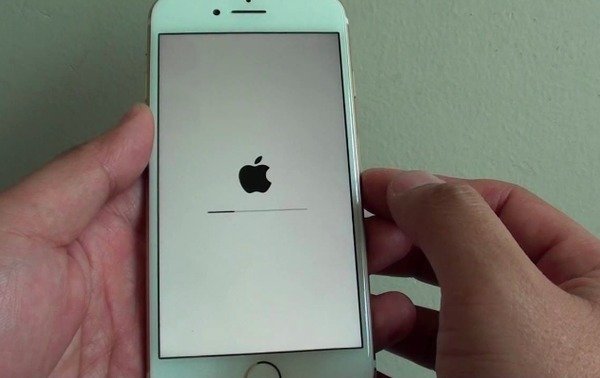 For iPhone 14/13/12/11/XS Max/XS/XR/X/8 Plus/8:
Press and release Volume Up button and Volume Down button in order. Then press and hold Side button to hard reset iPhone X/8 Plus/8.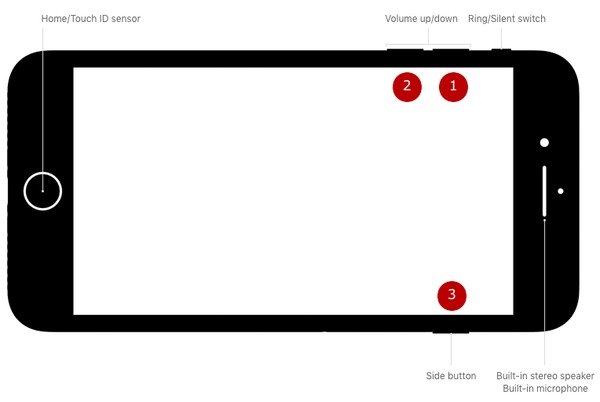 This way can work for some easy iPhone problems, which is not related with iPhone system error. If your iPhone is bricked due to more complicated causes, you had better try iOS System Recovery.
Part 4: Fix Bricked iPhone by Restoring with iTunes
If you have backed up iPhone data with iTunes before, you can restore a bricked iPhone using iTunes backup files, even though you may suffer data loss due to iTunes limitations. Anyway, your bricked iPhone can go back to work, right? So follow steps below to fix a bricked iPhone by restoring with iTunes.
Step 1. Connect iPhone to iTunes
Update iTunes to the latest version before restoring.
Then connect iPhone to a trusted computer using a lightning USB cable and iTunes will recognize iPhone automatically. (iTunes won't recognize iPhone?)
If you use a new computer, then you need to confirm and trust this computer first.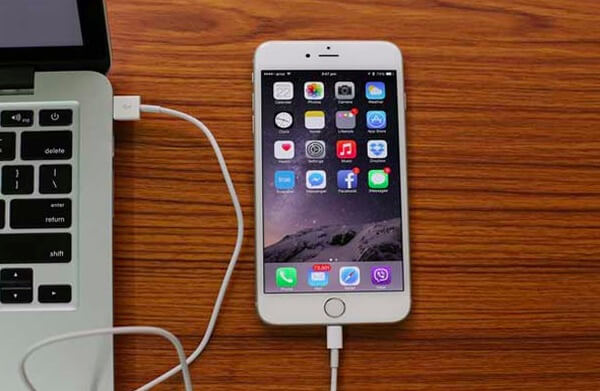 Step 2. Restore and unbrick iPhone with iTunes
After iTunes has detected your Apple device, choose your iPhone icon and then go to the "Summary" section. You can see basic information of your iOS device. Click "Restore Backup" button under the "Backups" menu.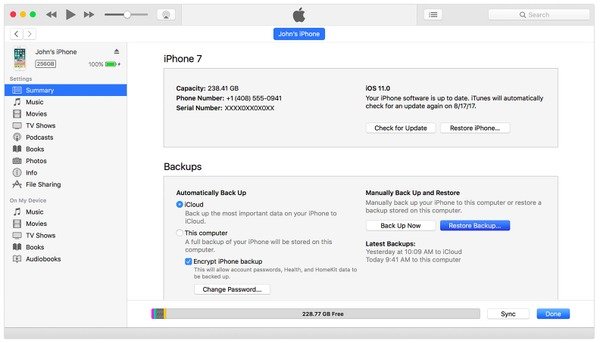 Then you can pick up the most relevant iTunes backup according to the Date and size. Press "Restore" to start restoring and fixing your bricked iPhone.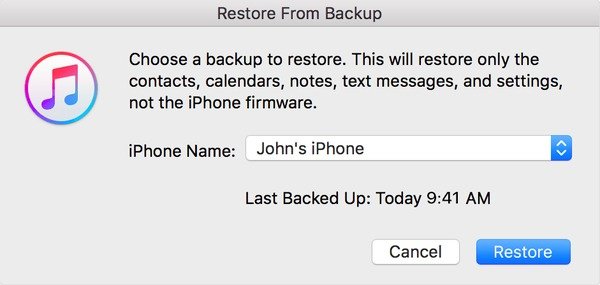 Note
Restoring iPhone with iTunes will wipe out your existing data and replace data with the restored iTunes backup.
If you do not want lose any data, just try to download iPhone files from valid iCloud backup after you fix your bricked iPhone.
That's all for how to unbrick iPhone and fix it back to the normal state. Force restart is the option you can select when bricked iPhone is frozen for simple reasons; restoring iTunes is always the good solution when youe iOS system is problematic. But the first way is the best, because you are able to fix iPhone with the unversal software, iOS System Recovery.
If you have any problem of bricked iPhone, feel free to contact us.
We are glad to help you fix a bricked iPhone any time you need.