What is the best DAT player? Are DAT tapes reliable? How to play DAT files on computer?
DAT is a VCD Video file encoded in the MPEG-1 or MPEG-2 format. It is mainly designed for video playback from a VCD optical disc. DAT was created by Sony, JVC, Philips and Matsushita in 1993. It is the first format used to distribute movies on standard 120mm optical discs.
But you should know that, both DAT and VCD are no longer popular and commonly-used. So nowadays, lots of users don't know DAT, let alone how to open a DAT file.
DAT Player
This post likes to introduce you with 5 best DAT players. You can learn key features of each DAT file player and then select your preferred one to play DAT on your computer.
Part 1. DAT File Player for Windows PC and Mac - Apeaksoft Blu-ray Player
To play DAT files on your computer, you can rely on some third-party DAT file player like Apeaksoft Blu-ray Player. It can play any DAT files on your Windows PC and Mac with high quality. Moreover, it can work as a Blu-ray/DVD disc, folder, ISO file and media file playing tool. This all-featured player can help you play almost all video and audio files with ease.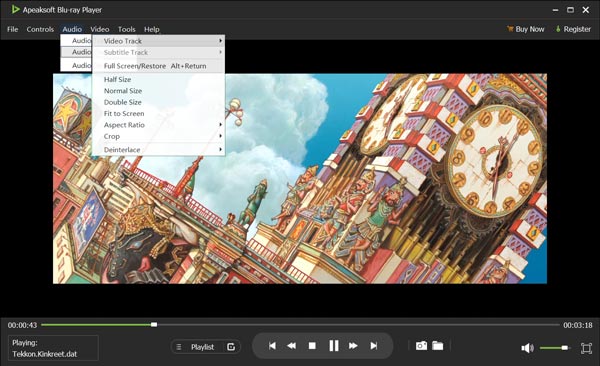 This Blu-ray Player is not a totally free Blu-ray, DVD, or media files player. But it enables you to play DAT files free. You don't need to pay for the DAT playing feature. Just open this player, load your DAT file, and it will be automatically played. You are given all control of the DAT playing. What's more, you can custom various video and audio settings and take screenshots according to your need.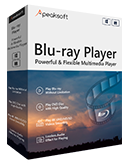 4,000,000+ Downloads
Play any DAT files on Windows PC and Mac with high quality.
Support all popular video/audio formats like DAT, MP4, MOV, AVI, FLV, MP3, and more.
Play DAT and other files from VCD, DVD, and Blu-ray smoothly.
Support NVIDIA hardware acceleration, DTS-HD Master Audio, Dolby TruHD, Apple Lossless Audio Codec, and more.
Part 2. Free DAT File Player - Windows Media Player
Windows Media Player is the default video and audio playing software for Windows PC users. It can work as a free DAT player to open DAT files on your computer. It is pr-installed in Windows system. If you are using a Mac, you can download Windows Media Components for QuickTime to open DAT files.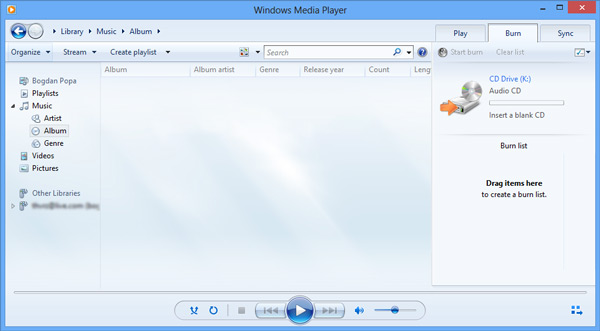 Before you play a DAT file with Windows Media Player, you should copy the DAT file from VCD and then store it on computer. Then you can right click on your DAT file, and then select Windows Media Player to open it. Otherwise, you cannot play DAT files on Windows Media Player. (More solutions to fix Windows Media Player not working.)
Part 3. Open-source DAT File Player - VLC Media Player
VLC Media Player is one of the most popular third-party players. It can support the playback of most video and audio formats including DAT, MP4, FLV, AVI, WAV, MP3, and more. Also, it can help you play DVD and VCD discs.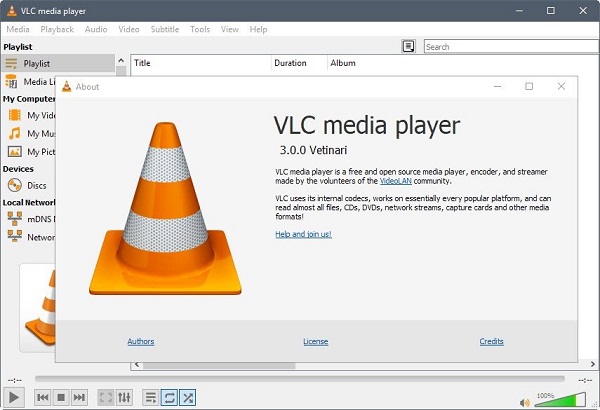 As a free and open-source DAT file player, VLC is compatible with Windows, macOS and Linux. You can easily install VLC from its official site and then play your DAT files.
Part 4. Free DAT Player - MediaPlayerLite DAT Player
MediaPlayerLite DAT Player is a free and open-source player that based on the Media Player Classic - Home Theatre. It is mainly designed to play DAT files on Windows XP, Vista and Windows 7 PC, without the need of DAT codec packs. You can't use this free DAT file player on a Mac. Through our test, you can directly click on the download button to install a suitable DAT player version for Windows 10.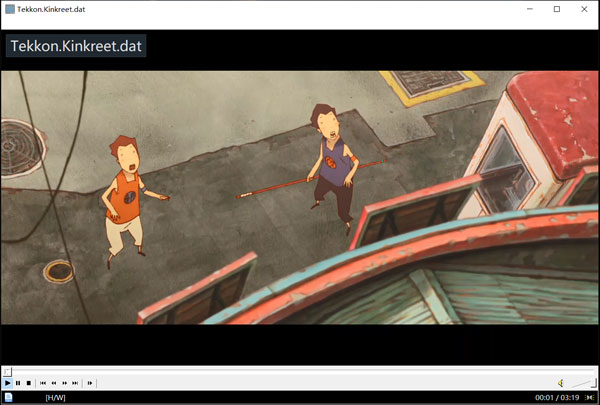 Besides DAT, MediaPlayerLite supports many frequently-used formats including WAV, WMA, MP3, OGG, MP4, MOV, WMA, WMV, AVI, CDA, JPEG, JPG, GIF, PNG, BMP, and more. It can also play VCD, SVCD and DVD.
Part 5. DAT Tape Player for Sale
If you want to play DAT tapes, you can rely on some (Digital Audio Tape) DAT player device from Sony, JVC, or Philips. Some old DAT tape players can still be found on eBay and Amazon. But we have to remind you that, purchasing a DAT tape player device is no longer a good choice. You can choose to convert DAT to a digital file and then play it on your computer.

Part 6. FAQs of DAT File Player
Question 1. Can I convert DAT to MP4?
Yes. Some DAT converting tools offered on the market can help you extract digital file like MP4 from DAT VCD. You can use the powerful Video Converter Ultimate to convert DAT to MP4 without quality loss.
Question 2. What does DAT stand for in audio?
DAT stands for Digital Audio Tape in audio. It was a signal recording and playback medium which introduced by Sony in 1987.
Question 3. Are DAT recorders still used?
DAT was once considered the best medium for both live taping and studio backup. However, we have to admit that, it is abandoned by new recording technology. Its low cost and high quality of hard disk recording have made the DAT nearly obsolete. Nowadays, only few tapers and studios still use the DAT format.
Conclusion
This post shares 5 DAT file players to play DAT files. You can choose any one from them to open your DAT with ease. Again, we don't suggest you buying a DAT tape player device.