How to acquire video in 4K? You may hear 4K quality previously, which is one of the most excellent resolutions? There are also quite a lot of 4K screen recorders among the application market. However, some of them are fraud, some are full of ads and spyware. Get a professional 4K recorder should be of great vital.

If you are unable to find the best way for 4K screen capturing tool, you have come to the right place. This article is going to carry out an objective evaluation about the top 4K video recorders, including hardware and software both. Now read this post and go to select the one you are most interested.
Part 1

: 2 Best 4K Recorder Software for Desktop
Top 1: 4K Video Recorder: Apeaksoft Screen Recorder (highly recommended)
If you are looking for the best 4K screen recorder for your computer, Apeaksoft Screen Recorder should be your best choice.
Apeaksoft Screen Recorder is a powerful yet easy screen record tool. It offers a multiply of solutions to help you capture game video, grab online movies, record webcam videos or take screenshots with high 4K quality on your windows, which is quite different from those 4K external cameras. To sum up, Apeaksoft Screen Recorder deserves you to have a try.
Key features of this powerful 4K video recorder:
Record almost all the screen activities on your computer with 4K quality, such as online games, learning course, Skype calls and etc.
Keep the webcam videos directly on the computer, even allow you to chat with friends when the videos are recording.
Support MP4, WMV, and many other popular video formats, and then play the 4k videos on most players or share to the Internet easily.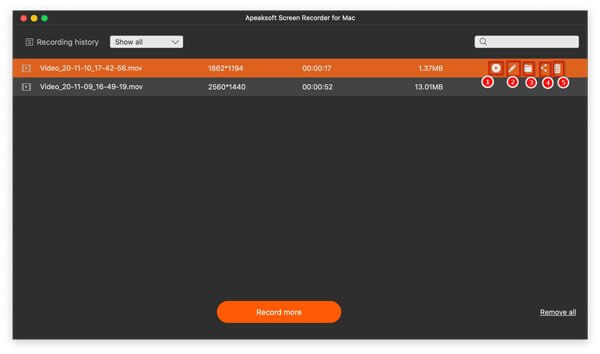 Top 3: 4K Video Recorder: Bandicam
Bandicam, developed by Bandisoft Company, is also a wonderful 4K screen capture program. This 4K screen recorder, similar to Filmora Scrn, offers an easy to use interface but high quality result to help you record high-definition 4K videos. In addition, its simple settings will bring much benefit to users, especially the beginners.
Key Features:
Record screen together with external video devices in 4k video quality.
Feature in fast recording speeds and compression rates.
The YouTube presets can change the resolution and optimize the captured YouTube video.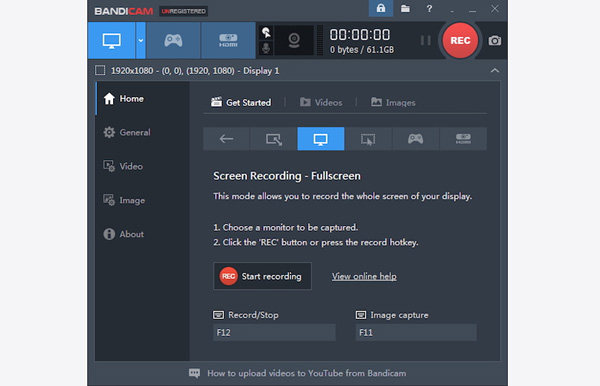 Don't Miss: Top 10 Screen Recorders for Mac.
Part 2

: Top 3 4K Recorder Hardware
Top 1: 4K Recorder hardware: Blackmagic Design Production Camera 4K
Blackmagic Design Production Camera 4K comes with a super 35mm sized image sensor with a global shutter as well as a Canon EF lens mount. With such wonderful features, this 4K recorder is able to record Ultra HD 4K and 1080P videos. What's more, this camera remains the delicately elaborate outlook and machined aluminum chassis of the original Blackmagic Cinema Camera.
Key Features:
Allow you to playback the video directly from the camera, insert the disk to any computer, and edit the video straightly from the disc.
The 12 stops of dynamic enables you to create in post-production, such as add the shadows or highlights.
Adopts the 10 bit Apple ProRes 422 family of codecs, and the visually lossless, compressed 12-bit CinemaDNG RAW at 4000x2160 resolution.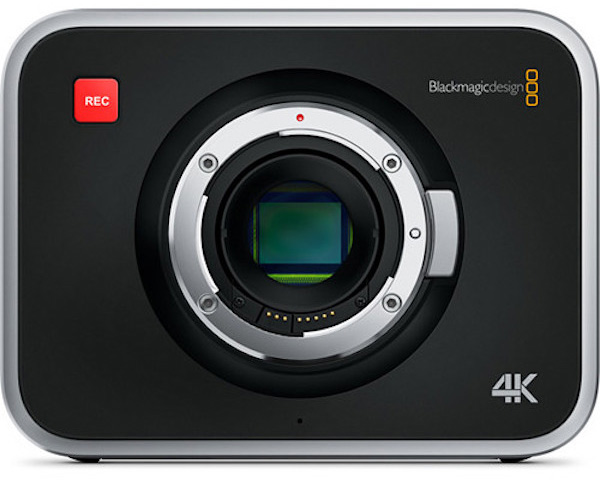 Top 2: 4K Recorder hardware: Video Devices PIX-E7
Compact and powerful, is the best description of the 4K screen recorder – Video Devices PIX-E7. This recording video monitor enables to record 4K video over HDMI and 6G-SDI to SpeedDrive SSDs. The latest vision of Video Devices PIX-E7 also adopts the ability to record both an edit-ready 4K ProRes file (such as MOV) to the SpeedDrive and 1080p H.264 file (such as MP4) to an SD card at the same.
Key Features:
Design a high resolution LCD touch screen to show scopes clearly and carry out accurate punch-ins for focus verification.
Record audio from the digital video connections with pro-audio functions, and expand its pro-audio capabilities.
Equipped with powerful Sony L-mount batteries.
Switch recording mode seamlessly and will not cause a shutdown.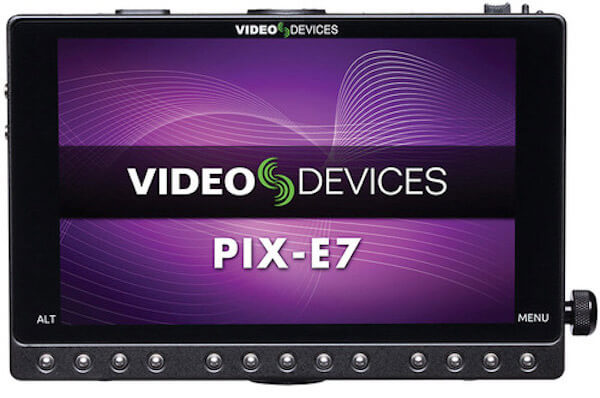 Top 3: 4K Recorder hardware: Panasonic DMC-GH4
The full name of Video Devices PIX-E7 is Panasonic Lumix DMC-GH4 Mirrorless Micro Four Thirds Digital Camera. It is a hybrid 4K video recorder in the true sense, which is designed for both professional photo and video shoot. The quality of video filmed by Panasonic DMC-GH4 is far better than the quality of video filmed by many other video cameras. To sum up, Panasonic DMC-GH4 may be a nice choice if you are a veteran photographer.
Key Features:
Come with a 16.05-megapixel digital live MOS sensor and a 4-CPU Venus Engine, to capture high-resolution JPEG and RAW formats.
Come with a built-in Wi-Fi with NFC technology, in-camera creative controls, and a high-speed 49-point autofocus.
Export and save the recorded 4K video with a wide rang of formats, including AVCHD, AVCHD, MOV and MP4 formats.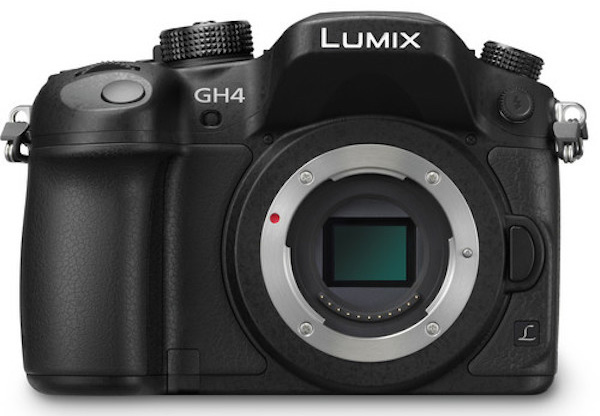 Part 3: FAQs of 4K Recorder
What is 4K recorder?
The 4K recorders applies a 10-bit ProRes 422 compressed codec for recording UHD 4K videos.
Should I record in 4K or 1080p on iPhone?
If you prefer to record a video with super resolution and don't care about the large file size, you can choose to record in 4K on your iPhone.
Does iPhone 13 shoot in 4K?
Yes, the new iPhone 13 Pro and Pro Max models support 4K ProRes video recording,
Conclusion
There is no denying that 4K recording has gained fast growth in recent years. And these 4K video recorders mentioned above require a high configuration of your device. A low configuration will not support you to record the screen in 4K quality via 4K recorders. Above is all the content about the best 5 4K screen record tools. Hope you guys will like this instruction, and share it to your social websites with your friends.