Camtasia is one popular and all-featured screen recorder which can help you capture computer screen with high quality. But you have to admit that, Camtasia is a really premium product. Surely you don't want to pay $249 for the screen recording software. So there are lots of users searching for the Camtasia free alternatives on the internet. Are you one of them?
In fact, there are a large number of screen recorders including some free ones offered on the internet can help you record video and audio file with ease. Considering your need, we make a list of 5 best Camtasia alternatives for you to choose from. You can get basic features of each Camtasia alternative and then select your preferred one to capture your computer screen.

NO.1 Best Camtasia Alternative for Windows/Mac - Screen Recorder
At the first part, we like to show you the best Camtasia alternative, Apeaksoft Screen Recorder. It has the capability to capture computer screen and webcam video with exactly original quality. This Camtasia alternative even allows you to capture 4K UHD and 1080p/720p HD videos. Actually, compared with Camtasia, this screen recorder can give you better screen recording experience.
Screen Recorder - Best Camtasia Alternative
Easy capture video and audio on computer with high quality.
Record computer screen, webcam, phone screen, and game.
Support noise reduction for audio recording to create a high-quality audio output.
Real-time editing while recording to zoom in, make drawings, add images/elements, anotations, and more.
Save recording in any popular video format like MP4, MOV, AVI, FLV, and more.
Download for Win
Download for Mac
How to use the Camtasia alternative:
Step 1 First, you need to free download it on your computer by double-clicking on the download button above. Then follow the instructions to install and launch it. When you enter the main interface, you are offered 3 options, "Video Recorder", "Audio Recorder", "Game Recorder" and "More recorder tools". Here you should choose the "Video Recorder" feature.

Step 2 You can record video with full screen, or custom window according to your need. What's more, you can choose to capture audio from system audio, microphone or both.

Step 3 Click "REC" button to start the screen recording on your computer. The hotkeys feature ensures you get full control of the recording process. While the screen capture process, you are allowed to make drawing, add annotations/text/callout, or add powful effect with ease.

Step 4 After recording, you can preview and edit the captured video. Click the "Save" button when you are satisfied with the recording result.
This Camtsia replacement tool is regarded as the best one, because it possess all the features of Camtasia, and it is easier to use than Camtasia.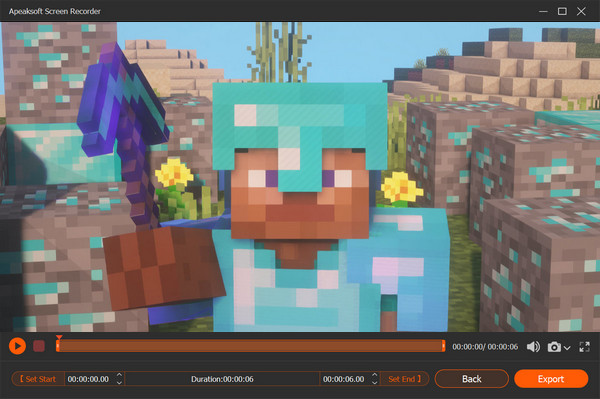 NO.2 Camtasia Freeware Alternative - Open Broadcaster Software
Open Broadcaster Software is one of the most popular screen recording software which can work as a great alternative to Camtasia. It is the free and open-source video recording and live streaming software. This Camtasia free alternative enables you to capture screen with entire screen or selected area based on your need.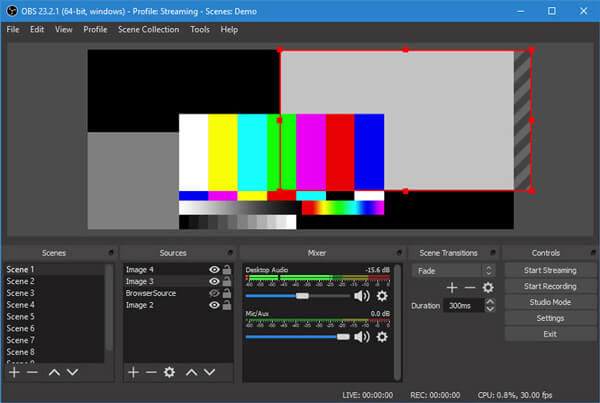 Similar to Camtasia, OBS also carries some basic editing functions for you to custom the captured file. What's more, it is designed with one Intuitive audio mixer feature and offers several noise filters like noise gate, noise suppression, and gain. This free Camtasia alternative is compatible with Windows 10/8/7 PC, Mac and Linux.
NO.3 Camtasia Freeware Alternative for Mac - QuickTime Player
QuickTime Player is the default media player and video audio recorder for Mac users. If you are using a Mac, QuickTime Player will be definitely the best Camtasia alternative. It can give you a high-quality and stable screen recording on Mac. This free Camtasia alternative allows you to record 4K and 1080p/720p HD video smoothly. Moreover, it allows you to save the captured video in MP4 format. It's quite convenient for the playback on other devices.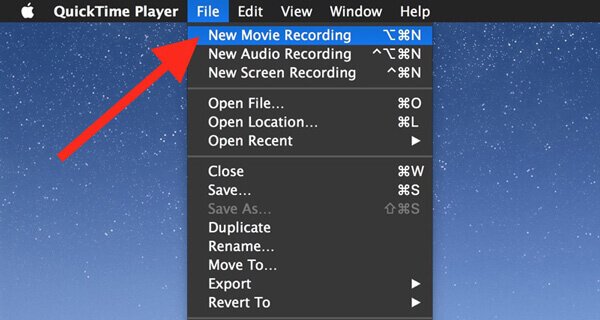 After capturing, QuickTime Player allows you to edit video with ease. It provides you with some frequently-used editing features. For instance, you can directly rotate video, cut video, flip video and do other operations. What's more, it offers a simple way to share your recordings. One thing you should concern is that, this Mac Camtasia alternative software can't capture system audio.
NO.4 Camtasia Alternative for Mac/Windows - Bandicam
Bandicam is another popular video recorder which can help you do any screen recordings on your Windows 10/8/7/XP PC or Mac. It can give you high compression ratio while recording computer screen. This Camtasia alternative enables you to record video of any specific area, real-time drawing, webcam video overlay and more. In addition, you can easily add watermark and custom voice to the recorded video.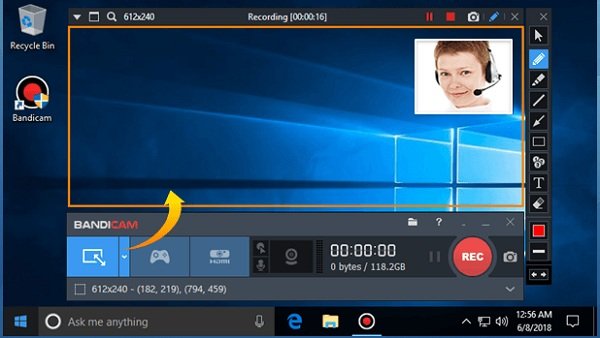 Bandicam can offer you high quality video recordings. It is able to record screen with 4K Ultra HD resolution. Thanks to its built-in compression feature, it allows you to capture high quality video with a small file size. The captured video will be saved as MP4 or AVI file according to your setting.
NO.5 Best Alternative to Camtasia - Ezvid
Ezvid is our last recommendation of the best Camtasia alternative. It is designed with speech synthesis feature which allows you to capture system sound while the screen recording. Relatively speaking, you can get a high-quality audio. What's more, it carries the HD video technology to guarantee that you can get a high-quality output video.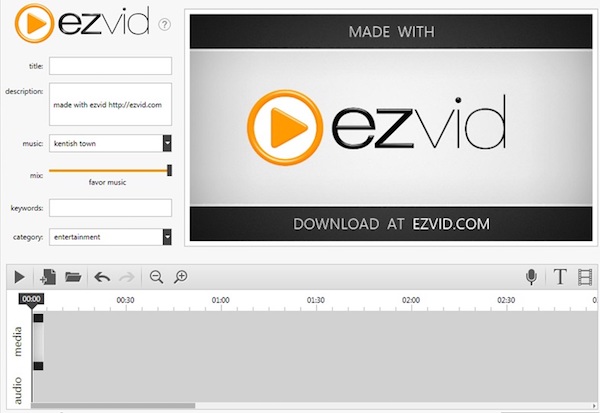 Besides the recording, this Camtasia free alternative software provides you with a simple way to create slideshows. It carries some basic editing features. It allows you to add keywords, description and titles to your recordings with ease. After recording, you can directly upload it to YouTube.
FAQs of Camtasia Alternatives
Is Camtasia free?
Camtasia is not free to use. It costs $299.99 to download and use Camtasia 2022 on Windows and Mac computer.
ScreenFlow vs Camtasia? Which one is better?
ScreenFlow is another video recorder and editor software for Windows and Mac. They work differently based on price, functions, and more. You can check which one is better from ScreenFlow vs Camtasia here.
Where is my recording in Camtasia?
The default folder to store your Camtasia recording files is ~/Movies on Mac, and in the My Documents folder on Windows.
You can also click the Preferences under Camtasia, click to select the Recording icon, and deselect the Save recordings to find or change the recording location.
The location to store your temporary recording file can be found by following opening Camtasia Edit, then Preferences, next Advanced, and finally Temporary Storage Folder.
How to remove watermark from video in Camtasia?
To remove the Camtasia watermark from video recording, you need to register the software to remove it. Moreover, you can try some video watermark remover tool to get rid of watermark from a video file.
Nowadays, screen recording and video editing tools are quite imperative. Camtasia is one powerful and popular video recorder. But you have to admit that, Camtasia is quite expensive for most users, especially for new beginners. So here in this post, we make a list of 5 best Camtasia alternatives for you to capture and edit videos on your computer. If you have any other recommendations, you can share them in comment part with other readers.