This guide concentrates on how to record VR gameplay on PC and on various devices. Today, Virtual Reality is one of the most innovated technologies. Though it is penetrated in different industries, most uses still focus on game. Generally speaking, there are two kinds of VR games, desktop VR games and mobile VR games. It means that you can play VR games on both computer and mobile devices. If you wish to share your immersive game experience, let's start the journey.

How to Record VR Gameplay
Part 1: Best Ways to Record VR Gameplay on PC/Mac
1. Apeaksoft Screen Recorder
Recording VR gameplay on PC with the arrival of HTC Vive and Oculus Rift has never been easier than ever. However, you still need a powerful game recorder. Apeaksoft Screen Recorder can meet your need. Also, it can help you record yourself in VR game.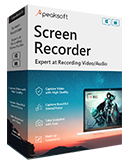 4,000,000+ Downloads
Record VR gameplay on PC and Mac in one click.
Utilize hardware acceleration to improve the performance.
Save VR gameplay in high quality videos automatically.
Control game recording with hotkeys and controllers.
Step 1 Install VR game recorder
Connect your VR headset to your PC. Then install the best VR game recorder to the same machine. Launch it and choose Video Recorder to open the main interface. To simplify the control, you'd better set hotkeys. Click the Settings icon to open the Preferences dialog. Head to Hotkeys tab and set each one base on your preference. You can customize output and more on the dialog.

Step 2 Record VR game
Turn on Display and set the recording region, such as Full screen. Toggle on Webcam if you wish to add your face to the gameplay recording; otherwise, disable it. Next, you can decide the audio source, like System Sound and Microphone.
Click the REC button or press the hotkey and put on your headset to start VR game recording.

Step 3 Save VR gameplay
After VR gameplay recording, click the Stop button or press the hotkey. Then you will be taken to the preview window. Play the recording and remove unwanted frames with Clip tool. If you are satisfied, click the Save button to save the recording to your PC.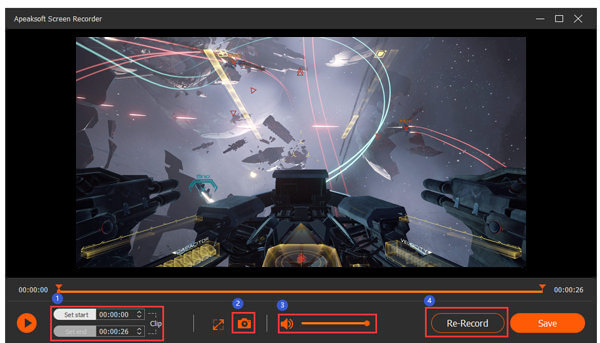 You can also use this software to record highlights in Overwatch.
2. OBS Studio
Besides Apeaksoft Screen Recorder, you can also try OBS to record Steam VR gameplay. It is free and open-source. And it is quite easy to operate. Here's how to record VR gameplay with OBS Studio.
Step 1 Open OBS on your computer after installation. Then you need to configure some settings before recording. Please go to the Settings menu and find Display Mirror. After that, head to the Main menu and select Both Eyes.
Step 2 Go back to the main interface. Find Sources and click the Plus icon below. Then select Display Capture from the dropdown. You should see a new screen by now. Create new and confirm the video source. Then you can Start Recording your VR gameplay.
Step 3 If you finish, just hit Stop Recording and you will get your VR gameplay video immediately.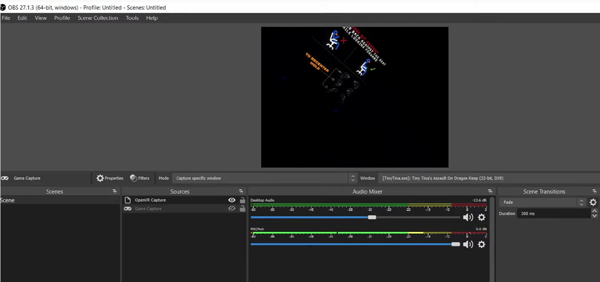 Part 2: How to Record VR Gameplay Online
For recording VR gameplay occasionally, web game recorder apps, such as Apeaksoft Free Online Screen Recorder, are a good choice.

Recommendation
1. Capture VR gameplay without installing any software.
2. Support webcam and microphone capture too.
3. Save VR game recording in HD MP4 or MOV.
4. Offer basic custom options.
How to Record VR Gameplay Online
Step 1 Open https://www.apeaksoft.com/free-online-screen-recorder/ in a browser when you want to record VR gameplay. Press the Start Recording button to get the launcher.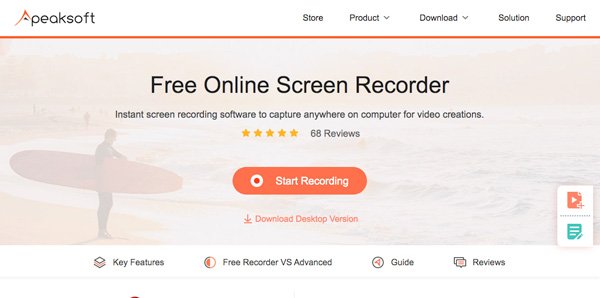 Step 2 Click the Screen icon and set the recording region. For VR gameplay recording, choose full screen. Toggle on System audio and adjust the volume. The Webcam and Microphone are used to add your face and voice to game recording, and you can decide whether to enable them.

Step 3 Hit the Gear icon to open the Setting dialog. Then set the Video format, Video quality, Location and other options. Click OK to confirm it.
Step 4 Click REC button and play the VR game. When VR game recording finished, hit the Stop button and download the video file.

Further Reading
How Can You Record Your Amazon Chime Meeting
6 Best Browser Audio Recorders to Capture Audio from Browsers
How to Capture Gameplay Videos for Clash of Clans
Part 3: How to Record VR Gameplay on iPhone/Android
How to Record VR Gameplay on iPhone
The built-in iOS screen recording function is the easiest way to record VR gameplay on iPhone. However, it is only available to games supported Replay Kit.
Step 1 Run Settings app, tap on your name, go to Control Center, and choose Customize Controls. Tap the icon next to Screen Recording to add it to Control Center.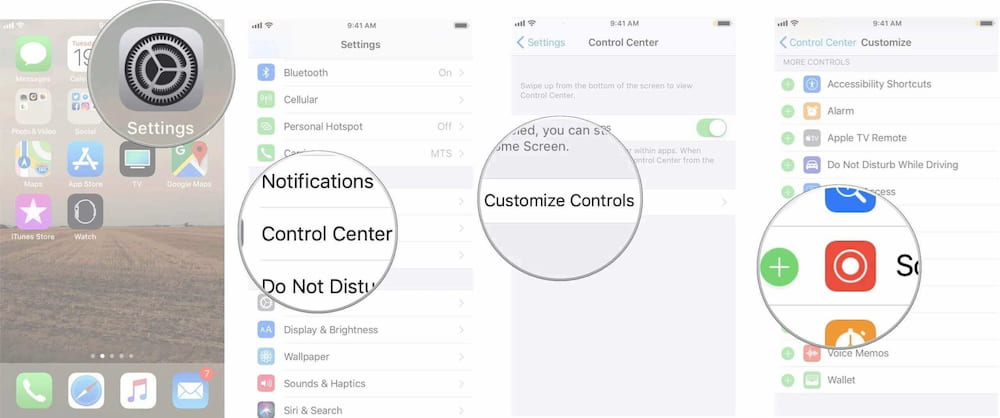 Step 2 Open the VR game you wish to record. Then you will see the screen recording feature if the game is compatible with Replay Kit, which appears as a camera icon.
Step 3 Tap the camera icon and choose Record Screen when prompted. Then play your VR game and begin recording it. When finished, press the Stop button.
How to Record VR Game on Android Phone
When it comes to record VR gameplay on Android, Google Play Games is worth to try.
Step 1 Open Play Games app, find the game you wish to record on Android and open the description screen.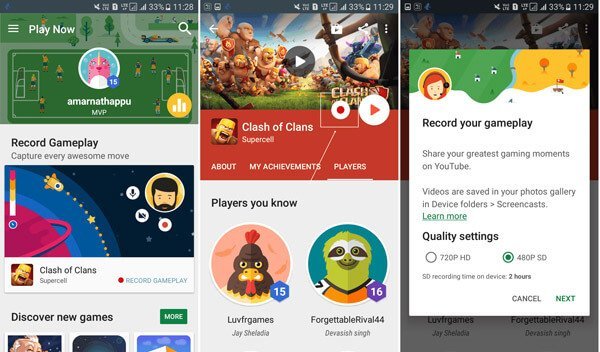 Step 2 Press the Record icon. When prompted, select the proper video quality and tap NEXT to begin the game and start recording it.
Step 3 To add your reactions to gameplay recording, tap the Camcorder and Microphone icons. When the gameplay is done, tap the Stop button.
For more screen recorders on Android, you can jump it here.
Part 4: FAQs of Recording VR Gameplay
What are the best new VR games?
According to our research, the best VR games in 2020 include:
1. Iron Man VR (PSVR)
2. Half-Life: Alyx (HTC Vive, Oculus Rift , Windows Mixed Reality)
3. No Man's Sky VR (PSVR, Oculus Rift, HTC Vive)
4. Beat Saber (Oculus Rift, PS VR, HTC Vive)
5. The Elder Scrolls V: Skyrim VR (Oculus Rift, PS VR, HTC Vive)
Can you screen share VR?
To share your VR game to your TV, you need a mobile VR headset, a smartphone supported VR, and Apple TV for iOS device or Chromecast for Android phone. Then you can share your VR experience on large screen. For desktop VR, it is hard to share your screen.
How do you record yourself in VR?
You can record your VR experience and yourself if you use a proper screen recorder, which should support front camera capture as well.
Conclusion
This post has shared a concrete guide on how to record VR game on Windows, Mac, iPhone and Android. There are two kinds of VR games, mobile VR and desktop VR. Fortunately, both of them are available to record. For mobile-first, you can do it with iOS screen recording and Google Play Games for free. If you have a high-end VR headset, like Oculus Rift, Apeaksoft Screen Recorder lets you produce high quality VR gameplay recordings on PC and Mac. If you have other questions, please leave your message below this post.