Airshou, as a professional screen recorder for iOS and Android users, has convenient functions to record on-screen activities on their mobile devices. Its straightforward user interface and function-oriented designs have made video recording enjoyable. But the question is how to download and install the Airshou app.

Airshou
This article will show you how to download and use Airshou screen recorder step by step, along with Airsohu's best alternatives. Follow us, and you don't want to miss the recommended tools.
Part 1

: Introduction to Airshou and Its Downloading

Airshou is a Screen Recorder app that does not require you to jailbreak your device to use it. In fact, it disappeared from the scene for a while. But recently, the developers have brought this app back for iOS devices and made it compatible with a wide range of devices like Android and iOS versions. So you can enjoy recording your iOS and Android screens easily with this screen recorder app. To help you know more about Airshou, we list some features of this wonderful application.
It is easily installed on iOS devices like iPhone, iPod, and Android phones and pads.
It can function as an iPhone screen recorder to capture games or create tutorials for some applications easily.
It can develop videos at 1080P with 60fps capabilities.
It is an efficient application that provides very high quality for your recorded videos.
How to Download Airshou
Some users may ask where to download Shou Screen Recorder. In fact, you can download this application from the website simply. You can learn how to download and install this screen recorder app on your phone.
Step 1. Open Safari on your iPhone firstly.
Step 2. Then search for a website named iemulators.com with your iPhone Safari.
Step 3. Just tap on the Airshou install button when you see it.
Step 4. When you see a pop-up window, you need to hit Install option to affirm the installation operation.
Step 5. After a while, you can see your Airshou screen recorder on your phone's page. And then just launch and enjoy it.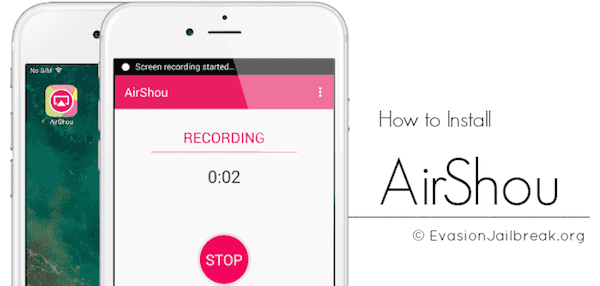 Tips :
For Android users, you can also locate yourself in
Google Chrome
and input
Airshou APK for Android
. Then select the version you like and follow the instructions to finish downloading.
Part 2

: How to Use Airshou to Record iOS Devices

Step 1. Download and install the program. After installing Airshou on your iPhone, you are able to launch and use this application. Before you use this shou screen recorder, you have to trust this application firstly. To do this, simply visit Settings and then tap on General, then click on the Profile Setting option. Next, you need to find Airshou and tap on Trust button.

Step 2. Don't forget to confirm your operation. Now you are able to launch Airshou on your iPhone. When you see the main interface, you can start AirPlay. Before that, make sure the mirroring option is turned on your device.

Step 3. You are allowed to record your iPhone screen by clicking Record button. Once you want to finish recording, you have to go back to the application and just finish it by clicking Stop button.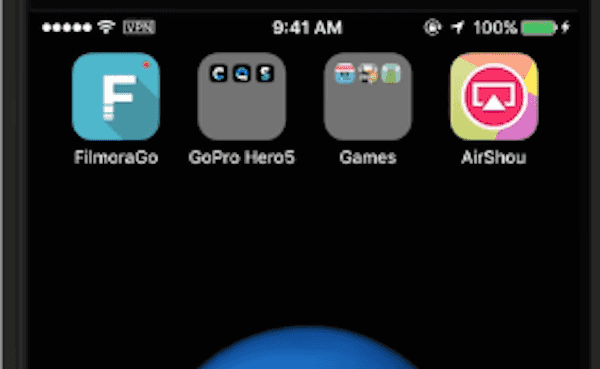 This Shou Screen Recorder can help you record your iPhone screen. Besides, it has options to allow users to customize settings for video resolution. It also provides a function for you to preview your recorded videos and save them directly on your iOS device.
Part 3

: Airshou Alternatives for Recording iOS Devices

Except for Airshou, there are still many professional and wonderful Recorder software in the application market. If you are searching for some good alternatives on your PC and phone, the next four recorders will be helpful for you.
Top 1. Apeaksoft iOS Screen Recorder – The Best Airshou Alternative
Apeaksoft iOS Screen Recorder is one of the best alternatives to Airshou. It is professional software you can download and use on Windows computers. With it, you can enjoy the easiest way to mirror and record your iPhone, iPad or iPod to a computer wirelessly. Moreover, it supports all models of iOS devices, and it is compatible with iOS 11 and later.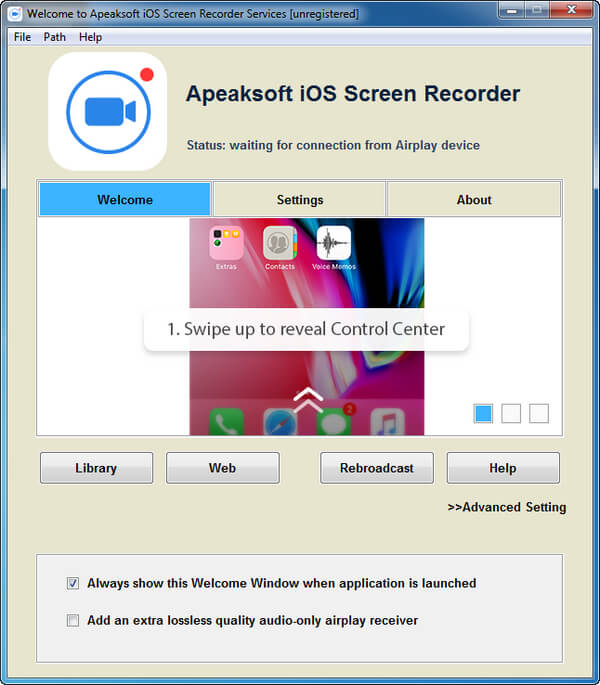 Different from Airshou, you need to download iOS Screen Recorder on your computer and then display your iOS screen on it to record. With it, you can enjoy your gameplay or video on a bigger screen. Another pro of recording the iOS device screen on a computer is that you can get videos of higher quality. And it also supports you in setting up some settings according to your needs and sharing your video to some websites easily.
Top 2. Apeaksoft Phone Mirror – An iOS & Android screen Recorder with Effective Functions
Apeaksoft Phone Mirror is a comprehensive screen recorder allowing you to switch the targeted devices on the same platform. In contrast to Airshou, you can download this screen recorder for free on your PC and choose to record the audio and video activities without lagging. It supports HD recording and enables flexible options to connect different devices. Besides screen recording, you can also take snapshots, save the recordings and even control your phone with hotkeys and quick settings. Here you are guaranteed full rights on your preference, including the output settings, sound effects, hotkeys, screen capture modes, and more as long as you want.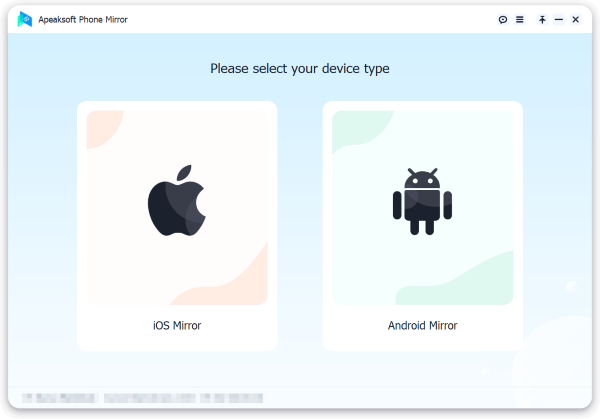 Top 3. Vidyo – A Perfect Airshou Alternative
If you want to find an iPhone screen recorder app like Airshou, Vidyo is a good choice. With its consistent updating, you can access compatible versions for your Windows, Mac, Android and iOS devices from the official website. To jump to a quick start, you can also initiate an online demo before you purchase the official version. Besides, you can conduct a multitask conference and capture the videos in a safe and convenient way.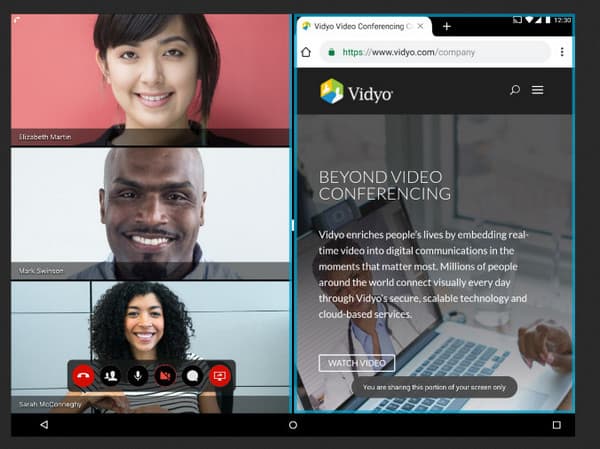 Top 4. Irec – A Good Airshou Alternative
Irec is also one of the best screen recorders we want to recommend to you. It can work solely on your mobile phone without jailbreak. And it is also a professional Airshou alternative which supports multiple devices such as iPhone, iPad, Samsung and more. After you download it on your device, you can easily record the phone call automatically and edit the additional information for each record easily.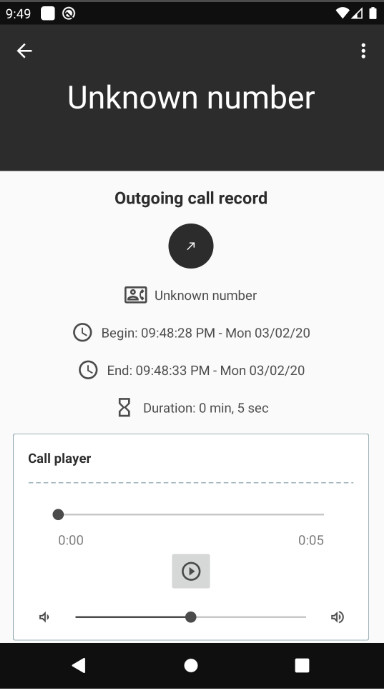 Part 4. FAQs of Airshou
Is Airshou free?
The answer is yes. And almost all users, regardless of the phone model, can access the Airshou app from the application market for free.
Can I screen record on Android?
You can use the built-in Screen Record feature with Android 11 and higher versions, which you can swipe from the top screen and find it. Or you can visit Apeaksoft Free Screen Recorder online to capture videos on Android and iOS devices.
Can you screen record on Android without an app?
Absolutely. You can swipe from the top screen and find Screen Record button as long as your Android device is 11 and higher version.
Conclusion:
In this article, we introduced the Airshou app for you to record iOS devices. When you finish reading this article, you will know how to download and use Airshou Screen Recorder. And we also list some alternatives for you to refer to. If you like this article and think it is useful, please share it with your friends.