Wondering how to easily transfer pictures from digital cameras, scanners or iOS devices to your Mac? Actually, Mac has some pretty good pre-installed apps, among which Image Capture application is a persuasive example. Image Capture is a handy tool that allows Mac users to import photos from a camera, iPhone or iPad to the Mac. So how to find Image Capture on Mac? How to use it to transfer iPhone photos to Mac? Read this post, and you'll find all the answers you want.

Image Capture on Mac
What Is Image Capture
Image Capture is an image management which is installed as part of macOS in the Applications folder and it is designed for transferring and collating pictures on connected external devices, such as cameras, scanners, memory card, and iOS devices. With this handy tool, you can control a scanner and configure the resolution, colors, size, and file format of the scanned document. Apart from the import feature, you are allowed to send images to another app.
How to Find and Open Image Capture on Mac
Can't find Image Capture on your Mac? No worries. Here are three basic ways to find and launch Image Capture on Mac.
Way 1. Open Image Capture via Launchpad
Step 1 Open Launchpad by clicking the Launchpad icon in the Dock.
Step 2 Open the Other folder, which is the Image Capture default location.
Step 3 Locate the Image Capture icon and then click on it to open.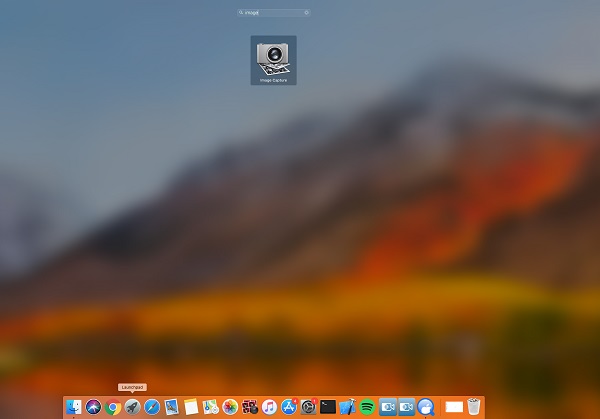 Way 2. Open Image Capture Using Spotlight
Step 1 Click on Spotlight icon and then type "Image Capture" in the search bar.
Step 2 From the search result, find and click on the Image Capture application icon to launch it.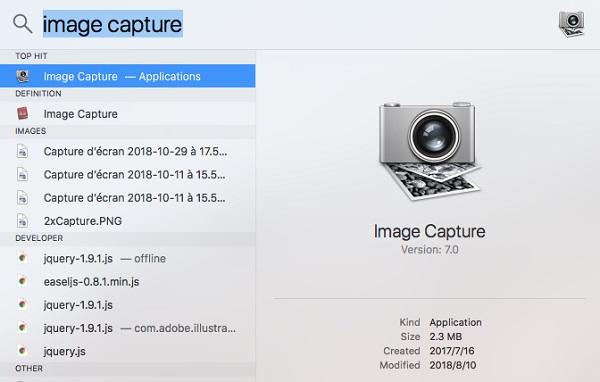 Way 3. Open Image Capture via Finder
Step 1 Click the Go option on the Finder menu, and choose Applications from its drop-down menu.
Step 2 Find the Image Capture among applications and click on it to open.
How to Use Image Capture to Import iPhone Photos to Mac
If you want to import images from iPhone or iPad with Image Capture, you need to plug the source device into your Mac via USB firstly. Then, run Image Capture on your Mac.
Under devices, the program will automatically show your iPhone or iPad photos. To import your iPhone or iPad photos, you can click on the Import To option to select the location, which allows you to save your photos to any folder on your Mac as you like. Then, click the Import option to proceed. If you would like to transfer all photos to your Mac, you can click the Import All option.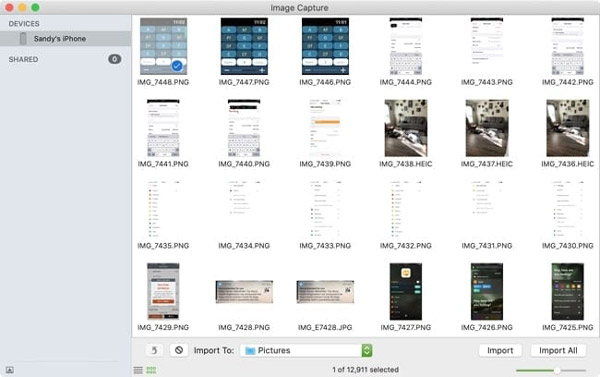 After importing your photos to Mac, you can mange them freely. Additionally, there are some hidden features you should not miss. Just click the Show/Hide button in the lower-left corner of the app, and then you'll see that there are two device-connecting options: one is Delete after import, and the other is Keep originals.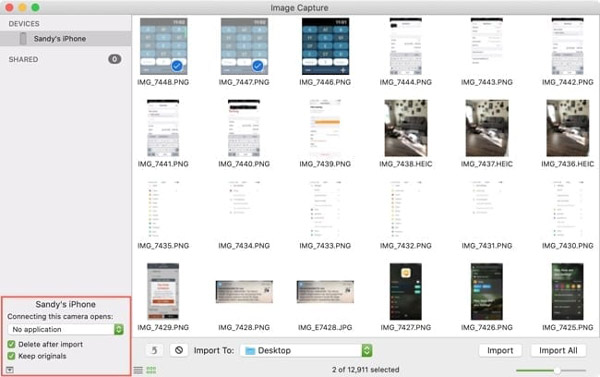 Image Capture Alternative
Since Image Capture only supports transferring photos from iOS devices, you may turn to its alternative to transfer more data of iPhone/iPad/iPod to your Mac. Whether you want to transfer iPhone photos to Mac, or pull in contacts, videos, music, messages and more to your Mac, Apeaksoft iPhone Transfer will be the best alternative to Image Capture. You can use it to transfer photos to your Mac, or add photos from Mac to your iPhone in one click. Also, it stands out in photos managing. You can create, rename, delete, preview and check info or the image, as well as convert HEIC image to PNG or JPEG format.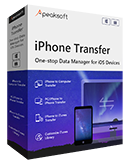 4,000,000+ Downloads
Transfer photos from iPhone/iPad/iPod to Mac in one click.
Import photos from Mac to your iOS devices
Delete images on your iPhone/iPad/iPod to free up more storage.
Support creating new albums on your device.
Preview the picture and check its information without any hassle.
Compatible with both Mac and Windows PC.
FAQs of Image Capture on Mac
I can't find Image Capture on my Mac, how to fix it?
If the above mentioned methods don't work, the Image Capture application might have been accidentally deleted or erased from your Mac. On this occasion, you could try reinstalling macOS operating system.
How to transfer photos from PC to my iPad?
MobieTrans provides the best solution to add photos from your PC to iPad without erasing the current data. Or you can use iTunes to sync photos on PC to your computer. But using iTunes to transfer your photos to iPad will remove all existing photos saved on iPad Photo Library.
How do I download Image Capture?
Image Capture is an Apple native app on Mac, and you're not able to download it.
How do I transfer photos from Samsung to Samsung?
The common way is to use the Smart Switch app to transfer photos between Samsung phones. But if you just want to transfer photos from Samsung to Samsung selectively, you can use MobieTrans or Bluetooth to help you out.
Conclusion
Hope that you can find Image Capture on your Mac successfully and know more about Image Capture application from this post. To move photos from iPhone or iPad to your Mac, Image Capture and iPhone Transfer are the great applications you could have a try.