When making vlogs, tutorials or recording moments in gameplay, you may resort to different tools to record iPad, iPhone or MacBook screens. Hence, to save you from piled-up subscriptions and searching, this post has concluded best screen recorders for iOS and Mac devices.

iOS Screen Recorder
You can read it and compare them on the features and pricing to pick up the ideal one to capture screen recordings.
Part 1: 5 Best Screen Recorder Apps for iOS 17/16/15/Previous Versions
Top 1. The Built-in Screen Recording Feature
If you have updated your devices to iOS 11 and higher versions on iPhone, iPad or iPod Touch, you can use the Screen Recording feature uninstalled within the system.
You can follow Settings> Control Center > Screen Recording to enable this feature. (For iOS 11, you can visit Settings> Control Center > Customize Settings and see the Screen Recording feature as well.
Features:
Default iOS screen recorder without downloading or jailbreaking.
Record video and capture sound on iPhone/iPad in high quality.
It has fewer compatibility issues with other programs
Price: Free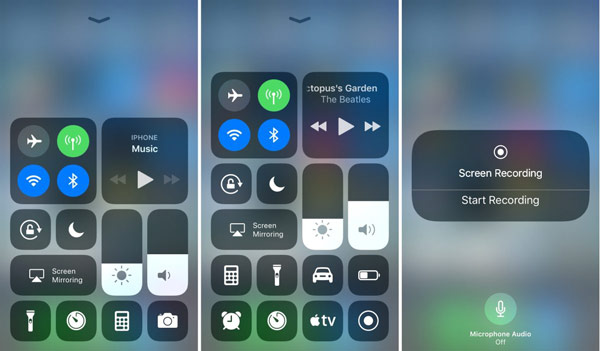 Tips: You can learn how to record iPhone screen with this powerful feature and other effective tools.
Top 2: AirShou
AirShou is another iOS screen recorder by Shou.tv, which is able to screen record iPad, iPhone and more with high quality. But when you enable the microphone for audio recording, you should pay special attention to the noise when using this app.
Features:
Less processing power and higher quality videos at the same time.
Support Cameras to record people's outlook and expressions on your iOS devices.
Record audio from the microphone directly.
Price: Free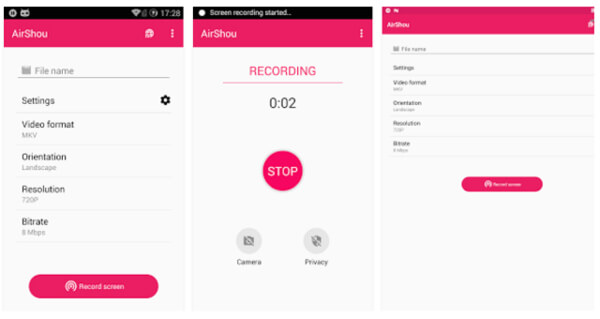 Top 3: iRec
In order to record iOS screens with ease, iRec should be one of the best iOS screen recorder programs for consideration. You can record screen activities with iRec app for capturing game events or create interactive tutorials.
Features:
It is an iOS screen recorder App without jailbreak, root or computer.
Offer a simple-to-use interface on a well-designed navigation platform.
Capable of producing high-quality output for the videos.
Price: $7.99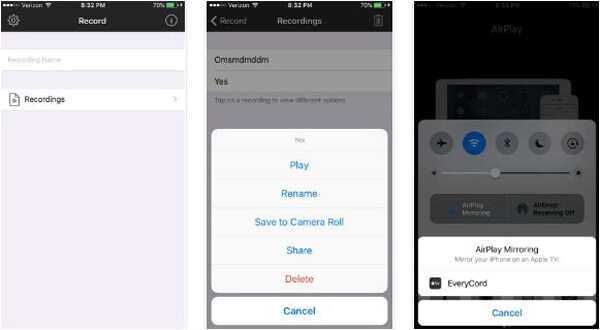 Top 4: TiScreenRecorder
If you are looking for iOS screen recorder for Github, TiScreenRecorder should be your best solution. It allows you to easily create demo videos of your iOS Apps. What is more, you will find it pretty easy to use the program.
Features:
It does not use any private iOS screen recorder API.
Save the video project to a device or URL if you prefer.
It should be difficult to install and use the program for newbies.
Price: Free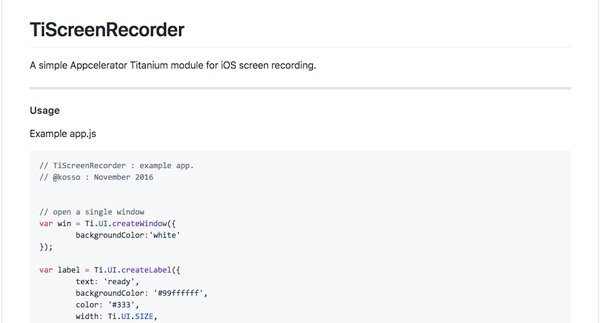 Top 5: Vidyo
What should you do if you want to add some comments to the recorded screen? In this case, Vidyo is the recommended iOS screen recorder. If you need to record some video conferencing, you can also use the program.
Features:
Create high-quality video files for iOS screen recording.
It is able to record the full screen of an iPhone or iPad.
Record the background of iOS devices with ease.
Price: Free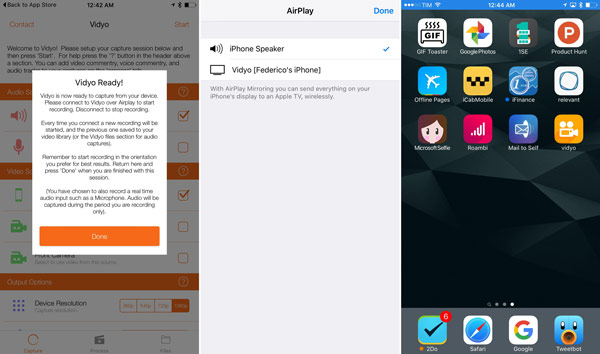 Part 2: Top 6 Screen Recorders on Mac/Windows for iOS Devices
Top 1. Apeaksoft iOS Screen Recorder
Apeaksoft iOS Screen Recorder provides you the easiest way to mirror and record the screen of your iPhone, iPod and iPad. With it, you can achieve iPad, iPhone and other iOS screen recording wirelessly on your computer, so you can record gameplay, videos, or other live content without any hassle.
Features:
Break the limitations on the internal storage space of your iOS devices.
Compatible with iOS devices running in iOS 7 and higher versions.
Provide helpful tools to edit your recordings for better output.
Price: $16.88 for lifetime (Free for trial)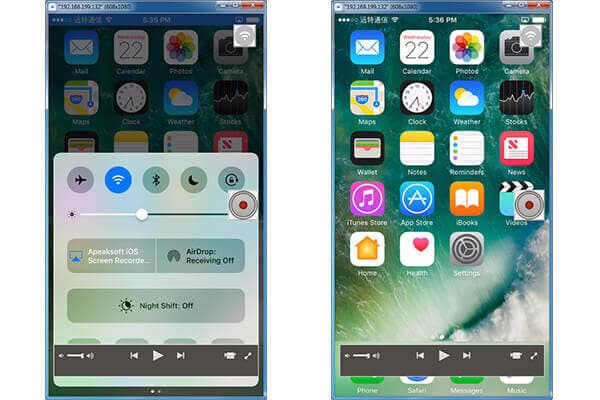 Top 2: Reflector
Reflector is a popular iOS screen recorder program that can be worked with both Windows and Mac systems. It is one of the best software and a large number of users choose this software to mirror and record iOS devices.
Features:
Real-time mirroring facility available.
Supports media streaming.
Advanced security features.
Price: $19.99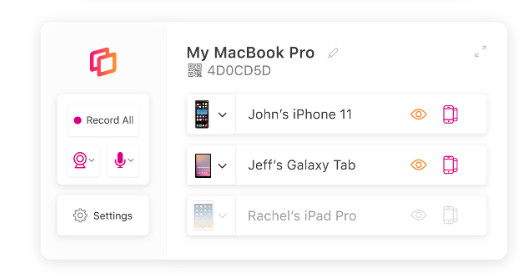 Top 3: X-Mirage
X-Mirage is one of the most professional iOS screen recorder software for both Windows and Mac users. With the program, you can find it really easy to mirror and record screens of iOS devices.
Features:
Allows you to mirror multiple devices to the computer at once.
Supports you record videos and more with one click.
Provides fast processing along with advanced editing features.
Price: $16.00
Top 4: QuickTime Player
QuickTime Player is more than a media player; it is also an iOS screen recorder, which is special for Mac users. You can easily find this tool in your Mac applications. You can also download it from the App store.
Features:
Versatile media player for video files on Win/Mac.
Provides a simple, efficient way to record iOS devices.
Free to use and easy to reach.
Price: Free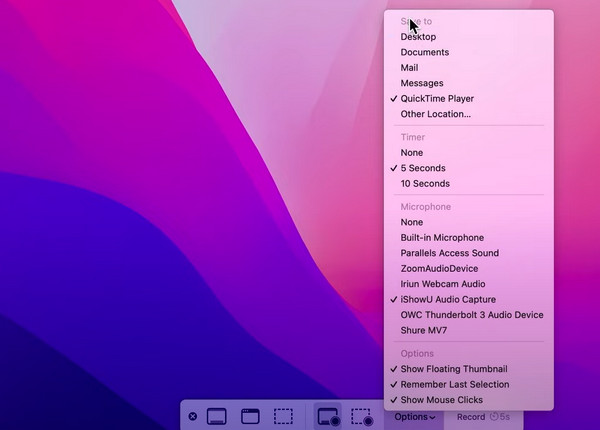 Top 5: AirServer
AirServer is a wonderful screen mirroring software program for Xbox One, Windows and Mac. You will fall in love with such a good iOS screen recorder once you have experienced it with AirPlay, Google Cast or Miracast.
Features:
Allows you to record videos with separate voiceovers.
You can edit your screen as you want.
Makes it much easier to create gameplay demos.
Price: $19.99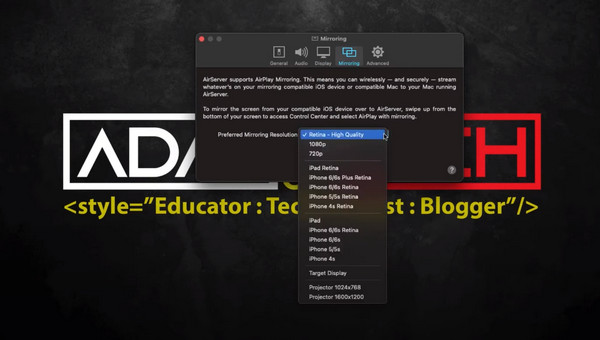 Top 6: ScreenFlow
ScreenFlow is another wonderful iOS screen recorder which can help you record your iOS devices. But only Mac users can download and use it. It allows users to record any selected portion of the iOS screen easily.
Features:
Allows you to capture the iPhone screen in brilliant detail in a small size.
Supports you editing functions to edit the screen as you want.
Excellent screen recorder for Mac with multiple features.
Price: $169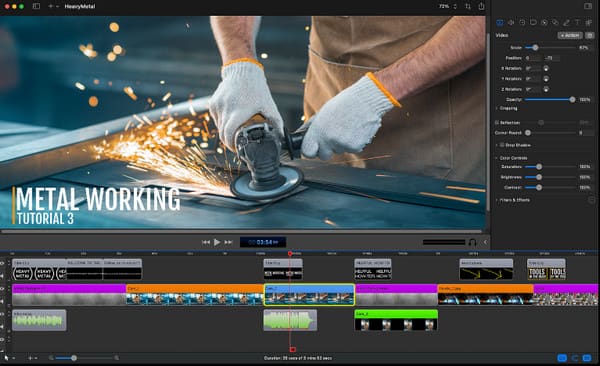 Part 3: Bonus Tool: Screen Mirror and Record with Apeaksoft Phone Mirror
Apart from the 11 screen recorder apps and software mentioned above, we also strongly recommend a powerful tool- Apeaksoft Phone Mirror for you. You can both mirror the screen of your iOS and Android phones for a bigger screen on your PC and screen record the phone activities without laggings or delays. What's more, based on screen recording, you can also customize the settings according to your needs. The latest iOS and Android versions are compatible with this platform, too.
Step 1 Download and install this software on your computer. Launch it and select iOS Mirror to enter.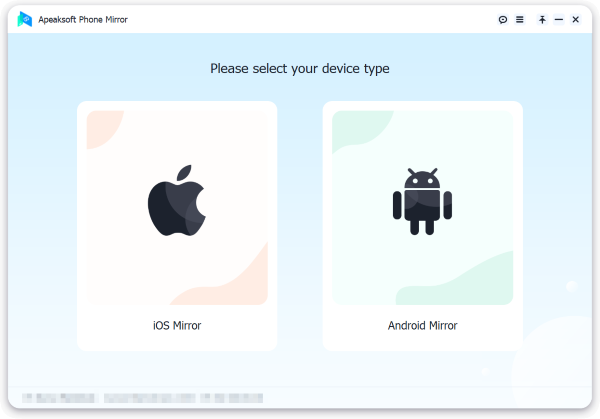 Step 2 Then you can connect your iOS devices to the computer through a WiFi or USB connection. Follow the on-screen instructions till you move to a new window.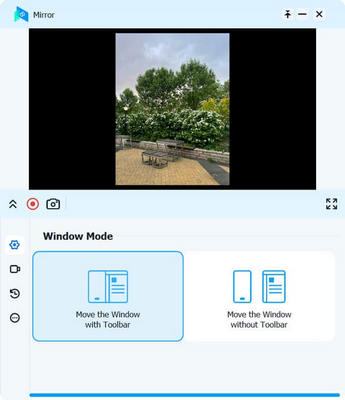 Step 3 After that, you can enjoy the mirrored screen of the iOS screen on PC. Click the Camera icon to adjust the record settings and scroll down the sidebar to enter Record. Or you can click the Record button right below the video. And click Stop if you finish the recording.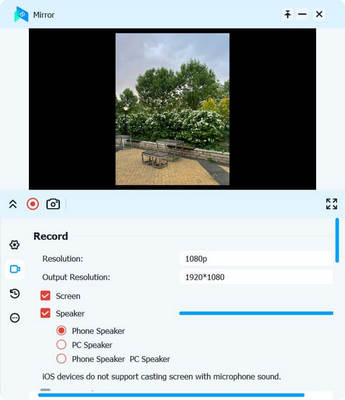 Part 4: FAQs of iOS Screen Recorder
1. How do I enable screen recording on iOS 11/12?
Go to Settings > Control Center > Customize Controls, you can tap the "+" button next to Screen Recording to add it to Include section.
2. How to use QuickTime to record iPhone screen?
Just connect the iPhone to your computer via USB cable. And then you need to click File, and choose New Movie Recording. Next, you'll see a recording window. Click the little arrow of the drop down menu and select your iPhone. Then, you can click the Record button to start recording your iPhone screen.
3. How to record music on iPhone?
To record music playing on iPhone, Apeaksoft iOS Screen Recorder is a powerful iPhone screen recording application that can record the audio from iPhone system, as well voice from microphone. You can download and install this program on your Windows PC or Mac, and start recording music on iPhone.
Conclusion
In this article, we recommend 12 best iOS screen recorders to you. And after you read this article, next time you want to mirror and record your iOS device to a computer with an iOS Screen Recorder, you can choose the most suitable one from this article. Hope you can gain something helpful.