By using Viber, you can make calls and send messages to other Viber users for free. With over 30 languages supported, Viber is a good choice for people all over the world. Both iPhone and Android users can make voice calling for free. However, there is no built-in Viber recording feature.

So when you want to keep records of business conferences, memorable moments or other important calls, you need to choose a Viber call recorder to solve the problem. This article offers detailed steps of how to record Viber audio calls on Android and iPhone. Let's read together to find your best Viber call recorder app and solution here.
Part 1. How to Record Viber Calls on iPhone
1. The Built-in Screen Recording Feature
For iPhone, iPad and iPod Touch users, you can use the iOS screen recording feature without any third party application. In another word, this built-in Apple recording feature can be your Viber call recorder app for iPhone directly. Just make sure you have updated your iOS device to iOS 11 or higher version.
Step 1 The Built-in Screen Recording Feature
Open "Settings" on your iPhone, iPad or iPod Touch. Find "Control Center", and head to customizing controls. Choose the green "Add" icon before "Screen Recording". Since then, you can see the screen recording feature in the Control Center.
Step 2 Record Viber calls on iPhone
Swipe up your iOS screen to get "Screen Record" icon. Click it and start to record Viber calls on iPhone after a count down from three. When you see the "Record" icon turns red, it means the recording process starts. So you can open Viber app and make a call after the countdown. If you want to end the Viber call recording process, you can click the red status icon to stop it immediately.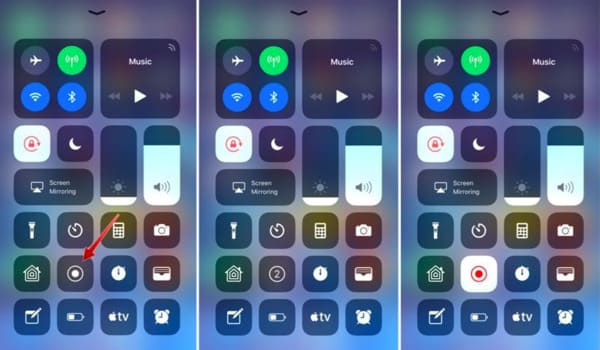 You can try this method to record Viber video call on iPhone as well. Furthermore, you can use iOS 11 or later screen recoding feature to record iPhone screen activities without jailbreaking easily.
2. AirShou
Airshou is a popular screen recorder app that can record your Viber calls with audio. But you can not download it on your App Store. You should go to a website named iemulators.com to install it on your iPhone.
Step 1 Open your Safari on your iPhone and enter iemulators.com in the search bar. Tap Apps on the top of the page. Then, you can browse and select the AirShou app to download it on your iPhone.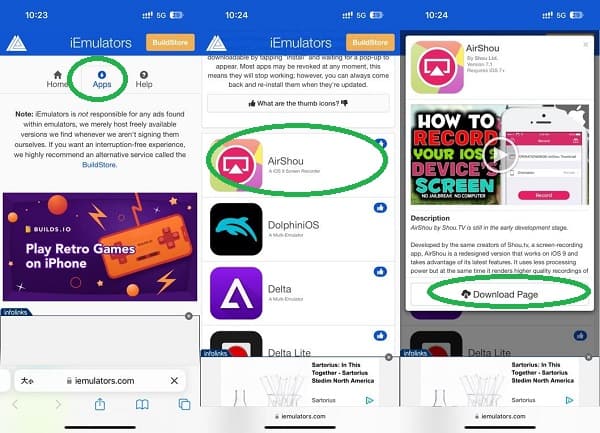 Step 2 Go to Settings >General >VPN & Device Management, tap Trust to trust this app on your iPhone.
Step 3 You can start recording Viber calls by tapping the Record button in the AirShou.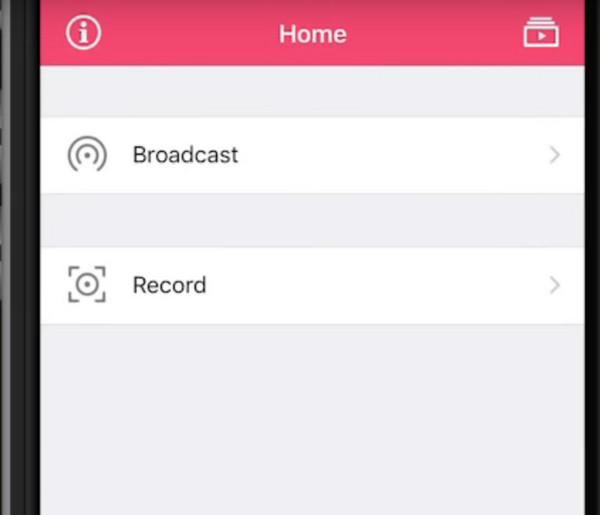 3. Screen Recorder: Go Record
Go Record is an all-in-one screen recorder with Face Cam and editing capabilities. You can record your iPhone screen with audio from your installed apps. So, you can utilize this feature to record your Viber calls on your iPhone.
Step 1 You can search and install Screen Recorder: Go Record directly in your App Store.
Step 2 Go to Settings >Control Center, then browse and add the Screen Recording. Then, you can have access to your Screen Recording button in your Control Center.
Step 3 Swipe down from the top right corner of your iPhone screen to open the Control Center. Then, you can press and hold the recording icon and select Go Record from the list. Tap Start Broadcast to start recording your Viber calls.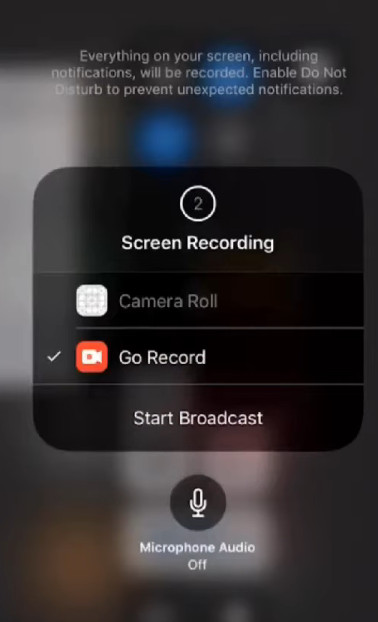 Part 2. How to Record Viber Calls on Android
1.AZ Screen Recorder
AZ Screen Recorder allows users to record Viber calls on Android easily. There are not much recording and editing filters you can get from the Viber call recorder apk. But it is enough for recording Viber audio calls on Android. What's more, you do not need to root your Android phone or tablet.
Step 1 Open AZ Screen Recorder
Search and download AZ Screen Recorder from Google Play. Run the Viber call recorder for Android application after the installation. Then you can see a toolbar with four icons.
Step 2 Record Viber audio calls on Android phone
Click the "Red" option in the first place from left to right side. Call your Viber friend and start to record Viber voice calls on Android. When you want to finish the process, you can pull down your notification and choose "Stop" button to end the Viber call recording. Later, choose the "Export" option to save your Viber call recording file.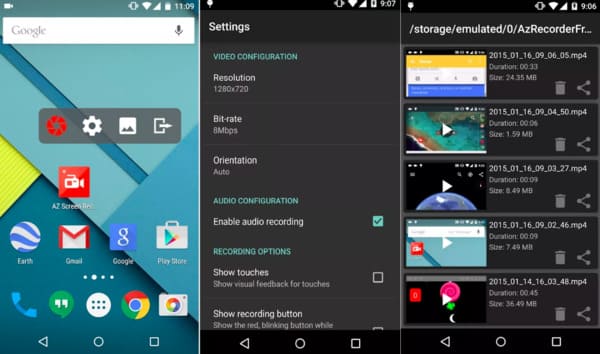 If you want to trim the video or apply other effects, you have to pay for extra features in the Viber call recorder apk. Of course, you can also save the recorded Viber call directly.
If you accidentally deleted viber chat messages, photos and call history, you may need to recover and get them back.
2. Call Recorder - Cube ACR
You can install Cube ACR on Google Play. This app supports Viber call recording for most versions of Android devices.
Step 1 After installing it successfully, you should grant permissions for it. Tap Allow thrice to continue. Turn on the button to permit drawing over other apps.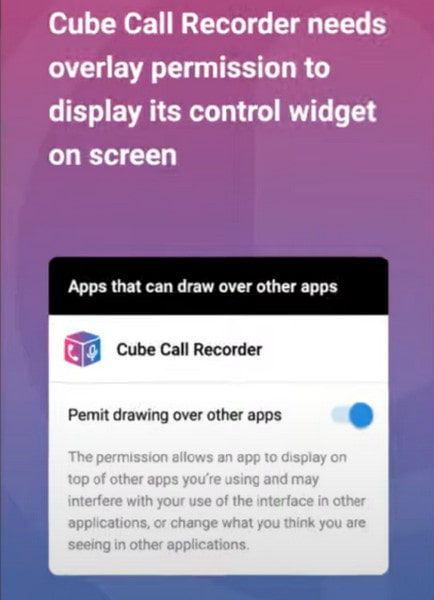 Step 2Enable Cube ACR App Connector.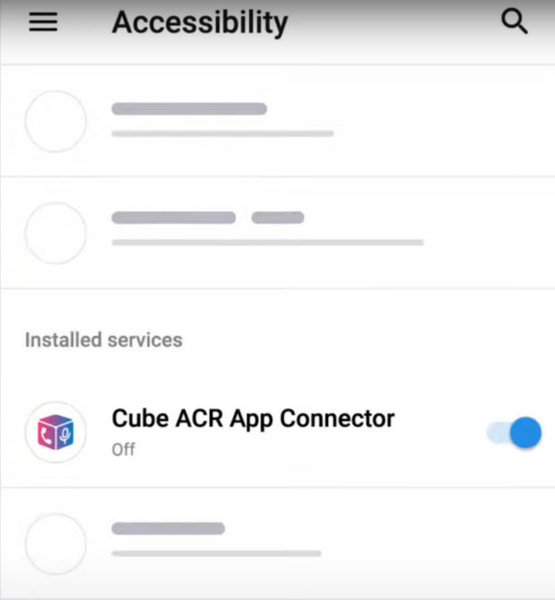 Step 3Disable power optimization for Cube. You need to tap Allow to let the app always run in the background. Then, you can enjoy recording Viber calls via Cube ACR.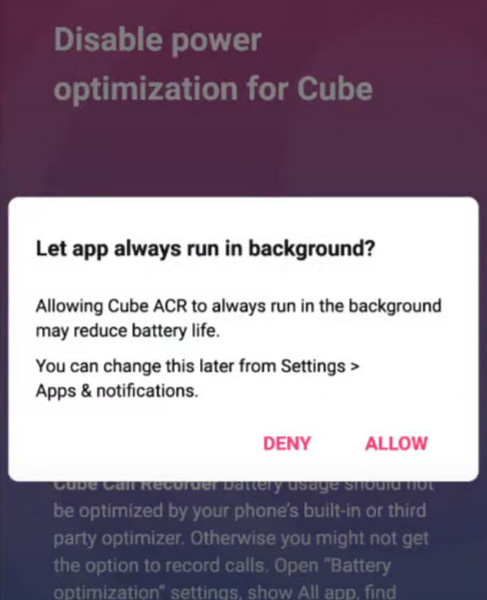 3. Rec. (Screen Recorder)
Rec. has an intuitive interface for you to start recording Viber calls. You can install it from the Play Store. With Rec., you can make long screen recordings with audio of up to 1 hour.
Step 1Install Rec. for free on your Android phone. You need to turn on the Audio on the home screen of the app.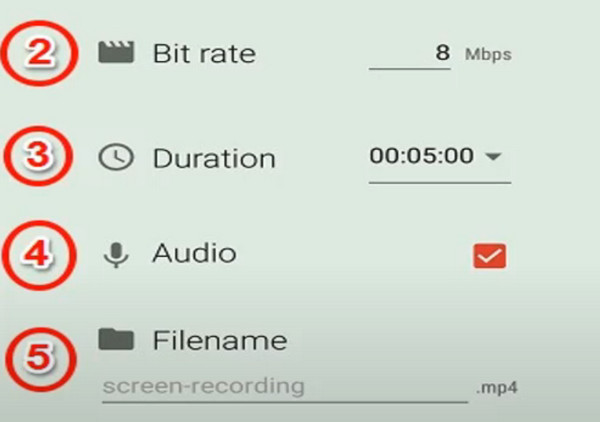 Step 2Click the Setting option. You can turn on the Screen Off option to enable you to stop recording by turning off your phone screen.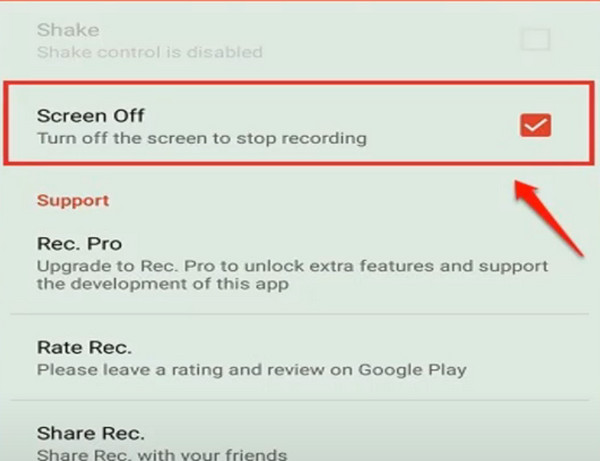 Step 3Now, you can return to the home screen and tap the Record button to start recording your Viber calls.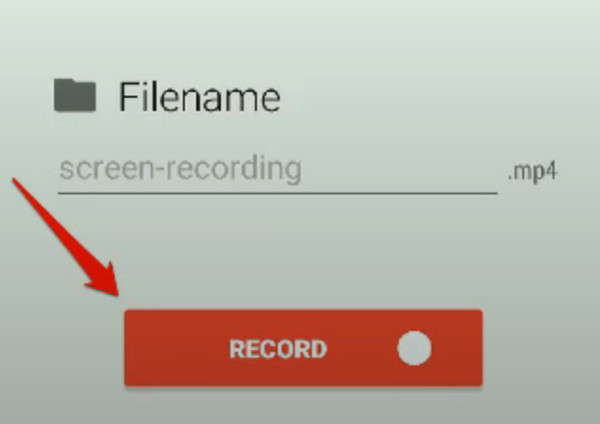 Recommendation: Best Audio Recorder for PC/Mac
When you want to record video or audio files on your desktop, you should not miss Apeaksoft Screen Recorder. It is a novice-friendly screen recorder that allows users to record any on-screen activity with audio. Furthermore, there are lots of editing tools and settings you can manage with.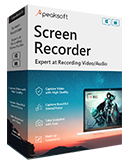 4,000,000+ Downloads
It can be a video recorder, audio recorder, and game recorder for you.
It can record any video or audio on iOS/Android devices with no lag.
It can record satisfactory videos or audio with high quality.
It can customize screen size, video/audio/screenshot settings, and other preferences before recording.
Part 3. FAQs About How to Record Viber Calls
Can you record a call without someone knowing?
It varies from region to region and from device to device. In most cases, if you are one of the parties involved in a call, you are legally free to record the content without notifying the other party. In rare cases, if you attempt to record a call, everyone involved in the session will be notified that the session is being recorded before the session begins. You can confirm the specific requirements before you begin recording.
Can you record a phone call on iPhone?
Sure. If you want to record a phone call on your iPhone, try using one of the recording software that comes with it, Voice Memos. This program can not only record phone calls but can also record other content. But you can't record directly on the iPhone you're talking to. You can only use another device to record it.
Do Viber calls use data?
Unlike regular calls, calling with Viber requires an internet connection. You can connect directly to Wi-Fi, but a one-minute Viber call will use 130 KB of web traffic if you're on a mobile network.
What are the disadvantages of Viber?
You must be connected to a stable network to use Viber, and Viber does not support the ability to lock contacts. That means you can't stop unknown people from calling you, nor can you stop specific people from contacting you through Viber. And Viber is only supported on iPhone, Android, iOS devices, BlackBerry, and Windows Phones.
Can police track Viber messages?
Viber messages and calls are restricted on end-to-end encryption, which means that no one can access the content of the chat except the originator of the message and the recipient of the call. Viber places a strong emphasis on protecting the privacy of its users.
Conclusion
That's all for how to record Viber calls on iPhone and Android. Feel free to contact us if you have good Viber call recorder app. Of course, you can also leave questions in the comments below about any difficulty you encounter.