When you are reading this post, you must be annoyed by the Cerber Ransomware.
You have saved many important files on computer, but found all these files become weird suddenly, what you got is the message of Cerber Ransomware.
God.
How can you get back these files without ransom payment?
Our tutorial provides multiple best Cerber ransomware decryption tools to help you remove the ransomware.
You can learn how to decrypt your files with cerber decryptor without paying ransom to cyber criminals.

Part 1: What can cerber decryptor do for you?
What is cerber ransomware?
If you get a better understanding of cerber ransomware, just skip this part.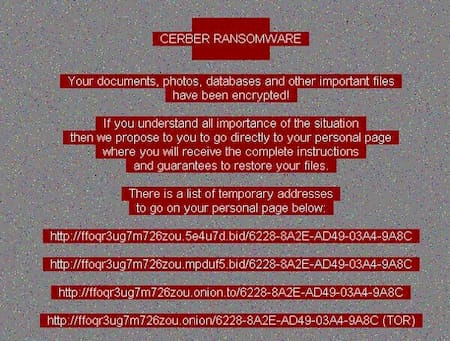 Cerber is a kind of ransomware. It is a very malicious program that hackers use to encrypt and take hostage of the data on your PC. All your files become unreadable, unless the demanded ransom is paid.
Very often, the victims are asked to pay from hundreds of dollars to thousands to exchange the decryption key. Therefore, it makes sense that people would like to try everything possible to decrypt their files with alternative solutions.
Instead of payment for cyber criminals, you can find the cerber decryptor to help you remove the cyber ransomware.
Do not miss this article to clean virus on your phone.
Part 2: How to remove cerber ransomware with cerber decryptor tool?
Cerber decryptor, as its name said, is the killer of cerber ransomware. There are various cerber decryptors online, like Trend Micro Ransomware File Decryptor, Kaspersky NoRansom, AVG Free Ransomware Decryption, McAfee Anti-Malware Tools, etc.
Here, in the guide, we will take Trend Micro Ransomware File Decryptor, as the example to show the detailed steps to remove ransomware.
It is freeware, but you need to access the website and make sure that the Cerber version is supported.
It is able to decrypt files encrypted by certain ransomware families. It is valid to unlock files infected by 10 different families:
1. CryptXXX V1, V2, V3*
2. TeslaCrypt V1, V2, V3, V4**
3. TeslaCrypt V2**
4. SNSLocker
5. AutoLocky
6. BadBlock
7. 777
8. XORIST
9. XORBAT
10. CERBER
If you are affected by Cerber ransomware, you can try this tool and the guides below.
Step 1. Reboot your PC into Safe Mode with internet access. Then visit Trend Micro's site and click on the "Download Ransomware Decryptor" button to get a copy of Cerber decryptor.
Step 2. Open the ZIP file and double click on the installation file. When prompted, click "Agree" to continue.
Step 3. When you reach the main interface and are asked to select the ransomware type, click the "Select" button and then choose the proper ransomware family, like Cerber.
Step 4. Next, click on the Select & Decrypt button to let the Cerber decryptor work. If prompted to select a drive that is infected by the ransomware, choose all drivers in the drop-down menu.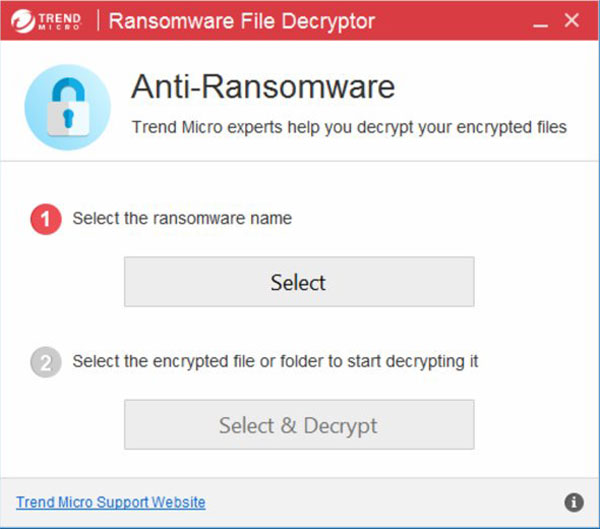 Note: The whole process may take several hours. Bear in mind that Cerber Decryptor is just a tool to unlock your files but not remove the ransomware from your PC. To get rid of Cerber, you have to install powerful antivirus software; otherwise, the ransomware will encrypt your files.
Part 3

: How to retrieve cerber ransomware virus infected files?

When a computer is attacked by virus, all the files on the hard drives may be infected. The antivirus software will treat these files as virus as well.

So, if you use antivirus software to scan your computer, the files affected will be removed along with the virus. That could effectively protect your system and prevent the virus from spreading.

On the other hand, what about your data and how to recover them? We recommend Apeaksoft Data Recovery. Unlike Cerber ransomware decryption tools, Data Recovery offers many useful features on retrieve virus infected files.

1. Safe and easy to use. Data Recovery is able to get back lost files from hard drives, flash drive, memory card, digital camera and other storage media in one click.

2. Available in a variety of situations. Whether your files are lost due to virus attack, accidental deletion, system crash, or hard drive format, this digital data recovery tool could get your files back.

3. Support a wider range of data types. It works for recovery of videos, image, document, audio, email and other file.

4. Preview for selectively recovery. After scanning, you can preview the recoverable files and decide to recover all of them or select specific ones to restore.

5. Quicker and lighter. This Cerber decryptor alternative is lightweight and could retrieve virus infected files quickly and safely.

6. Compatible with Windows versions. Data Recovery is compatible with Windows 10/8.1/8/7/Vista/XP and a variety of file systems.

In short, it is the best replacement of Cerber decryptor when your files are affected or encrypted by virus.
How to retrieve virus infected files with Data Recovery
Step 1. Scan hard drive
Download and install the latest version of Data Recovery on your PC.
When you removed virus from your computer with antivirus software completely, launch the best Cerber decryptor alternative.
On the home window, you get two sections, data type and location.
Firstly, go to the data type section and select the data types that you want to retrieve by checking corresponding boxes, like "Image", "Audio", "Video", "Email", "Document" and "Others".
Then select the hard drives affected by virus in the location section.
Note: If the files on an external hard drive are lost due to virus, you need to connect it to your computer and use Data Recovery to recover flash drive data.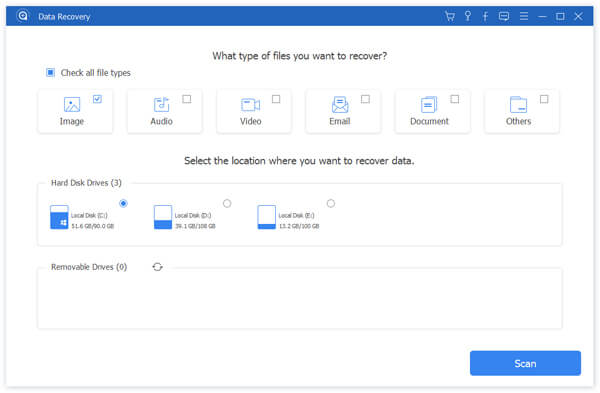 Step 2. Preview before file recovery
When going into the result screen, you can find all recoverable files in different types and formats.
For example, go to the "Document" tab from left hand column, you will be presented several folders titled DOC, DOCX, PPT, PDF, HTML and more. Go to each folder and look at the files before recovery.
The "Filter" feature on top of the window is able to locate a single file quickly.
"Deep Scan" button could find out more recoverable data from your hard drive.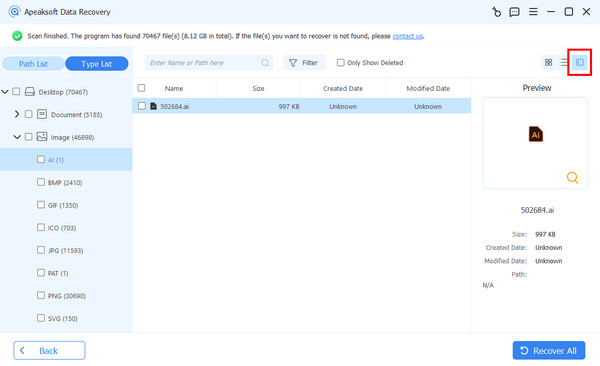 Step 3. Recover files with Cerber decryptor alternative
Finally, select all files that you'd like to get back and click on the "Recover" button to start retrieving files. When it is done, you can access your files as usual. It also enables you to recover data from SSD, hard drive, flash drive, digital camera and more.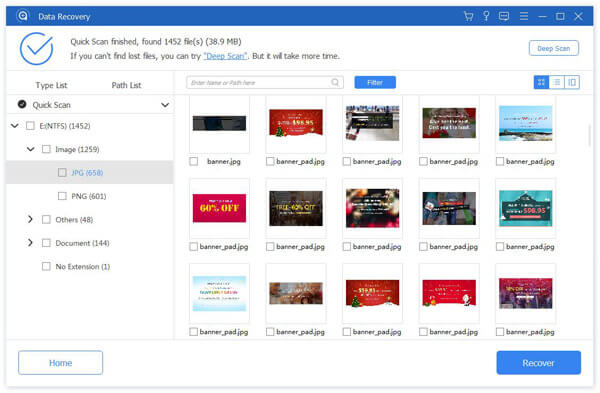 Do not miss this video show to recover deleted data from cerber ransomeware attacked computer.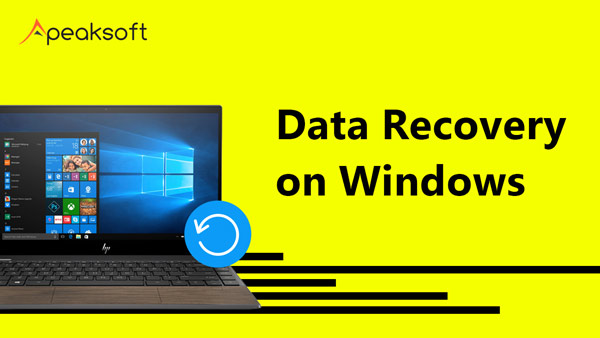 Conclusion
Unlike spyware and Trojan, ransomware encrypts your files and ask you to pay for ransom directly. Cerber Ransomware is indeed one of the nastiest viruses. In this tutorial, we have shared how to use Cerber ransomware decryptor and the alternative tool, Apeaksoft Data Recovery. We wish that you can get back your files with our guides.