With flash drives, we are able to transfer data between digital devices, make backups of important documents, create bootable media, and more. However, many experts have said that a flash drive is not reliable storage device, or flash drive not recognized on Windows and Mac OS, though it stores data in the memory similar to a hard drive. Various issues may turn a USB drive data inaccessible. In this post, we are going to share multiple ways to repair USB flash drive.

Part 1

: Basic ways to repair flash drive

Though the basic ways is not assurance to do USB flash drive repair successfully, they are worth to try.
Way 1: Change the drive letter
A flash drive has a drive letter and your operating system can fetch data on it. If the drive letter of an USB is the same with existing hard drive, the operating system may be confused. The solution of USB repair in such case is simple: change the drive letter of your USB.
Step 1. Power on your PC, and connect the USB flash drive to your computer. Right click on My Computer on desktop and choose Manage to open "Computer Manager".
Step 2. Unfold Storage on left sidebar and click on "Disk Management" to display all disks attached with your PC, right click on the flash drive and choose "Change Drive Letter or Paths".
Step 3. Open the drop-down menu on the popup dialog and change an available drive letter. Click on "OK" to confirm it.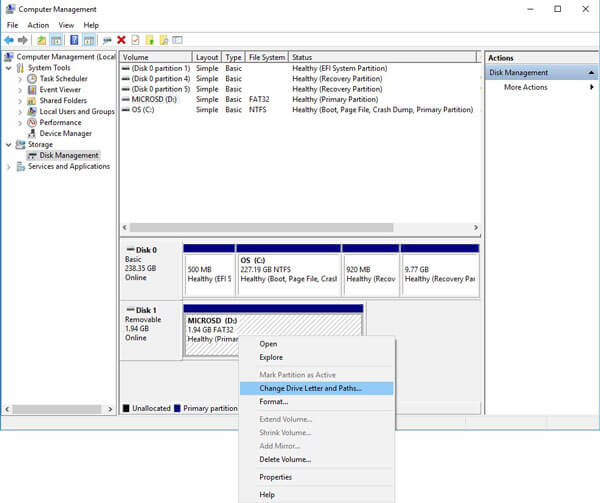 Way 2: Try another PC
Though it is rare, maybe the computer causes USB flash drive corrupt or damage, for example, virus or malicious programs might infect your computer. First of all, open your anti-virus program and check entire computer and the flash drive.
If it fails to repair thumb drive, remove the flash drive and connect it to another computer. This time it may work fine. Here you can learn to repair Lexar usb driver and rcover data.
Way 3: Try another USB port
The USB ports are always exposed to the air and may accumulate a lot of dust. If the USB flash not showing up after plugging into the USB port on your computer, try another clean USB port. It may repair USB flash drive within a few seconds.
Way 4: Reinstall the drivers
If there is something wrong on Windows drivers, the USB flash drive cannot work normally. Re-installing the drivers is another basic way of USB flash drive repair.
Step 1. Connect your flash drive to your PC. Hold Win + R to activate the Run dialog, type "diskmgmt.msc" into the box and hit "Enter" key to open Computer Manager.
Step 2. Go to "Device Manager" > "Disk drive", right-click on the flash drive sub-entity and select "Uninstall".
Step 3. Restart your PC, windows will search for and install the latest version of drivers automatically.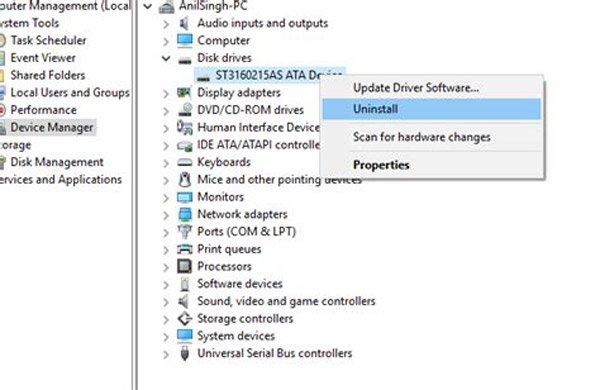 Part 2

: Best way to repair USB flash drivee

If you are looking for a professional USB repair tool, we will recommend Apeaksoft Data Recovery, because it offers many useful features, such as:
Recover files from flash drive, memory card, digital camera and other storage media in one click.
Available in a variety of situations, such as flash drive damaged, accidental deletion, virus attack, file system corrupted, and more.
Support a wider variety of data types, including all image, document, audio, video, and email formats.
Retrieve your files from flash drive in original format and quality.
Preview the recoverable files and select specific ones for flash drive repair.
Quicker, lightweight and safe.
Compatible with Windows 10/8.1/8/7/Vista/XP.
Download for Win
Download for Mac
How to recover files with the best USB repair tool
We use documents as the example to show you the procedure of repairing USB flash drive.
Step 1. Install Data Recovery on your PC, as well as plug the flash drive to the computer. Start the best flash drive repair tool. Head to the data type area, select what you want to recover, such as "Document". Then navigate to the location area and choose your flash drive in "Removable Devices" section. Click on the "Scan" button to let Data Recovery work.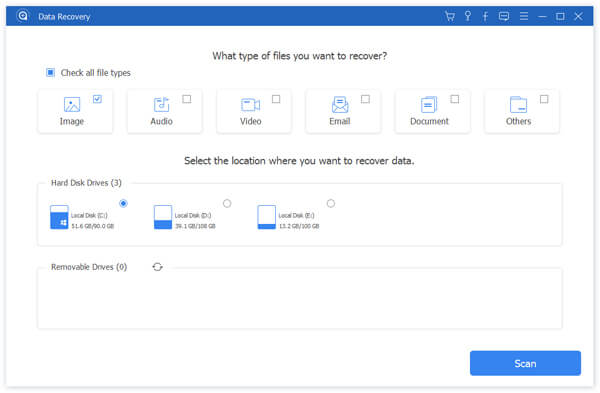 Step 2. When go into the result window, all recoverable documents will be organized by formats. For example, go to "Document" tab from left hand column, you will see several folders named DOC, PPT, PDF, EXL, HTML, etc. Open each folder and look at the documents that you want to recover. Moreover, the "Filter" feature at top ribbon could help you to locate the documents quickly.
If the scanning result does not contain your desired documents, click on the "Deep Scan" button to perform deep scanning.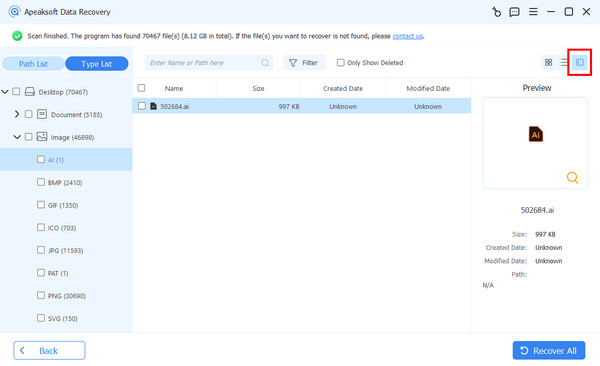 Step 3. Select all desired documents and folder by ticking the corresponding checkboxes, and click on the "Recover" button to initiate repairing USB flash drive. Wait for the process to finish, now you can access, copy and paste, or edit your documents normally.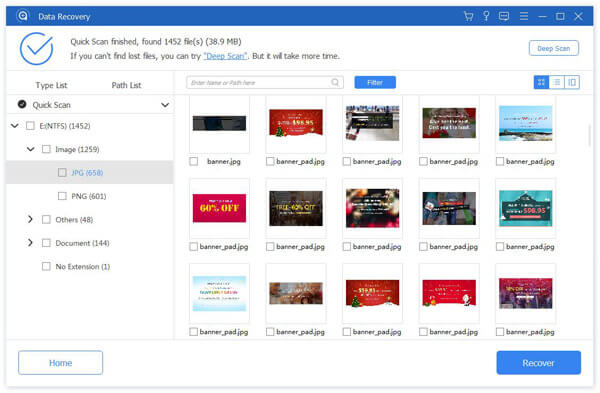 Part 3

: Make flash drive repair by using Windows Explorer

When your computer does not support file system of the flash drive, you have to repair USB flash drive by reformatting.

Step 1. Hook up the flash drive to your computer. Open a Window Explorer and navigate to the flash drive, right click on it and select "Format".

Step 2. Open the drop-down menu under "File System" on the format window, and select an appropriate file system:
NTFS is Windows operating system format;
FAT32 is widely compatible with most digital devices;
exFAT is supported by both Windows and Mac.
Step 3. Type "chkdsk [flash drive letter]/f" into the command line and then hit the "Enter" key to repair USB flash immediately.
Part 4

: Repair corrupted Pen Drive or SD card using CMD

The last but not least USB repair tool is the chkdsk command. It is able to diagnose flash drive and repair it simply.

Step 1. Put the flash drive into your PC and remember the drive letter of the flash drive in Explorer.

Step 2. Go to the Start menu, search for CMD and open a command prompt window as Administrator.

Step 3. Type "chkdsk [flash drive letter]/f" into the command line and then hit the "Enter" key to repair USB flash immediately.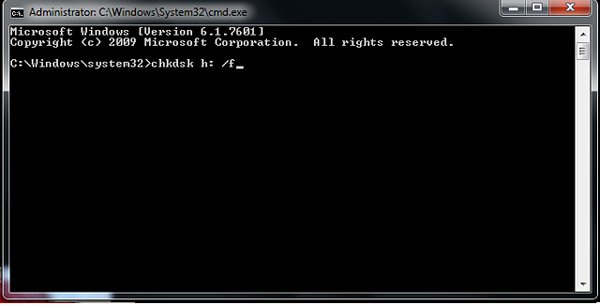 Conclusion
In post information era, we interact with data and produce oceans of data every day. It makes sense that flash drives are widely used around the world. When the flash drive not working, follow our guides above to do USB flash drive repair by your own. If you have more questions related to flash drive, please leave a message below.