We are living in a digital world and everything is stored in digital. Technology experts suggest people to back up our data, but in most cases people may lose their data without backup. For example, sudden interruptions during data transfer, like power off, could lead to data corruption and loss. According to our research, the most common situations that people need to get data back including accidental deletion, file corruption, virus attack and more. Considering this is a rather complicated task, we are going to share how to get data back on NTFS and other file systems.

You will like reading: Transfer Files from Android to iPhone.
Part 1

: Get data back on NTFS

NTFS is the default file system on Windows operating system, stands for New Technology File System. It is not used on Windows PC, but also available to most portable devices, such as USB flash drive, SD card, memory card and more. If you want to get your lost data back from NTFS file system, you will need a professional program, such as Apeaksoft Data Recovery, which is the best NTFS recovery with a lot of user-friendly features, such as:

1. Easy to use. This NTFS recovery tool is able to get data back from internal and external hard drive in one click.

2. Data recovery in various situations, including accidental deletion, virus attack, software corruption, or hard drive format.

3. Work on a variety of data types and formats, like image, video, audio, document, email, archive and more formats.

4. Lossless recovery. With the best NTFS recovery application, you can get data back in original conditions, format and quality.

5. Preview for selectively recovery. After scanning, users are permitted to look at all lost data ordered by types and formats and to recover all lost data or several specific items.

6. Quicker and safer. This NTFS recovery tool is lightweight and could get data back quickly and safely.

7. Moreover, Data Recovery is available to Windows 10/8.1/8/Vista/XP and the file system NTFS, FAT16, FAT32, exFAT, EXT, etc.

In short, it is the best way to get data back NTFS.
How to get data back NTFS
Step 1: Scan entire NTFS system to look for lost data
Launch the best NTFS recovery software after installed it on your computer. If you want to get data back from an external hard drive, connect it to the computer. The main interface offers two parts of custom options, data type and location. Go to the data type area, and select what data type you want to recover, such as "Image", "Audio", "Video", "Document", "Email" and "Others". Then move to the location area and choose where you want to get data back, such as local disk or removal drive. Once click on the "Scan" button, NTFS Recovery will start looking for lost data immediately.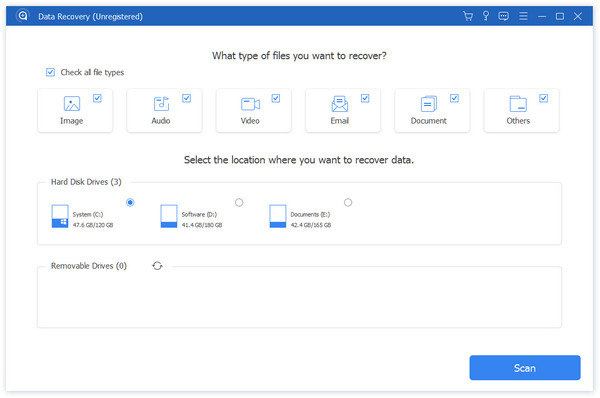 Step 2: Preview before get data back NTFS
After standard scanning, users will be taken to the result screen, and look at lost data arranged by formats. For example, go to the "Audio" tab from left navigation ribbon, and then you can preview all lost music in the folders on right pane. If you want to quickly find a certain file, enter the key word in the box on top of the window and click on the "Filter" button. To get back more data, click on the "Deep Scan" button at top right side of the window. It will take longer time to scan NTFS system deeply.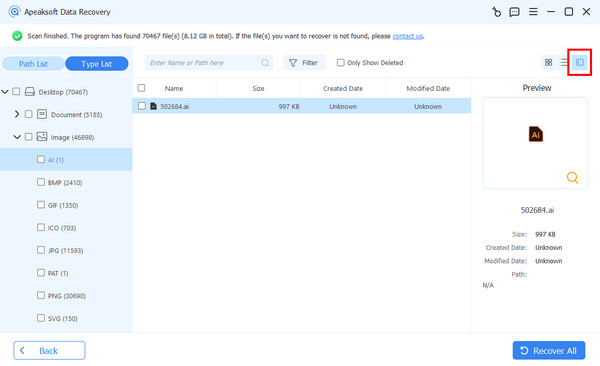 Step 3: Get data back NTFS in one click
Make sure to select all data that you want to get back by checking corresponding boxes. Then click on the "Recover" button to initiate getting data back NTFS. Finally, you can browse, move and edit your data as usual.
This NTFS Recovery does not have any limitations on how much data get back at one time.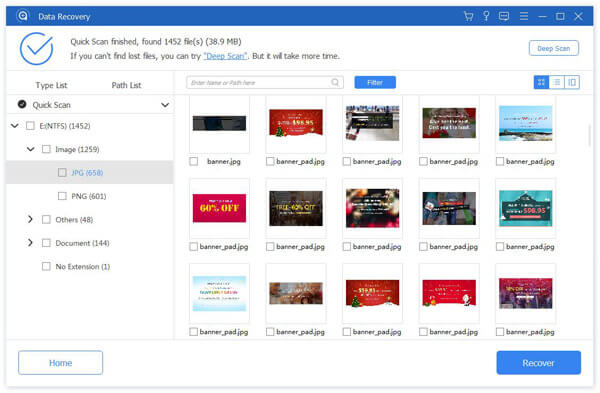 Part 2

: Get data back on smartphone

On the other hand, some people search for get data back for smartphone on social media and forums. In this part, you can learn how to complete this task with Apeaksoft Android Data Recovery. Its key features include:

1. Get data back from any Android devices, including broken one.

2. Rely on physical connection to recover Android data quickly.

3. Support a wider range of data types, like contacts, call history, messages, music, videos, photos, etc.

4. Onscreen instructions are helpful, especially for beginners.

5. More importantly, Android Data Recovery is able to save lost data to computer without damaging existing data on your phone.
How to get data back on Android phone
Step 1: Connect Android phone to Android Data Recovery
Get Android Data Recovery installed on your computer. Turn on the USB Debugging mode on your phone and plug it to your computer too. Run the program, it will detect your phone automatically.
Android Data Recovery is able to get data back even though the Android phone is broken, crash or smashed.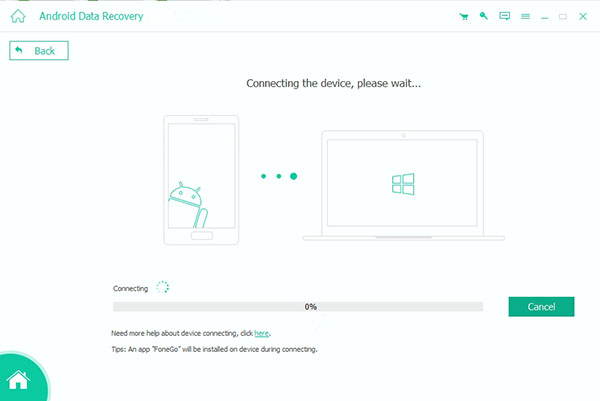 Step 2: Preview lost data on your phone
When the data type screen opens, select what you want to get back, like Contacts, Messages, Call Logs, Picture, Videos. If not sure, tick the checkbox in front of "Select All". And then click on the "Next" button to open the next window.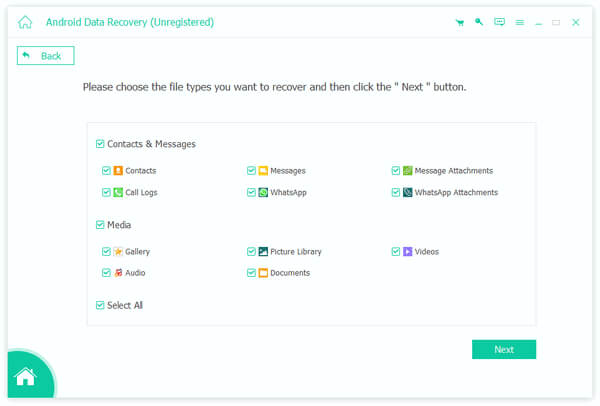 Step 3: Get data back from Android
Next, the detail window will show up. Go to the data type you want to recover, such as Videos, from left sidebar, and then look at all lost video data on right pane. Choose the data to get back and click on the "Recover" button. On the popup dialog, drop a proper location and click "Recover" again.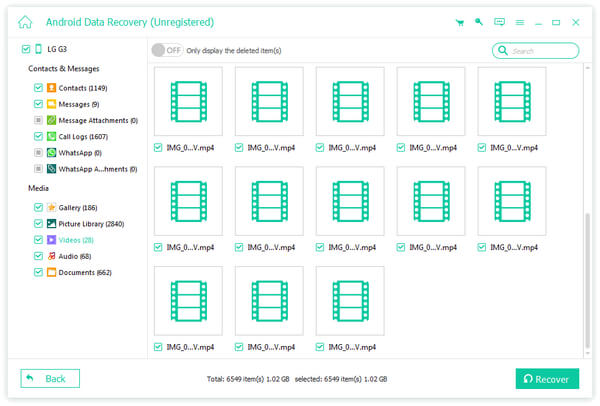 Conclusion
Based on the introductions above, you might understand how to get data back. Though it is technical job, the best getdataback software could simplify the process. And that is very important for non-tech savvy. In this tutorial, we have shared the best getdataback NTFS, Apeaksoft Data Recovery. The one-click data recovery feature is popular among users. If you want to get data back on smartphone, Android Data Recovery is a good choice. We hope that our guides and suggestions are helpful to you. And if you have more problems related to get data back, please leave a message below.