"I just deleted some videos that I believed I had copied them to my PC, but the truth is that they are not on my computer and now are erased from the SD card as well, how to recover MP4, please help." As digital cameras and high-end smartphone become affordable, more and more people take videos to record beautiful landscape and important moments. However, video files are larger and taking up more space. That makes them the object to clean up disks and free up space. Moreover, most data recovery software cannot make MP4 recovery since it needs advanced technology. In this tutorial, we are going to share the best way to make MP4 recovery.

Recommend: Data Recovery
Apeaksoft MP4 Recovery is the best video recovery software. Its main features include:
1. Easy to use. This MP4 recovery tool is able to get back lost MP4 files from your internal and external hard drive in one click, so even novices could grasp it in a few seconds.
2. File recovery in various situations. It could get back MP4 files easily; no matter your MP4 videos are lost due to mistake operations, accidental deletion, virus attack, file software crash, or disk format.
3. Support a variety of data types and formats. In addition to MP4 videos, it covers all image, video, audio, email, document and other formats, like JPG, ICO, PNG, BMP, GIF, PSD, TIFF, RAW, MP3, WAV, AVI, etc.
4. Lossless recovery. With the best video recovery application, you can restore deleted MP4 files in original format and quality.
5. Preview for selectively recovery. After scanning, you can look at all lost MP4 videos and decide to recover all of them or several specific videos.
6. Quicker and lighter. This video recovery tool is lightweight and could restore lost MP4 files separately, so it is quicker and safer, and you do not need to worry about privacy leakage.
7. Moreover, MP4 Recovery is available to 10/8.1/8/Vista/XP, and a variety of file systems, including NTFS, FAT16, FAT32, exFAT, EXT, etc. It also enables you to recover data from SSD, hard drive, flash drive, digital camera and more.
In short, the best MP4 recovery software almost integrates all features you are looking for.
How to recover deleted/lost MP4 files with MP4 Recovery
The MP4 file format is a digital multimedia container used to store video, audio, subtitles, still images and other data. It is the abbreviation of MPEG-4 Part 14, also known as MPEG-4 AVC. Though MP4 is a reliable, highly compressed file format, there are several situations that need MP4 recovery, such as:
1. Empty the Recycle Bin by accident or delete the MP4 videos by pressing Shift + Delete key combination.
2. Sudden interruptions, like power surge, software crash, or forced removal, can lead to MP4 video files corruption while transferring them from one storage device to another.
3. Much like other data, if the MP4 videos are attacked by virus, malware or Trojan, your anti-virus software will treat the video files as malicious program and delete them completely.
4. Another common situation is formatting. If you format your storage device intentionally or unintentionally, your MP4 videos stored on it will be erased along with other data and files.
Fortunately, Apeaksoft MP4 Recovery has integrated the advanced technology to perform MP4 recovery in all the situations above.
How to recover MP4 files with MP4 Recovery
Step 1. Scan entire disk to look for deleted MP4 files.
If your MP4 files stored on an external storage device, connect it to your computer. Start the best MP4 recovery software when you found MP4 files were deleted. You can see two sections on the main window, data type and location. Go to the data type section, and tick the checkbox next to the "Video" option. Then navigate to the location area and select where you save the deleted MP4 files originally, like local disk or removable drive. MP4 recovery application will work as soon as you click on the "Scan" button at bottom right corner.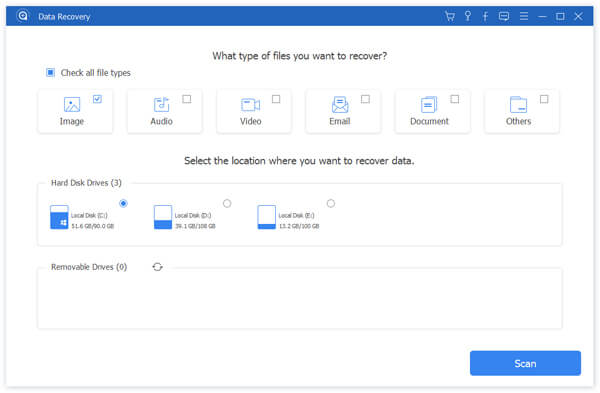 Step 2. Preview files before MP4 recovery.
You will be taken to the result window after standard scan finishes. Go to the "Video" tab from left hand side, and then open the folder titled "MP4" on right panel. Now, you can look at all deleted MP4 files. If there are too many files, locate to the top ribbon, enter key words related to the MP4 file that you want to recover and click on the "Filter" button. This feature could find the specific file quickly. If the quick scanning result does not contain the desired MP4 video, click on the "Deep Scan" button at upper right corner. It will take more time to scan the hard drive deeply and find more recoverable MP4 files.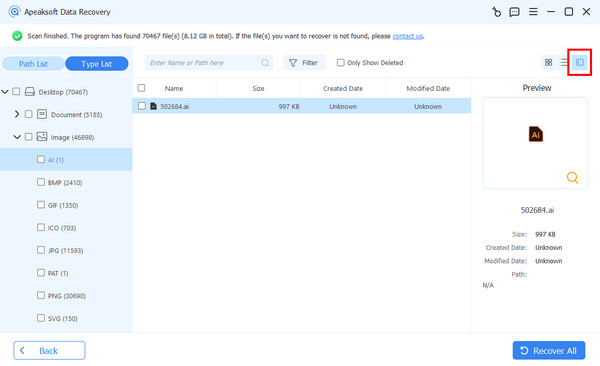 Step 3. Make MP4 recovery in one click.
Select all MP4 files you'd like to get back by checking the corresponding boxes or choose entire MP4 folder. If you are ready, you can click on the "Recover" button to initiate making MP4 recovery. A few minutes later when it is complete, the deleted MP4 videos will be restored to your computer. Click on the "Open Folder" button on Recovery Finished window to open the destination. Then you can view, copy and paste, or edit your MP4 files as usual.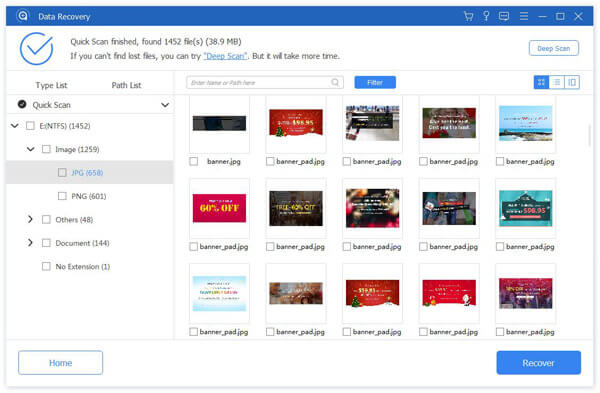 In addition to recover videos from hard drive, Data Recovery has the capacity to recover email messages. So, if your Gmail account contains the information of deleted YouTube videos, you can get them back through email recovery.
This MP4 recovery application is not only able to recover MP4 files, but also available to other video formats, photos, audios, emails, documents and other files. Plus, it does not have limitations on how much data is recovering. And the ability to only recover MP4 files makes MP4 recovery faster than other data recovery software.
Conclusion
As technology developing, people are more likely to capture videos to record memorable moments than ever before. Plus, most social platforms support video posts now. However, video and MP4 recovery is still a professional task. Actually, there is something we can do by our own before asking technology support team to recover videos. In this tutorial, we have shared the best way of MP4 recovery. Apeaksoft MP4 Recovery is one of the best media recovery software on market. It is not only easy to use, but also able to get back almost all deleted MP4 videos with a single click. We wish that our tutorial is helpful to you. If you have more problems related to MP4 recovery, please leave a message below this post.