Smartphones and instant messaging services, such as WhatsApp, have transformed the way that we keep touch with others. WhatsApp is based on mobile devices, whose touchscreen is great but also frustrating. A simple tap on the wrong option, for instance, could lead to WhatsApp chat history disappearance. A number of users have complaint that they meant to press Add conversation shortcut, but touch Delete chat instead. The result is that all WhatsApp messages are gone permanently. So there are many topics about WhatsApp recovery on forums and Blog. Though it is not simple to recovery lost WhatsApp chats without professional services, you can learn the best WhatsApp recovery methods for iPhone and Android phone below.

Part 1

. WhatsApp recovery tool for iPhone

There are a lot of programs claiming that they have the capacity to recover WhatsApp, but only a few are true. What should the best WhatsApp recovery tool look like? According to our summary, first of all, it should be easy to use. More importantly, it could recover lost WhatsApp chats effectively on any iPhone models. iPhone Data Recovery is such a toolkit for iPhones.

1. Able to get back WhatsApp chats from mobile phone, iTunes backup and iCloud backup.

2. Retrieve lost WhatsApp conversations to computer in one click.

3. Backup and restore WhatsApp messages to prevent from data loss.

4. Recover call history, message, contact, video, music and other popular iOS data.

5. Support all iPhone, iPad, and iPod touch models.

6. Support Snapchat recovery, Instagram recovery, etc. apart from WhatsApp recovery.
How to get WhatsApp recovery from iPhone
Step 1. Prepare software and hardware
The program offers one version for Windows PCs and Mac computers respectively. You can download and install the corresponding version based on your operating system. Plug your iPhone to your computer with USB cable and run the WhatsApp recovery tool. It is able to recognize your phone automatically.
Step 2. Look for WhatsApp chats
Once press the Start Scan button, iPhone Data Recovery will look for all lost data on your phone using advanced algorithm. When going into the result window, you can select WhatsApp and WhatsApp Attachments options to display all lost messages on preview panel, including WhatsApp chats.
Step 3. WhatsApp recovery from iPhone
Tick the checkbox in front of each WhatsApp chat you want to get back and click on the Recover button. When the pop-up dialog appears, pick up a folder to save the messages and hit Recover again to finish WhatsApp recovery process.
iPhone Data Recovery also has the ability to retrieve WhatsApp messages from iTunes backups or iCloud backups.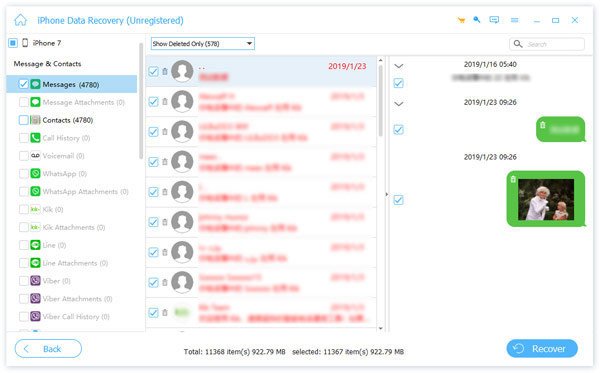 Here you may want to know: How to add password on WhatsApp to protect messages
How to avoid WhatsApp conversations loss
As a versatile iPhone toolkit, the software offers a backup and restore feature to help you avoid WhatsApp conversations loss or restore messages from backup at any time.
Step 1. Go to WhatsApp Backup mode
Launch the software and choose More on home interface. Then choose iOS Data Backup & Restore from the tool list.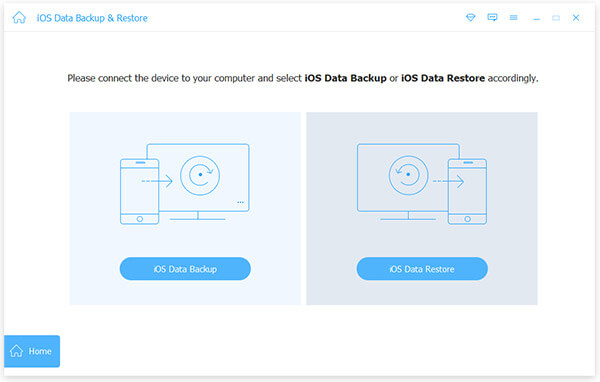 Step 2. Backup WhatsApp conversations to computer
On the iOS backup window, click on iOS Device Backup. Then the software will detect your iPhone and backup data to computer.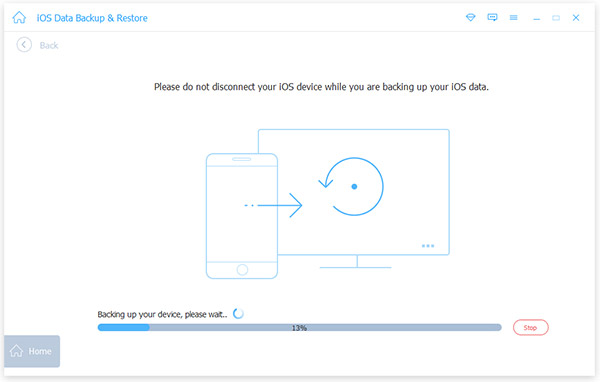 Step 3. View WhatsApp messages
After backing up, you can look at WhatsApp chat history and get WhatsApp recovery at any time by clicking on "View Now" button on the backup files window.
Part 2

. WhatsApp recovery tool for Android

On the other hand, if you accidentally deleted WhatsApp chat history, messages or attachments on your Android phone, Android Data Recovery is a professional WhatsApp recovery tool available to all phone models.

First of all, it could get back WhatsApp chats deleted by mistake, factory reset, system crash or other error operations.

And the onscreen instructions simplify the WhatsApp recovery process, especially to beginners. Moreover, Android Data Recovery is an all-in-one toolkit and there are many features waiting for you exploration.

Step 1. Connect your phone to Android Data Recovery

Download and install the latest version of WhatsApp recovery tool to your computer. Then hook up your Android phone to the computer with a USB cable. Run the desktop software and wait until it recognize your phone model.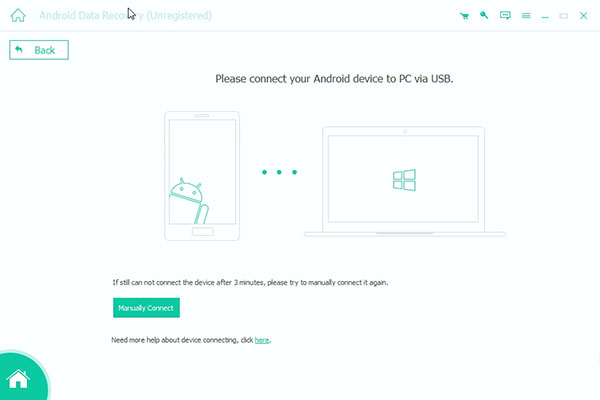 Step 2. Complete the connection
When the customized instruction appears on the screen, all you need to do is to follow it to open the USB debugging mode of your phone. Then the connection between your phone and the WhatsApp recovery tool is successful.
Step 3. Preview WhatsApp chats history
When going into the next window, tick the checkboxes in front of WhatsApp and WhatsApp Attachments. If you want to recover WhatsApp contacts, you can find them in Contacts option. Then press Next button to open the detail window. Here you can preview all lost WhatsApp conversations.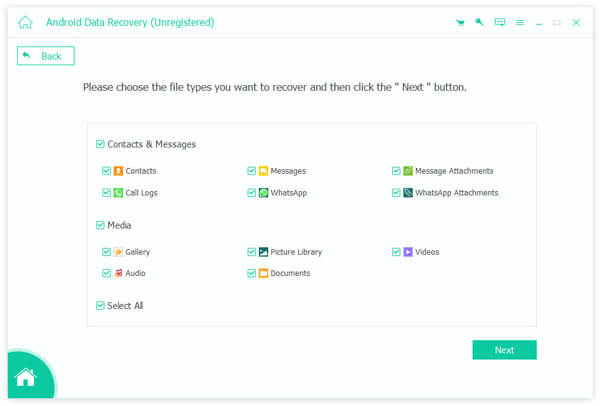 Step 4. Get back WhatsApp chats
Select the WhatsApp conversations you'd like to get back according to date and then click on the Recover button to complete WhatsApp recovery.
Conclusion
Based on guide above, you might grasp how to get WhatsApp recovery on iPhone and Android phone. As we increasing rely on WhatsApp, losing chats is a common occurrence. Most of the time getting back WhatsApp chats or contacts is not very easy without professional services. Fortunately, iPhone Data Recovery could help you a lot. It is able to restore deleted WhatsApp conversations and contacts from iPhone devices, iTunes backup or iCloud. Moreover, you can use the backup and restore feature to sync WhatsApp data to your computer. On the other hand, Android Data Recovery is a powerful tool for WhatsApp recovery on Android.