FAQ: Failed to register Apeaksoft software for register network error? How do I deal with it?
You may encounter registration errors while registering Apeaksoft software. Register network error has been a common issue during registration process. Well, there is no need to worry about. You can find the ultimate solutions to fix the register network error in the post.
Method 1. Check Windows Firewall settings
If you are not allowed to visit our web server thorough Firewall settings, you can view and alter Firewall settings on your computer. What you need to do is adding "reg.apeaksoft.com" to your firewall. Remember that the network port is "443" and protocol is "https".
1. Click the "Start" button > "Settings" > "Update & Security" > "Windows Security" > "Firewall & network protection".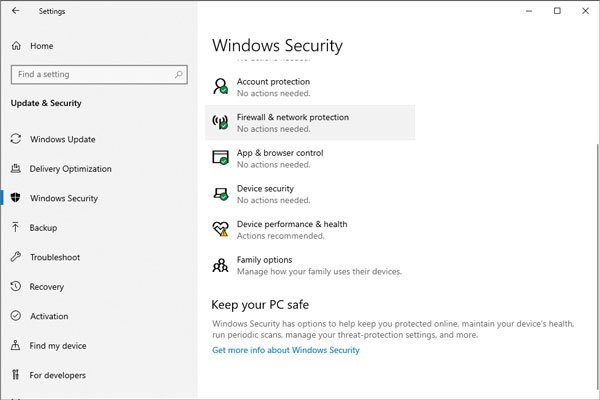 2. You can select a network profile. Find "Windows Defender Firewall" and switch the setting to Off or On.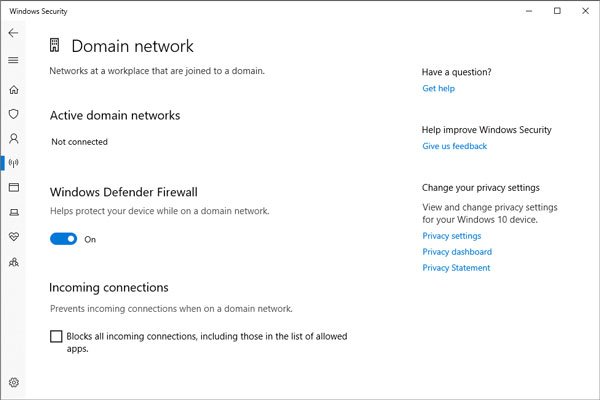 Method 2. Check the network connection
When you are using a poor network connection, register network error may occur. Thus, you should check if your current network is well connected. If so, make sure that your device is connected to the stable network.
1. Click the "Start" button > "Network & Internet" > "Ethernet" > "Network and Sharing Center".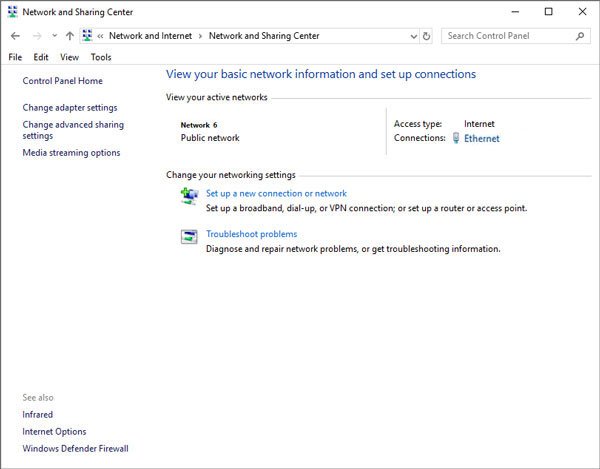 2. Click "Ethernet" and "Details..." to check the details of your network connection.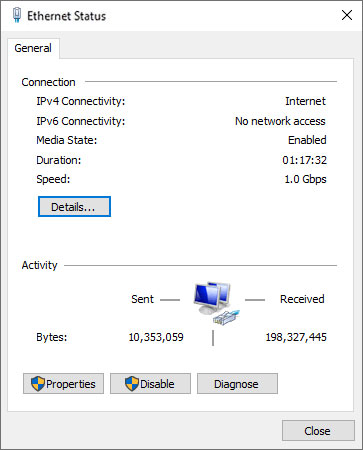 Method 3. Uninstall the program and reinstall it
The register network error may be caused by an improper installation. So, you can uninstall the software and download from the official website. Then, start registering the program with the same registration code.
Method 4. Turn off VPN network
You may not be able to reach some website page or register window with VPN connected. If you have turned on VPN, be sure to disable it and try to register again.
If there is still problem existed, please contact our custom service (support@apeaksoft.com).