Contacts simplify your communication on iPhone via message or call.
However, when you tell Siri to call Jack, It asks which Jack you are calling, because there are several contacts named as Jack on your iPhone, you must fell troublesome.
For those duplicate contacts on iPhone, the best solution is to combine.
This post collects 4 easy ways to help you merge iPhone contacts, by removing duplicates or combine several ones into one.

Way 1. How to merge duplicate iPhone contacts automatically (Easiest)
The easiest way to merge iPhone contacts is to use the app to help you complete the task automatically.
iPhone Transfer is the software that helps you pick up contact duplicates and merge them into one. It can deal with your contacts on iPhone XS/XR/X/8/7/6/5/4, etc.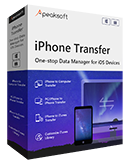 4,000,000+ Downloads
Find and merge contact duplicates on iPhone.
Add and change contacts on computer.
Manage and create iPhone contacts group.
Transfer iPhone contacts to computer/iPhone.
Step 1. Connect iPhone to computer
Download and install iPhone Transfer to your computer. There is one version for Windows 10/8/7/XP and Mac OS respectively. Plug your iPhone to the computer via a USB cable and launch the iPhone contact manager.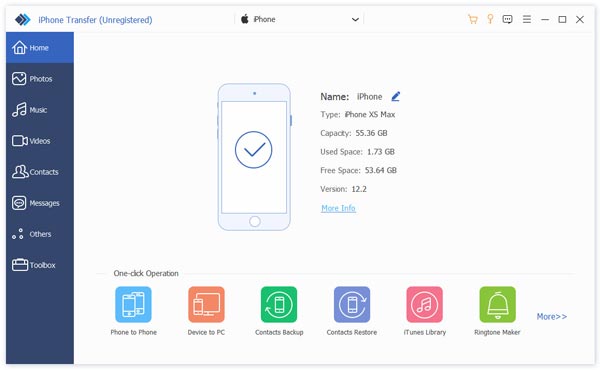 Step 2. Preview and select iPhone contacts
After the application recognizes your iPhone, unfold the device name at upper left corner and click Contacts on left ribbon. Locate to the right side, you can view all contacts on iPhone. If you want to edit any contact, select it and click Edit on top ribbon to open the editor. Here you can change photo, group, or add information to the contact.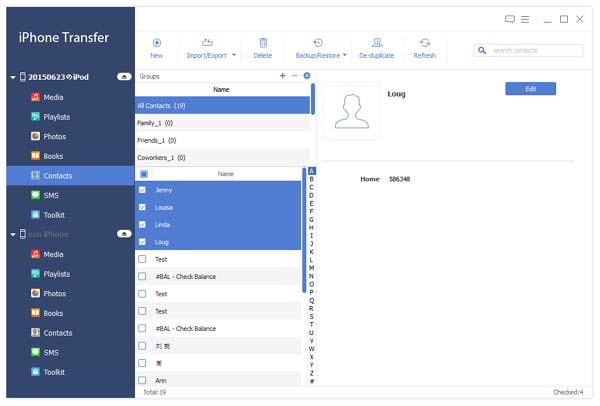 Step 3. Merge contacts on iPhone
If you have many duplicate contacts in your iPhone, click the De-duplicate button on top of the window. Choose a match type on the popup dialog and click Merge. Then the iPhone contact manager will remove duplicate iPhone contacts by merging them based on the match type.
When it is done, disconnect your iPhone with your computer. Go to the iPhone Contacts app and the multiple contacts should disappear.
Moreover, this software can help you do:
Way 2. How to remove iPhone contacts via iCloud
iCloud offers a website access to manage iPhone contacts in alphabetical order, which lets you discover the duplicate contacts easily. Plus, you can delete multiple contacts on iPhone in one click quickly.
Step 1. Type icloud.com in the address bar of your browser and press the Enter key. Next, input your Apple ID and password, answer the security questions or use the verification code received on your iPhone to access your iCloud account.
Step 2. Click "Contacts" on the home page to go to the next page. Then browse the iPhone contacts and find the duplicate iPhone contacts to remove. Press "Ctrl" button on Windows/ "Cmd" button on Mac and select multiple contacts on iPhone.
Step 3. Unfold the "menu" button with a gear icon at bottom left corner and hit "Delete" to remove duplicate contacts iPhone. You can click "Refresh Contacts" to check the contact list after deleting.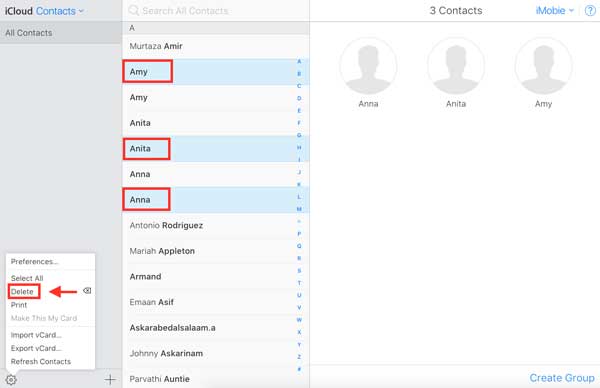 Way 3. How to merge iPhone contacts on Mac
If you have ever synced iPhone contacts to Mac, then you can merge your iPhone contacts via Contacts app.
Step 1. Make sure that you have turned on iCloud Contacts on your iPhone. Turn to your Mac, go to "Apple menu" > "System Preference" > "iCloud" and select the Contacts option to sync iPhone contacts to Mac.
Step 2. Open the Contacts app on Mac, hold down the "Cmd" button and highlight multiple contacts that you want to remove. Once press the "Delete" button on your keyboard, the duplicate contacts will be removed.
Step 3. Wait for the contact list to resync to your iPhone. Then when you open the iPhone Contacts app, duplicate contacts should disappear.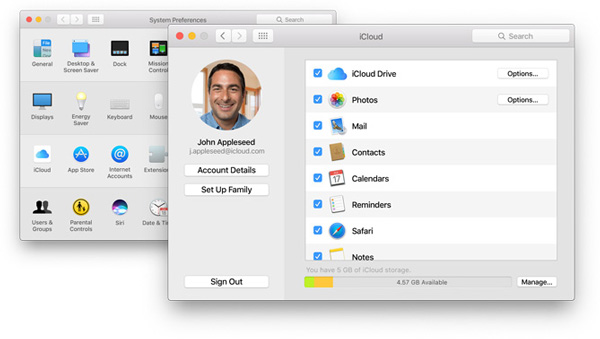 Way 4. How to combine iPhone contacts manually
Apple has introduced a feature for iPhone, called link contacts. It is able to merge contacts on iPhone manually. If you only have several duplicate contacts, this way could help you remove duplicated iPhone contacts. Link contact is suitable to the situation that two contacts have different contact information for the same person.
Step 1. Start the iPhone Contacts app from your home screen. Browse up and down to find the duplicate contacts.
Step 2. Select one duplicate iPhone contact to open it in the detailed screen, tap the "Edit" menu at upper right corner, and then scroll down to find the option titled "link contacts". Tap on it to open the iPhone contact list, search and select another contact for the same person.
Step 3. Next, tap "Link" at top of the screen to merge the two contacts into one. After the process, the second contact will disappear from your iPhone and the contact information will be merged into the first one.
Note: After merging iPhone contacts, you can still check the two separate contacts in the "Linked Contacts" section.
This way only applies to several contact duplicates, not batch contacts.
Conclusion
In this tutorial, we have collected 4 easy ways to help you merge iPhone contacts. You can use iCloud to merge iPhone contacts on computer, combine contacts on Mac through Contacts app, or use Contact Link to combine contacts into one, and this way only works for small number of contacts. The easiest way is to use iPhone Transfer to help you find and de-duplicate contacts on iPhone. Now it is you turn to grasp the method you need to clean up iPhone contacts.