"App Store updates my apps to the latest version automatically, but recently I found that my email app no longer notified the new mails, how to undo an app update and use the older version?"
Apparently, newer is not always better; however, app stores, such as Google Play and App Store, do not provide a way to select a specific version of an app or downgrade. Does this mean you cannot get the old version that you have used?
The answer is simple, no.
We are going to share how to undo an app update on iPhone and Android phone in this article.

Part 1

. How to undo an app update on iPhone

Apple has added automatic app updates to iOS and enabled it by default. Fortunately, there are approaches to undoing an app update on iPhone.

Like iOS update, downgrade or undo an app update also risks a little. For avoiding any data loss, you had better backup iPhone data firstly with iOS Data Backup and Restore.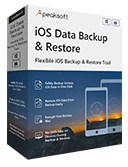 4,000,000+ Downloads
Backup iPhone data to computer in one click.
Support encrypt backup to protect your data safely.
Preview and backup selective data on iPhone.
Work on iPhone 15/14/13/12/11/X/8/7/6/5, etc., iOS 17 supported.
Approach 1: Downgrade an app using Time Machine
If you have an iPhone and a Mac computer, this way is able to undo an app update quickly.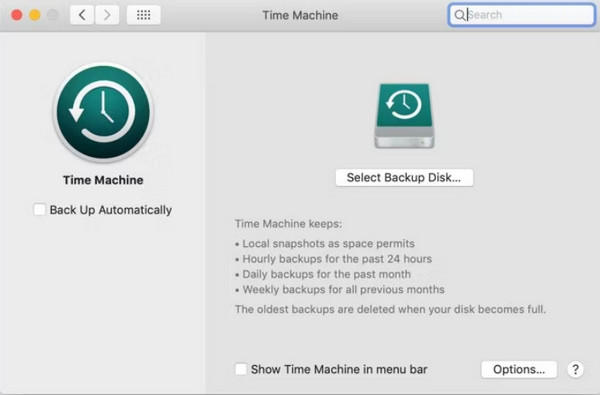 Step 1: Run Time Machine on your Mac computer, and go back to the date when the app ran well.
Step 2: Head to [user] -> Music -> iTunes -> Mobile Applications, search for the app that you want to downgrade and delete it.
Step 3: Drag and drop the old version from the backup into the iTunes My Apps section. That will replace the new update.
Step 4: Finally, sync your iPhone, the old app version will restore to your device.
Approach 2: Undo an app update by iTunes
In fact, iTunes is not only a useful tool to back up iPhone apps, but also a simple way to undo an app update.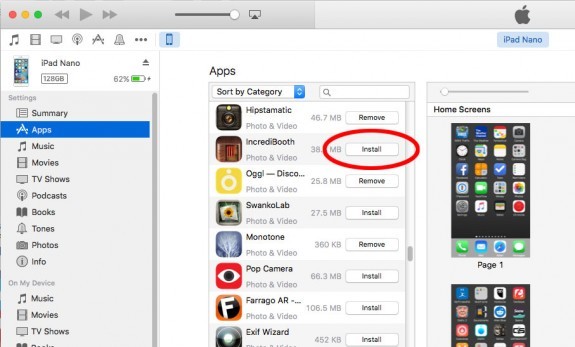 Step 1: Uninstall the app from your iPhone after App Store updated it automatically.
Step 2: Next, plug your iPhone to your computer. Run iTunes, click on the Device icon at upper left corner.
Bear in mind not to sync your iPhone now. If you have turned on automatic-sync in iTunes, disable it.
Step 3: Go to the Applications tab and choose Apps on the sidebar in iTunes.
Step 4: Locate the app that you'd like to reinstall on the list and hit the Install button.
Step 5: In the end, sync your iOS device to get the older app back to your iPhone.
You'd better stop App Store updating automatically. Otherwise, it will detect the older app and up it to date. Moreover, you could also use iTunes to help to downgrade your iOS easily.
Part 2

. How to undo an app update on Android phone

Generally speaking, there are two kinds of apps on an Android phone, the pre-installed system apps and third-party apps. The methods to undo an app update are various depending on the app category.

Still, do not forget to backup Android data before downgrading or undoing an app update.

Android Data Backup and Restore is the file backup software for Android phone.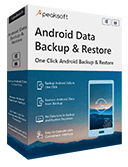 4,000,000+ Downloads
Backup all data on Android to computer in one click.
Backup contacts, messages, photos, videos, audio, etc.
Support Samsung Galaxy S23/S22/S21/S20/S10, Huawei, HTC, etc.
Backup selective data from Android to computer.
Learn the detailed steps to backup your Android phone to PC.
Method 1: Uninstall updates for system apps
We use the Chrome app as the example to show you to workflow.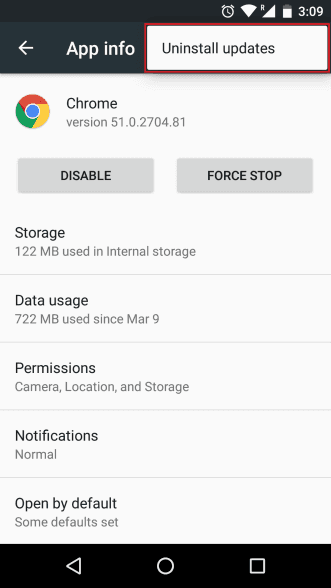 Step 1: Turn on your Android phone, head to Settings -> Apps and find the app that you want to uninstall the latest update, like Chrome.
Step 2: Tap the three-dot icon at upper right corner and then hit the Uninstall updates option.
Step 3: When prompted, select OK to confirm it. After the process completed, the system app goes back to the older version.
Method 2: Undo an app update for third-party app
Unfortunately, there is no such option for third-party apps on Android. So, you have to undo an app update using APKMirror.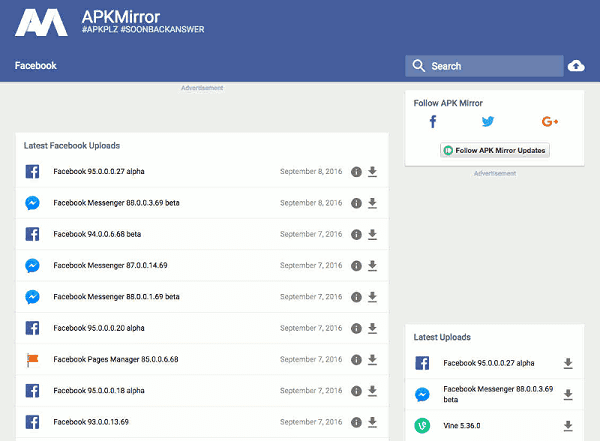 Step 1: Run the Settings app from your app drawer and navigate to the Apps screen.
Step 2: Touch the app to downgrade, and tap on the Uninstall button. Confirm to remove it from your Android phone.
Step 3: Next, start your mobile browser and visit the APK Mirror website, which is a database for old versions of apps. Search for the desired version of the app and download the APK file to your phone.
Step 4: Head to Settings -> Lock screen & Security and make sure to enable the Unknown Sources option.
Step 5: Find the downloaded APK file, open it and follow the onscreen instructions to install it on your phone.
Congratulations! Now, you can use the older app on your Android phone.
This way does not require rooting your Android phone or extra tools. However, it may cause other problems, such as conflicting to the new Android system.
Part 3

. FAQs of undoing an app update

Is it possible to undo an app update?

Yes. If you want to undo an app update on the iPhone or Android device, you can use Time Machine, iTunes, or third-party apps.

Can I cancel an iOS update?

Yes. After updating, you can cancel the process if you need. Just go to Settings and tap General. Enter iPhone Storage and tap System Data to delete it.

Can I update my apps?

Yes. You can access App Store or Google Play Store to find the apps you downloaded before. Then select the Update option.

Why can't I update my apps?

It may be related to several reasons, including app issues, device bugs, inefficient storage, etc. If you encounter the app's updating issues, you can try to restart your phone first.

Are there any risks in using older app versions?

Using older versions of apps may come with risks, such as missing out on bug fixes, security updates, and new features. Additionally, some apps may not be compatible with your new iOS version.
Conclusion
Based on the sharing above, you should grasp how to undo an app update on iPhone or Android phone. To be honest, we do not recommend you to downgrade an app, because developers release updates to remove bugs. But, if you do not like the new version, there are methods to get back the older version. For iPhone users, you have to complete the job with iTunes. When it comes to Android phone, the procedure is depending on the type of your app. Anyway, following our step-by-step guides, you can get what you want efficiently.