No matter which brand your Android phone is, chances are a lock screen will be the first screen you see each time you turn on your device. Today, we have more options of lock screen than ever before, for example, PIN, passcode, pattern, fingerprint and more. They block others and sometimes yourself from accessing your device and apps. If your smartphone is always placed in a safe place, it is not necessary to turn on the lock screen at all. Therefore, we are going to share the guides on how to turn off lock screen in this tutorial.

First, you will lose the warranty after rooting Android tablet/phone. That means you cannot enjoy the free technology support from your manufacturer. On the other hand, your phone is exposed to more security risks.
Every app that grants the root access privilege is able to collect all information and data on your device. More importantly, you have to perform the Android rooting process very carefully. Any improper operation may cause serious results, like destroy your data on the device, make the phone or tablet crashed, and more.
Therefore, we are going to concentrate on everything you should know about how to root an Android phone or tablet. Spending a few minutes to read the post, you can learn why root Android phone and multiple methods of how-to.
Part 1

: How to turn off lock screen

Turning off lock screen means that you have set up a screen lock. And the methods to turn off it are different depending on whether you remember the passcode.
Method 1: Turn off lock screen with passcode
We use a Samsung Galaxy S5 as the example. The details may be a bit various on different devices.
Step 1: Unlock your smartphone with your password. Go to the App Tray and open the Settings app.
Step 2: Scroll down, find and tap on Lock screen and then hit the Screen lock option.
Step 3: When prompted, enter the PIN code, which is usually a four-digit passcode. Then tap on Continue to go into the screen lock screen.
Step 4: Next, select None on the list. This will turn off lock screen immediately. To test it, press the Power button and release quickly to turn off your screen, and then press the Power button to evoke the screen. It will not ask you to enter password.
Method 2: Turn off lock screen without password
Sometimes, people forgot their lock screen password due to various reasons. Then you cannot turn off lock screen normally. Fortunately, Google's Android Device Manager is able remove lock screen without password.
Step 1: Make sure that you have set up your Google account on your smartphone. Put your device online via cellular or Wi-Fi.
Step 2: Turn to a computer, launch your browser and visit www.google.com/android/devicemanager. Sign in the Google account and password associated on your phone.
Step 3: Next, you will be presented the location of your phone on the ADM interface and three options, Ring, Lock, and Erase.
Step 4: Click on Erase button. When prompted, read the warning carefully and hit Erase again to start turn off lock screen and wipe all personal data and settings from your device.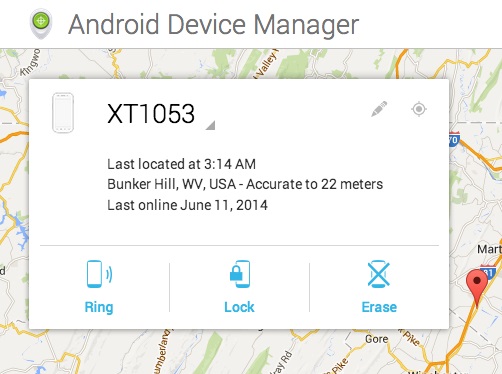 Part 2

: Tips about turn off lock screen

When it comes to turn off lock screen on Android phone, there are some tips you'd better follow:

1. Make sure that you do not need a lock screen before turning it off. It makes sense that Google introduced screen lock and manufacturers continue improving screen lock technology. As mentioned, it is the most important security measure on Android device. So, if you want to turn it off, make sure that no privacy, such as credit card password, contacts, and more, is on your phone.

2. Pick up a proper screen lock. If you give up the idea of turning off lock screen, a proper screen lock may be another problem. There are more and more screen lock options, like the latest face recognition. Among the traditional screen locks, password is safer than pattern, because it has more possibilities. Biometrics is better on security, but not as stable as traditional locks. So, you'd better set a backup screen lock when using fingerprint and other biometrics.

3. Learn a data recovery tool for Android is important. As you can see, when turning off lock screen without password, it will clean up all your data. Plus, everyone could open the device without screen lock, which brings risks on data loss as well. From this point we recommend Apeaksoft Android data recovery.
Recommend: Android data recovery
Get back lost data on Android devices within a few minutes.
Valid in various situations, like accidental deletion, factory reset, lock out of the screen, system crashing or freezing, black screen and more.
Support contacts, call history, SMS, MMS, photos, videos, music, documents, apps and app data, and other Android data types.
Work on a wider range of Android devices from Samsung, HTC, LG, Sony, MOTO, Google, etc.
Recover lost data in original quality and status while not destroying existing data on your phone.
Available to Windows 10/8/8.1/7/XP and Mac OS.
Download for Win
Download for Mac
In short, it is the best way to avoid data loss when enable or turn off lock screen on Android.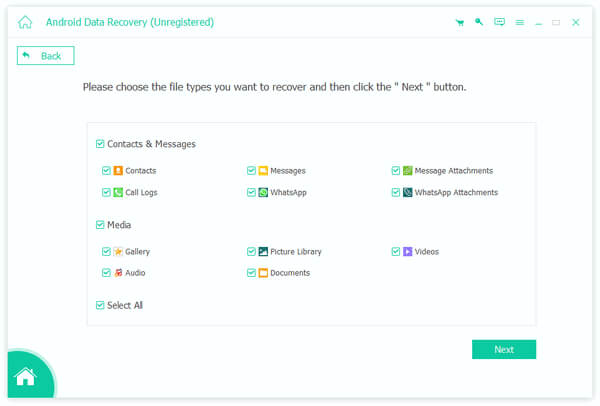 Part 3

: How to enable lock screen

AGenerally speaking, we suggest you to enable it, if you have turned off lock screen on your phone. It is the last line of security measure valid on protecting your privacy, information and files.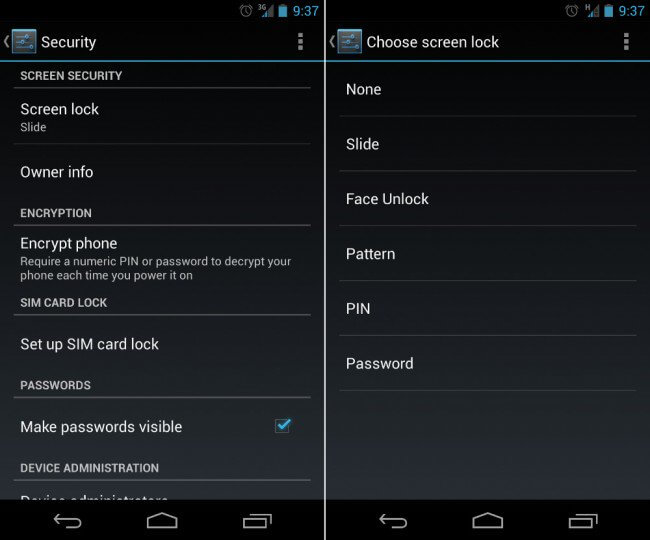 Step 1: Turn on your smartphone, head to Settings-> Security or Security & Lock screen-> Screen Lock.
Step 2: Now, you can pick up your favorite screen lock and enable it:
Slide Lock: Move a slider to unlock screen. It is not preferable for protecting your device.
Pattern lock: Unlock your screen by drawing saved pattern composited four or more connected points.
PIN code: a PIN lock is a four-digit password, which is usually used as a backup way to turn off lock screen.
Password lock: Include digits, characters, and/or symbols.
Voice lock: This lock is available to latest Android systems. It can only be unlocked by your voice and certain words.
Fingerprint lock: It is the most prevalent biometrics on smartphones. After enable, you can access your device by putting your finger on the fingerprint sensor, which is equipped on most new Android phone models.
Step 3: After you enabled lock screen, you have to unlock the screen with your password every time accessing your device.
Note: Android O/N/M also allows you to set wallpaper, widgets, notifications and more on the lock screen
You may need: How to bypass iPhone lock screen
Conclusion
According to a recent survey, some people are not familiar with how to turn off lock screen. Based on the sharing above, you must know the method to disable lock screen clearly. It is important settings on Android, but the procedure is pretty simple. Compared other custom settings, lock screen is not only functional, but also offering more custom options. We hope that our guides and suggestions are useful to you.