There is no denying that Android has developed a powerful operating system, which gains a great popularity among multiple Android users.
However, there are still a great many users complaining that Android system does not give them enough control to the device, especially for the lock screen and the locking mechanism. If you are one of the complainers above, actually, you can find not a few unlock apps on the market to help you solve such a problem.

But it should be a little bit troublesome and time-wasting to choose an easy and professional Android unlock app among hundreds of similar programs. This passage is going to list the best 10 unlock apps for Android, so that you can find the one you are most interested. Read on and learn more details.
Part 1

: Best 5 paid unlock apps
Top 1. paid unlock app --- AutoApp For Pebble Unlock
AutoApp For Pebble Unlock is also one of the best and most professional unlock apps. The app is built for Android 2.2 and higher, and is completely secure to download and use. Recently, the develop has rolled out a new vision of AutoApp For Pebble Unlock, and there are already more than 1k users downloading and installing this unlock app.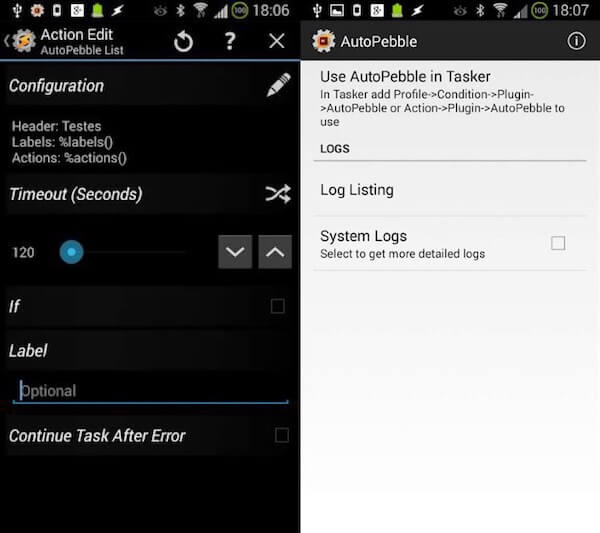 Top 2. paid unlock app --- UnlockUnit Mobile App
You can also unlock your Android phone by using UnlockUnit Mobile App. This unlock app can be found in Google Play Store. It is easy, safe, and secure to get the unlock code for your Samsung, Motorola, LG, HTC or Blackberry and so on. Moreover, you can also earn money by using this unlock app to unlock your friends' phones!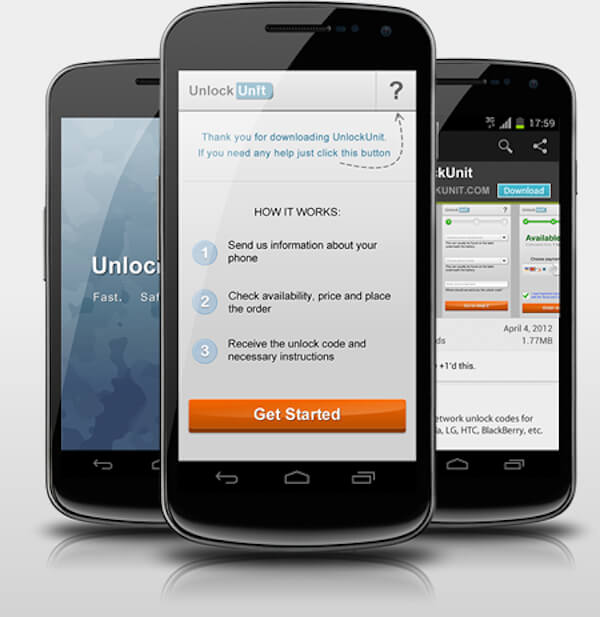 Top 3. paid unlock app --- Voice to Unlock Screen
Do you want to unlock your Android device with your own voice? Then simply try Voice to Unlock Screen! With this unlock app, you have an option to set voice command to unlock your smartphone and also option unlock by password command for this need to set from app settings screen. Just click on microphone to speak the voice command that you want to be your password!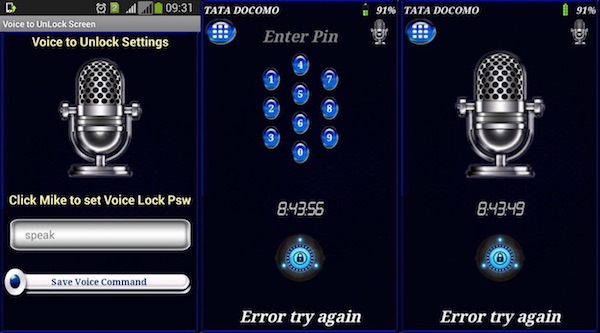 Top 4. paid unlock app --- SG BusLeh Full Unlock
Among so many unlock apps for Android on the market, SG BusLeh Full Unlock deserves you to have a try. This app unlocks a host of features, including supporting Android Wears, enabling unlimited use of "Stalk Bus" feature, as well as removing all limitations on BulLeh Notification features ad so on.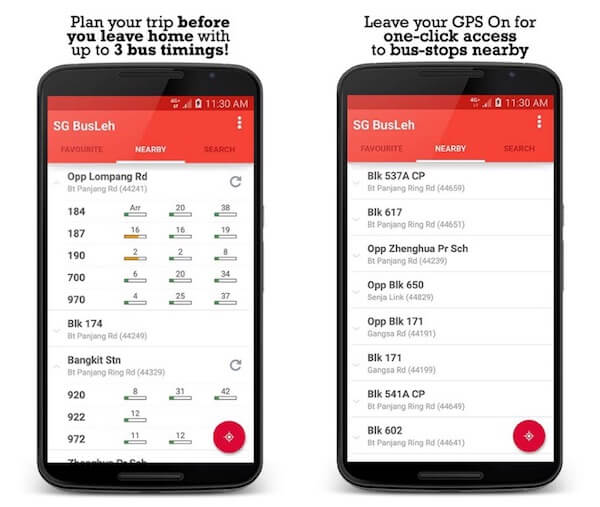 Top 5. paid unlock app --- Auto Unlock
With Auto Unlock, you are able to skip slide to unlock and the phone screen will turn on immediately. Just keep the power key wake and auto unlock, you can easily unlock your Android device without sliding to unlock the phone. Even you do not need to unlock keyguard when your mobile phone is in pocket or bag.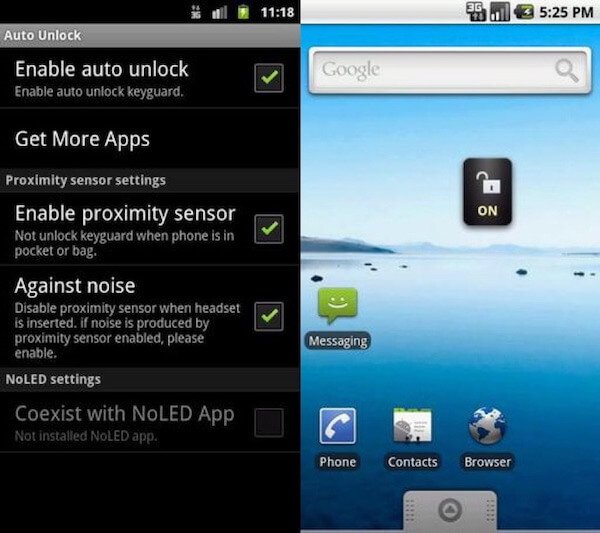 Don't miss: Top 5 Best Backup APPs to Backup Android Applications
Part 2

: Top 5 free unlock apps
Top 1. free unlock app --- EMCO UnLock IT
EMCO UnLock IT is a free utility used to unlock files and folders locked by applications or system processes. It allows you to detect processes that lock a resource and unlock it by closing file and library handles to the resource. To sum up, this unlock app is quite easy, time-saving, and powerful.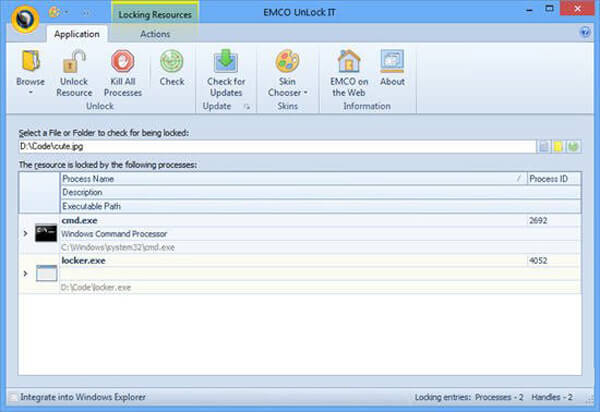 Top 2. free unlock app --- Fingerprint Lock Screen
It is quite easy and simple for Fingerprint Lock Screen to get your Android device unlocked. This unlock app is available for totally free, and you can find and download it directly in Google Play Store. With this pretty customizable screen unlock app, you are able to get your phone unlocked by simulating to scan your fingerprint.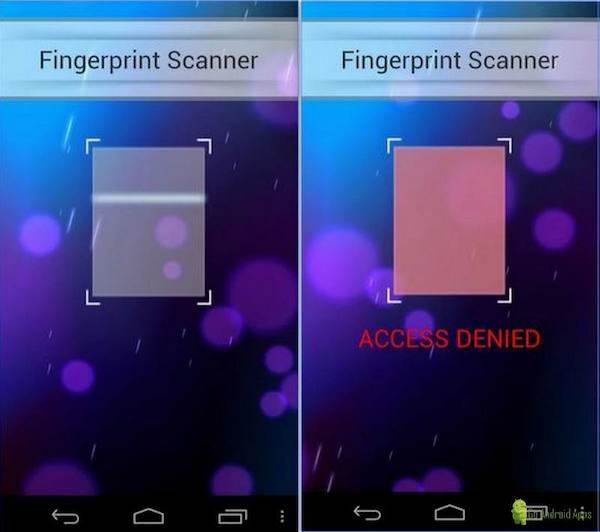 You may also want to know: How to restore recently deleted apps from iPhone and Android
Top 3. free unlock app --- Lok Lok
LokLok replaces your Android lock screen with a shared whiteboard that is always in sync between you and whoever you are connected to. You are able to draw on your phone without unlocking it, and also share your masterpieces on social media. As a totally free unlock app, LokLok makes your standard Android lock screen less boring!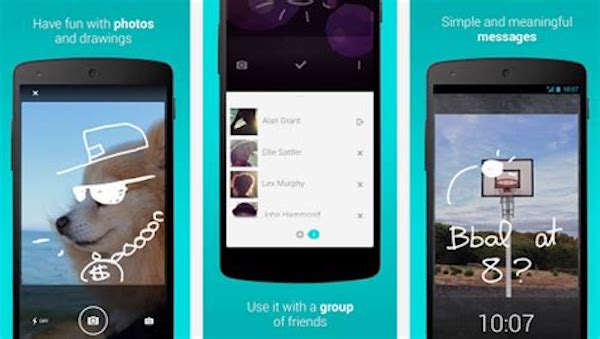 Top 4. free unlock app --- Slide to unlock phone for Android
Just as its name implies, Slide to unlock phone for Android provides easy but useful solutions for you to unlock your cell phone. Also, this unlock app has a simple and elegant interface with a multiply of HD themes, among which there will be one to satisfy you! Now download and enjoy this excellent unlock app!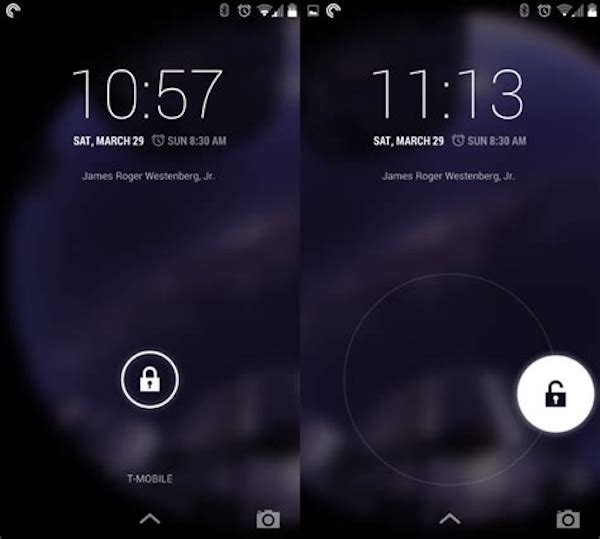 Top 5. free unlock app --- Unlock Any Device for Android
Unlock Any Device for Android is the ultimate lock screen for busy professionals. This unlock app helps protect your Android phone from unwanted access by others, and you are instantly more productive. It is an excellent productivity unlock app and companion for your everyday life.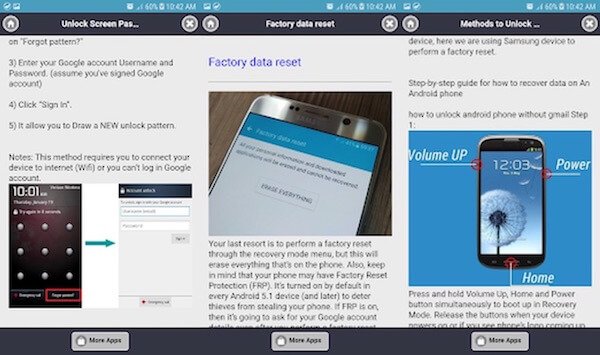 Part 3

: How to recover data after using unlock app

Chances are that all the data in your Android device will be lost after you unlock the phone. So it is vital for you to learn how to recover data after getting your Android phone unlocked with the unlock app. So this article recommends you to use Apeaksoft Android Data Recovery to recover photos, contacts, videos, messages and more to your cell phone.

Step 1: Connect phone to computer

After downloading and launch Apeaksoft Android Data Recovery, connect your Android phone to the computer. And your device will be detected by this software automatically.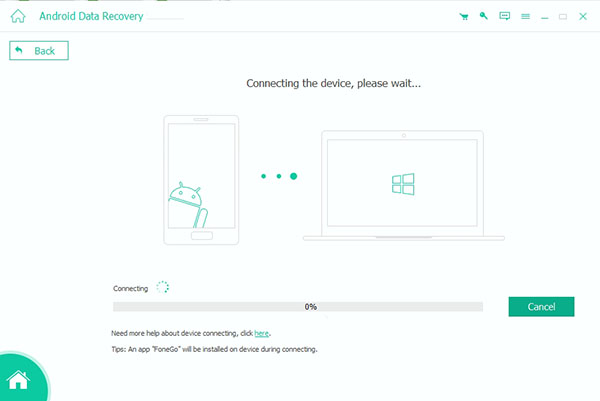 Step 2: Open USB debugging mode on your phone
Then you will be given an instruction to turn your smartphone into USB debugging mode. When it is finished, click on "OK" button.
Step 3: Choose file types
Tick the file types that you need to recover, and tap "Next". The program will root and scan your device automatically. Check again, and click "Next" again.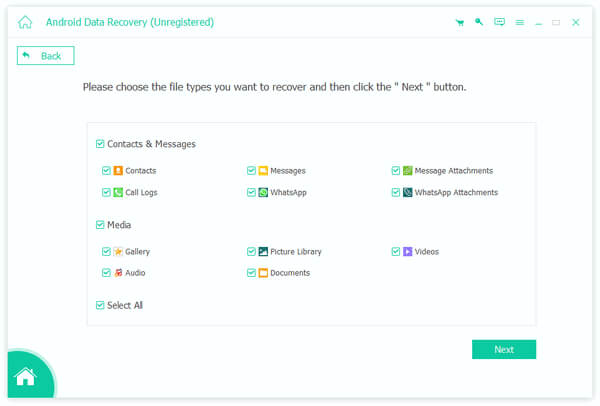 Step 4: Recover data to Android
Now you can see these selected files listed out in this program. Choose all of these files and click "Recovery". Then your data and files will be recovered after use the unlock app to get your device unlocked.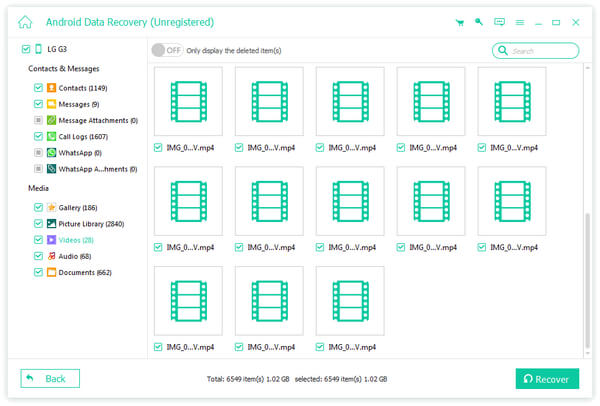 Part 4

. FAQs About Unlock Apps

How do I change my Android phone's password?

Click Settings to change your Android phone's password and find the Lock screen. Tap Screen lock type > Password. Before setting a new password, you may need to enter the old one to verify that you are the master of the phone. Then, type a new password.

Can I unlock my Android phone through Google?

Yes. You can get your device out of the forgot pattern by signing into your Google account. But your device should run Android 4.4 or earlier versions to apply this feature.

What do I do if my phone is hacked?

You could lose control of your phone if a virus or hacker gets into it. At this point, you should enable Android Safe Mode as soon as possible to stop malicious programs from running. You can then scan your phone and remove software that was not originally on your phone.

What do I need to unlock my Android phone SIM card?

You must prepare the IMEI number to unlock your Android phone's SIM card. It is your phone's unique identifying information. You can find it in the Settings. After opening Settings, find About Phone > Status > IMEI. Then, offer the IMEI number.

Can Safe Mode help me to unlock my Android phone?

Safe mode on Android phones lets you boot up your device and run the essential programs. It doesn't unlock your phone but can help you with malware or other third-party software that interferes with your screen.
Conclusion
In this post, we mainly talked about 10 great Android unlock apps. Whether you want to unlock your Android phone with free unlock apps, or prefer to get more safety and quality from paid apps, you can handily find the suitable one from this page. You can leave us a message if you have any better suggestion.