The Verizon carrier locks your iPhone and SIM to prevent other competitions from stealing customers. If you need to go abroad like German or elsewhere, definitely, Verizon is not proper service. And for people who do not have some good knowledge of the Verizon carrier, they might have the question, "Can I unlock my Verizon iPhone?" Most people try to unlock Verizon iPhone for travelling aboard. And since "Unlocking Consumer Choice and Wireless Competition Act" became law since 2014, and it is much easier to unlock all eligible devices including your Verizon iPhone.

- "Why won't my iPhone 6 unlock for international use?"
- "The Verizon connection is poor, but my iPhone 6s just fails to accept any other SIM card."
Part 1

. Check Verizon iPhone Unlock Status

If you buy iPhone 5 and later Apple devices from Verizon shops or Apple Store recently, then your iOS device is not locked to any carrier. To be more specific, Apple began shipping iPhone 5 and later iOS models with a universal GSM/CDMA/LTE cellar radio that supports all the US and most international carriers. Furthermore, Verizon also began shipping all 4G phones in an unlocked state.

So you can unlock Verizon iPhone without the code to swap out the SIM card and then restart your iPhone. After that, you can use the new carrier to satisfy your personal demands. However, for people who own older versions of Verizon iPhone, unlocking your phone for use with another carrier may take more time.

Though Verizon is relaxing with unlocking iPhone, especially Verizon 4G LTE iPhones, there are still some requirements you need to follow. Or you cannot unlock your Verizon iPhone or tablet no matter which iPhone unlock service you take.
The Checklist for Unlocking Verizon iPhone
If your iPhone was bought on the 2-year contract, then you need to complete it with all 24 months being paid.
If the purchase of Verizon iPhone is financed by Verizon Edge or under the two-year payment plan, then you have to pay off all overdue bills before unlocking a Verizon iPhone.
The iPhone should not be reported as lost or stolen. Furthermore, if your iPhone has ever associated with any form of fraudulent activity, then you are not eligible of unlocking Verizon iPhone.

If your Verizon iPhone is still locked with no obvious reasons, you can turn to the device unlocking policies about Verizon phones to get details. For people who want to check Verizon iPhone unlock status, just type #6# onto your iPhone keypad to get IMEI code. Fill in the request form and wait for the email containing unlock status of your Verizon iPhone device.
Part 2

. How to Unlock Verizon iPhone

If you have no idea to deal with iPhone locked to Verizon USA, then you can handle the task to OfficialiPhoneUnlock. It is the professional iPhone unlock site that has gained thousands of good comments especially for Verizon USA official iPhone unlock service. Over 600 users announced that using OfficialiPhoneUnlock to unlock Verizon iPhone is the correct choice they have ever made.
What can You Get from OfficialiPhoneUnlock.co.uk
Widely support of most iOS models.
The Verizon iPhone unlock service can handle iPhone X, iPhone 8/8 Plus, iPhone 7/7 Plus, iPhone SE, iPhone 6s/6s Plus, iPhone 6/6 Plus, iPhone 5c, iPhone 5s, iPhone 5, iPhone 4S, iPhone 4, iPhone 3GS and iPad.
Powerful Verizon iPhone unlock service
With full support for all baseband and firmware versions including iOS 11 supported, you can unlock iPhone from Verizon carrier remotely no matter where you live. All restrictions will be removed, so you can change the SIM card worldwide.
No jailbreak required
There is no need to jailbreak your iPhone to get rid of Verizon, which brings you potential danger of hackers. Your warranty remains valid and no influence towards your further iPhone usage.
How to Unlock Verizon iPhone with Official iPhone Unlock Service
Step 1. Choose iPhone model and enter IMEI
Open OfficialiPhoneUnlock website. You can select the iOS version under "Choose your model" list. Later, there will be the IMEI blank appeared below. Enter IMEI of your Verizon iPhone Make sure your IMEI is whitelisted and marked as sim-free in Apple's IMEI database at the same time.
Step 2. Check Verizon iPhone unlock price and timeframe
Tap "Check Unlock Price" button in blue. You can see the accurate money and timeframe to unlock Verizon iPhone 7 or other versions. The start price is £29.99, and the typical timeframe is up to 5 days. But it does not mean that OfficialiPhoneUnlock can only set your Verizon locked iPhone in the fourth or fifth day. The Verizon iPhone unlockor offers fastest unlock delivery, and the status of your Verizon iPhone unlock will be updated hourly.
Step 3. Purchase for unlocking a Verizon iPhone
After checking Verizon iPhone unlock price and timeframe, you should enter email address and your credit/debit card details to complete the purchase. The email address is used for receiving the unlock notification after finished. The OfficialiPhoneUnlock will send you the email when your iPhone is marked as unlocked from Verizon USA.
Step 4. Get professional support to unlock Verizon iPhone easily.
You can follow steps listed to get unlocked iPhone from Verizon successfully. Do not worry whether you have to do many difficult operations. Actually, every single click will be pointed out clearly. Or you can set unlocking Verizon iPhone over the air automatically if the iPhone unlock service has been on your Verizon iPhone already.
After you have unlock a Verizon iPhone, you cannot use the Verizon related reservice, e.g. Verizon Content Transfer app.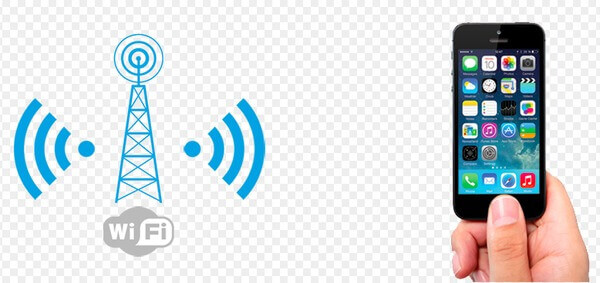 Note: It does not work if you want to unlock iPhone from the previous owners' iCloud account. The only thing OfficialiPhoneUnlock can do is getting SIM lock removal. Here you may also want to know how to remove iCloud activation lock.
You just need to pay certain fees and then your new bought iPhone can be SIM-free worldwide all the time. And you can unlock Verizon iPhone for T-Mobile, Sprint, AT&T and any carrier you want. It is quite easy to unlock iPhone with Verizon carrier even though you are travelling. And you can unlock your second-hand Verizon iPhone to use another network directly.