If you are a white-collar worker, you may know more about GoToMeeting. It is the useful software which allows you join the meeting when you can't attend for some reasons.

If you want to write down something important or record this meeting to playback, you need to do some GoToMeeting recording. But do you know how to record GoToMeeting?
If you have the same problem, you are coming the right place.
In this article, we have list 3 different ways of how to record GoToMeeting, including with third-party desktop or online recorders, as well as GoToMeeting recording with its built-in recorder. Just begin to read now!
Part 1

: Information About GoToMeeting

GoToMeeting is a desktop application developed by Citrixthat in July 2004. It is an efficient application favored by many white-collar workers, for it makes meetings more convenient.

In fact, it is the office software, which enables you to create online conference as well as discussion at real time on Internet. There are many cases when you can't attend a meeting, and if you have this software, you can still attend the meeting as usual.

It is now providing two accounts, including a single account for small business or personal use, as well as a multi-user provided for corporates and big companies. You are allowed to record the meeting on GoToMeeting using some third-party software or its built-in recorder.
Part 2

: Recommended Method to Record GoToMeeting

The most recommended method to record GoToMeeting is using Apeaksoft Screen Recorder.

Apeaksoft Screen Recorder is the most professional way to record your screen or audio, as well as capture your screen. When you want to do GoToMeeting recording, this screen recorder can be your best assistant.

Key features:
Compatible with popular Windows and Mac computer;
Allows you to set recording area based on your GoToMeeting.
Record webinar, video tutorial, gameplay, etc. apart from GoToMeeting.
Freely record system audio, microphone audio or both.
Helps you output videos in really high qualities.
Lets you record streaming audio, online audio, as well as microphone voice.
You are able to set the output format, video quality and frame rate before recording.
Allows you to record video and audio very smoothly and never interrupt your other desktop tasks.
How to record GoToMeeting video
In the following steps, we will take this software to record GoToMeeting on Windows as the example. For Mac users, you can visit this page to record video and audio on Mac for GoToMeeting.
Step 1: Download Screen Recorder
First of all, you need to choose the suitable version of Apeaksoft Screen Recorder and then download it on your computer. When you finish the installation, you are able to launch this software on your computer.

Step 2: Choose Video Recorder
Choose Video Recorder from the main interface, and then you will get into Video Recorder mode. Don't forget to launch GoToMeeting on your desktop.

Step 3: Make recording settings
Now you need to adjust the recording area according the size of your GoToMeeting. Then you need to make audio settings. If you also join the meeting, it is advised to turn on both System sound and Microphone. It records all the sounds of members via the system audio.

Step 4: Begin GoToMeeting recording
When you have done all things, just wait for the meeting begin. When it begins, you are able to click on the red REC button to record the GoToMeeting. After it is finished, you can preview it and make some drawing based on your need. Don't forget to save it. Next, you can see this video from GoToMeeting recording location.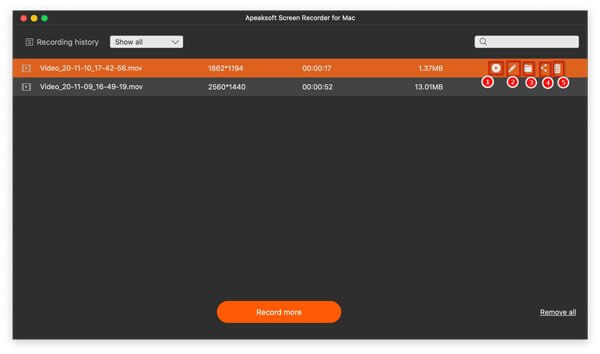 Part 3

: GoToMeeting's Built-in Recording Method

The another way to do GoToMeeting recording on Windows or Mac is using the built-in recorder of GoToMeeting. For those who have the demand of GoToMeeting recording but don't want to download any software on computers, the default screen recording function of GoToMeeting is quite useful. Click here to get top 10 screen recorder for Mac.

What follows is the guide of how to record GoToMeeting with its built-in recorder.

Step 1: Download and launch GoToMeeting on your computer firstly.

Step 2: Begin your meeting with this wonderful software.

Step 3: Then you need to go to the bottom of the Control Panel of GoToMeeting, and next click on Recording this meeting button to start GoToMeeting recording.

Step 4: Now you can see the recording button turns glow. All the attendees can notice a pop-up notification reminding them that this meeting is being recorded.

Step 5: Once the meeting is finished, you need to click on the same button, and then this button will turn green, which means the recording is over.

Step 6: After that, you need to convert the recording from GoToMeeting recording location using the Recording Manager for uploading. And don't forget to share it with other attends.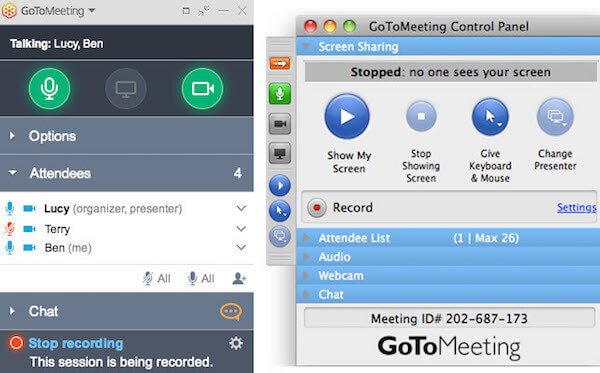 Part 4

: Online Solution for GoToMeeting Recording

Besides the two ways, there still is an online way of how to record GoToMeeting. The online recorder we strongly recommended to you is called Apeaksoft Free Online Screen Recorder.

It is a useful tool which allows you finish the GoToMeeting recording on your webpage. What's more, it also enables you to record whatever you want only with a few click of a button.

If you want to do GoToMeeting recording without any software downloading, but don't want the attendees know, this online solution is the best choice for you.

Step 1: Visit Apeaksoft Free Online Screen Recorder with your browser. And then click on Start recording to begin the process.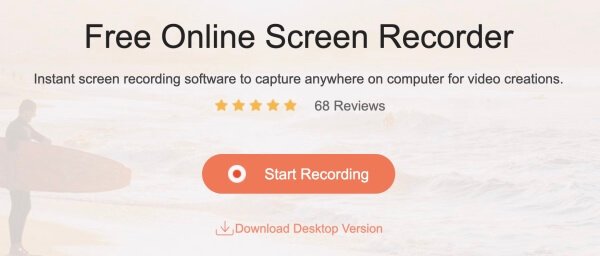 Step 2: When the window pops up, you are able to preset the options as you like. And you need to choose system sound and microphone as the audio input.
Step 3: Now you need to launch GoToMeeting and adjust the recording area based on GoToMeeting.
Step 4: When all things are done, click on REC button. And after three seconds, this tool will begin working.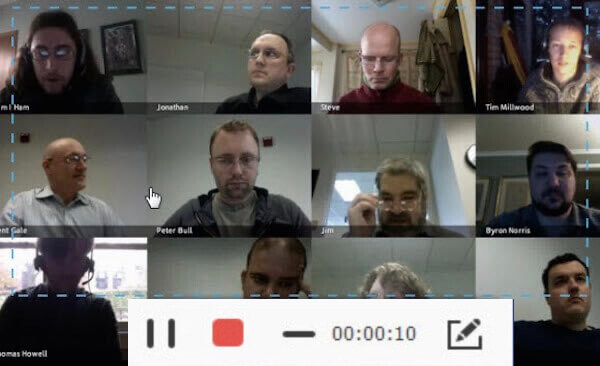 Step 5: You are able to add something you like during the recording process. When it is finished, click Pause button and this online recorder will play the video automatically. You are able to preview it and adjust it based on your needs.
Don't Miss: How to Record CyberLink U Meetings.
Part 5: FAQs of Recording GoToMeeting
1. Can I record GoToMeeting on Mac?
Once you have started your GoToMeeting session on your Mac, do the following: At the bottom of the Screen Sharing pane, click Record.
2. How do I record GoToMeeting webcams?
The webcams are displayed on the side if you are sharing your screen. If you only share your webcams they are displayed side by side in the recording.
3. What is the best way to record a GoToMeeting session in high quality?
The best method to record GoToMeeting is to use an easy application named Apeaksoft Screen Recorder. It is the most full-featured capture tool and attracts many users' attention for its simple recording operations and clear interface.
4. Where do GoToMeeting recordings get saved?
GoToMeeting offers two ways to save your recordings: in the cloud or on your local computer. If you use cloud recording, your recordings will be automatically saved online on your Meeting History page where you can view, download or easily share them. If you choose to save recordings locally, they will download to the location you specify. By default they will be stored in C:\Users\/Documents.
Conclusion
It can be really easy if you follow this article of how to record GoToMeeting to do GoToMeeting recording. We have introduced three different methods in this article. All of them can help you record your meetings successfully. What you need to do is just choose the most suitable one and do your GoToMeeting recording next time!