In order to capture a screenshot of the important webcam meeting, or take photos with a webcam, what should be the best methods? If your PC or Mac has a built-in camera or connected webcam, you can take photos using the webcam on your computer. Here's how to take and share pictures with it.
Take Photos with Webcam
Part 1: The Best Method to Take A Photo on Windows/Mac
What should be the ultimate method to take a photo with a webcam on PC and Mac? Whether you need to capture photos and videos for webcam, or add annotations/watermark/callouts, Apeaksoft Screen Recorder is a versatile webcam recorder to capture webcam photos with ease. It also enables you to tweak the photo formats, capture area, and more others.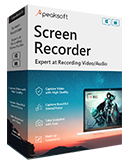 4,000,000+ Downloads
Grasp a full screen, a fixed region or an active window with audio files.
Add real-time lines, text, highlights and more to annotate your recording.
Tweak the video format and audio file for the output recording as desired.
Preview all your recordings easily with the recording history list with ease.
Step 1Download and install the webcam recorder, launch the program on your computer. Choose the Video Recorder option from the main interface and enable the Webcam option. It enables you to capture videos and take photos with webcam with ease.

Step 2When you need to take photos with webcam only, you can customize the recording size for the webcam. After setting the recording area and audio settings, click the REC button to begin recording.

Step 3You also can take snapshot by clicking the camera icon to take photos with webcam. Once you have taken the desired screenshot, you can view and edit the photos with the media library of the program.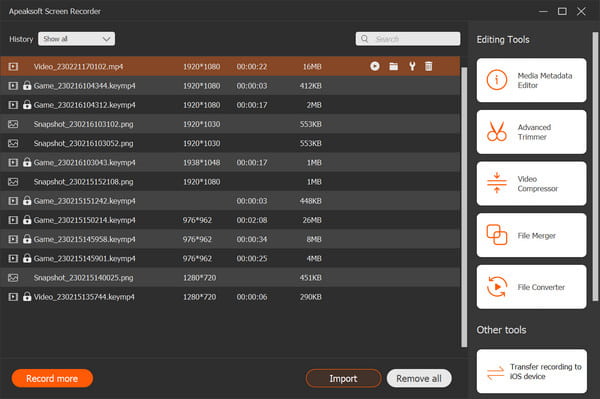 Part 2: The Default Method to Take Photo with Webcam
Most of the laptops have a built-in webcam, which you can take photos and capture videos with ease. Of course, you can simply control the different functions of the webcam to take photos with a webcam on laptop with simply steps as below.
Step 1Click the Start menu on your laptop or computer, you can choose the All Programs entry in the menu.
Step 2Double-click the Utilities folder, and click the Webcam Application option. It will launch the webcam interface.
Step 3Click the Camera icon to open a window displaying the image from the webcam to take photos with a webcam.
Step 4After that, you can click the Take Photo icon to take a still image from the camera as your requirement.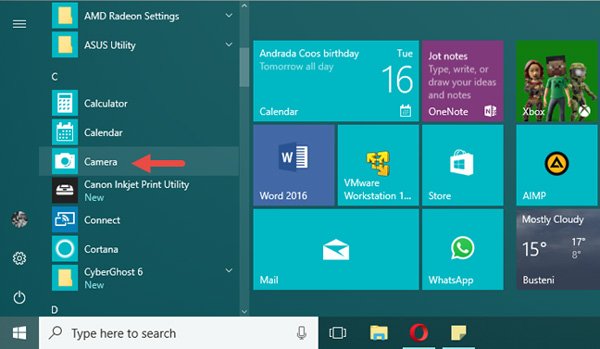 Part 3: How to Take A Photo with My Laptop Webcam Online
When you need to capture screenshots with a webcam online without extra software, Pixect is an online camera booth and video recorder you can take into consideration. It is an excellent method to capture webcam selfie with multiple frame capture mode and apply advanced webcam effects.
Step 1Go to the online webcam recorder, you can click the Get Start Now! button to launch the screen recorder. Choose the Use Camera button and enable the web camera on your computer.
Step 2You can choose the desired time to take a photo with a webcam, or even use the photo collage mode. Moreover, you can also select a desired photo filter and the aspect ratio accordingly.
Step 3After that, you can click the Take Picture button to get a screenshot with the webcam. Then you can click the Save button to save the photos to your computer.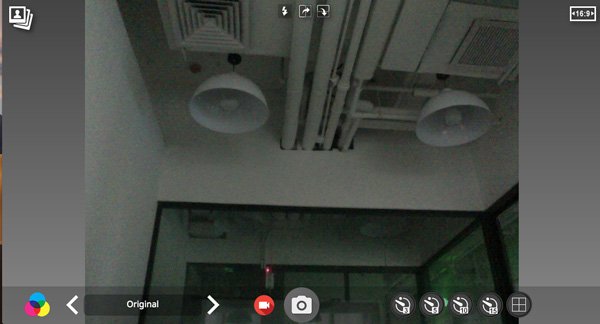 Part 4: FAQs about Taking Webcam Photos
1. How to Connect A Webcam to Your PC?
If you do not have a built-in webcam on your PC, you can check the webcam type, such as the USB port, HDMI cable and more. You should plugin the USB cable into the USB port on your computer and take photos with webcam accordingly.
2. Why I Cannot Take Photos with Webcam Online?
When you need to take photos with webcam online, you have to enable the webcam function for your browser, or even download the Adobe Flash Drive on your computer beforehand. Just have another check if you cannot launch webcam on your browser directly.
3. Can I Take Photos with Webcam in GIF Format?
Usually you can save the photos as JPEG, which is a compressed photo format with a relatively smaller size. Of course, you can also the files as PNG to get the photos with a better quality. When you use Apeaksoft Screen Capture, you can even take photos with a webcam in GIF. (Check how to compress JPEG images)
Conclusion
When you want to take photos with a webcam, you can learn more about the 3 most efficient methods from the article. You can simply use the built-in feature to take a snapshot directly. Of course, there are some online webcam tools to take photos. Apeaksoft Screen Capture is a versatile screen recorder to record video and take snapshots for webcam files.