The Checkm8 iCloud bypass, activation lock bypass, and passcode screen bypass tools have gained significant attention in the tech community for their ability to unlock locked devices. Checkm8 offers helpful solutions for those facing activation lock issues. This post gives you a full Checkm8 iCloud Bypass review, exploring its features, benefits, and potential drawbacks. Additionally, we will discuss the best Checkm8 alternative that can help you bypass iCloud activation on your devices effectively.

Checkm8 iCloud Bypass
Part 1. What Is Checkm8 iCloud Bypass
The Checkm8 iCloud bypass tool is an advanced software solution that exploits a vulnerability in specific iPhone and iPad models' bottom. This exploit allows for bypassing Apple's activation lock system. The Checkm8 tool gained popularity due to its high success rate in bypassing iCloud activation locks, becoming a go-to solution for individuals with locked devices.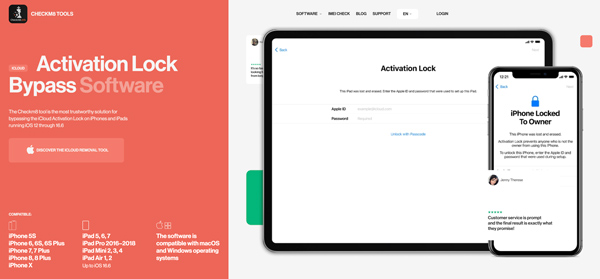 Key Features of Checkm8 iCloud Bypass
Device Compatibility: The Checkm8 iCloud Bypass tool supports all commonly used iPhone and iPad models, including older devices no longer supported by official Apple updates.
One-click Bypass: One of the most appealing aspects of the Checkm8 tool is its streamlined process. With just a few clicks, users can bypass iCloud activation on their devices, enabling access to the device's full range of features.
Permanent Solution: Unlike temporary software-based bypass methods, the Checkm8 tool offers a permanent solution to iCloud activation lock. Once the device is bypassed, it remains unlocked even after software updates.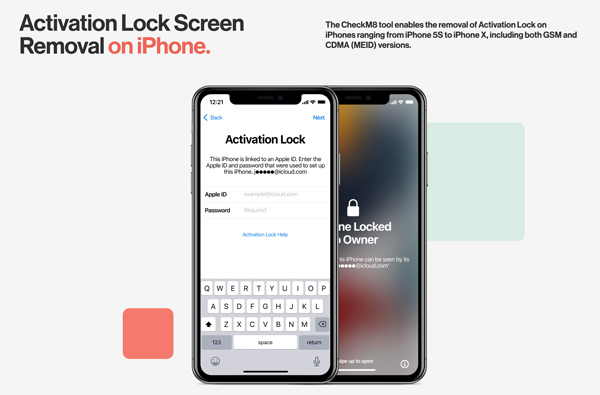 Checkm8 Tools, Pricing, and Downloads
Checkm8 offers different tools to unlock iPhones and iPads, such as iCloud Activation Lock Removal Tool, Remote Management Bypass Tool, Passcode Screen Bypass Tool, Apple ID Removal Tool, Mac MDM Unlock Tool, and more. You can visit the official Checkm8 and click the Software tab to check them.

When you want to download the Checkm8 iCloud activation lock removal tool, scroll down the product page and click the download button. Open the Checkm8 software and purchase its full version. Or you can go to the specific section to check prices.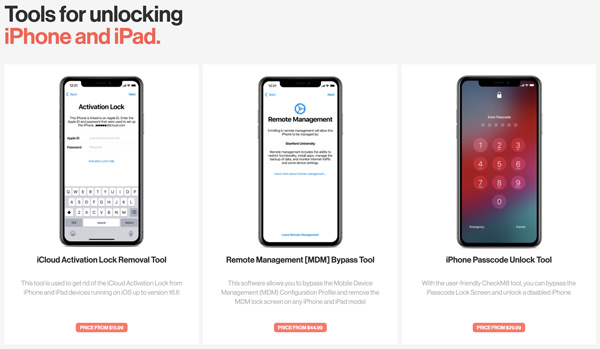 Potential Drawbacks of Checkm8
Limited Support: Checkm8 iCloud Bypass is only compatible with specific iPhone and iPad models. Users with unsupported devices may need to explore alternative bypass methods.
Technical Expertise Required: The Checkm8 tool is primarily designed for professionals or individuals familiar with technical processes. Users without the necessary technical expertise may find it challenging to use the tool effectively.
It's worth pointing out that Checkm8 iCloud Bypass is not officially endorsed or supported by Apple, and using such tools may violate Apple's terms and conditions.
Part 2. Best Checkm8 iCloud Activation Lock Bypass Alternative
One of the best alternatives to Checkm8 for bypassing the iCloud Activation Lock is Apeaksoft iOS Unlocker. It is a powerful iOS unlocking software that helps you bypass the iCloud Activation Lock and regain access to your device quickly.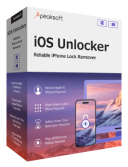 4,000,000+ Downloads
Remove iCloud Activation Lock from iPhone and iPad safely.
Erase the forgotten Apple ID passcode to activate your iPhone.
Wipe the iPhone iPad screen lock password, Face ID, and Touch ID.
Bypass Screen Time restrictions and iTunes backup password.
Apeaksoft iOS Unlocker provides a straightforward and effective solution to bypass the iCloud Activation Lock. It lets you remove the iCloud account, Apple ID, or screen passcode from your iOS device without any hassle. This Checkm8 alternative ensures a fast and efficient unlocking process. It can bypass the iCloud Activation Lock within minutes.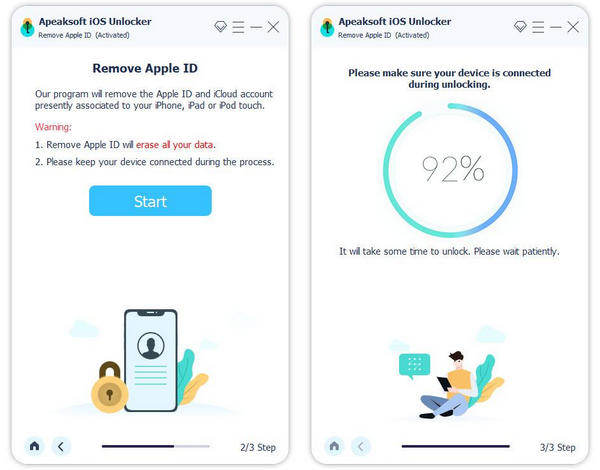 One of the significant advantages of Apeaksoft iOS Unlocker is that it ensures the integrity and security of your data during the unlocking process. Your personal information, including contacts, messages, photos, and other data, will be protected.
Unlike other unlocking methods, it does not require jailbreak your iOS device. This means you can bypass the iCloud Activation Lock without voiding your device's warranty or risking any loss of functionality.
Remember, bypassing the iCloud activation lock without proper authorization is considered unethical and potentially illegal. It's always advisable to contact Apple or the original owner to resolve any iCloud activation issues.
Part 3. FAQs of Checkm8 iCloud Bypass
Does Checkm8 work on iOS 15?
Yes, Checkm8 tools support various iOS devices, including iPhone, iPad, and iPod touch. It also supports multiple iOS versions, from iOS 7 to iOS 16.
Is Checkm8 iCloud Bypass permanent?
Checkm8 can bypass iCloud activation and gain access to a locked iOS device, but it does not permanently remove the iCloud account. The bypass is not a permanent solution, as the device will continue to be linked to the original iCloud account. It's always recommended to contact Apple or the device's original owner to properly remove the iCloud account and ensure the device is legitimately unlocked.
Is Checkm8 iCloud Bypass safe to use?
It is important to note that using Checkm8 iCloud Bypass has risks and potential legal implications. Apple strongly discourages using iCloud activation lock removal tools, as they can compromise the security and integrity of the device.
Conclusion
There might be situations where you forget your Apple ID or the iOS device is locked with an unknown iCloud account. In such cases, you may need a reliable tool to bypass the iCloud Activation Lock. The Checkm8 tool has proven to be a reliable solution for removing the iCloud activation lock. This post gives you a full Checkm8 review to tell the associated information. Also, you get a great Checkm8 alternative to bypass the iCloud activation lock.