It is vital for you to tell if your Android phone is in locked status.
To find it, you can consider calling to your current carrier or try to insert another SIM card from different carrier service. If you are not able to call others when you changed other SIM card, it means that your Android phone is locked to a certain carrier.

If your Android device is locked, you are not allowed to use any other SIM card on the phone. However, Galaxysim Unlock can help you unlock your phone.
In this tutorial, we are going to introduce a comprehensive guide about how to download and use Galaxysim Unlock.
What's more, you can also know some wonderful alternatives for Galaxsim unlock. If you are interested in this topic, please keep on reading.
Part 1

: How to download and use Galaxsim unlock

Galaxsim Unlock is a Galaxy SIM unlock tool. As a top Android SIM unlocking program, it helps you unlock most of Samsung Galaxy phones and tablets, including S, S2, S3, S4, Tab, Note, Note 2, Tab 2 and etc, so that you can use other network on the Samsung device.

Moreover, you do not need to unlock code on your device. Just click one button, you are able to change the current carrier SIM card! Galaxsim Unlock guarantees that your device will never relock after reboot, even with recent ICS or JB roms update.

Key Features:
Backup and restore EFS data, and keep it safe on your email or drive account
Get detailed information about your nv/lock state
Support devices that are unlocked with Galaxy S unlock or Voodoo unlock before
Follow the detailed steps to learn how to download and use Galaxsim Unlock:
Step 1: Download and install Galaxsim Unlock
Search and download Galaxsim Unlock in Google Play Store. Then install it according to the instructions on your Samsung device.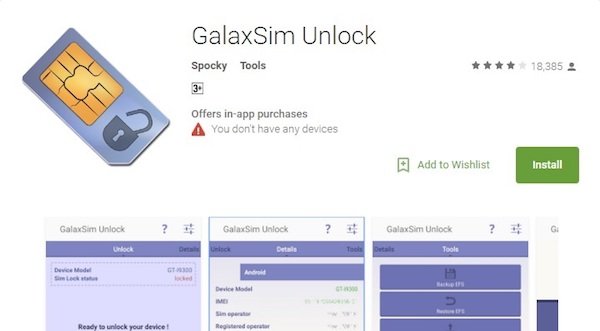 Step 2: Launch Galaxsim Unlock
Click on the icon of Galaxsim Unlock to launch it on your device, and then allow this app to run on your Samsung phone.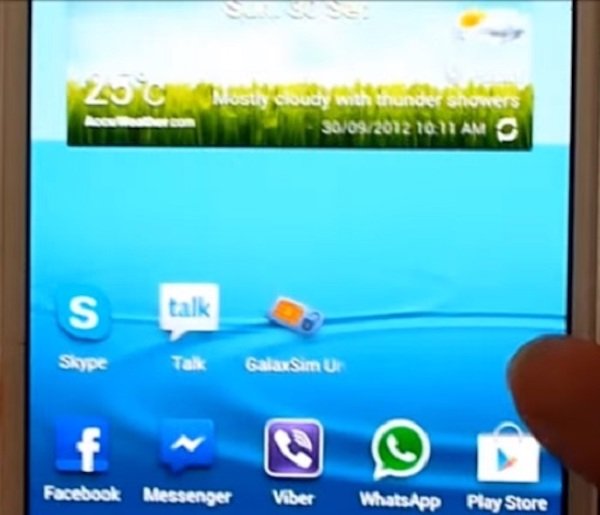 Step 3: Detect the status of your device
Next, this SIM unlocking tool will detect the status of your device, and show "Locked" or "Unlocked" on the screen.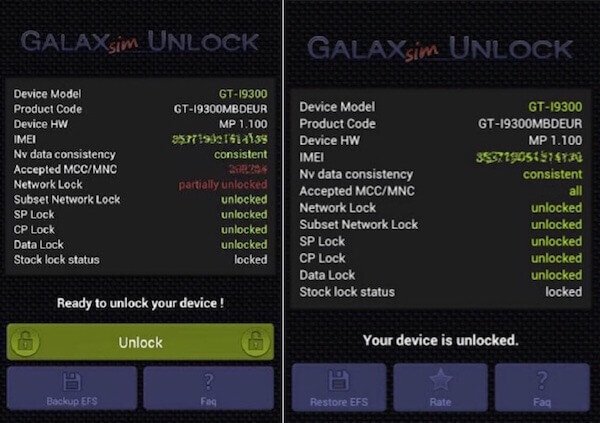 Step 4: Unlock your device
Now, tap on "Unlock" button to start unlocking your device. Just wait for a few seconds, you will be prompted that your device is unlocked successfully!
Part 2

: 3 Best alternative for Galaxsim Unlock

It cannot be denied that that Galaxsim Unlock is the best SIM unlock tool. However, there are also some excellent and powerful SIM unlocking programs in the market. Here we list the top 3 alternatives to Galaxsim Unlock for you to take into consideration.
Top 1. alternative for Galaxsim Unlock: SIM Network Unlock Pin
SIM Network Unlock Pin helps you unlock your phone by code with any GSM network around the world. Comparing with Galaxsim Unlock, you can use SIM Network Unlock Pin to unlock not only Samsung device, but also LG, HTC, Motorola, Huawei and other Android device.
Step 1: Download and install SIM Network Unlock Pin
After downloading this alternative for Galaxsim Unlock, fill in information about your device, such as phone model, the country, network and IMEI number and so on.
Step 2: Make a payment
If you decide to unlock your phone, you can pay with credit card or with your PayPal account. All the methods of payment will be processed by PayPal.
Step 3: Receive the unlock code
Wait for the email sending to your address. Then you will get an unlock code. Simply enter the code into your phone, and you can easily unlock your Android phone!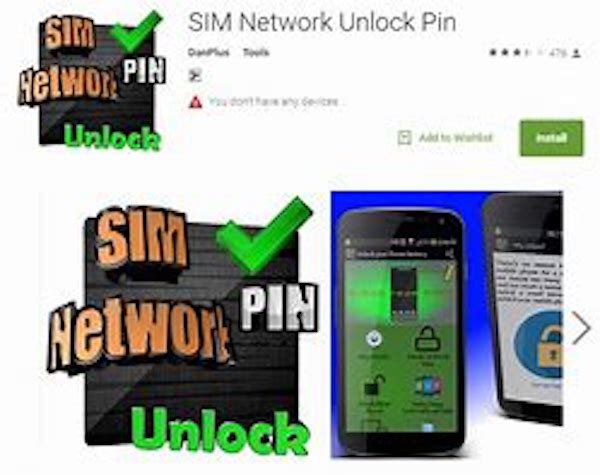 Top 2. alternative for Galaxsim Unlock: IMEI Unlocker
IMEI Unlocker is the official Android application of the imei-unlocker.com service. It is one of the easiest and safest ways to factory unlock your phone. This alternative for Galaxsim Unlock guarantees lowest price and fastest turnaround for unlocking your phone. And it also supports Samsung, Huawei, LG, Blackberry, Nokia and other popular Android phone.
Step 1: Launch IMEI Unlocker
To begin, just open IMEI Unlocker, the amazing alternative for Galaxsim Unlock. And click on the "Unlock" button from the dashboard in the menu screen.
Step 2: Choose your phone model
Next you can select the phone model, the current carrier for your locker Android device. And then fill in with your IMEI number.
Step 3: Unlock your Android phone
After the payment, as soon the order completes you will receieve the code via emails or SMS. And you manage to unlock your phone permanently!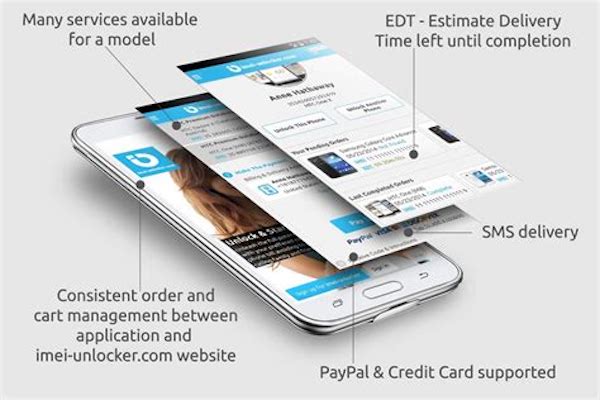 Top 3. alternative for Galaxsim Unlock: Unlock My Phone
Unlock My Phone app offers unlocking for over 11,000 handsets models using over 900 Networks from all of the leading manufacturers, including iPhone, Nokia, Motorola, LG,, HTC, Samsung, and etc. Much different from Galaxsim Unlock, Unlock My Phone app has developed a fantastic set of tools to give you the ability to provide unlock codes to yourself.
Step 1: Install Unlock My Phone program
Download and install Unlock My Phone app in your locked Android device. You can find this app easily on Google Play Store.
Step 2: Enter the information of your phone
Follow to the guidance, fill in with your phone model, the country, network as well as the IMEI for your handset. Do not forget to add your email address, too.
Step 3: Get back the unlock code
Once your order is processed, the alternative for Galaxsim Unlock will send you the unlock code in email. You can then use the code to permanently unlock your locked phone.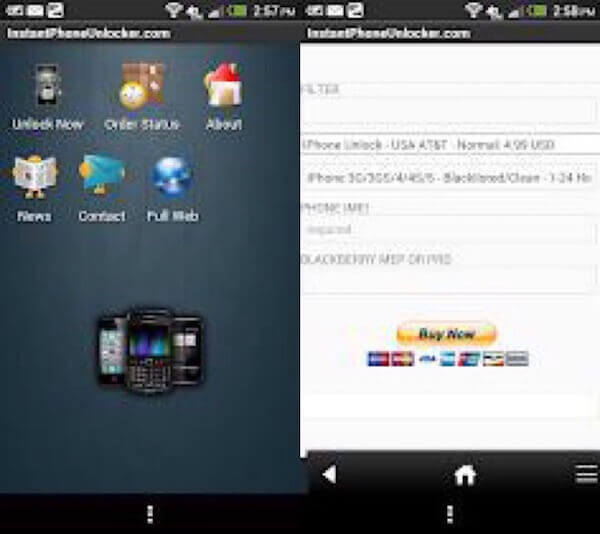 In addition, you can use phone unlock code to get the phone unlocked easily.
Conclusion
Above is the whole content about Galaxsim Unlock. In this article, we not only introduce how to download and use Galaxsim Unlock to help you unlock your Samsung phone, but also recommend a couple of professional SIM unlocking tool as the alternative to Galaxsim Unlock.
Now follow this tutorial to unlock your own Android phone!