Occasionally, you may encounter issues during the iPhone activation process, preventing you from using your iOS device to its full potential. Are you experiencing difficulties in activating your iPhone?
Activation issues can be frustrating, but several potential solutions can help resolve the problem. This post will explore the possible causes behind the inability to activate an iPhone and offer five effective methods to help you troubleshoot the unable to activate iPhone issue.

Unable to Activate iPhone
Part 1. Common Causes of iPhone Unable to Activate Issues
The Unable to Activate iPhone error is a common issue many iOS users encounter. It can be frustrating and inconvenient, as it prevents you from using your device as intended.
Network Problems: One of the most common reasons for the Unable to Activate iPhone error is network-related problems. This could be due to a weak or unstable cellular signal, network congestion, or issues with your carrier's servers. Check for network outages in your area, or try using a different Wi-Fi network for activation.
Incorrect Apple ID or Password: Another common cause of the inability to activate an iPhone is entering the wrong Apple ID or password during activation. Ensure you are entering your Apple ID and password correctly.
SIM Card Issues: A faulty or incompatible SIM card can prevent your iPhone or iPad from being activated.
Software Glitches: Bugs or compatibility issues within the iPhone's operating system can prevent successful activation. This could be due to outdated firmware, incompatible software updates, or even jailbreaking your device.
Hardware Problems: Although rare, hardware issues can potentially cause iPhone activation issues. Faulty components, such as a damaged SIM card reader or antenna, can prevent your iPhone from connecting to cellular networks.
Activation Server Problems: At times, Apple's activation servers may experience temporary outages or high traffic, inhibiting activation. Patience might be necessary if the issue persists due to server-related problems.
Part 2. Get Five Tips to Fix Unable to Activate iPhone iPad Issues
First, ensure your iPhone or iPad is connected to a stable Wi-Fi or cellular data network. Without a reliable internet connection, your iOS device won't be able to activate. Follow the steps below to troubleshoot the Unable to Activate issues.
Restart Your iPhone and Reinsert SIM Card
Sometimes, a simple restart can resolve the iPhone activation issues. Turn off your iPhone and locate the SIM card tray. Use a SIM eject tool to remove the SIM card. Carefully reinsert the SIM card after a few seconds, ensuring it's properly aligned. Turn your iPhone on and check if the issue is resolved.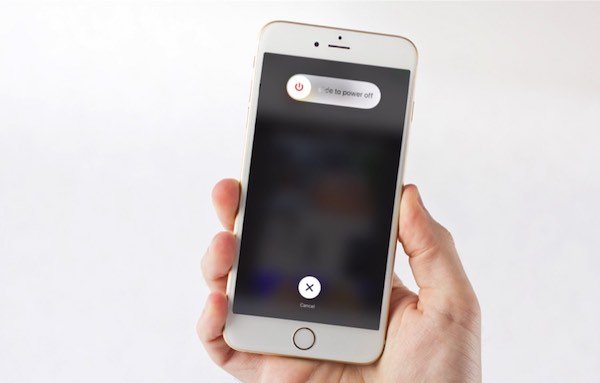 Update iOS to Fix Unable to Activate iPhone
Ensure your iPhone is running the latest iOS. You can check the version in Settings. Go to General and tap the Software Update option. Install any available update to fix bugs and improve device functionality, including activation issues.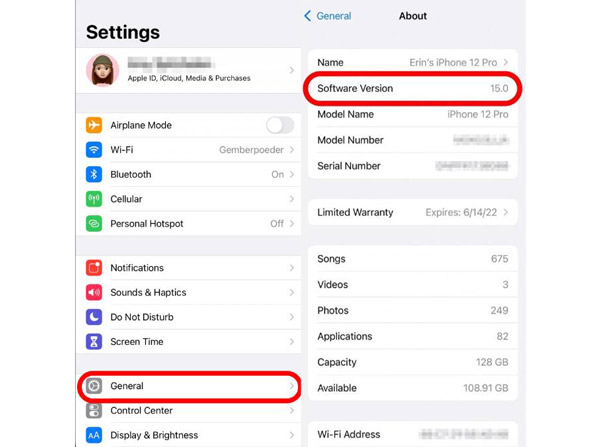 Reset Your iPhone or iPad Network Settings
Go to Settings > General > Transfer or Reset iPhone, and choose Reset Network Settings. This action will remove Wi-Fi passwords, VPN settings, and other network-related preferences. After the reset, reconnect to a stable Wi-Fi network and try activating your iPhone again.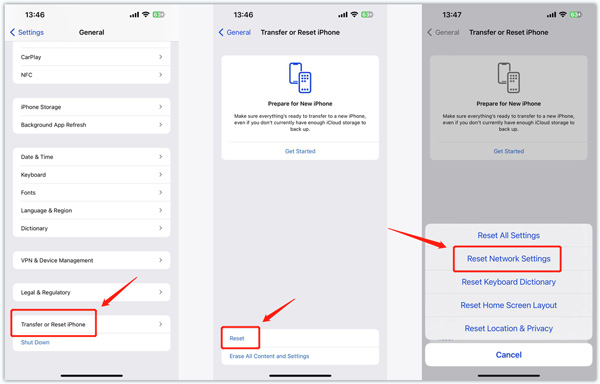 Activate Through iTunes
Connect your iPhone to a computer. Launch iTunes and follow the on-screen instructions to activate your iPhone. Ensure you have a stable and good internet connection during this process. Sometimes, activating your iPhone through iTunes can bypass any network-related issues.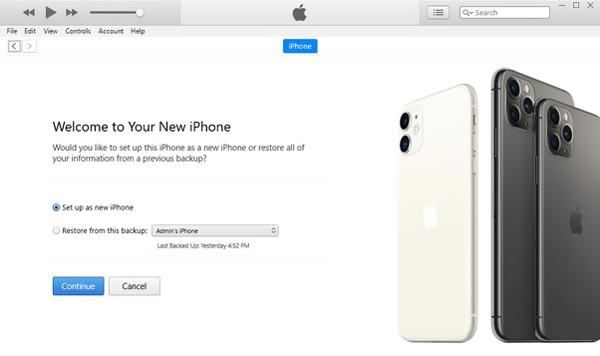 Professional Way to Fix iPhone Unable to Activate Error
If the iPhone unable to activate issue is due to your Apple ID or MDM factor, you can use Apeaksoft iOS Unlocker to easily fix it.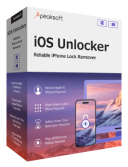 4,000,000+ Downloads
Troubleshoot unable to activate iPhone or iPad issues.
Wipe the forgotten Apple ID password to access your Apple account.
Remove the iPhone screen lock, Face ID, and Touch ID to unlock it.
Bypass Screen Time restrictions and erase iTunes backup password.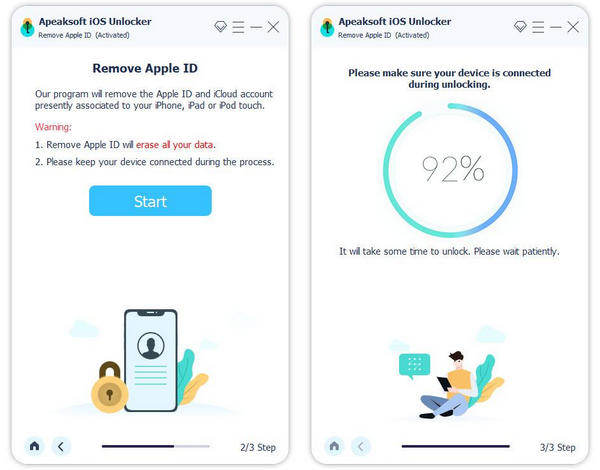 If the above steps didn't resolve the iPhone's inability to activate issue, contact your carrier's customer support. They can help you verify your account status and ensure no service-related problems are causing the activation issue. Also, you can consult an Apple Store or authorized service provider to fix the unable to activate iPhone issues.
Part 3. FAQs of the Unable to Activate iPhone Error
How do I know if my iPhone is activated?
Ensure your iPhone has a working SIM card inserted. Power on your iPhone by pressing and holding the power button. Wait for it to boot up and reach the home screen. If your iPhone is activated, you should see a network signal indicator in the status bar at the top of the screen. You can also make a test call or send a text message to see if the phone functions properly.
How long does it take a new iPhone to activate?
The time it takes for a new iPhone to activate can vary depending on various factors, such as your internet connection, the server load, and any potential issues with your carrier. In general, the activation process can take anywhere from a few minutes to a few hours. However, most activations typically complete within a few minutes.
What does activated iPhone mean?
An activated iPhone refers to a device that has been set up and connected to a wireless network, allowing the user to make calls, send text messages, and use other features and functions of the iPhone. Activation typically involves inserting a SIM card into the iPhone and following the setup process to link it to a mobile carrier or connect it to a Wi-Fi network. Once the activation process is complete, the iPhone becomes operational and ready to use.
Conclusion
The Unable to Activate iPhone error can have various causes, ranging from network issues to software or hardware problems. If you cannot activate your iPhone or iPad, just follow the five troubleshooting steps outlined in this guide. They can help to resolve most iOS activation issues.