Meraki MDM (Mobile Device Management) provides organizations comprehensive control over their mobile devices. However, there may come a time when you need to remove the Meraki MDM from your iPad, iPhone, or Android device. This post will guide you through the detailed steps to the Meraki MDM removal.

Meraki MDM Removal
Part 1. What Is Meraki MDM Profile
The Meraki MDM profile is a configuration file used by the Cisco Meraki cloud-based MDM platform to manage and monitor mobile devices within an organization. It is designed to provide a centralized control and management solution for mobile devices, including smartphones, tablets, and laptops. It offers a comprehensive solution for mobile device management.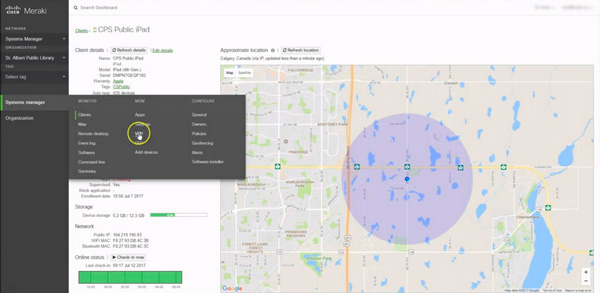 Meraki MDM allows IT administrators to enforce security policies, push app installations, configure device settings, and monitor device usage remotely. It has many features to help streamline device management and improve productivity across the organization.
One of the core features of the Meraki MDM profile is its ability to enforce security policies on mobile devices. Administrators can set passcode requirements, enable encryption, and remotely wipe or lock devices in the event of loss or theft.
Another important aspect is its ability to push app installations and updates to devices. Administrators can preconfigure devices with a set of essential apps. Moreover, they can remotely distribute and update apps to all managed devices. Device settings configuration is also made easy with the Meraki MDM profile.
Monitoring device usage is another crucial feature of the Meraki MDM profile. It lets administrators track various device metrics, such as battery life, data usage, and app usage.
Part 2. How to Remove Meraki MDM from iPad, iPhone, and Android
Removing Meraki MDM from your iOS and Android devices is quite straightforward. This part shares three simple methods to remove Meraki MDM.
Remove Meraki MDM from iPad and iPhone
You should get the necessary permissions and authority to remove Meraki Apple MDM from your iPad or iPhone. Back up all valuable iOS files before proceeding with the Meraki MDM removal.
Step 1 Go to Settings on your device to remove the Meraki MDM profile from an iPad or iPhone. Scroll down and tap General. Tap VPN & Device Management or Profiles & Device Management in the General settings. If you don't see this option, move on to the next step.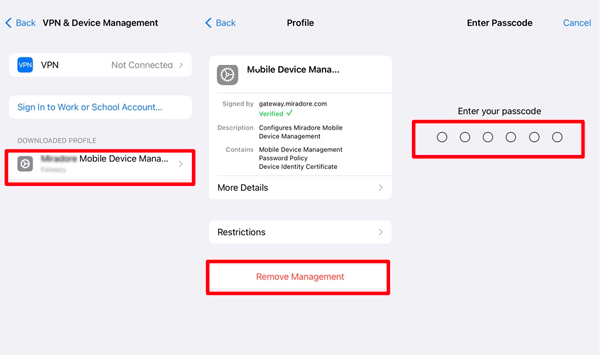 Step 2 Locate and select the Meraki MDM profile that appears on the list. Tap the Remove Management or Remove Profile button and enter your device passcode if prompted. Confirm the Meraki MDM removal by tapping Remove. Restart your device for the changes to take effect.
Remove Meraki MDM from iPad and iPhone Without Permissions
If you don't have the permissions or authority to remove the Meraki MDM tracking, you can rely on the easy-to-use Apeaksoft iOS Unlocker. It has an individual MDM remover tool to remove various MDM profiles without losing iOS data.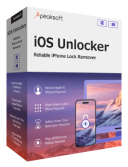 4,000,000+ Downloads
Remove Meraki Apple MDM from iPad and iPhone safely.
Erase your forgotten Apple ID password to regain Apple services.
Wipe the iPhone/iPad screen passcode, Face ID, and Touch ID.
Remove iTunes backup password and Screen Time restrictions.
Download and open iOS Unlocker on your computer, select the Remove MDM mode, and connect your iPad or iPad. Click the Start button to continue.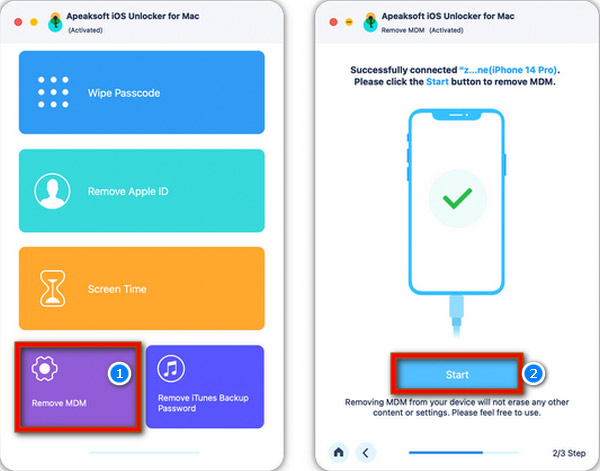 The Meraki MDM on your iOS device will be removed automatically if the Find My feature is disabled. Or you should turn it off first.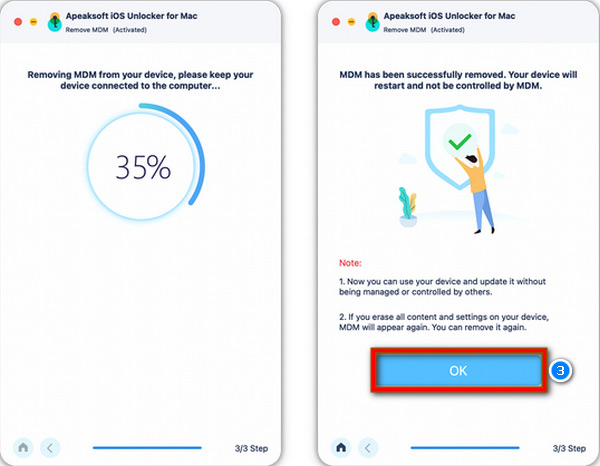 Remove Meraki MDM from Android Devices
Step 1 Open the Settings app and scroll down to choose Security or Security & Privacy.
Step 2 In the Security settings, tap Device Administrator or Device administrators. Select the Meraki MDM profile or application.
Step 3 Tap Deactivate or Uninstall to start the Meraki MDM removal. Then confirm the operation by tapping OK or Uninstall.
Related Posts:
Part 3. FAQs of Meraki MDM Removal
What is Meraki MDM used for?
Meraki MDM is a cloud-based platform allowing businesses to manage and secure mobile devices. It provides centralized control and visibility over various devices, including smartphones, tablets, and laptops. With Meraki MDM, organizations can enforce security policies, deploy applications and updates, track device inventory, and remotely troubleshoot issues. Businesses use it to enhance productivity, protect sensitive data, and streamline device management processes.
Is Meraki MDM free?
Meraki MDM is not entirely free. While a free version is available, it has certain limitations regarding features and device management capabilities. If you require additional functionality and support, paid versions of Meraki MDM are available with more advanced features and support options.
Is Meraki MDM better than Jamf MDM?
Meraki MDM is known for its cloud-based management platform and ease of use. At the same time, Jamf MDM is designed primarily for managing Apple devices and offers more advanced features for Apple-centric environments. Both are popular Mobile Device Management solutions, but their choice depends on your needs and requirements.
Conclusion
Removing Meraki MDM from your device is a process that ensures you regain control over your iPad, iPhone, or Android device. Follow the steps in this guide for each platform to successfully unenroll from Meraki MDM and remove its profile. You'd better consult your IT department for additional assistance or guidelines.