You purchased a smartphone from Verizon, and two years later the contract is finally up. Now, you may want to switch to another network provider for saving some money. At this time, you may start to think about getting a new SIM card with better package and insert it to your phone.

Unfortunately, it tells you No SIM card installed on your screen since your phone is still locked to your network provider, which prevents you from jumping network and using your phone as you wish. According to legislations, unlocking your phone is completely legal. Therefore, we are going to share the methods to unlock a Verizon phone in detail.
Part 1

: How to check whether Verizon phone is locked

According to our research, Verizon has the most relaxed unlocking policy among the major network providers. Sometimes your Verizon phone is not locked at all, such as smartphones with postpay service, 4G devices, iPhone 3G World devices, and more, and all you need to do is to insert another SIM card. So, before you move on, you'd better check if your Verizon phone is locked or not. There many ways to get such information, the simplest methods are below:

1.First of all, learn your IMEI number by dialing "*#60#" on your phone. For iPhone, go to "Settings" > "General" > "About" to look at your IMEI number. Open your browser and visit www.imei.info. Enter the IMEI number to check if your Verizon phone is locked.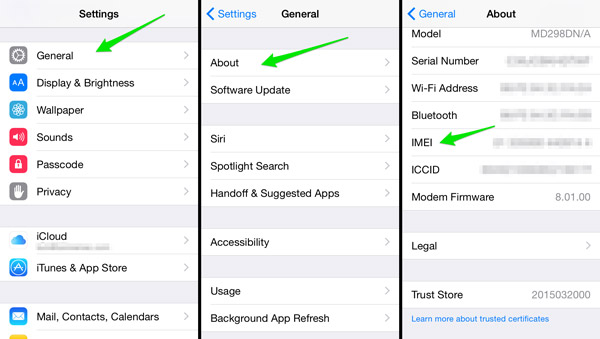 2.Another simple way is to check it with another SIM card. Shut down your phone, wait for a moment after the screen turns black, pull out the SIM card tray and take out the original SIM card from Verizon. Next, insert a SIM card from another network provider. If it is detected by your phone and works fine, your phone is not locked.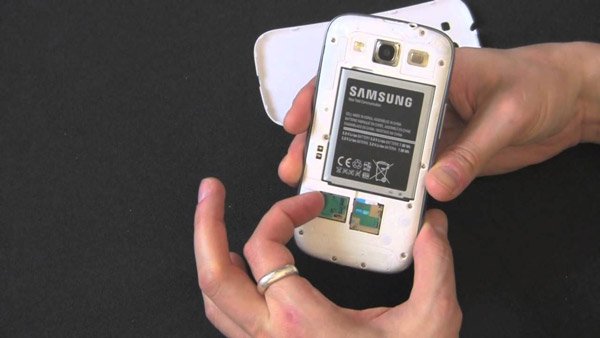 Part 2

: How to unlock a Verizon phone with carrier

It is possible to unlock a Verizon phone by contacting your carrier. The steps below could help you simplify the procedure.

Step 1: First, read the Verizon's device unlocking policy carefully and check if you are allowed to unlock a Verizon phone.

Step 2: In order to submit a request to unlock a phone, you might need the following information.

1.The IMEI number of your smartphone.

2.Your phone number from Verizon.

3.Your or the account holder's social security number.

4.Basic information of the account holder, like first name and last name, account number, etc.

5.Your contract and payment type.

6.The payment paper.

Step 3: Bear in mind that Verizon does not offer online unlocking request, but you can call 800-711-8300 and follow the instructions to request device unlock.

When you have unlocked a Verizon phone, you cannot use the Verizon related reservice, e.g. Verizon Content Transfer app.

The process is a bit different for postpaid 3G phones on Verizon. Most of them are not locked, but you are required to enter a unlock code, either 000000 or 123456. This will enable third party cellular compatibility.

For Verizon's World device, you cannot unlock it without tech support in the store. You can contact tech assistance by calling 800-922-0204.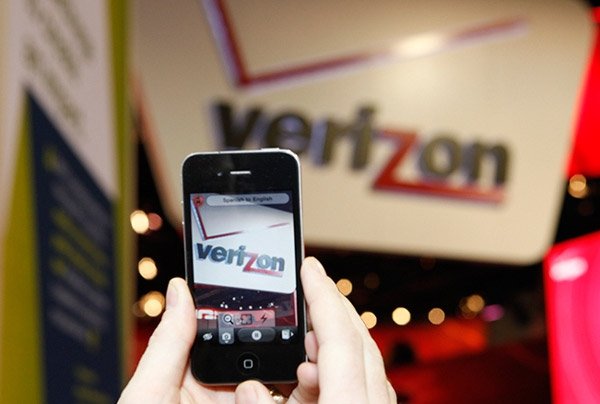 Part 3

: How to unlock a Verizon phone with DoctorSIM

What should you do if Verizon refuses the request? Actually there are still chances to unlock a Verizon phone with third party online services, such as DoctorSIM, IPhoneIMEI.net and Official iPhone Unlock. DoctorSIM is a good option since it promises to refund if it fails. Plus, the workflow is very simple.

Step 1: Visit the official website of DoctorSIM in any browser on your computer.

Step 2: Unfold the "Unlock Your Phone" menu at the top of the home page and select your manufacturer, like Samsung, LG, Apple or other. You will be taken to the next page.

Step 3: Click on the "Unlock Your Phone" button and fill out the request form with your IMEI code and other information.

Step 4: Next, select a proper plan and payment method. Once your pay the bill, the online service will send you an unlock code by email. Follow the instructions in the same email and unlock a Verizon phone immediately.

Note: It cannot be guaranteed that online services work on all Verizon devices, but it is worth to try. You may also want to know how to unlock a Version iPhone.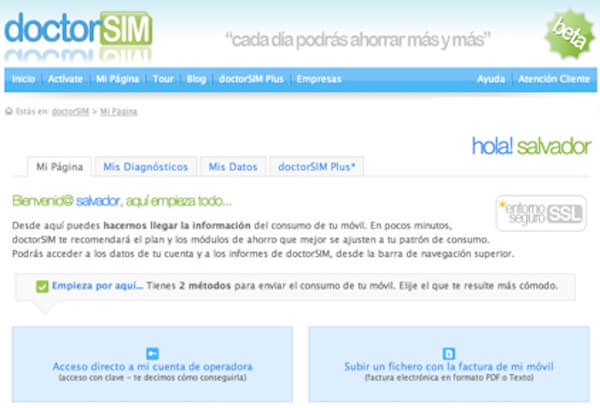 Part 4

: How to backup data before unlock a Verizon phone

It is a smart idea to make a Verizon backup before unlock a Verizon phone. And from this point, we recommend Apeaksoft Android Data Backup & Restore.

Key features of Android Data Backup & Restore include:

1. Make a full backup for a Verizon phone in a single click.

2. Or select certain data types and back them up to a computer.

3. Support all data types on Android devices, like contacts, SMS, MMS, call logs, photos, videos, music, etc.

4. No interrupt existing data on your phone while backing up.

5. Add password protection on your backup.

6. Restore lost data to your smartphone at any time.

7. Work on all Android devices from Samsung, LG, Sony, HTC, Moto, Google, and other manufacturers.

8. Offer two versions, one for Windows 11/10/8/8.1/7/XP and the other for Mac OS.
How to back up data before unlock a Verizon phone
Step 1: Install best Android backup tool on your computer
Get Android Data Backup & Restore installed on your computer and hook up your Verizon phone to the computer with a USB cable. Launch the program to let it discover your device.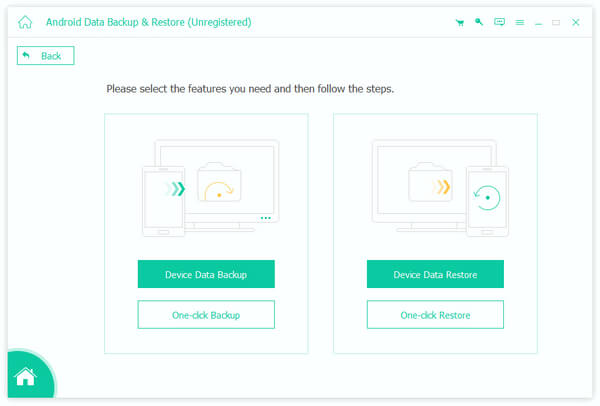 Step 2: Select what you want to back up
Click on "Device Data Backup" button to open the data type window, select desired data types by checking the boxes, like "Contacts" and more.
If you want to make a full backup, click "One-click Backup" to trigger the process directly.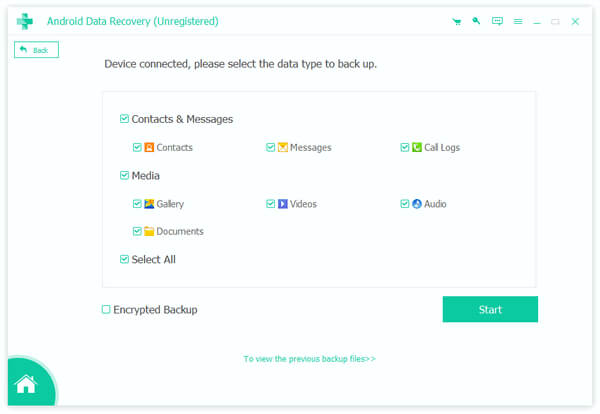 Step 3: Back up before unlock a Verizon phone
To create an encrypted backup, select "Encrypted Backup" and drop your password. If you are ready, hit the Start button to initiate making a backup for your device before unlock your Verizon phone.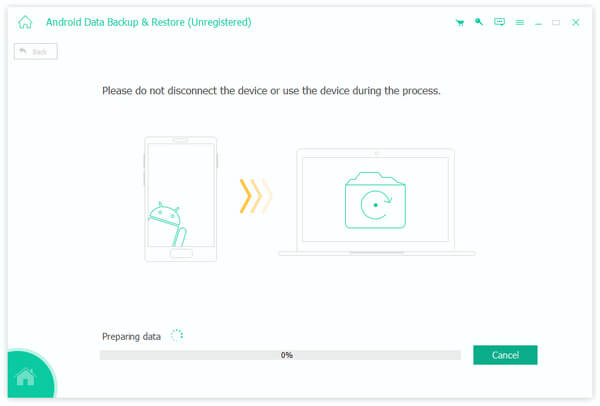 Conclusion
If you have a Verizon phone and want to switch to another network provider who offers better price, you may find that your phone is locked. Don't worry! Following our step-by-step guides, you can unlock a Verizon phone simply. There are two popular methods, make a request to your carrier or use an online service. Pick up your favorite way and give free to your device.