Looking for a simple way to delete or remove the Apple account on different iOS devices even without a password?
For different reasons, you need to delete Apple ID from iPhone or remove the iCloud account from iOS device. For instance, you may buy a used iPhone iPad but it is linked to the previous owner's Apple account. Or you just forget the Apple ID password and can't find it back. Do you know how to remove Apple ID without password?

iCloud ID Remover
If you can't get the Apple ID password, you may feel quite hard to remove the Apple account from your iOS device. In that case, you have to rely on some professional Apple ID remover to get the job done. Here in this post, we like to share 3 best Apple ID removers to help you delete Apple ID and Apple account without password.
Part 1. Top 3 Apple ID Removers
From this part, we will introduce you with 3 great Apple ID removers. When you have the need to delete Apple ID or remove iCloud account, you can pick your preferred one to do that.
Best Apple ID Remover - iOS Unlocker
First, we like to recommend the powerful Apple ID removing tool, iOS Unlocker for you to remove your Apple ID without previous password. It is specially designed to deal with various password forgetting issues. It offers a one-click way to directly remove Apple and iCloud account from iOS device like iPhone, iPad and iPod.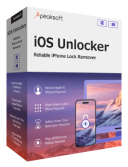 4,000,000+ Downloads
Remove Apple ID from iPhone, iPad, or iPod without password.
One-click way to wipe your forgotten Apple ID and iCloud passcode.
Unlock screen lock, Face ID, Touch ID, digital password on iPhone/iPad/iPod.
Bypass Screen Time or Restrictions password without any data loss.
Step 1 This professional Apple ID remover provides you with both Windows and Mac versions. When you want to remove your Apple ID, you should download the right version based on your system.
Step 2 After downloading this Apple ID remover, launch it and then connect your iOS device to computer with a lightning USB cable. During this step, you need to Trust on the device screen to help computer quickly recognize it.
Step 3 When you enter the main interface, choose the Remove Apple ID feature. As you can see, it also allows you to wipe passcode and bypass Screen Time password. Then click the Start button to start removing Apple ID.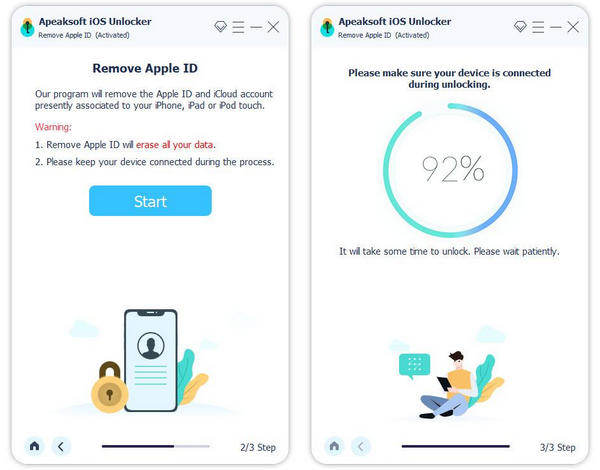 Step 4 Click OK button, and this Apple ID remover will directly remove the Apple ID and iCloud account with ease.
Apple ID Remover - 4MeKey for iOS
4MeKey for iOS is a popular Apple ID remover tool which allows you to instantly remove iCloud activation lock without password and Apple ID. By doing so, this Apple ID remover can change another Apple ID for App Store and iTunes Store. Moreover, it is able to fix the this iPhone has been lost issue.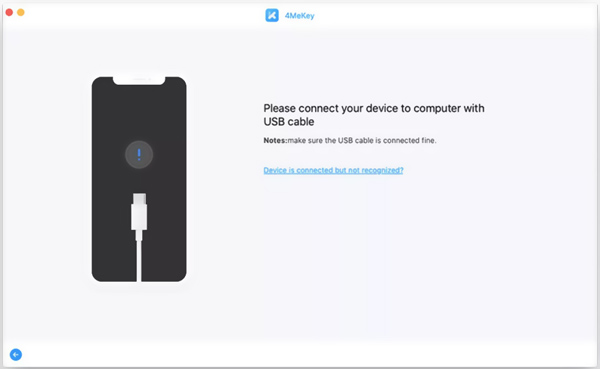 4MeKey for iOS is specially designed to remove the activation lock on iPhone, iPad and iPod. It offers you a great iCloud unlock service to bypass activation lock in all circumstance. But you should know that, this Apple ID remover requires you to jailbreak iOS device for the removing.
Apple ID Remover - iRemover iCloud Remover Unlock
iRemover iCloud Remover Unlock is another Apple ID remover that enables you to remove Apple ID from iOS device with ease. It offers a simple way to bypass and remove iCloud Activation Lock for iPhone, iPad, and Apple Watch. iRemover iCloud Remover Unlock has the capability to remove the current Apple account from your iOS device.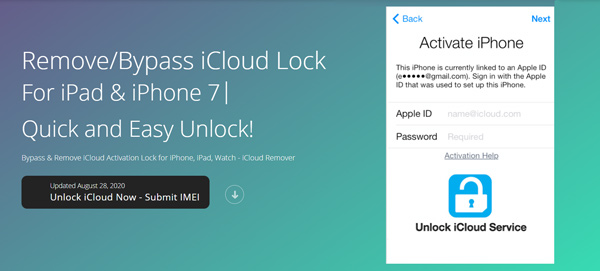 If you are locked out of Activation Lock, you can't activate the device and access any data or features on it. With this Apple ID remover, you are allowed to remove the Activation Lock. After that, you can sign in with a new Apple account and use this iOS device as normal.
Part 2. FAQs of Apple ID Remover
Question 1. How to delete Apple account on iPhone?
To delete your iCloud account on iPhone, you can go to Settings app. Tap your iCloud accout and then choose the Find iPhone option. Once this iOS device has been found, tap All Devices to choose the iPhone, and then choose Erase iPhone to remove the Apple account.
Question 2. How to reset or change Apple ID password?
To change the Apple ID password or reset Apple ID, you can open the Settings app, tap your Apple account and then choose the Password & Security feature. Now you can tap the Change Password option to reset your Apple ID and change the password.
Question 3. Does erasing iPhone remove Apple ID?
No. Erasing iPhone won't remove Apple ID. After you erase your iOS device, you also need to choose the Remove from Account option. You should go to your Apple account and choose to Sign Out. Then enter your password and tap Erase [device].
Question 4. What happen when you remove Apple ID account?
When you delete Apple ID account, all associated data and your personal information be permanently deleted. What's more, all data including photos, videos, documents, and more stored in iCloud will also be erased.
Conclusion
After reading this post, you can get 3 great Apple ID removers to remove your Apple ID and iCloud account from iPhone, iPad or iPod. If you have any other Apple ID remover recommendations, you can share it in the comment with other readers.