As you know, Google Maps is a mapping service based on web. You can get not only satellite imagery, but also recommended routes based on different transportations. Thus, traveling abroad by yourself is not a touch question any more. However, Google Maps may cost a lot of cellular data before you reach the final destination.
Sadly, you are not allowed to copy a map from Google Maps at present. So if you want to view Google Maps offline or share the location to your friend or family, you can take a Google Maps screenshot to solve the problem easily.

Just snap a quick Google map screenshot, you can save time on searching and explaining the location information and direction effectively.
Now, let's read together to figure out how to save a picture from Google Maps by taking screenshots.
Part 1

: Default Method to Screenshot Google Maps on Windows/Mac

Actually, both Windows and Mac computers have the built-in screenshot feature. You can use hotkey combinations to get a screenshot of Google Maps for free. After that, you can save the Google map capture or transfer it to your smart phone for further usages.
Screenshot Google Maps on Windows 7/8/10 by Default Ways
You can type "Snipping Tool" in the "Start" list to get the screen capture tool. Later, select "Free-form Snip", "Rectangular Snip", "Window Snip" or "Full-screen Snip" from its drop-down "Mode" list. Now you can take a Google Maps screenshot. After that, paste it to clipboard or elsewhere to save Google map image on PC.
For Windows 8 and Windows 10 users, you can press "Windows" and "PrtScn" keys together to screenshot Google Maps quickly. Well, all your Google map screenshots are saved in the "Pictures" folder.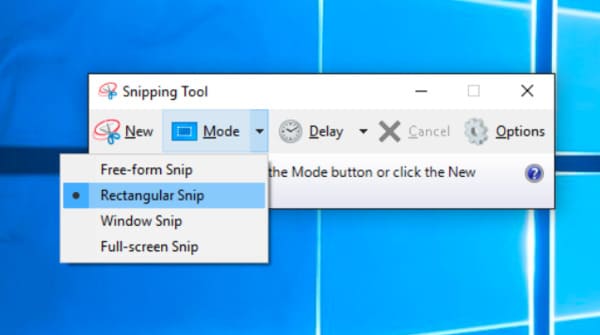 Take a Screenshot of Google Maps on Mac Locally
If you want to take a Google Maps screenshot in full screen, you can press "Shift", "Command" and "3" keys together. To screen cast Google Maps with fixed region, you can press "Shift", "Command" and "4" keys on your keyboard at the same time. Then draw the screen area with your mouse freely.
Or you can try Snipping tool for Mac to take the screenshot of Google Map.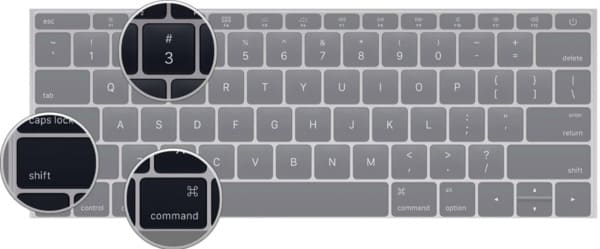 Part 2

: How to Screenshot Google Maps Online

You can also take a screenshot of Google Maps on your Google Chrome web browser. Well, Webpage Screenshot is a good Google maps screenshot extension. You can run Webpage Screenshot to capture all sites including Google Maps, too.

Step 1 Add Webpage Screenshot to Chrome

Search the Webpage Screenshot extension on your Google Chrome browser. Then click "Added to Chrome" to enable this screen capture feature. Open the Google Maps and locate the section you want to grab.

Step 2 Take a Google Maps screenshot online

Click the newly-added Chrome screenshot capture icon. Select "Visible screenshot" to capture the visible Google Map image. Later, you can get a new window with the captured map screenshot.

What's more, there are some basic Chrome screen recorder tools for screen capturing and recording. So you can add texts, lines and arrows on it. At last, choose "Save" to export the Google Maps screen capture to the local folder.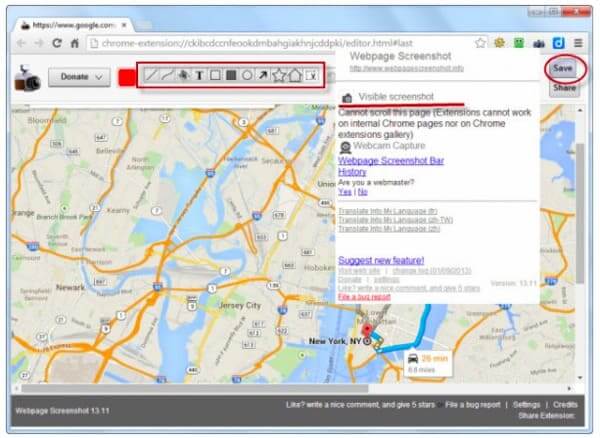 Review of Action Screen Recorder and Its Alternative
Part 3

: How to Cast Screen Google maps with Professional Tool

If you want to get more features while taking screenshots, then you can turn to Apeaksoft Screen Recorder for help. It is a novice-friendly screen recorder and screen capturer program.

You can get much more filters to customize with the screenshot as you want. What's more, Screen Recorder allows users to record any video/audio played on the computer. In a word, you can take and edit Google Maps screenshot as a pro here.
What can Screen Recorder Do for You
Record any audio/video and capture screen on Windows and Mac computer.
Use hotkeys to record and take screenshot with the keyboard instantly.
Set the screenshot quality, format and destination folder manually before recording.
Make drawings on the screen capture with a text box, arrow, highlight, watermark and more.
How do You Take a Screenshot of Google Maps in High Resolution
Step 1 Launch Screen Recorder
Free download and install Apeaksoft Screen Recorder software on your Windows or Mac computer. Launch the Google Maps screenshot taker after the installation. If you only want to take Google Maps screenshot in high resolution, then you can click "Snapshot" on the main interface.
It is supported to screenshot while recording screen video.

Step 2 Screenshot Google Maps
Head to the section of Google Maps you want to capture. Now you can draw the screen area with your mouse freely. The moment you release the mouse, you can see a toolbar with various editing tools. Thus, you can add steps tools, texts, arrows and other drawing filters by one click.
After that, choose the "Export" icon to save a Google Maps screenshot. Well, you can click the "Share" icon to share the map screenshot to social media too.

The default screenshot format is PNG. If you want to change the output snapshot format and other settings, you can locate the "Preferences" window to solve the problem.
You may also want to know: How to record Google Hangouts video and audio in high quality
Part 4

: Conclusion & Comparison of Google Maps Screenshot Taken Methods

These are three methods for people to take a Google Maps screenshot in different levels. You can get free ways to screenshot Google Maps directly. Of course, there is also a professional screen capture program you can head to.
| | Is it free? | Can you edit a Google Maps screenshot? | User rate |
| --- | --- | --- | --- |
| Screenshot Google Maps with default feature | Yes | No | 4/5 |
| Take Google Maps screenshot online | Yes | Yes (Basic tools only) | 4.3/5 |
| Get a screenshot of Google Maps with Apeaksoft Screen Recorder | Yes (Free trial) | Yes (Equipped with various editing tools) | 4.8/5 |
Obviously, if you want to make tutorials like PPT or others, Apeaksoft Screen Recorder should be your smart choice. Well, that's all for how to take a Google Maps screenshot on Windows and Mac.
Feel free to contact us or leave messages in the comments below whenever you encounter any map screenshot problem.
Part 5. FAQs about Screenshot Google Maps
How do I save a Google map as a PDF?
You can find the area you want to save directly on Google Maps, then right-click on the map. Click Print, and a new window will jump out. Find Destination, and choose Save as PDF in the drop-down list. Finally, click Save.
Can people share screenshots of Google Maps?
Google Maps is not allowed to share screenshots. If you get a screenshot, you can save it in an album for personal use only. Sharing it with others or uploading it online is against the Google Maps Help Document.
How do you take a screenshot of Google Maps on my phone?
First, you have to open Google Maps on your phone and show the area you want to take a screenshot of on the screen. If you are using iPhone, hold down the Side button and press the Volume Up button, then release them simultaneously. If you use an Android phone, hold the Volume Down button and the Power button simultaneously. Then screenshots will be saved automatically in your album.
How do I get high-quality screenshots on Google Maps?
The most fundamental influencing factor is the resolution of the phone. The device's parameters will directly affect the quality of the presented image as well as the quality of the screenshots. The second is the tool used to take the screenshot. Ordinary screenshot tools may cause a certain loss of image quality. So you can try the most professional tool, Apeaksoft Screen Recorder, to help you take screenshots.
Where do screenshots go on Mac?
Generally speaking, Mac screenshots are automatically saved on the desktop, and the naming form is usually Screen Shot [date] at [time].png. However, the new macOS version has supported changing the path where the pictures are saved directly in the Screenshot App, and you can set it according to your needs.